During my recent visit to Stockholm, I opted to stay at the design hotel Nordic Light. Located in the heart av Vasaplan, and only a short stroll from the Stockholm Central Station, the hotel provides an excellent starting point to explore all of what the Swedish capital has to offer. My time in Stockholm was quite limited, and I was only going to stay for a couple of days, so the convenience of staying in the central parts of the city turned out to be the right choice.
The location of the hotel is also a short walk to the charming historic Gamla Stan. Gamla Stan is a super small island, housing the Stockholms medieval town, with its signature cobbled streets and colourful 17th- and 18th-century buildings. Gamle Stan also houses the Royal Palace, which is the Swedish King's official residence. The streets are dotted with candlelit bistros, Renaissance churches, quirky cafés, and cozy souvenir shops. Albeit very touristy, it is a quaint and picturesque place well worth a visit if you're a photographer buff.
I stayed in a Deluxe King room which was smartly furnished with wall-to-wall and floor-to-ceiling windows, allowing the room to flood with natural light. This I would say is a 'must-have' feature in Stockholm, where winter days are otherwise dark and gloomy and you can go many months with very little sun. The size of the room was rather large, compared to European standards, where hotel rooms are usually on the small side. Scandinavian interior is one of my favourite, and Nordic Light had no shortage of it. Minimalist furniture, grey grout lines, white walls, and earth accent pieces, such as natural textiles and live plants, provided a space that embodies Scandinavian style.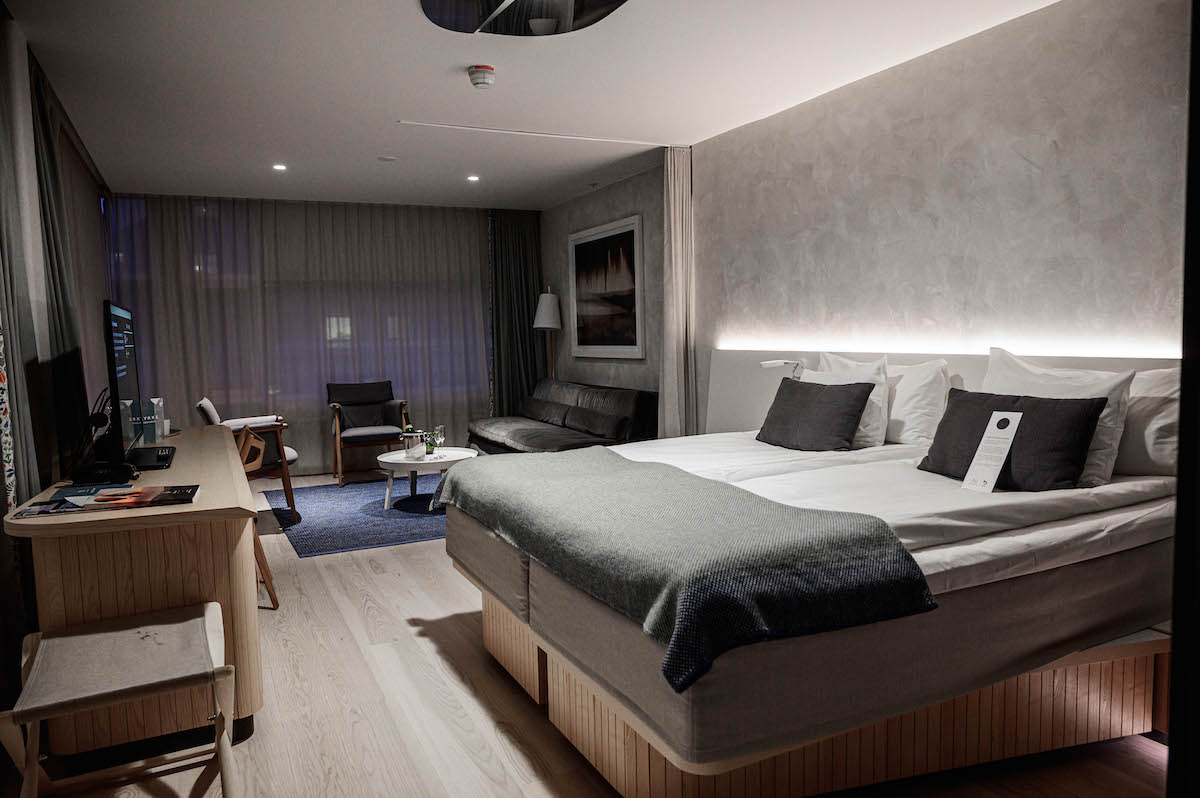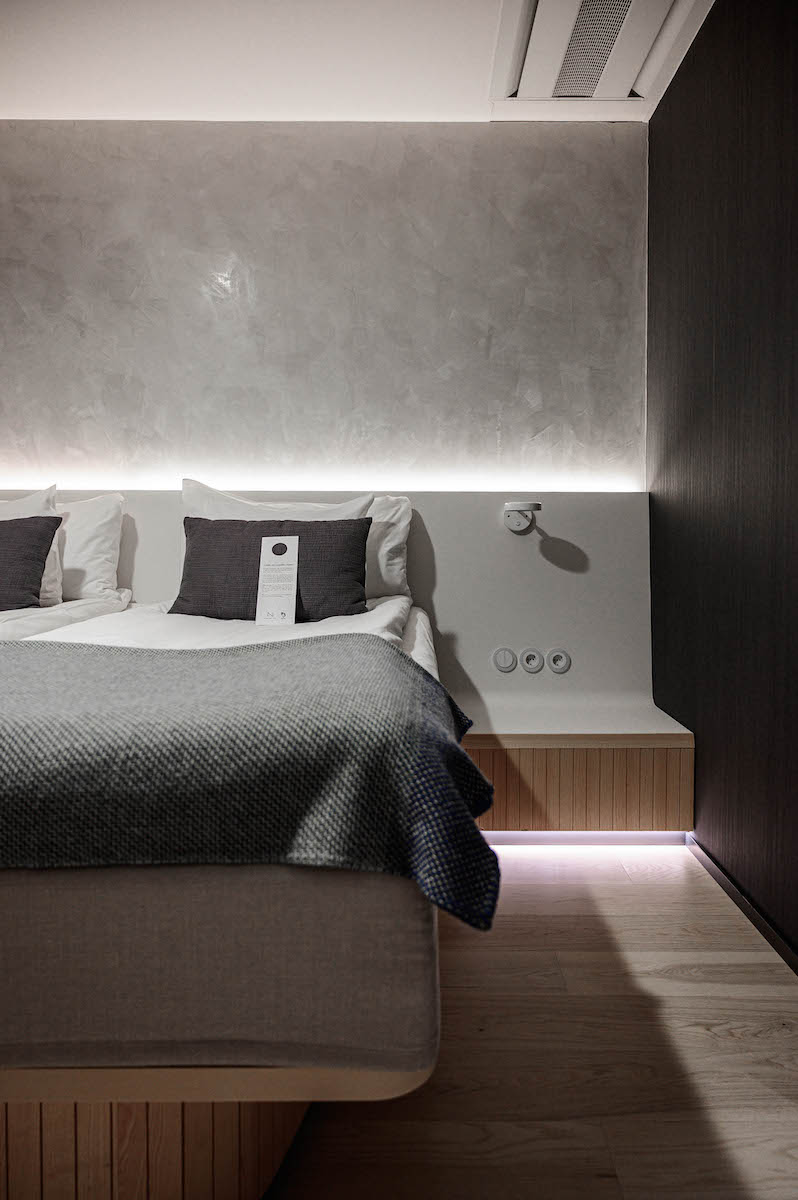 Lykke Stockholm
The in-house restaurant, located on the ground floor of Nordic Light, Lykke Stockholm, serves daily breakfast, lunch and dinner, as well as a delicious bar menu. The interior of the restaurant was contemporary and spacious with wood and marble accents and a large open kitchen. The ambience and chic interiors of the space made me feel at ease after having had a very stressful day in the city with scheduled photo sessions back to back.
The breakfast buffet offered a large selection of both cold and warm food, as well as coffee, tea and various kinds of juices. Some items on the buffet that I found were standouts included the French croissant, smoked bacon, and roasted potato. Other items on offer included sausages, baguettes, fresh cut fruits, cereals, and of course, the classic Swedish pancakes (more akin to French crêpes).
On the day of my arrival, Lykke had just released their new menu, which I was looking forward to try out. Seasonal produce and raw ingredients are always the foundation of the cuisine here, and the dishes took you through a journey through combinations of exciting Nordic signature flavours. I had a Iberian Presa with blood orange & espelette braised chicory, spinach and parsley puree, fried black cabbage and sobrasada and a Gnocchi with spinach and parsley puree, soy pickled shiitake and shallots, oyster mushrooms and pecorino. Other dishes on the Lykke Bar Menu include Deer topside, Grilled Seabream, Mushroom croquette, and Zhoug with boquerones.
---
Lykke's dinner menus are available from 250 SEK ($250) per person and reservations, although not always required, can be made on their website.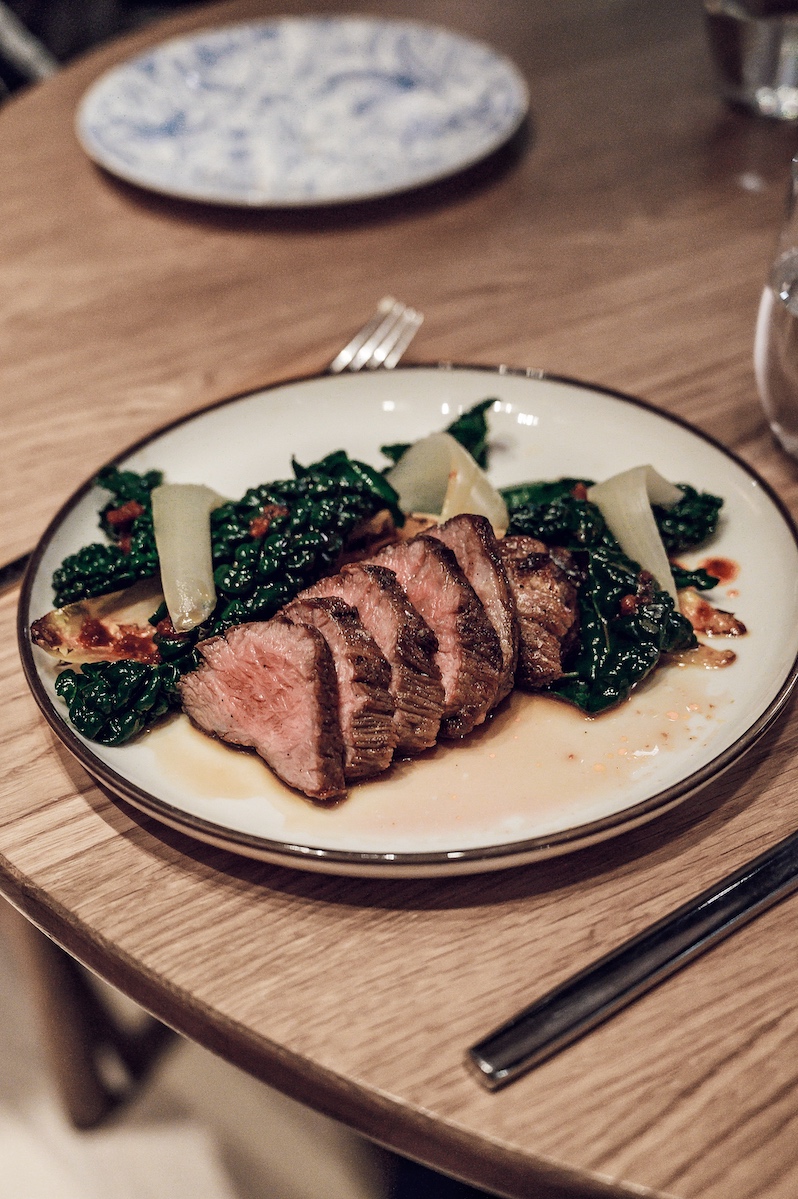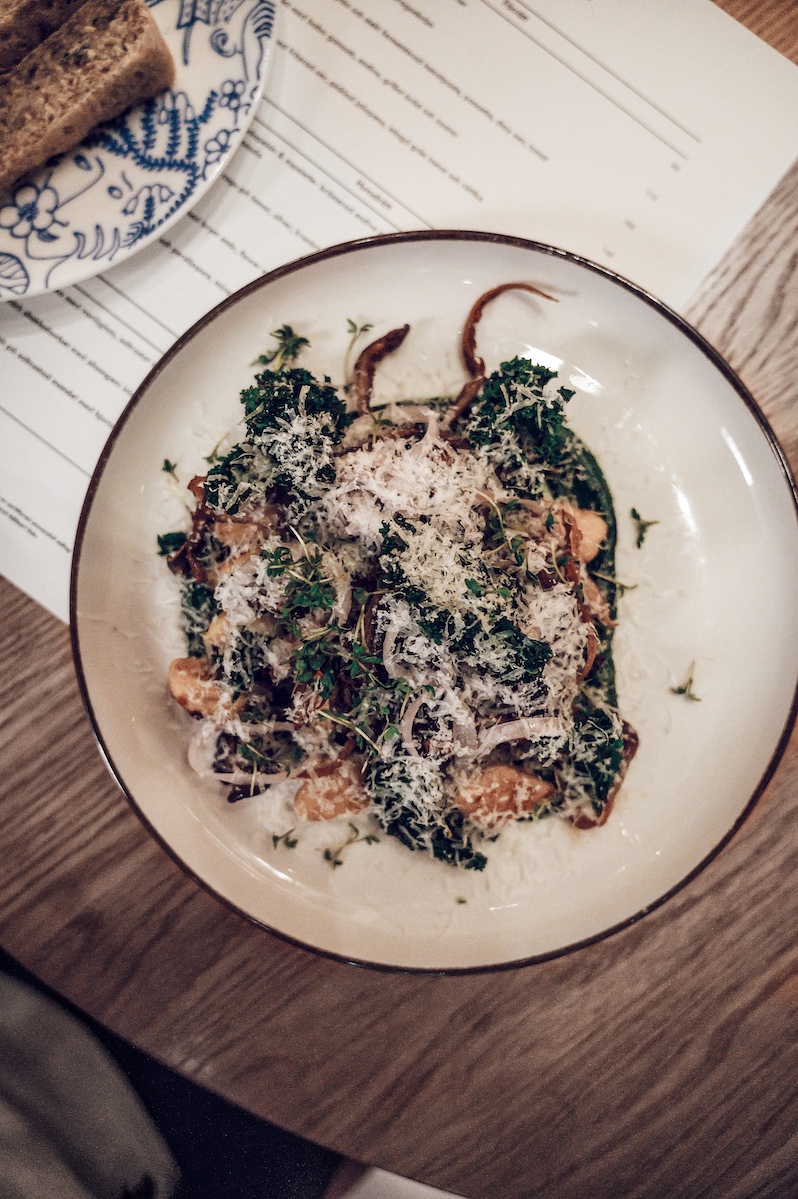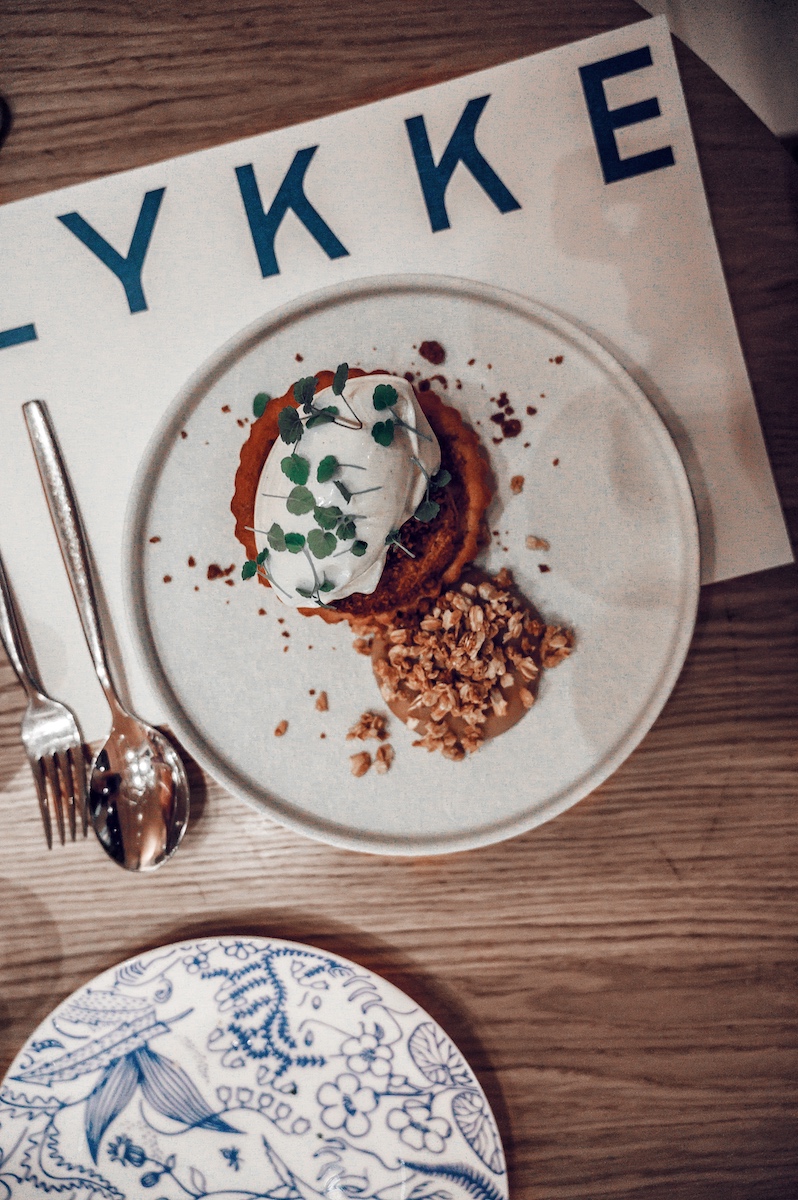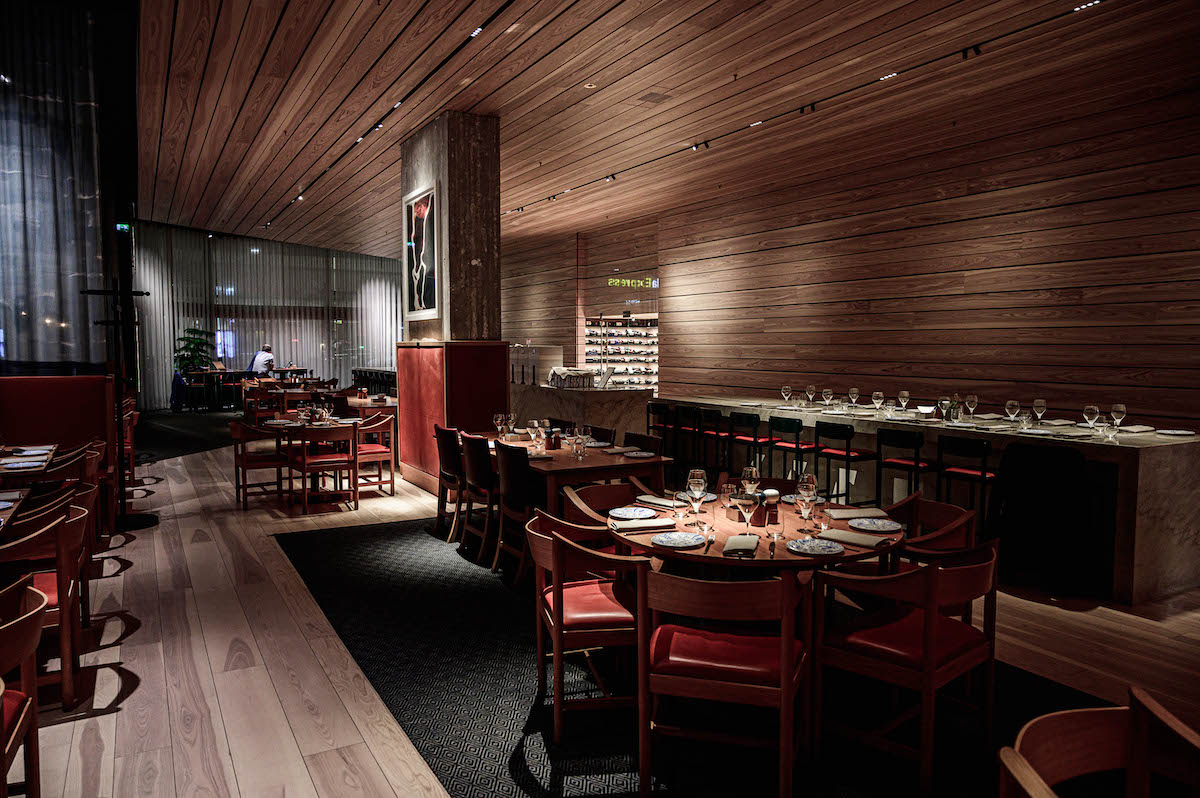 Final Thoughts
Whether traveling for business or for leisure purposes, the location of the Nordic Light Hotel is ideal as it is close to all the city attractions. This offers you a wide range of possibilities to convenient explore and discover the Swedish capital.