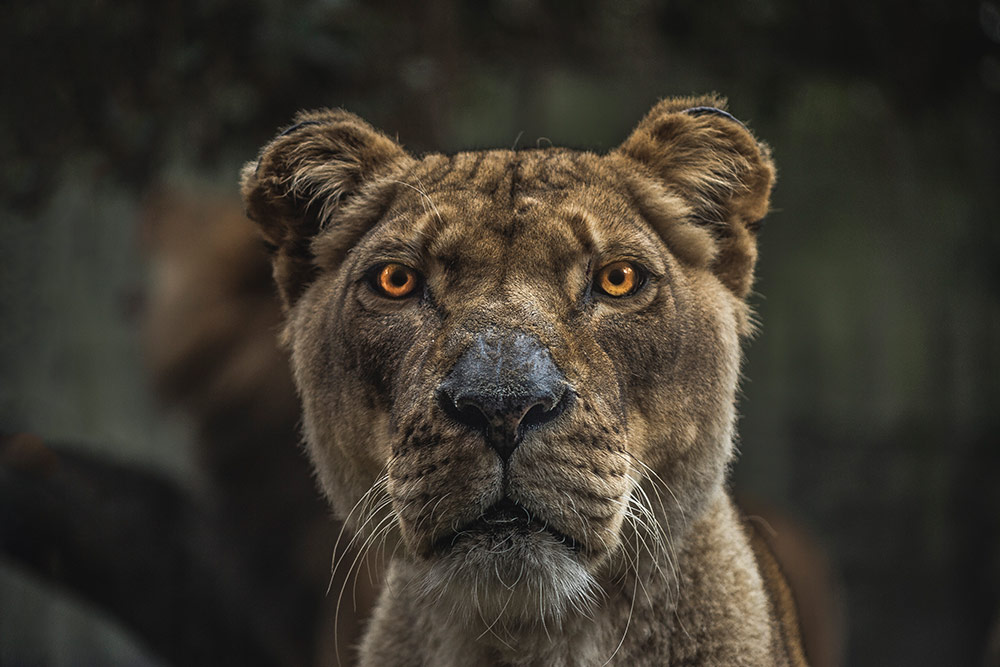 The Secret To Shooting Dramatic Wild Animal Portraits
There are few things as awe-inspiring as a close-up portrait of an exotic, wild, animal. I have a very strong liking of being in the gritty wild and unspoiled places of our world, coming face to face with the most spectacular animals that wander this planet. What I enjoy even more is perpetuating these on film. Whether you're photographing a herd of elephants proudly parading the plains of Africa, or just a quirky squirrel in your local cityscape park, there are some universal rules in the wild animal portraits genre that could help you capture better and bolder images. Follow along as we offer up some easy-to-apply tips, tricks and advice for taking expressive and engaging wild animal portraits.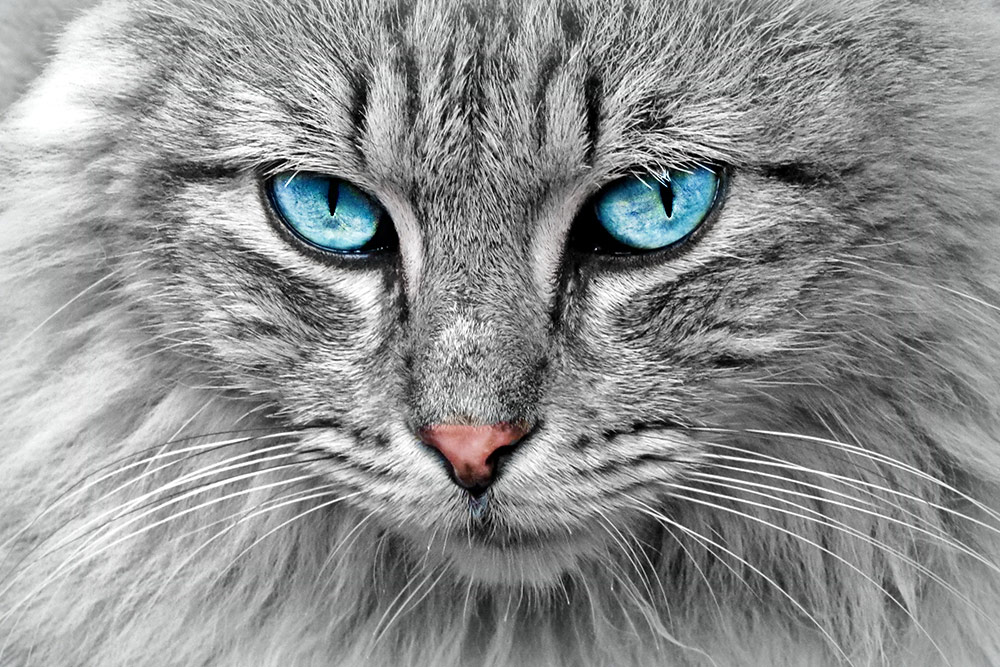 1
Position The Active Focus Point On The Eyes
Often times, telephoto lenses are used when photographing animals, and as you probably know: the longer the lens, the less depth of field. With lenses such as a 400mm, you will have a miniscule depth of field. Given the limited DOF, it's important that you position the active focus point on the eyes. The eyes are the strongest element in your picture, and they need to be well illuminated, sharp, and in focus.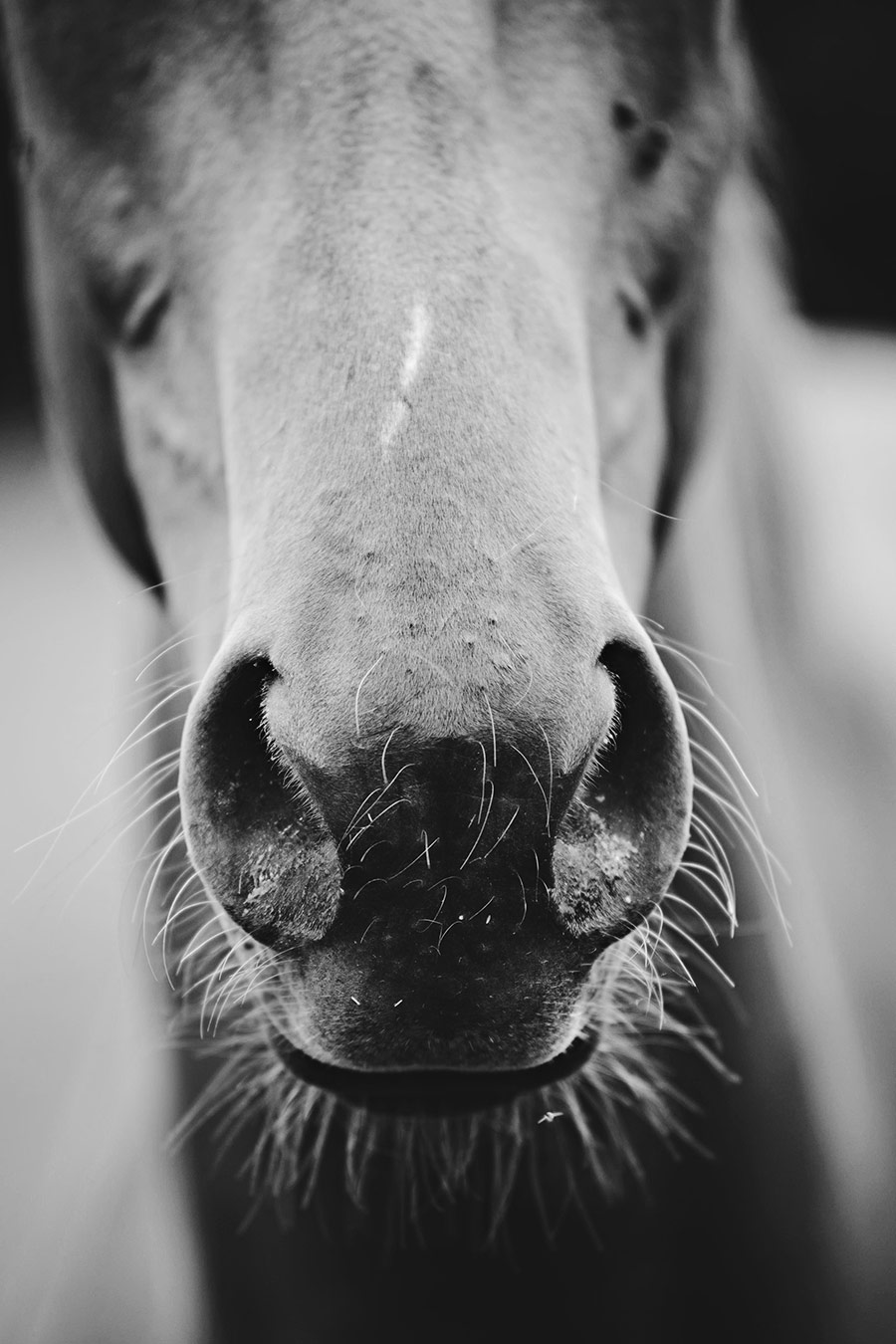 2
Crop to Emphasize a Focal Point and Tell Only Parts Of The Story
It is amazing how different crops can convey different feelings. Try to play around with the composition and crop of your photo. Think in terms of more abstract compositional arrangements. With wild animal portraits, one single shot doesn't need to tell the whole story. Instead, choose what you want the focal point to be (eyes, snout, mane, paws) – and then get closer to (or zoom in on) your chosen focal point and press the shutter release button. By cropping your subject matter tighter and placing your choice of focal point within the composition, your photo tells only a part of the story, and leaves the rest to the imagination of the viewer.
Focal Length: 200mm • Aperture: f/2.8 • Shutter Speed: 1/4000s • ISO 200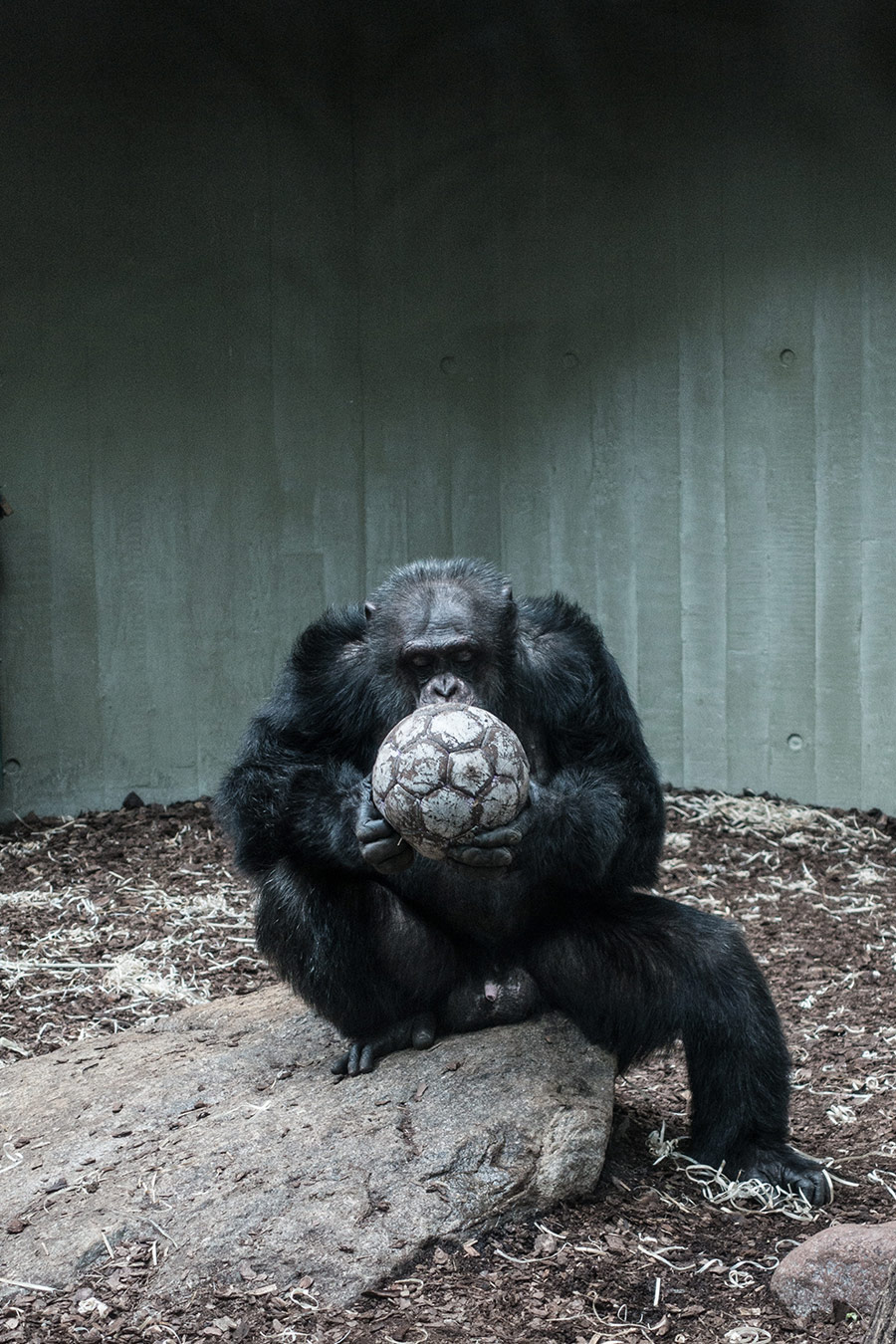 3
Show The Environment & Use Props
Environmental portraits present the habitat in which the animal resides. As opposed to when shooting classic wild animal portraits, environmental portraits do not require a long lens. One of the most important factors when shooting environmental portraits is the lighting on not only the animal, but also and the scene overall. Make sure the background isn't too distracting – it is supposed to add to the story without taking focus away from the animal. Props, such as a ball, a rock, a branch, gives the photo further meaning.
Focal Length: 25.7mm • Aperture: f/2.8 • Shutter Speed: 1/50s • ISO 800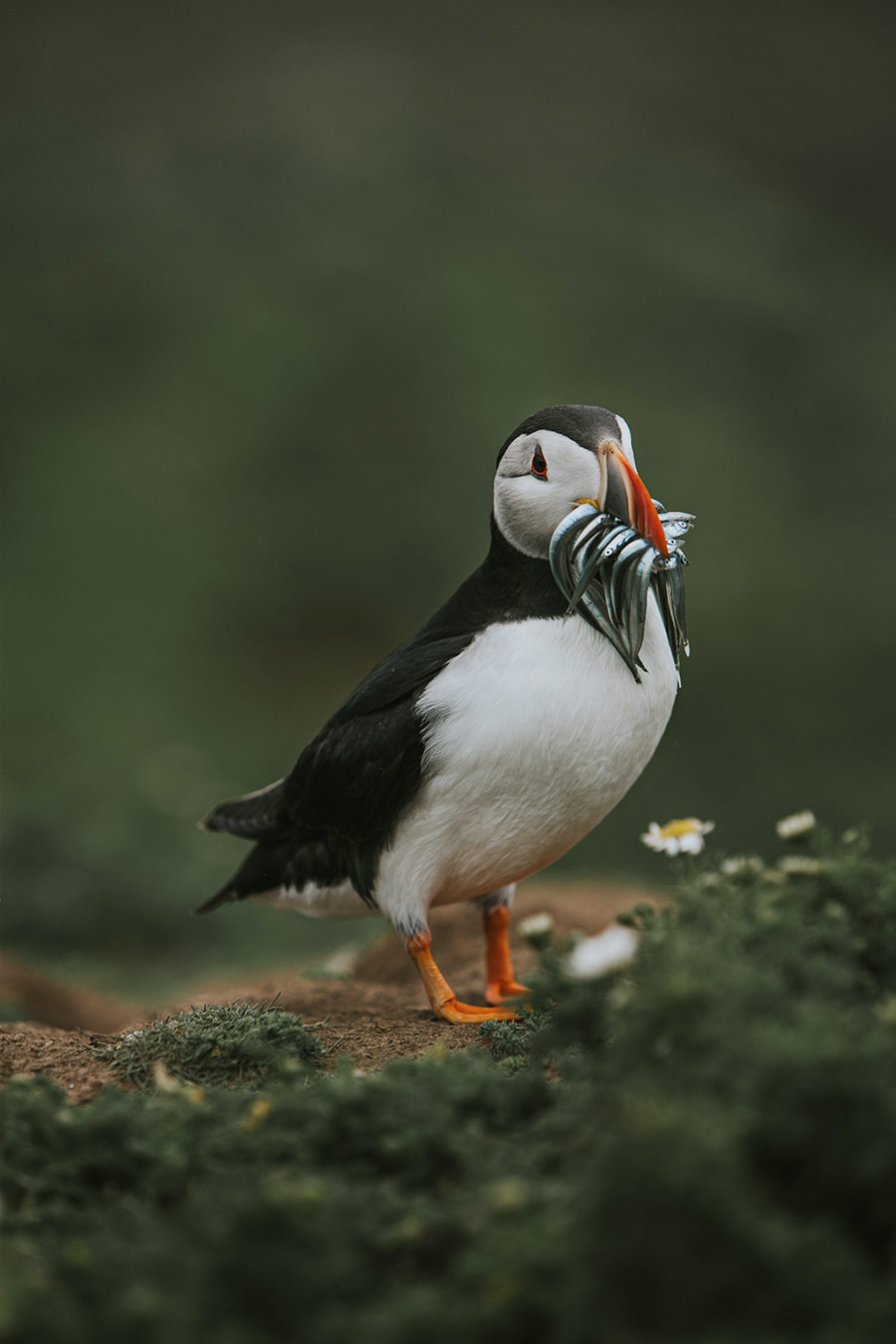 4
Utilize Foreground Bookeh
When discussing bokeh, the majority of us instantly come to think of those soothing out-of-focus backgrounds. But many forget that bokeh in the foreground elements is just as effective. Set your camera on Aperture Priority (or even better, Manual, if you're comfortable with that), choose the widest aperture (e.g. f/1.4), set your focus points on your subject matter, and press the shutter release button. To achieve this effect, you need to make sure that your subject is isolated from both background and foreground elements, such as trees and grass.
Focal Length: 153mm • Aperture: f/3.5 • Shutter Speed: 1/4000s • ISO 125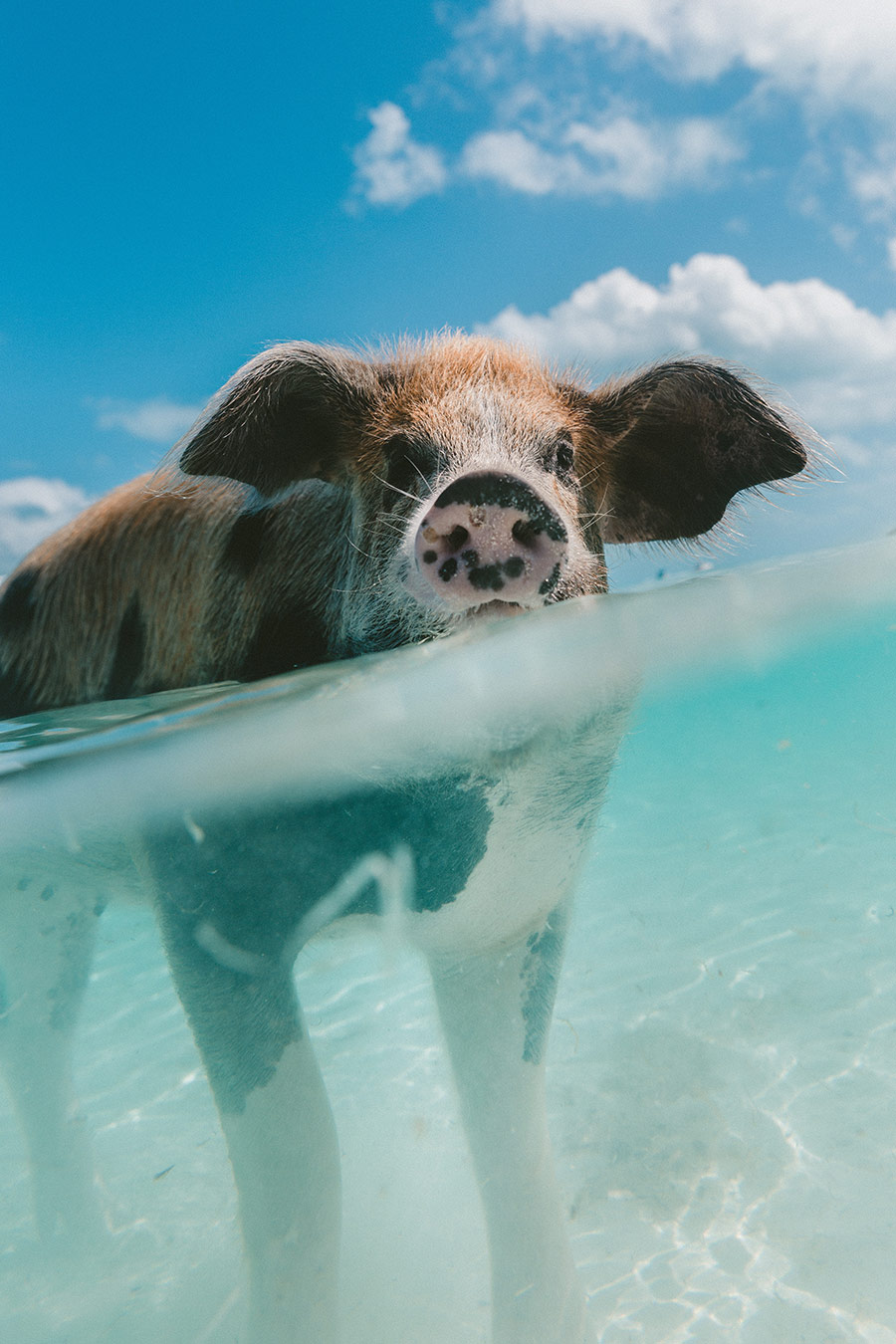 5
Attempt A Split-Shot
Also referred to as over-unders or splits, split-shots are underwater photos where the top half of the photo is above water. To achieve this effect, you'd most likely need a wide fisheye lens in a large dome port. These type of photos work best in shallow, calm water. If done right, the end result is a striking photograph portraying a double scene: a shot that shows what is both above and below the water simultaneously.
Focal Length: 28mm • Aperture: f/4.5 • Shutter Speed: 1/4000s • ISO 100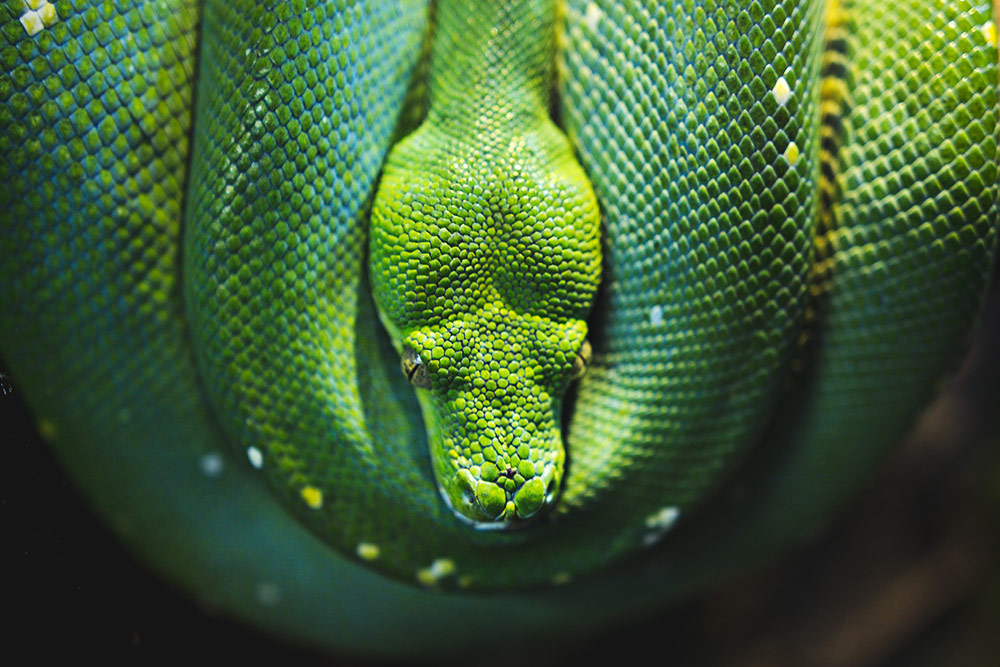 6
Change Up The Perspective
Many, if not most portraits are taken with the camera at the eye level of the subject. Try completely changing the perspective that you usually shoot from and see what an impact it will have on your photos. Try shots from above angled downwards or below angled upwards for a special effect.
Focal Length: 28mm • Aperture: f/1.5 • Shutter Speed: 1/30s • ISO 200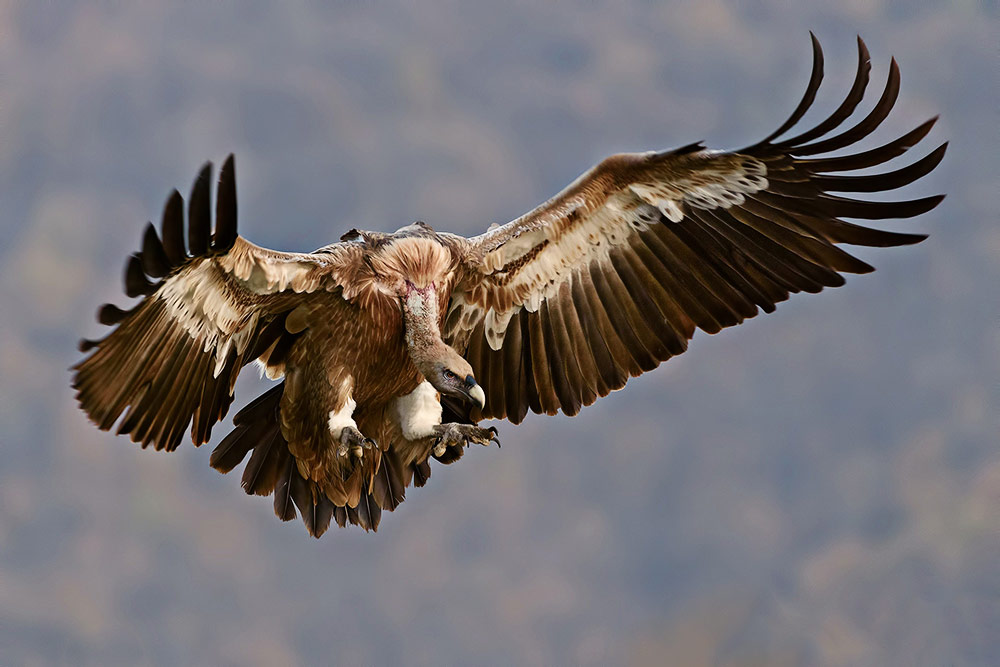 7
Capture The Action
Nothing tells a story as an animal in action. Albeit tricky to capture, it isn't impossible. When photographing a subject matter in motion, you first and foremost need the right lighting conditions. Bright light will enable you to use a faster shutter speed to freeze the motion and avoid blur. If the scene is not bright enough, you may also need to bump up your ISO. If you require even more light, open the aperture wider so the thelens allows more light to reach the sensor. You'll be wanting to shoot at around at least 1/500 second to be able to freeze the action without any unwanted blurriness. If needed, set your camera's autofocus to Continuous mode, meaning that the camera will attempt to keep your subject in focus as it moves.
Focal Length: 500mm • Aperture: f/5.0 • Shutter Speed: 1/4000s • ISO 2500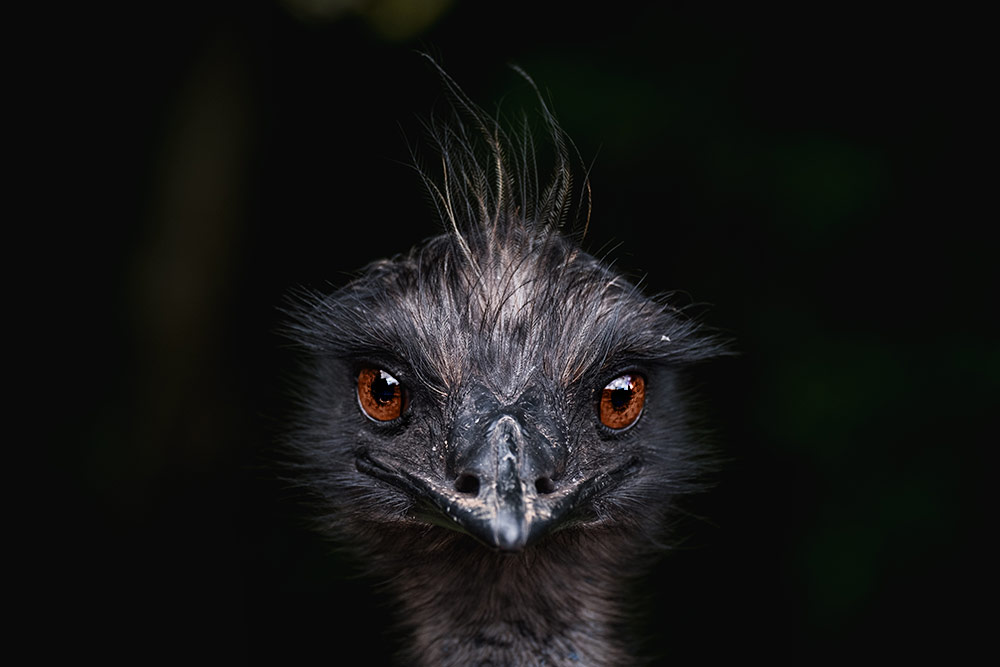 8
Make Eye Contact
As they say, "Eyes are the Window to the Soul" – there is a reason for that most portraits have the subject matter looking straight into the lens – it creates an impactful sense of connection between the subject and the viewer. Humans are naturally drawn to the eyes, which is the most expressive part of an animal's face, which is why they make such a good focal point.
Focal Length: 104.9mm • Aperture: f/4.5 • Shutter Speed: 1/4000s • ISO 320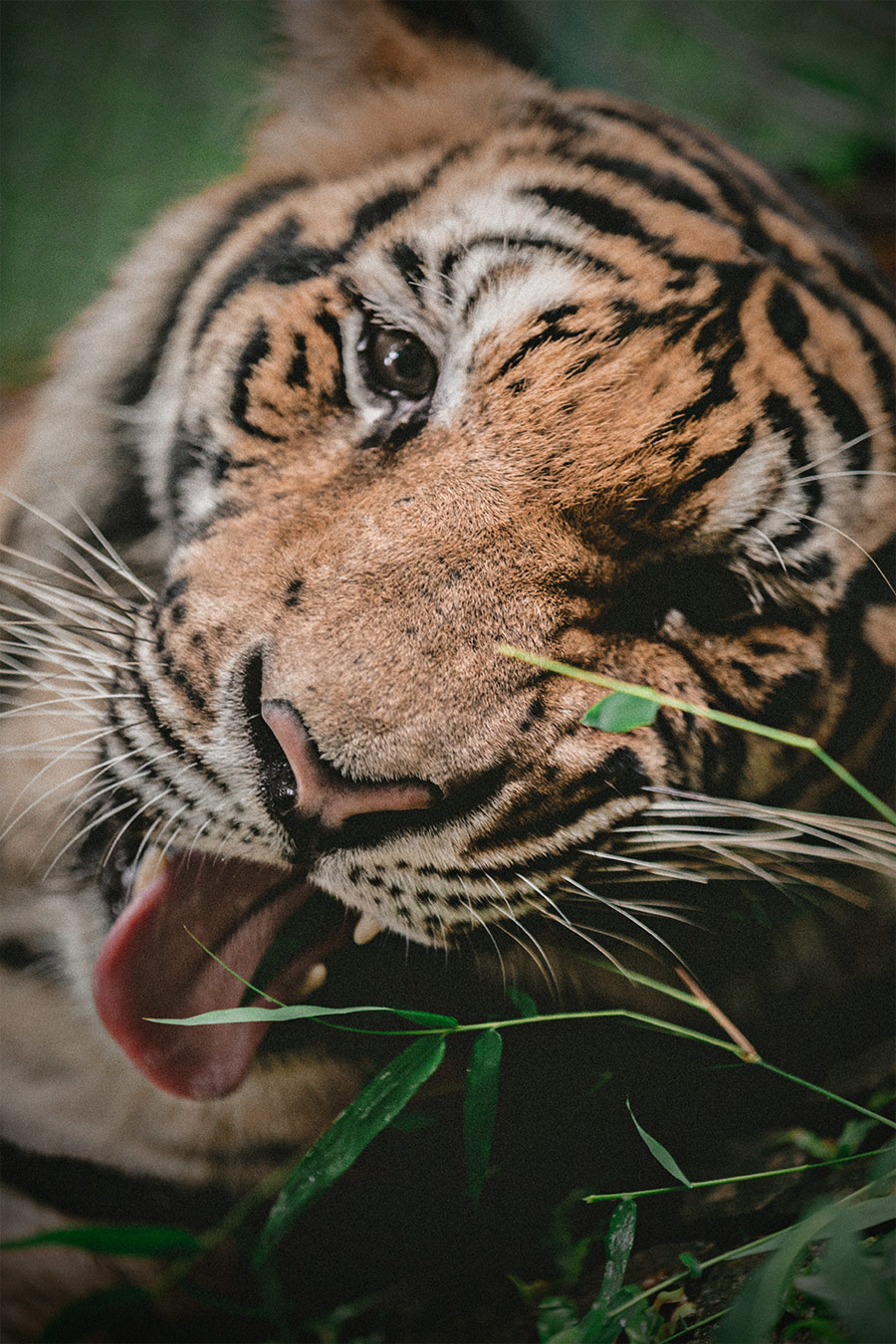 9
Catch Them In The Act
Wait for the animal to do something. It doesn't have to be something significant. Be it an a yawn or a a stretch, an interesting pose or behaviour – this provides a more dynamic photo. Watch them. Wait. Be patient. In the world of wildlife photography, patience isn't a virtue. It's a necessity. Some times you have to stake out for hours and hours to before things start to happen – it's the price you sometimes have to be willing to pay in order to capture the golden moment.
Focal Length: 130mm • Aperture: f/2.8 • Shutter Speed: 1/4000s • ISO 640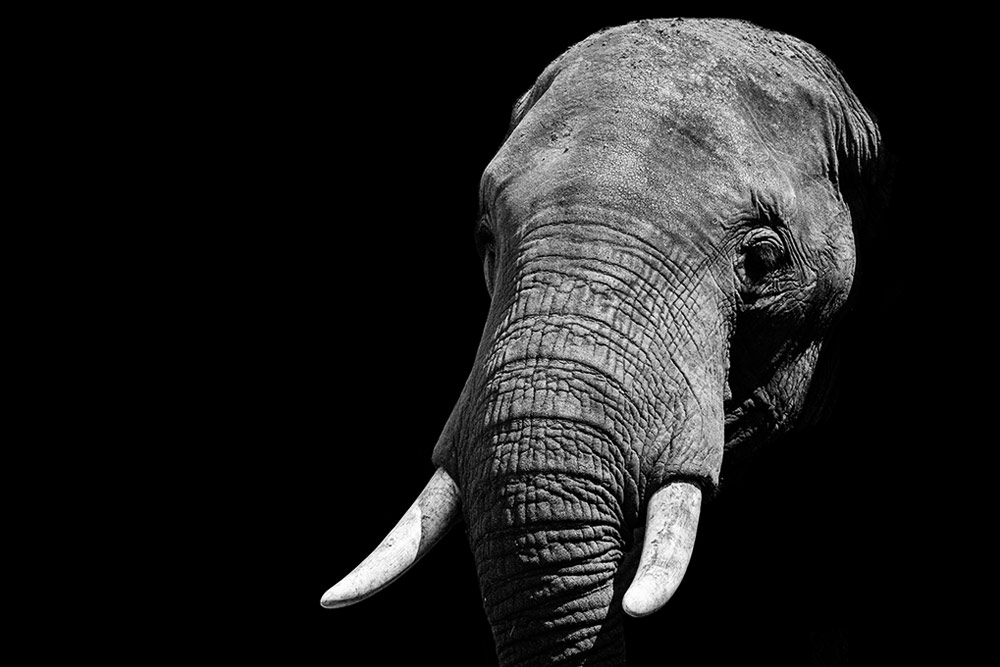 10
Shoot in Black and White
In the past, we shot in black and white photos because we had to as result of the technical limitations at the time. Today, we shoot in black and white because we want to. Opt for a monochrome portrait with no distractions of colour temperatures. Photographing in black and white allows you to focus more on key elements such as lighting and composition. Not only will it propel you to practice your photographic skills, but a black and white portrait can be more interesting as we let our attention fall on the interplay between light and dark, as opposed to the colour elements.
Focal Length: 200mm • Aperture: f/5.6 • Shutter Speed: 1/800s • ISO 400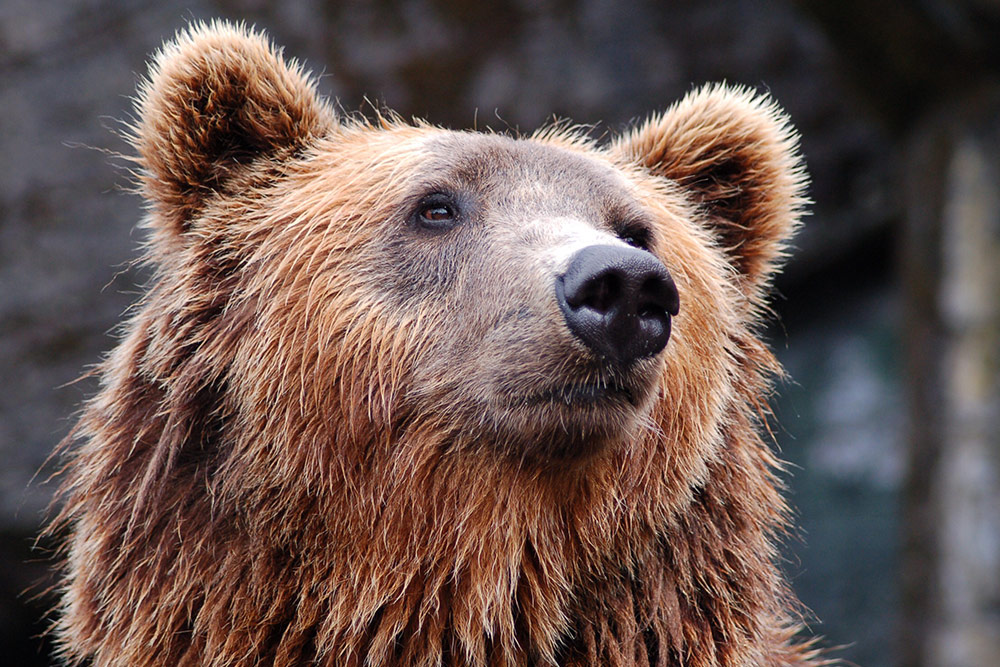 11
Looking Out Of The Frame
Having your subject gazing straight into the lens is impactful, but why not kick it up a notch by having the animal focus its attention on something outside of the frame? This creates a feeling of wonder with the viewer, who is left to guess what the subject might be looking at. For wild animal portraits, this is an excellent option, as it may be difficult at times to have the animal look straight into the lens.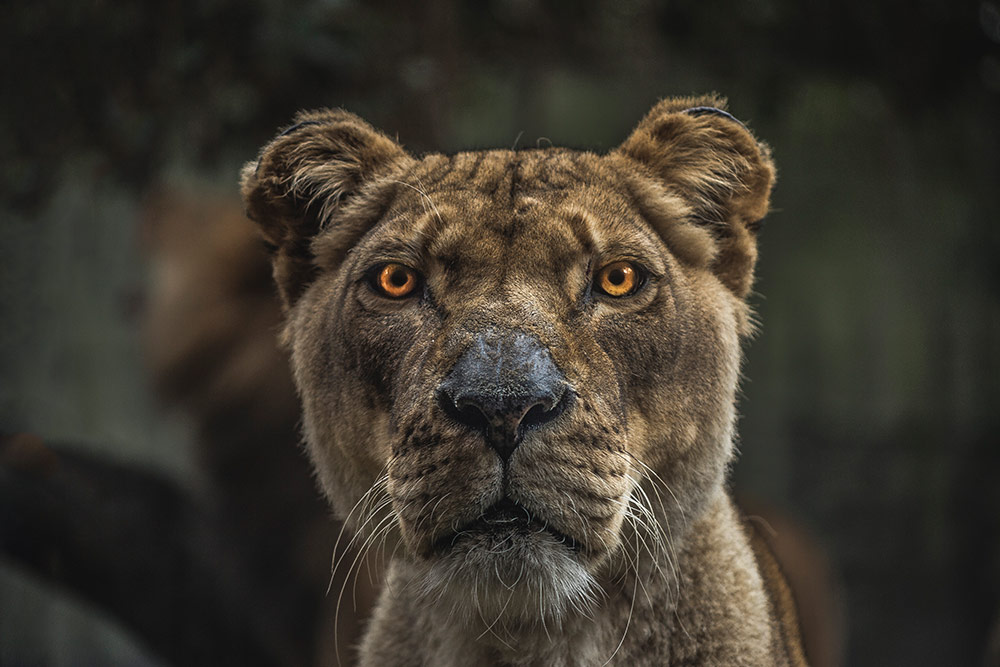 12
Use Bracketing To Capture A Wide Dynamic Range
If you shoot in RAW you have probably noticed that your photos can come out a little flat and bland. As impressive as the camera sensors in our cameras are, they can never compare to the human eye. Our eyes have this impressive ability to record a VERY wide range of light, which a camera sensor can't compete with. If your scene has a high dynamic range (a big difference between highlights and shadows), try capturing multiple shots of the same scene, but with different exposures (this practice is called bracketing). One shot ought to be underexposed, one correctly exposed, and one overexposed. This will give you three shots of the same scene, that you can later merge together in Photoshop. By utilizing this technique, you'll get a shot which is more balanced, and more accurately resembles what your eyes saw. Personally, I love high dynamic range in wild animal portraits, as it captures amazing details in the animals.
Focal Length: 135mm • Aperture: f/4.5 • Shutter Speed: 1/4000s • ISO 250
---
Have you ever shot any wild animal portraits? What is your favourite wild animal to shoot?