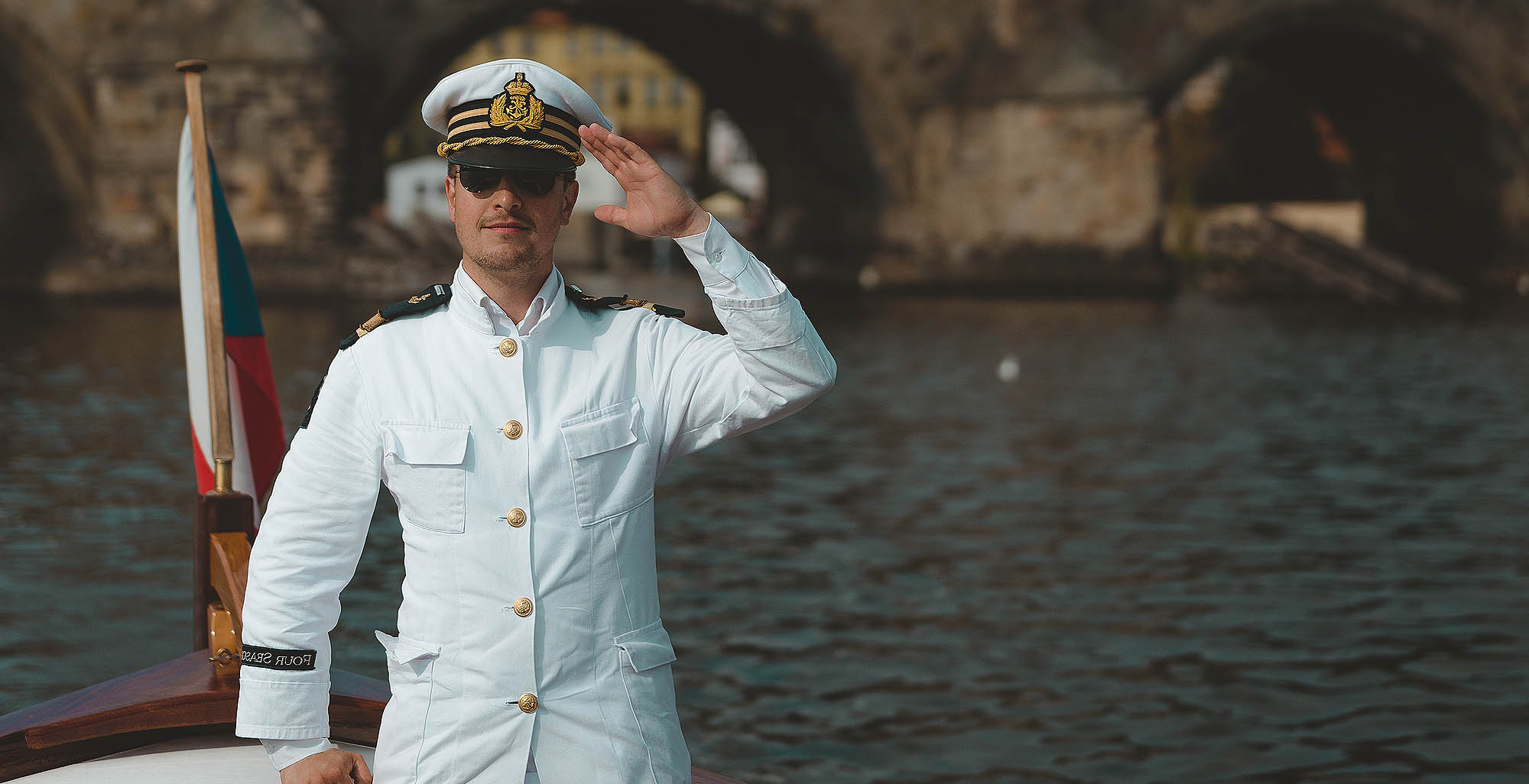 Old World Luxury At The Four Seasons Prague
I recently visited Prague for a content creation trip. During my visit, I stayed at the Four Seasons Prague, which is located in the heart of Staré Město in spectacular period buildings that mixes neo-Renaissance, neo-Classical, and Baroque architecture, dating back to 1568. The hotel offers stunning rooms and suites, with a plethora of additional amenities and services available for all guests.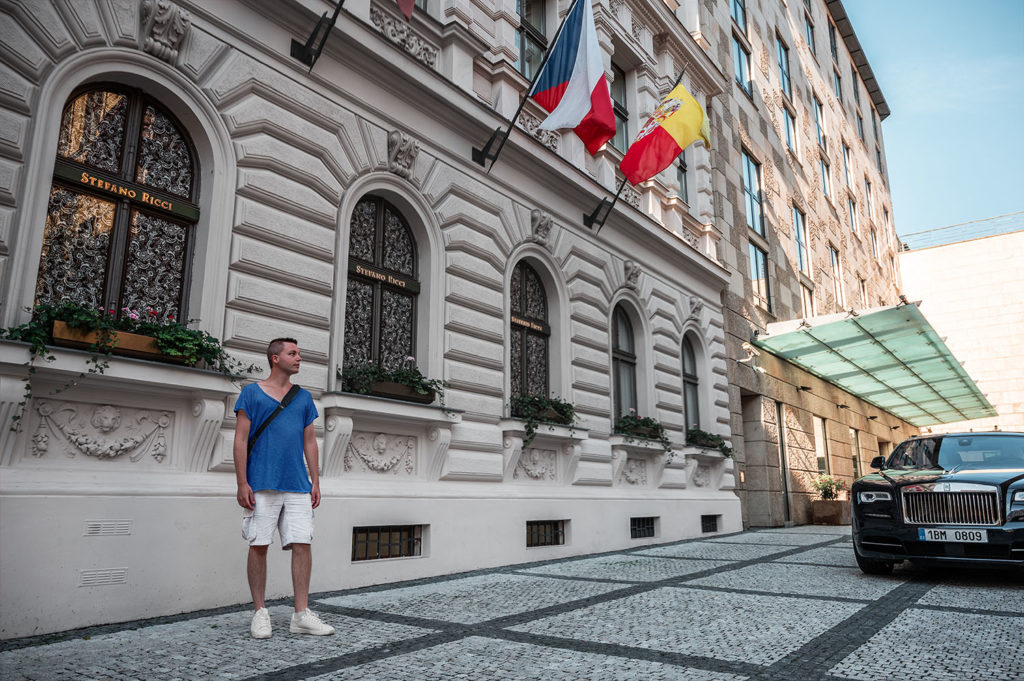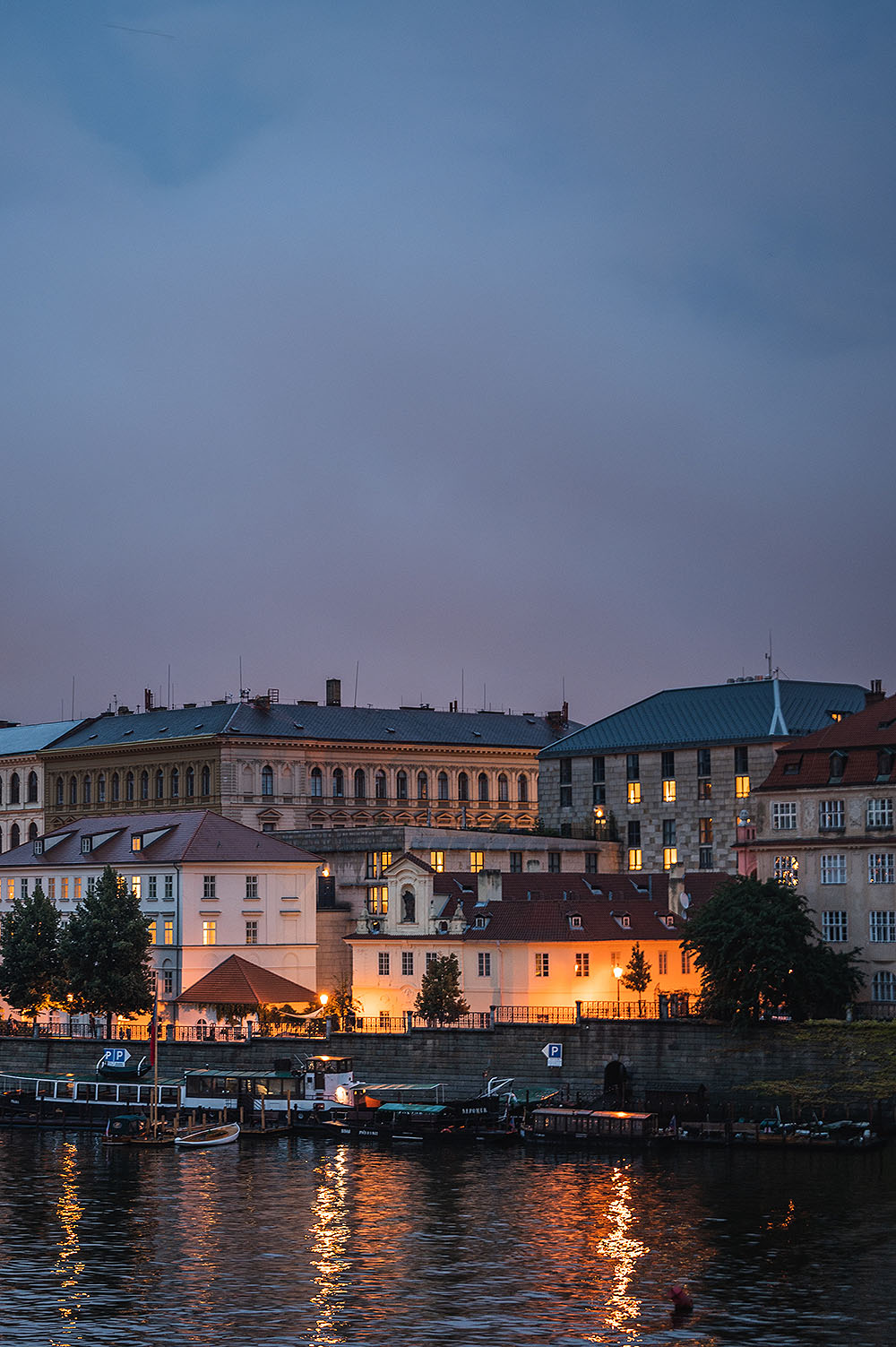 After having walked down the colourful, cobbled streets of Old Town, I reached the hotel, with its entrance looking as spectacular as ever. As always with the Four Seasons, the lobby was sophisticatedly decorated with grand fresh floral arrangements, intriguing sculptures and abstract artwork.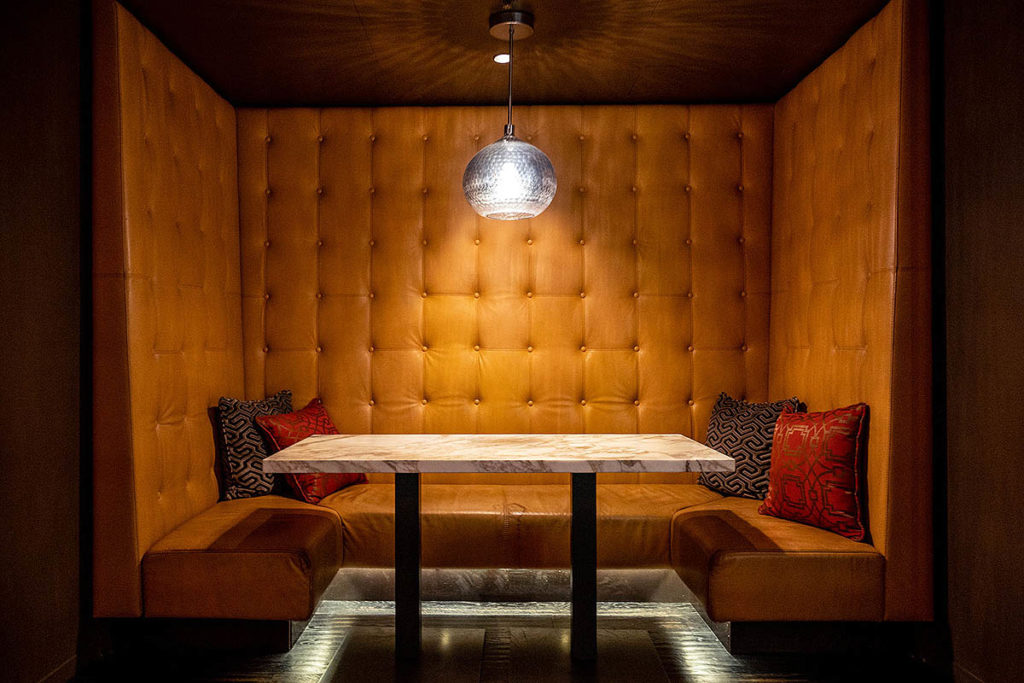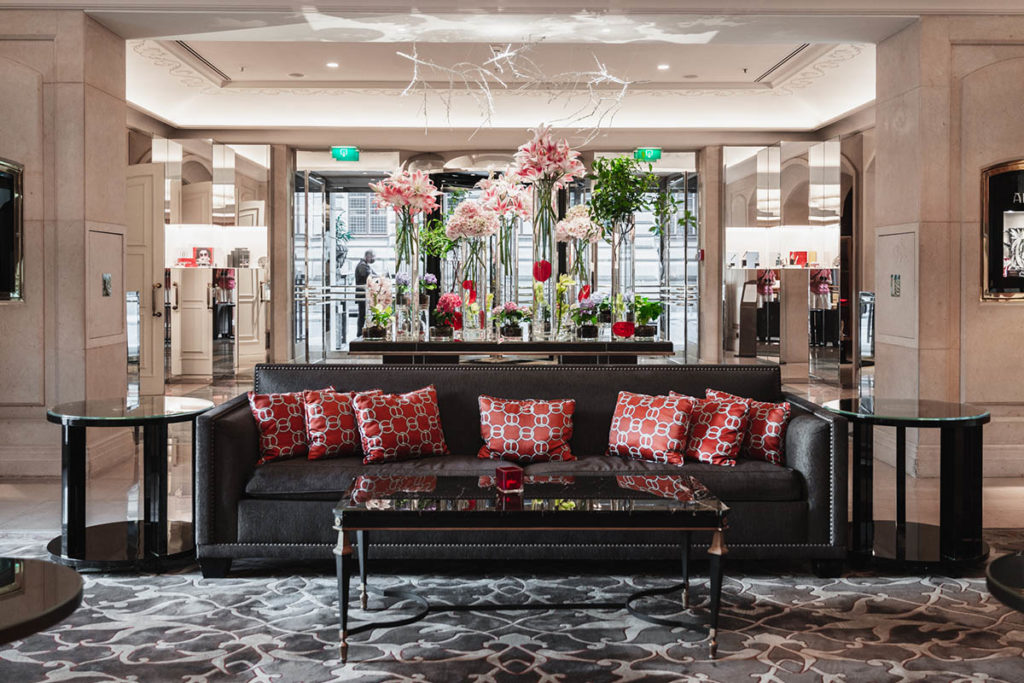 The 157 rooms and suites are all very charming with a mix of different eras. I stayed in a Premiere River Room, located in the Main and Classical buildings. Beautiful tasteful decor and features, such as crystal chandeliers,high ceilings, and large windows made me swoon. The generously sized bathroom featured a shower, a bathtub, and twin wash basins, and was in full marble. Wonderful windows opened up to views of the Prague Castle and the famed Charles Bridge.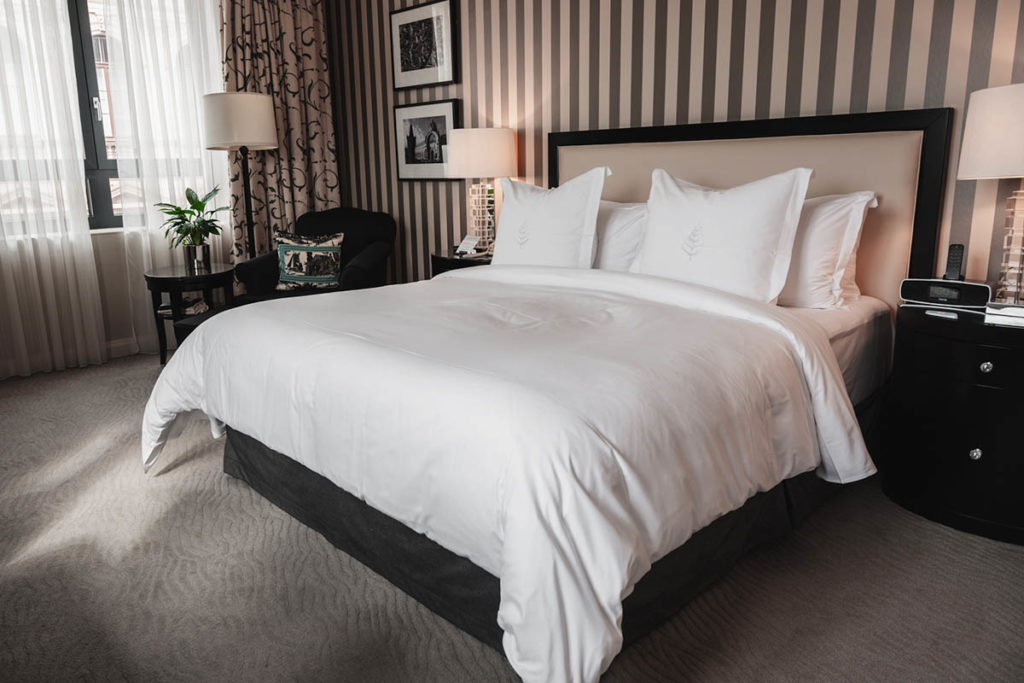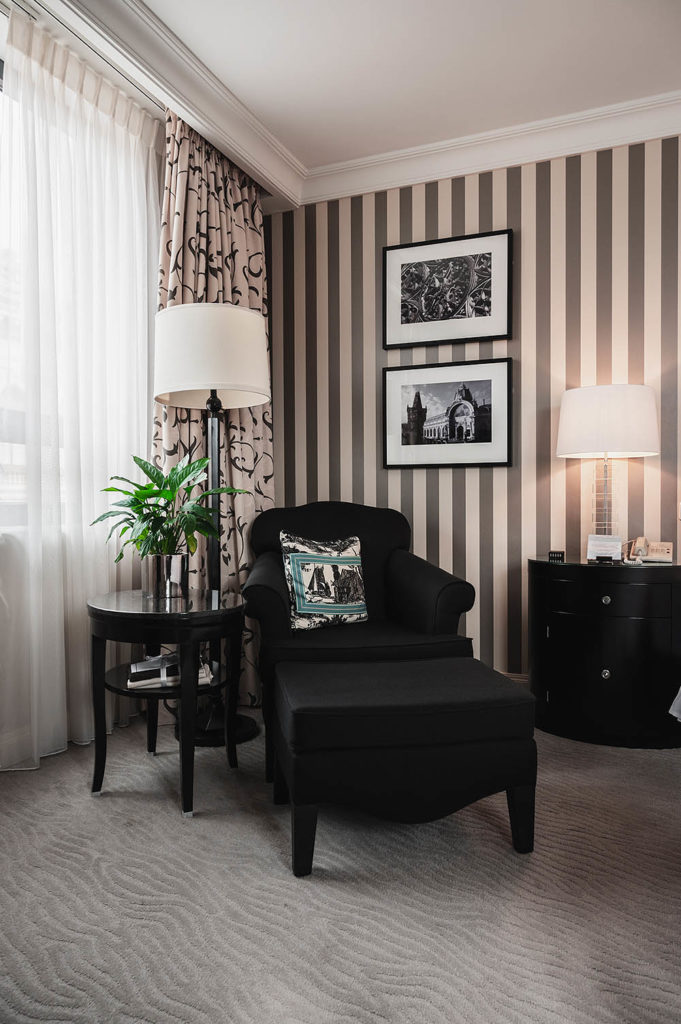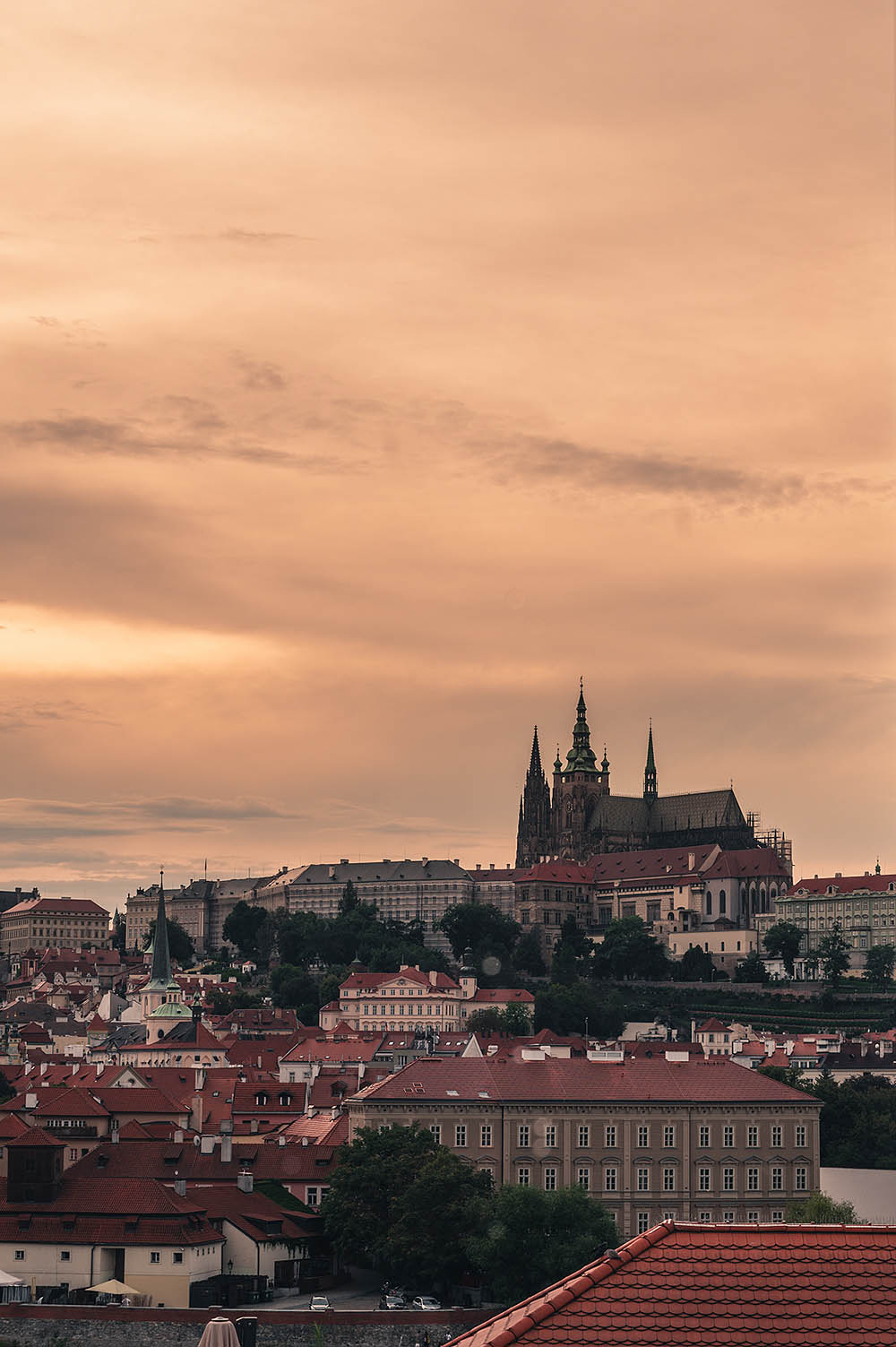 Location, Facilities & Experiences
The Four Seasons Prague has an ideal location in the heart of Prague, aptly situated by the Vltava River, literally only a 5-minute walk from Prague's most beloved attraction; the Charles Bridge. Nearby is also the Old Town Square, Astronomical Clock, and Kinsky Palace, which are easily reached by foot within 5-10 minutes, and across the river, the Prague Castle, which I could see from my room, is a 15-minute stroll away. Its position in Old Town (Czech: Staré Město), just a stone's throw away from so many iconic attractions and sights makes the hotel an ideal place to stay if you are keen on venturing out and exploring everything Prague has to offer. I would say that one of the main advantages of staying at the Four Seasons Prague is the unbeatable location.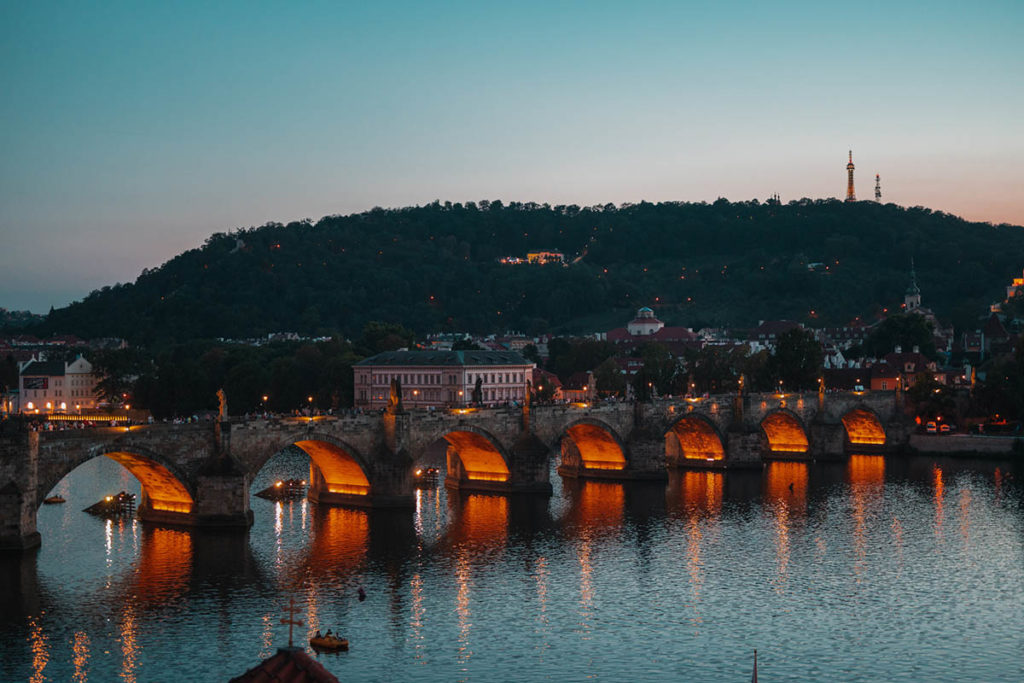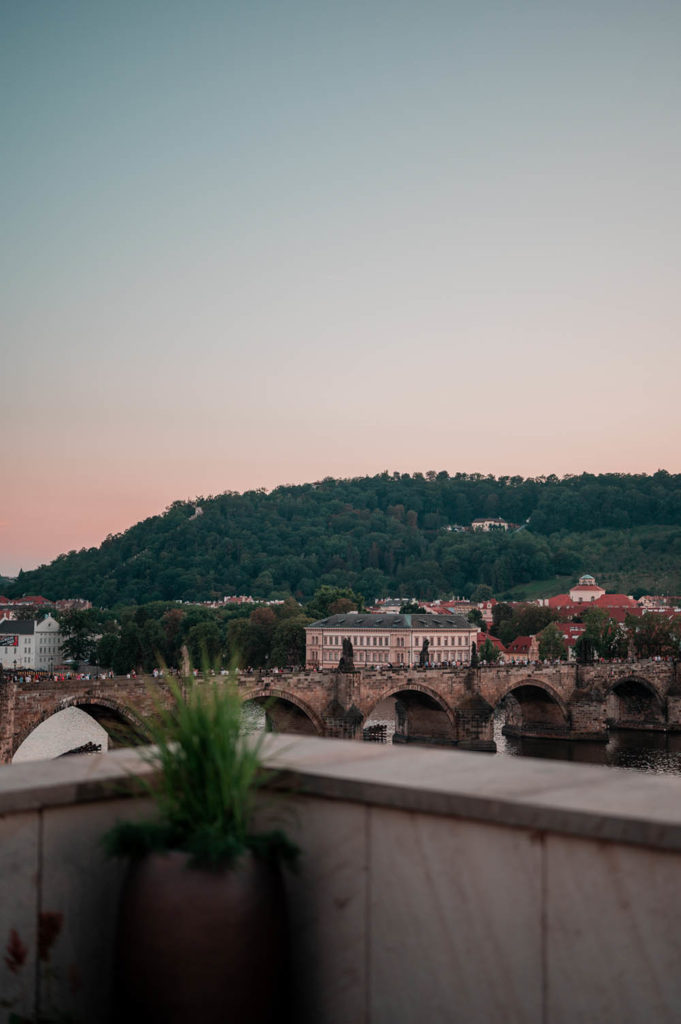 Whenever I'm on trips like these, I like to get up early to get some sunrise photographs. Since the hotel is only a 5-minute walk from Old Town Square, it enabled me to swiftly get to my shooting locations. Within mere minutes, I had reached the Astronomical Clock, located by the Old Town City Hall. The clock, built in 1364, had long been on my shot list, but whenever I tried shooting it during the day, the area was always incredibly crowded and it was impossible to get the shots I had visualised. With the strategic location of the hotel, I was able to beat the crowds for all my morning photoshoots, which allowed me to get some fantastic photographs.

During my morning walks, I thoroughly enjoyed the architecture of the old city of Prague. The charming streets and alleys of Old Town are dotted with horse-drawn carriages, street performers, and candlelit restaurants. This is a place where Baroque and Neoclassical architecture blend together, where history meets modernity. Many of the buildings date back to the 10th century, with magnificent façades that each tell a story.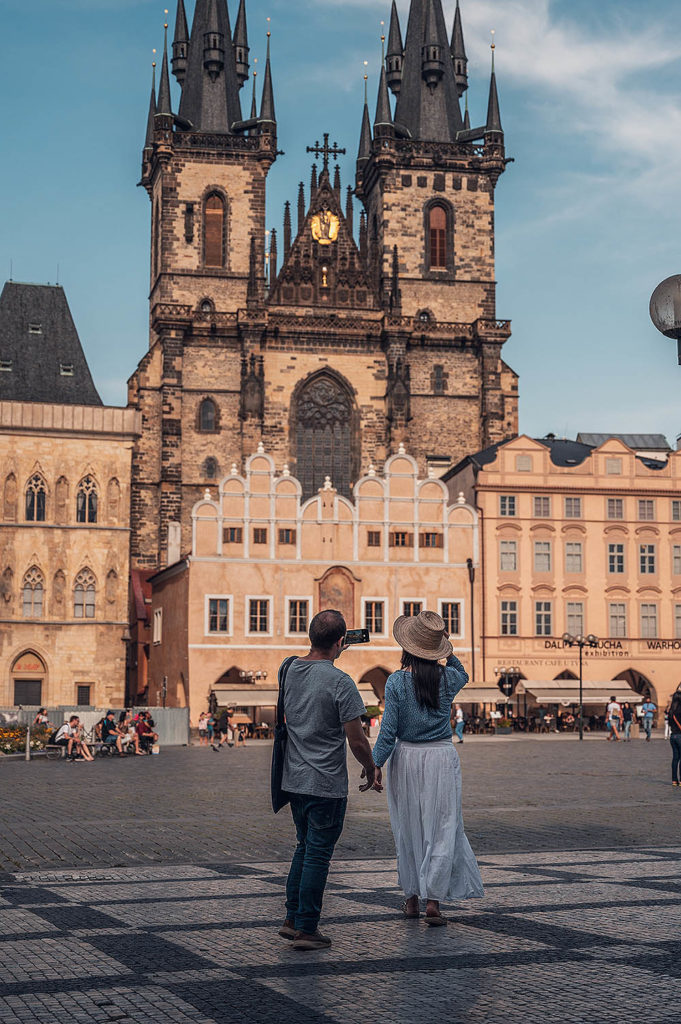 Services offered are multitude, and include multilingual concierge service, room service, massages and spa treatments. One of my favourite aspects of staying at the Four Seasons Prague was their Spa and Fitness Centre. The AVA Spa features a gorgeous vitality pool as well as a steam and sauna room. The vitality pool has numerous massage jets that helped soothe my sore muscles from a long day of exploring Prague. I would say that the Vitality Pool is a must stop for wellness-minded travellers.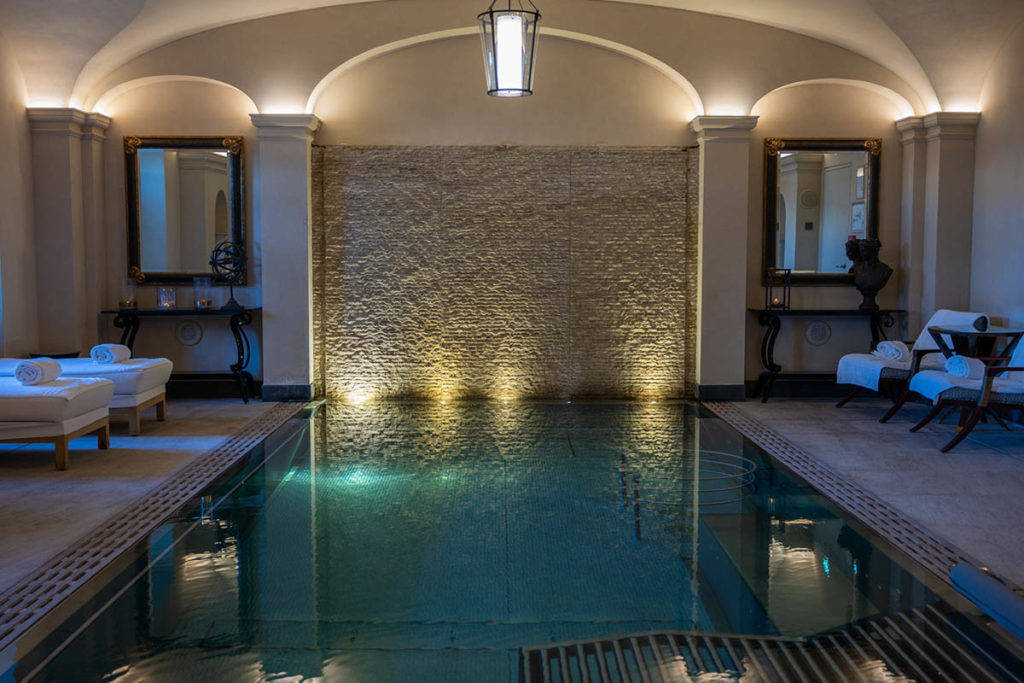 Services
Staff were very friendly and always more than willing to lend a helpful hand should I need it. I was always greeted by name. My stay was made efficient with the Four Season's mobile application, through which I could enjoy a contactless experience with the staff. The app allowed me to chat with the staff, make special requests, send inquiries to the concierge, order turn-down service, securing dinner reservations, and book special excursions and travel experiences. The app also boasts 24-hour customer support and a trip-planning itinerary feature. I love when hotels integrate innovative technology like this, and the app made my stay more efficient and convenient.

Four Seasons Boat
During my stay, I had help to craft a private guest excursion on the Vltava River. The Four Seasons Boat excursion is a one-hour boat cruise on the Vltava River in a charming wooden boat decorated with an opulent interior. We criss-crossed across the river and floated past Prague's Old Town and under the Charles Bridge as beautiful classical pieces, such as my favourite; Canon in D by Pachelbel, were softly played. Prague looks incredible from wherever you stand, but perhaps even more so from the water. The cruise allowed me to take in views of Prague that I could not have taken in otherwise, and it was captivating to see the city from a completely different perspective. The ride in this handcrafted wooden boat was a truly authentic experience. Being able to explore Prague by boat is very special, and I would recommend it to anyone who wants to see the city from a different perspective.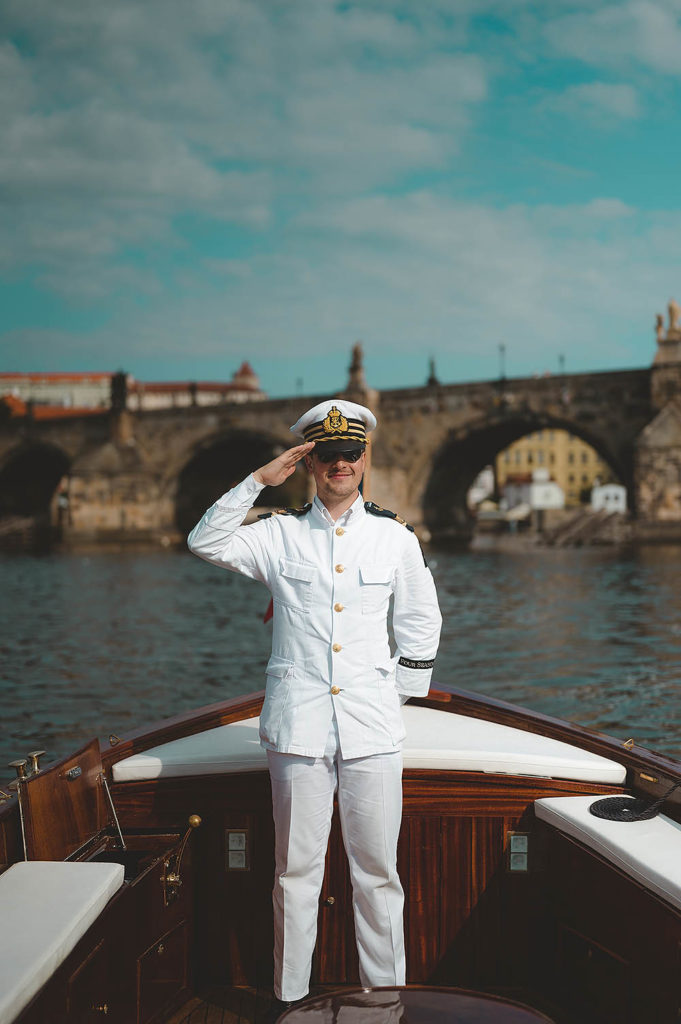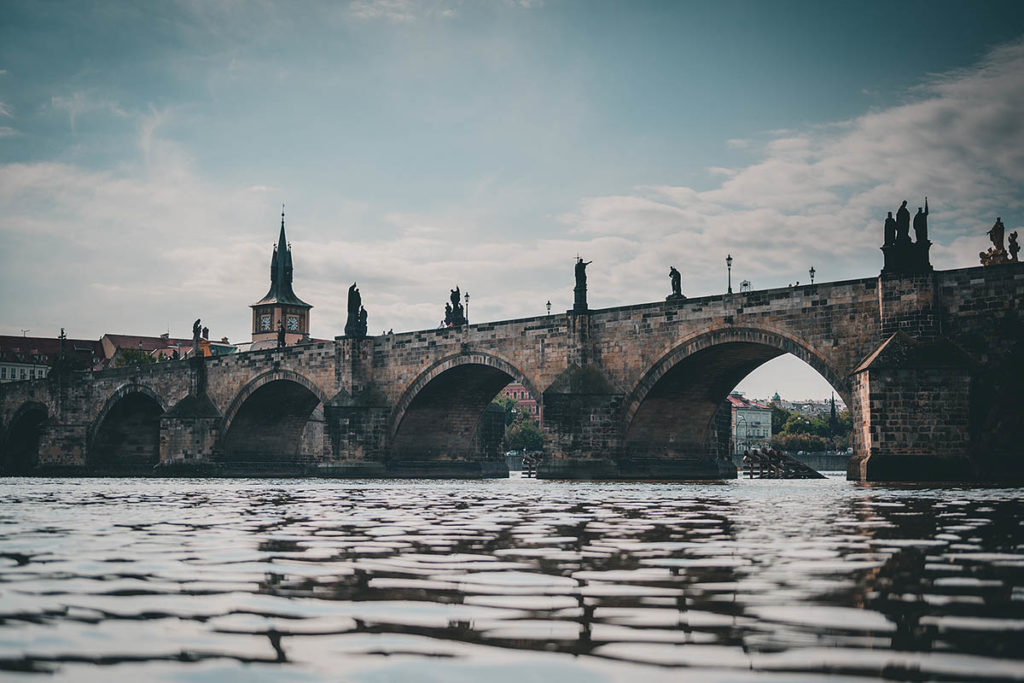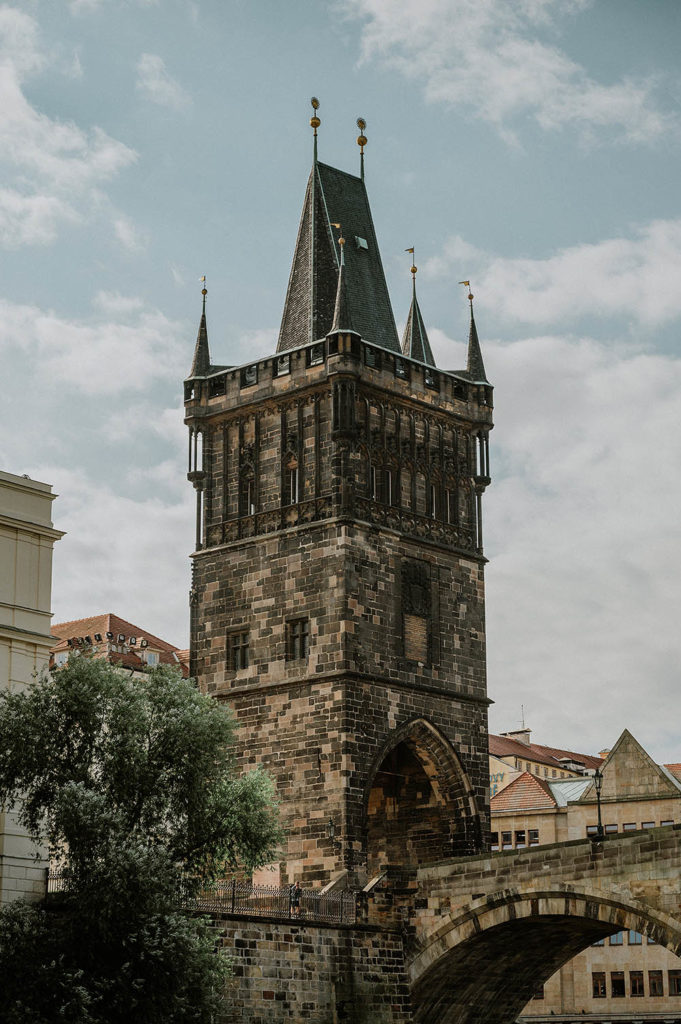 Dining
During my stay, I had the opportunity to try a few different dining options at the hotel, including breakfast at CottoCrudo, Italian cuisine at Piazzetta, and in-room dining via the room service.

CottoCrudo offers Italian dishes, with variable seating options both indoor and outdoors. During my breakfast, I made sure to snag a wonderfully bright table in the outdoor seating area, securing picturesque views of the Vltava River and the Prague Castle. I learned that most Czechs are early risers and prefer to have a light breakfast. But having been awake since 5 a.m and spent a couple of hours roaming the streets and chasing the best light for my shots, I was ravenous by breakfast, and appreciated the variety in the menu and all the variety of flavors and choices. By all accounts, I had the opportunity to sample a different dish every morning, mixing sweet and savory, and it always tasted divine. The breakfast offerings were wide, with classical items like scrambled eggs and fruit plates, but also dishes such as Crepes, Belgian Waffles, and Eggwhite Frittata.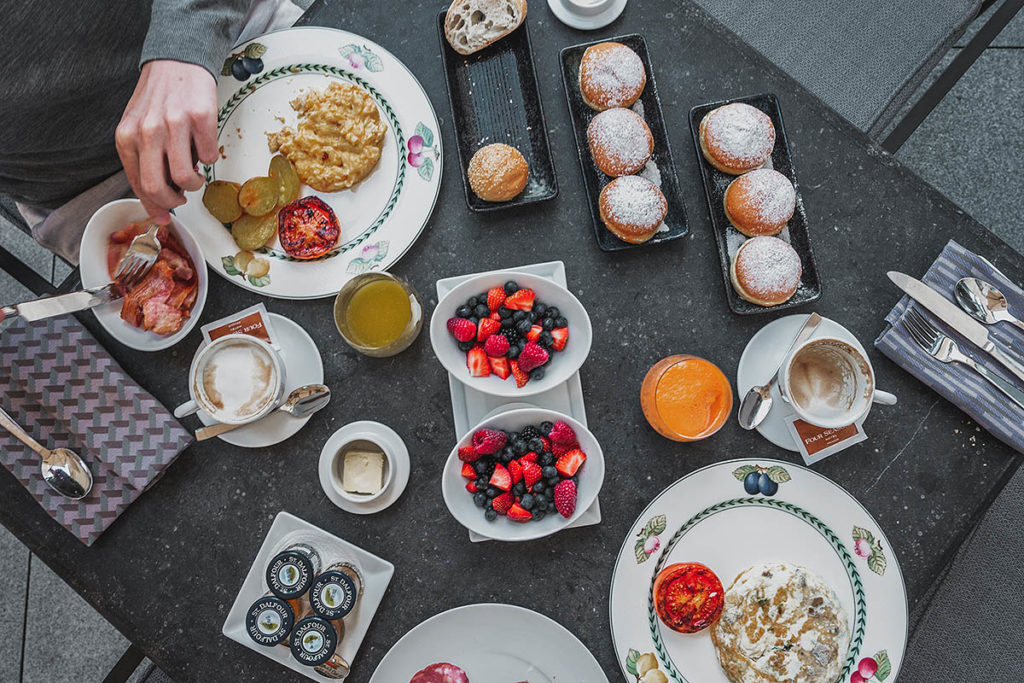 For dinner, I sampled the Mediterranean offerings of the Piazzetta pop-up restaurant. Piazzetta is located on the hotel's ground floor terrace just steps from the river Vltava. It welcomes both hotel guests and the general public. Aside from the food, I also had the opportunity to enjoy cosy, postcard-perfect views as the sun set over the Prague skyline. It made the dining experience much more enjoyable. As for the food, the chefs at Piazzetta had a fresh approach to cooking and entertaining, and cooking was done al fresco style. As a self-confessed food lover, the food is an integral part of my overall travel experience, and I appreciate trying out a range of cuisines. The Piazzetta's dishes were made of fresh produce, and the menu is adorned with options such as Mediterranean salad, beef flank steak, and chicken alla diavola. I indulged in a 3 course meal, and opted for fairly light dishes, such as the Goat Cheese Salad with hazelnut, beetroot and rucola. The goat cheese salad was my favourite, with the cheese having an irresistibly thick and smooth in texture and rich flavour. Overall the food was incredibly flesh and flavoursome, with inspired touches. I could easily tell how meticulous the food was crafted, and the presentation was just as lovely.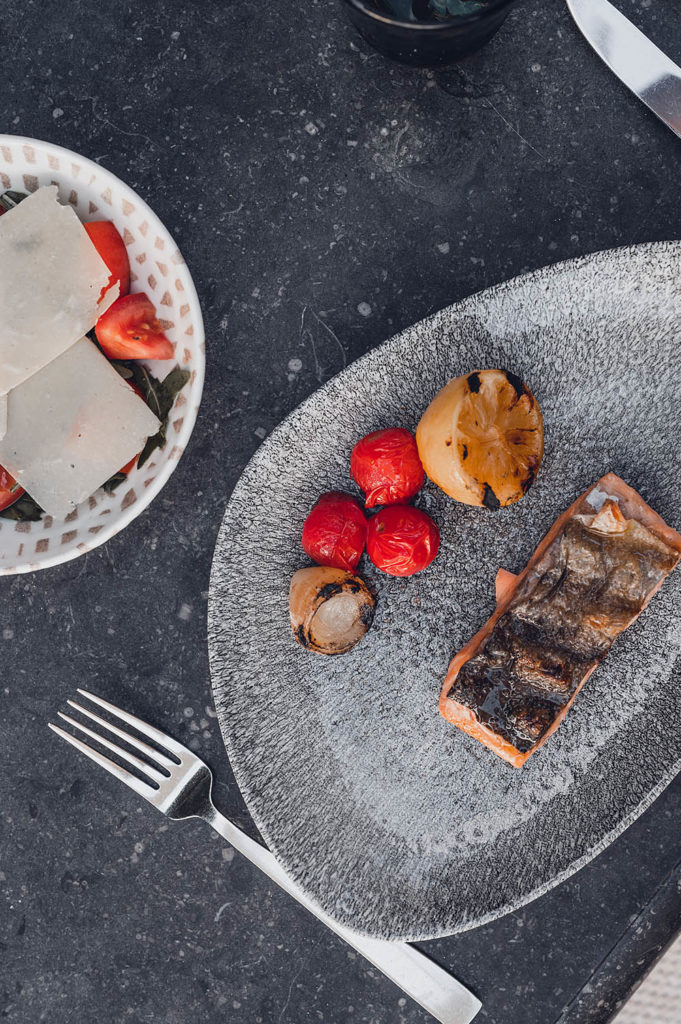 For my final morning, I tried the in-room breakfast dining option, luxuriously feasting by my window with stunning views over the Prague Castle. The helpful staff brought in a table that was converted into a full dining set-up. I find in-room dining to be a convenient feature that allows me the utmost privacy and comfort, and The Four Seasons is excellent with bringing fine dining into your hotel room. The dishes were appetising, with a menu that featured fresh pastries and juice made in-house. The in-room dining experience was flawless, but I would not have expected anything else at The Four Seasons.

Final Thoughts
As always with the Four Seasons, they offer fantastic hospitality, and the service was personalised and intuitive. The staff were knowledgeable on everything that had to do with the hotel as well as Prague, and there was no shortage of recommendations on what to see and do in the city. Although it is a sophisticated 5-star hotel, there was never any pretentiousness. The location is unbeatable, with iconic attractions mere minutes away.