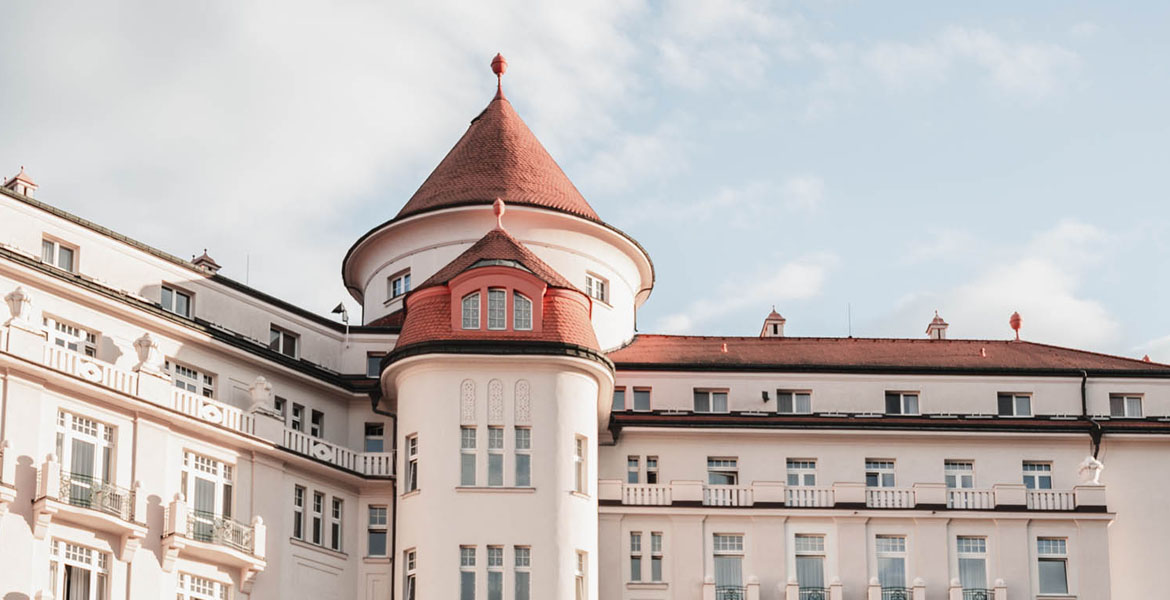 My experience at Hotel Imperial – Karlovy Vary
The Czech city of Karlovy Vary, located just a few miles from the German border, has since its founding in 1370 by the then King of Bohemia Charles IV attracted both domestic and foreign tourists who want to take advantage of the health benefits the hot springs are said to bring. Today, a few hundred years later, Karlovy Vary is one of the most visited spa towns in the Czech Republic and many of its tourists visit the city to drink water from the iconic wells scattered around the old town, or to spend a few healthy days at one of the city's many spa resorts – such as the classic Hotel Imperial.

Getting to Karlovy Vary from Prague
Karlovy Vary is located about 130 Km west of Prague and getting here from the Czech capital is relatively easy even if you do not have access to your own car or rental car. There are many buses that depart daily from Prague, both from Prague ÚAN Florenc and Hradčanská, to Karlovy Vary. The bus journey, which takes a little over 2 hours, costs about 6-7 EUR one way and is, in my opinion, one of the smoother and more cost-effective ways to travel between these two cities. There are also trains that operate this route, but in my experience these are both a more expensive and slower alternative, which made me choose the bus trip during my last visit.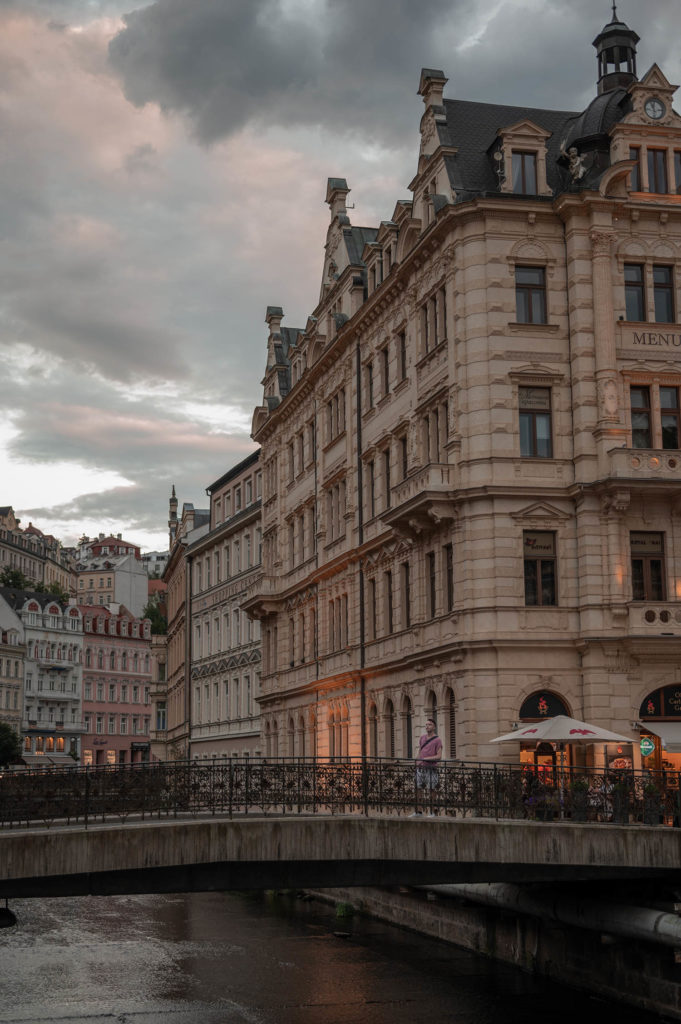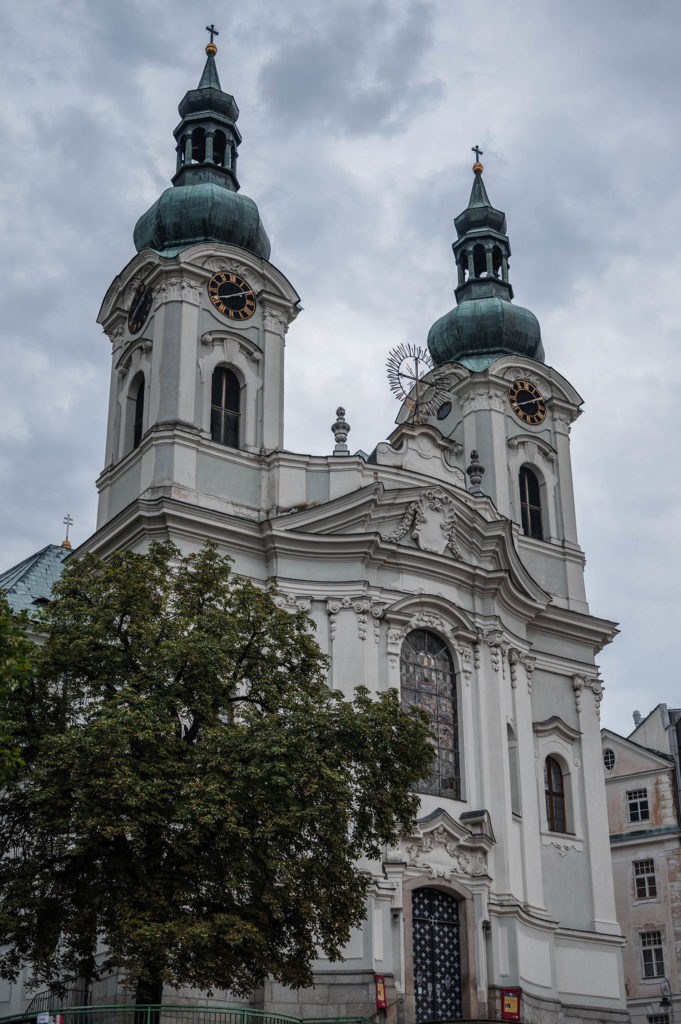 Getting to Hotel Imperial
Getting from the central parts of Karlovy Vary to the Hotel Imperial is a breeze. From the bus station it is a little over half an hour walk through the old parts of the city before you arrive at the hotel. For those who do not like to walk, or for those who have a lot of packing, there are several other different ways to reach the Hotel Imperial, including taxi, public transport or the iconic cable car "Funicular Imperial", where I personally chose the latter. The 127m long cable car Funicular Imperial has been operating since 1959 and within a few minutes this cable car will take you up the 54m high hill where Hotel Imperial is located. The cable car itself offers a convenient means of transport between the hotel and the central parts of Karlovy Vary, and interesting in this context is that the Funicular Imperial is still classified as the steepest cable car in the Czech Republic.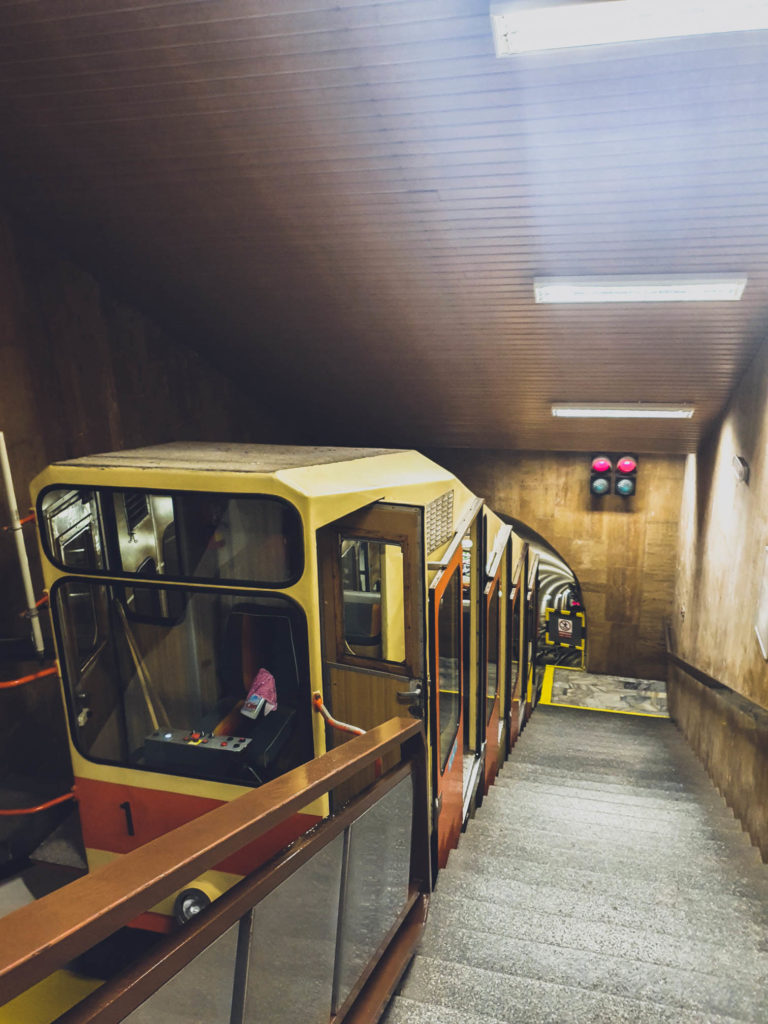 The Hotel and its Facilities
Hotel Imperial is characterized by a long and interesting history. Since the hotel first opened its doors in 1912, everything from presidents and politicians to actors and artists have chosen to visit the hotel to relax and enjoy the hot spring from Vřídlo, which is directly adjacent to the hotel. The first thing I was struck by when I arrived was the magnificent building. Hotel Imperial is a bit reminiscent of a castle from the past with its iconic construction, its three towers and its beautiful garden. The interior of the hotel exudes classic and traditional luxury, the rooms are stylishly decorated and my corner room had a balcony overlooking the city.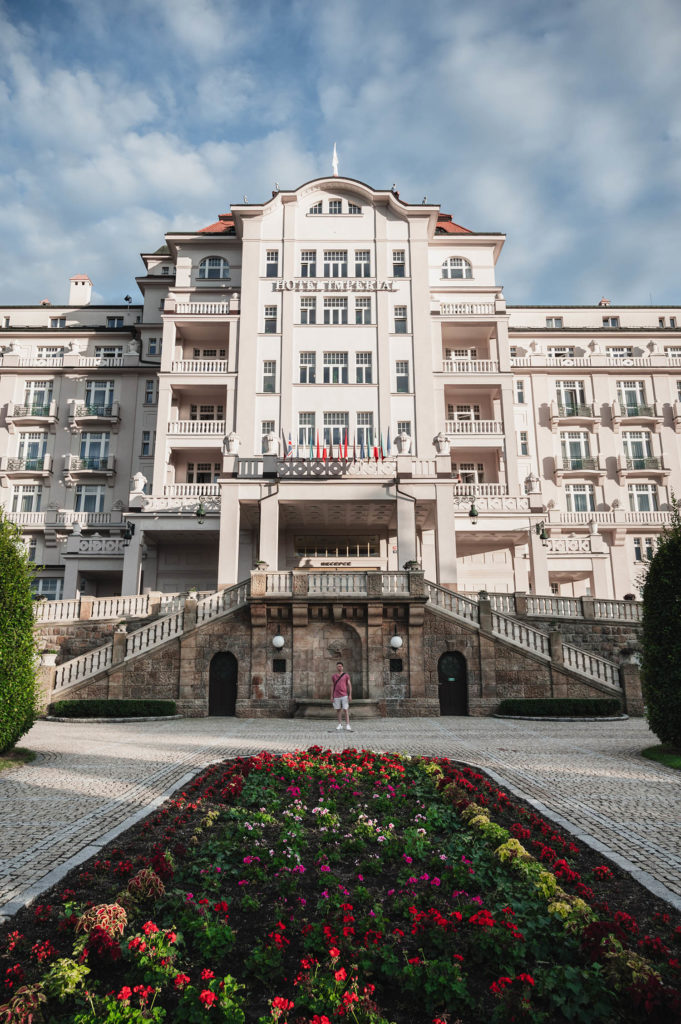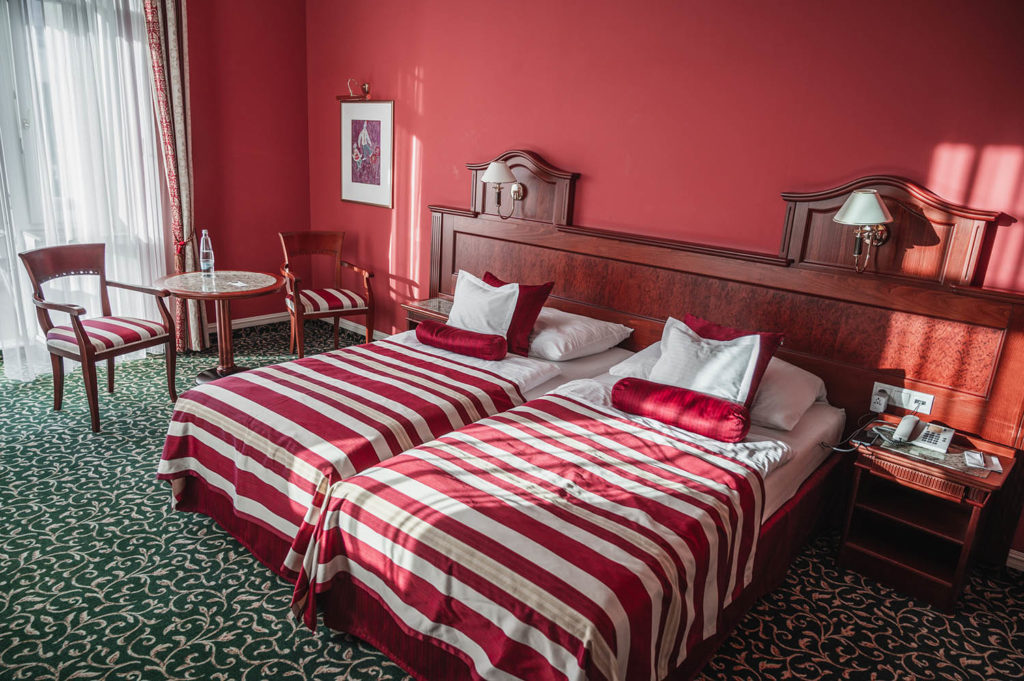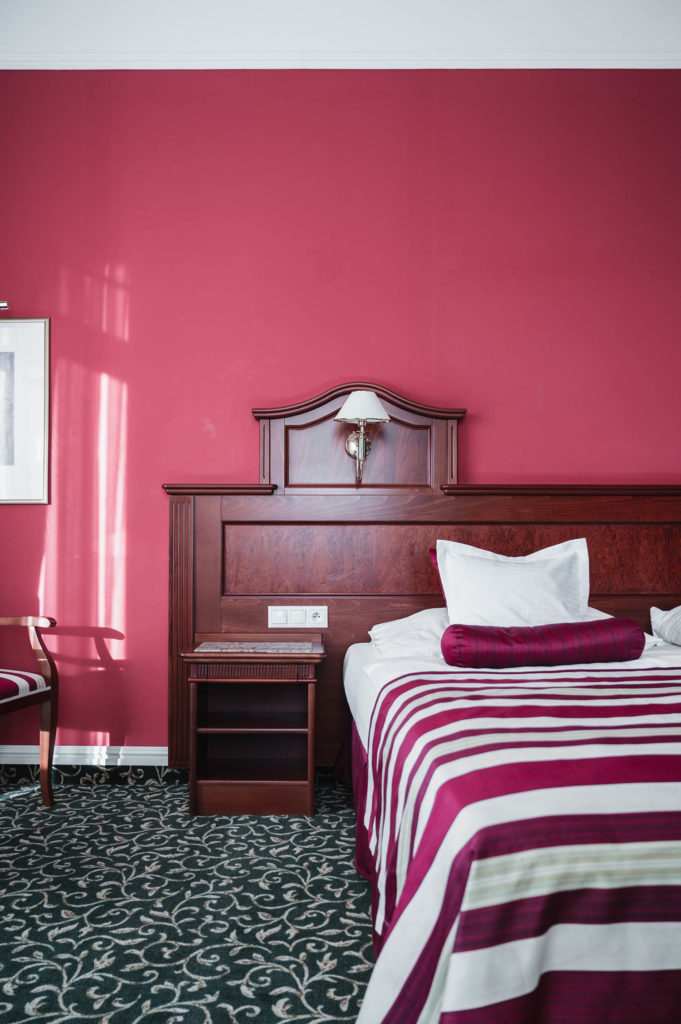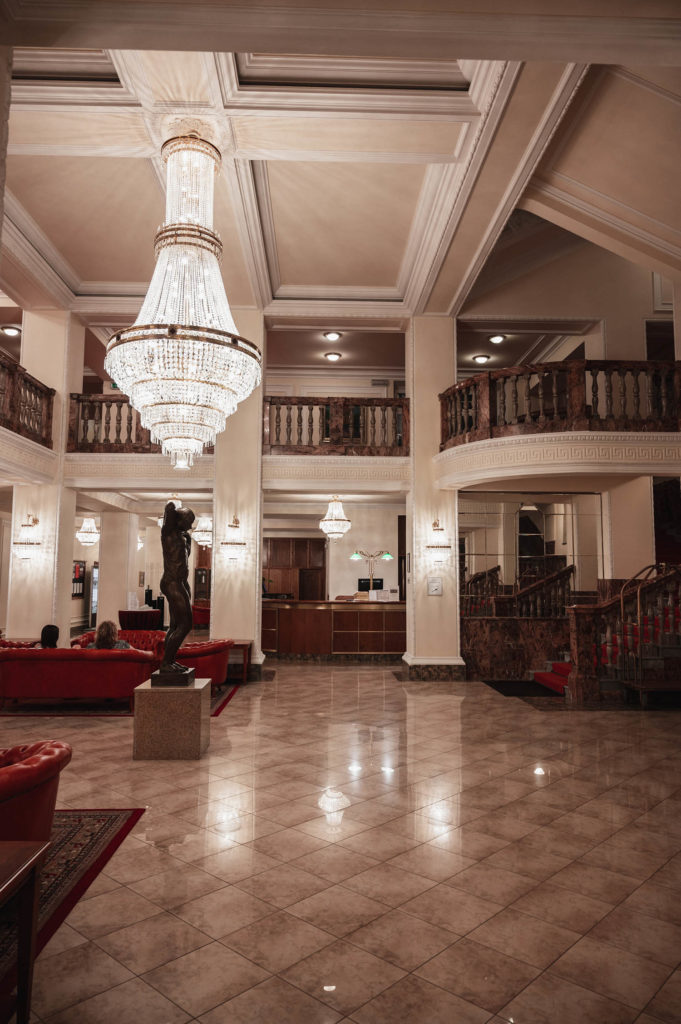 What I appreciate about Hotel Imperial is that the hotel, despite its close connection to the center of Karlovy Vary, gives the feeling of being in a resort, everything you could possibly need during a weekend getaway is under one roof. There is a fitness center with tennis court in close proximity to the main building, the restaurant is adjacent to the lobby and there are lifts down to both the spa and wellness areas. Added to this, it is also possible to book either half-board or full-board, which includes either breakfast and dinner, or breakfast, lunch and dinner. I chose the former as I prefer to be free in the middle of the day without having to worry about meeting any set times. The food served is in the form of a buffet where classic Czech home cooking is interspersed with continental dishes. It is important to mention that certain types of beverages are also included, however, beverages such as Coca-Cola are excluded.

Spa and Treatments
In addition to a large spa area with pool, whirlpool and sauna, Hotel Imperial offers a plethora of different spa treatments where the menu ranges from classic massage to oxygen therapy. Either you can choose to tailor which treatments you are interested in or you can choose one of the many predetermined packages. I chose the latter as I was interested in experiencing the unique spa experience Karlovy Vary and Hotel Imperial are known for. The package I chose included both classic massage and whirlpool in spring water for Oxygen therapy and Instrumental lymphodrainage. Some of these treatments were different from what I had tried before and personally I found it both interesting and refreshing to try something new. The treatments are performed by knowledgeable staff in each area and my masseur told me, for example, that he had previously worked as a doctor to later change to a masseuse.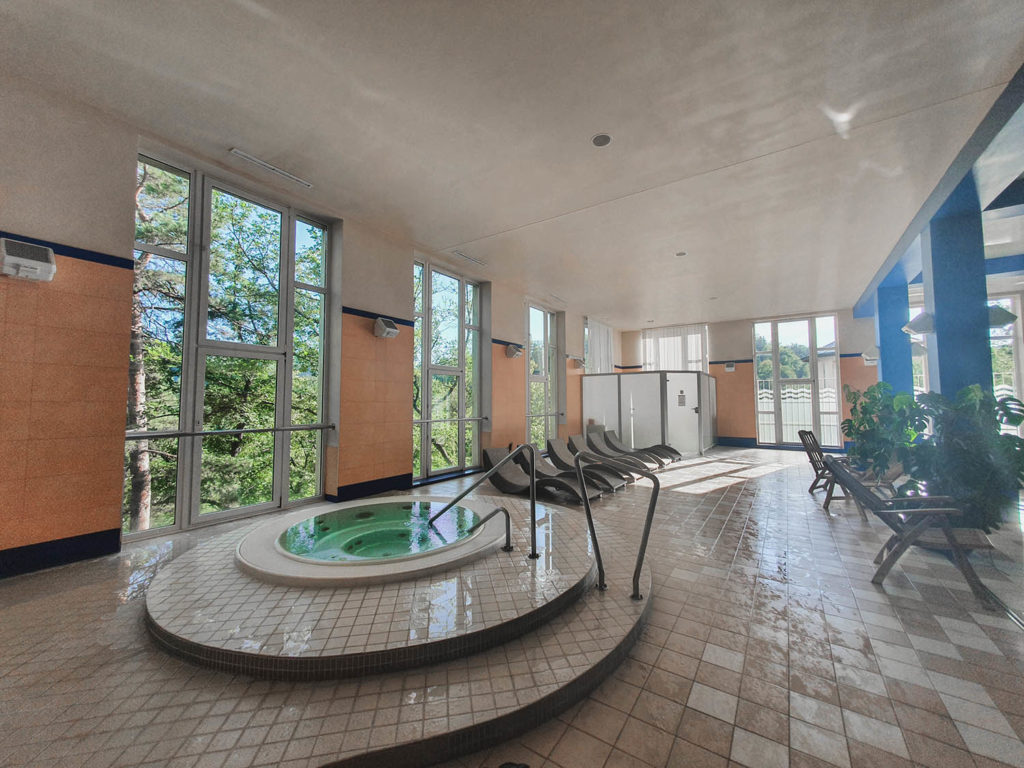 State Contribution
If you are interested in visiting Karlovy Vary and Hotel Imperial, it may be good to know that due to the current corona situation, the Czech state subsidizes longer spa stays (6 nights or more) with 4000 CZK (approx. 150 EUR). This government grant came into force on 19 August 2020 and will be valid for the rest of the year until 31 December. For more information regarding the terms and conditions, I recommend visiting Hotel Imperial's website.