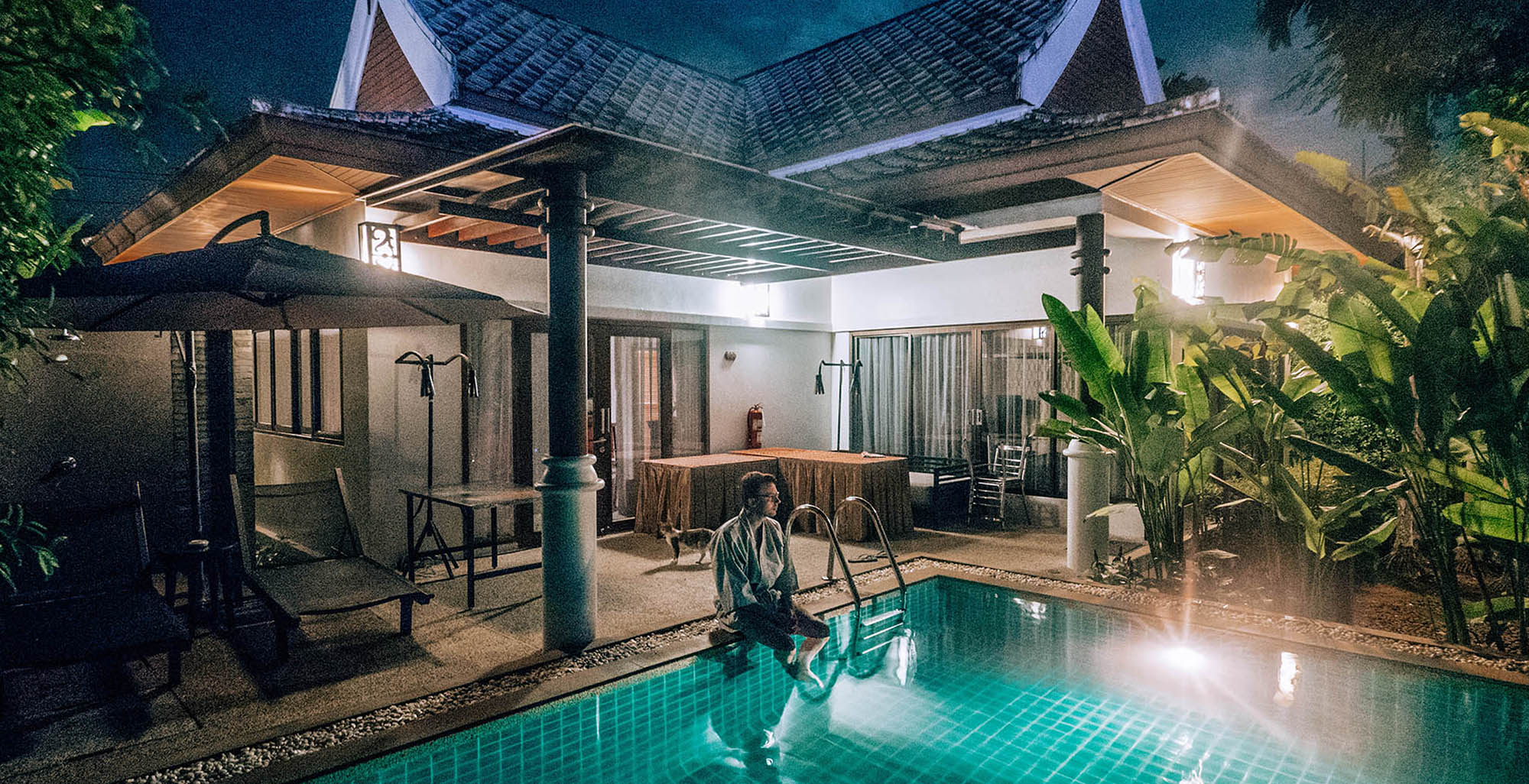 Pimann Buri Pool Villas – A Taste Of Krabi Opulence
Pimann Buri Pool Villas is nestled in lush coconut groves in the picturesque Ao Nang, Krabi, surrounded by limestone karst cliffs, mangrove forests and idyllic offshore islands. The first thing that struck me about this property is how wonderfully secluded it is. Pimann Buri is tucked away in the midst of a tropical jungle atmosphere, only 10 minutes by car from Ao Nang town and Ao Nang Beach – away from the busy streets that are clogged up with hawkers. The air quality here is exceptionally cleaner than it is in the tourist streaks, and the neighborhood felt safe for strolling around. There is 24-hour security and all the 8 private villas are enclosed to offer privacy. It is really true that luxury places a premium on privacy and seclusion.
Villas & Suites
The hotel is a boutique accommodation, comprising 8 free-standing villas, all with private outdoor spaces and pools. I stayed in a two bedroom villa, which offered a serene atmosphere with over 137 square metres of living space, total privacy with gated outdoor spaces, and a beautiful garden of lush greenery and tropical plants. There was also a sparkling outdoor pool with a quirky unicorn float, as well as an open-air terrace with loungers and an outdoor shower.
Glorious floor-to-ceiling windows in the front and a charming French balcony in the back took in the amazing surrounds of Krabi's mountainous landscape, while a spacious layout incorporated an open living, dining and kitchen space. My villa had two bedrooms and two bathrooms, both of which had either a walk-in shower or a free-standing bath.
The villa had all the amenities and appliances I could need, from beach towels, beach bags, slippers, and umbrellas, to a well-equipped kitchenette and a fully stocked fridge and minibar with an assortment of various snacks and beverages that were replenished daily. Should I need anything else, it was reassuring to know that the staff – kind and responsive – were just a quick phone call away.
The staff really takes care of you upon your arrival, and always see to it that you have everything you need throughout your stay. Attention to detail was strong – small extra touches such as towels folded to look like elephants and the presentation of the meals were appreciated and memorable.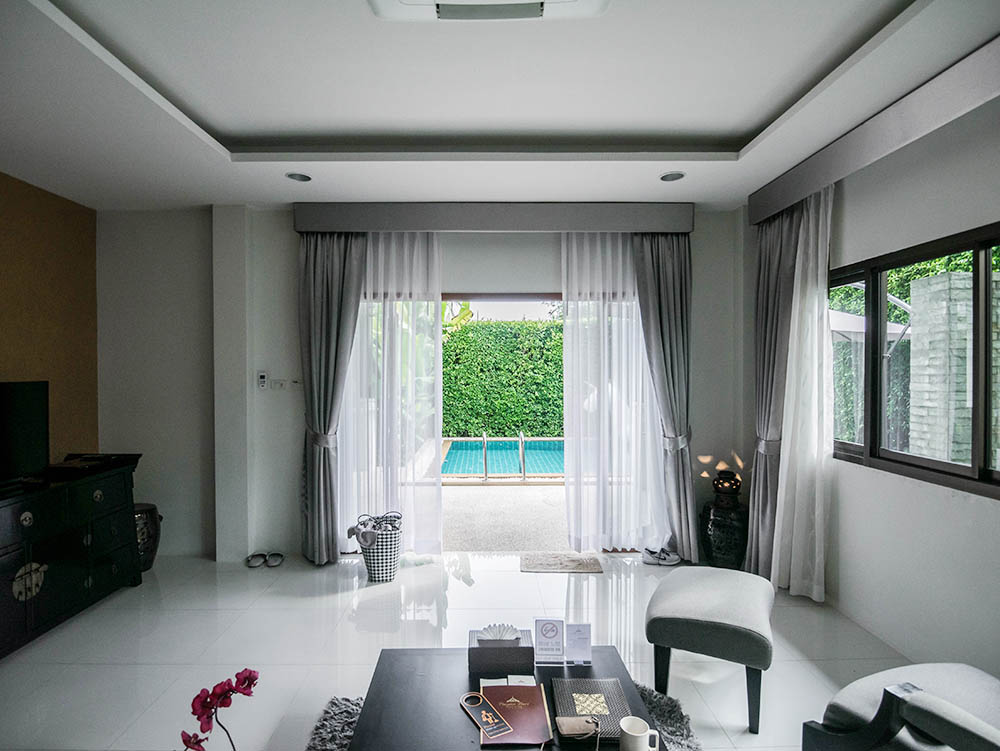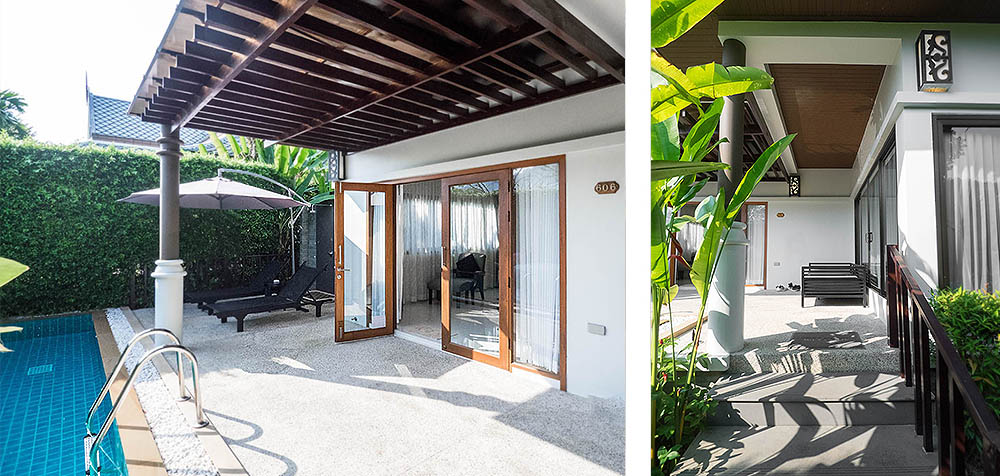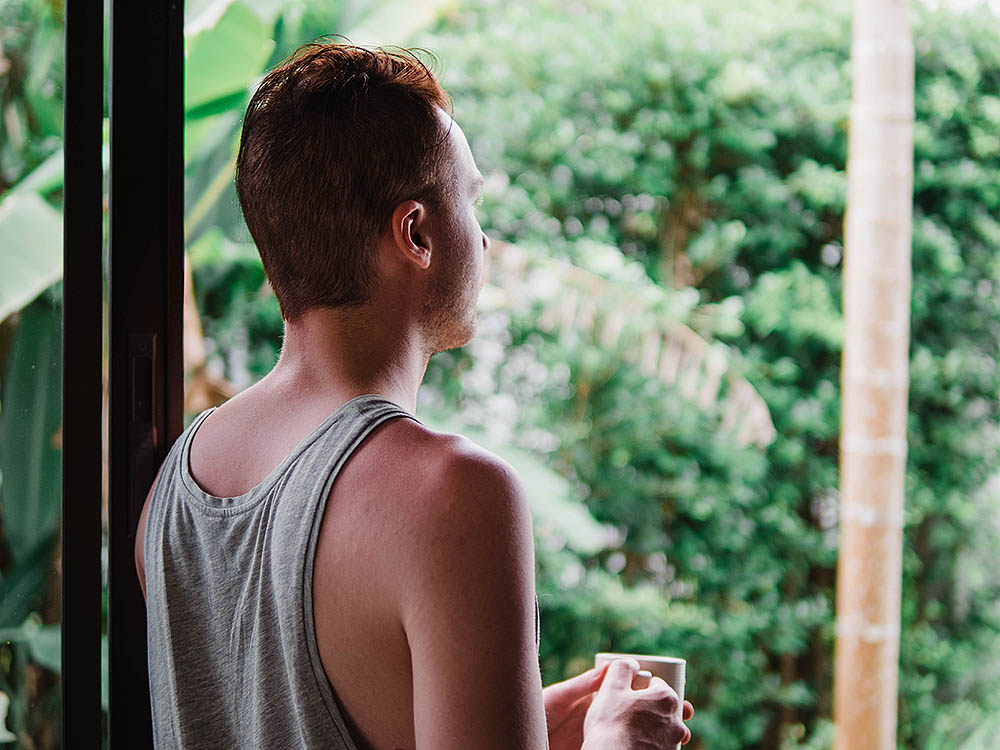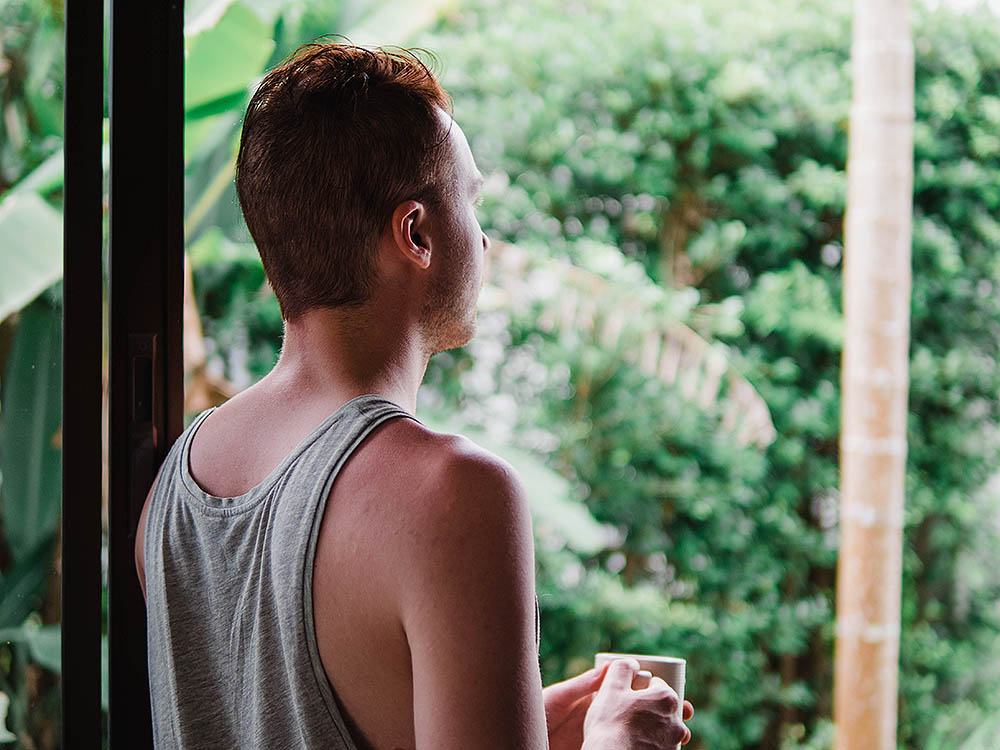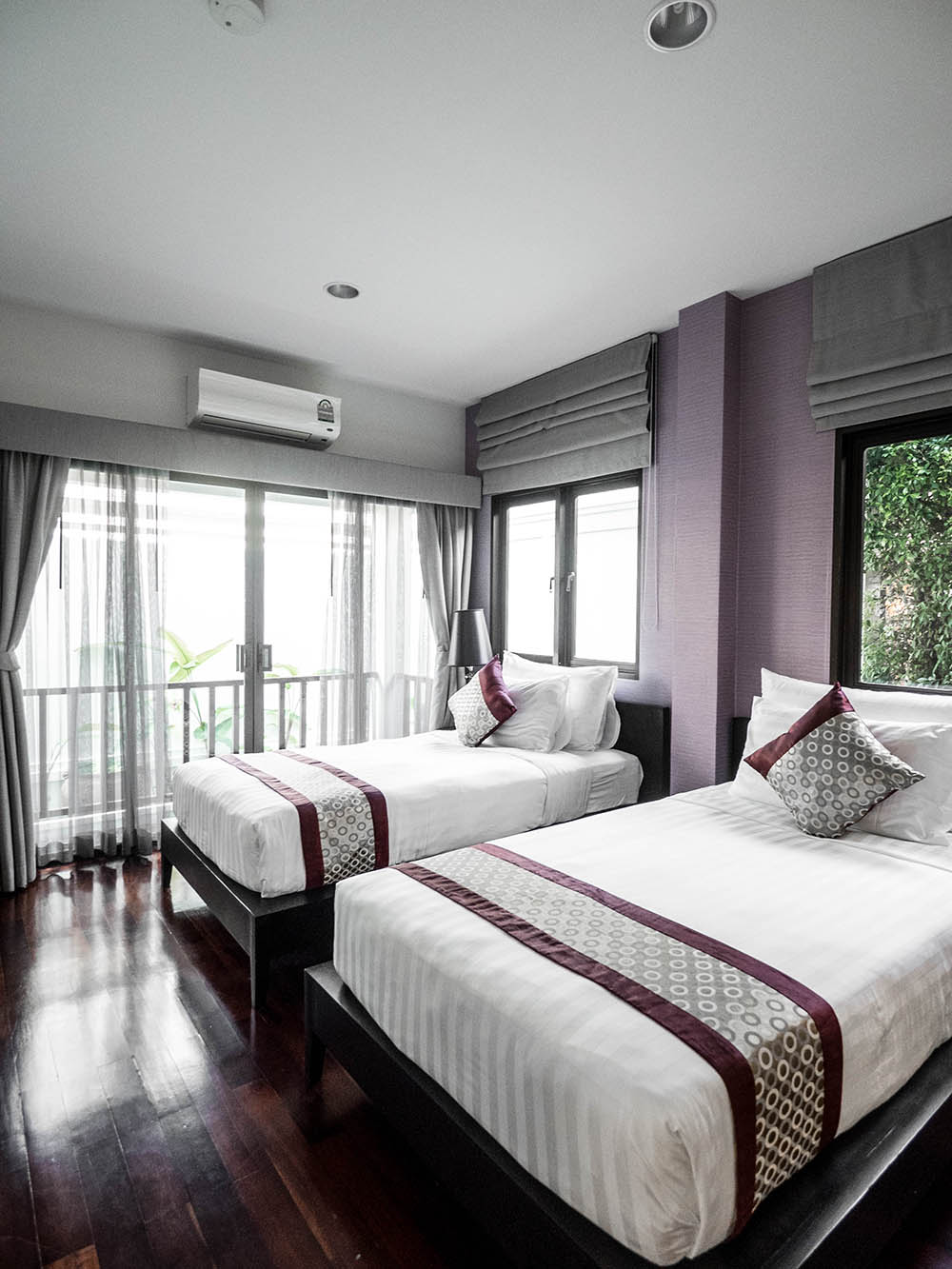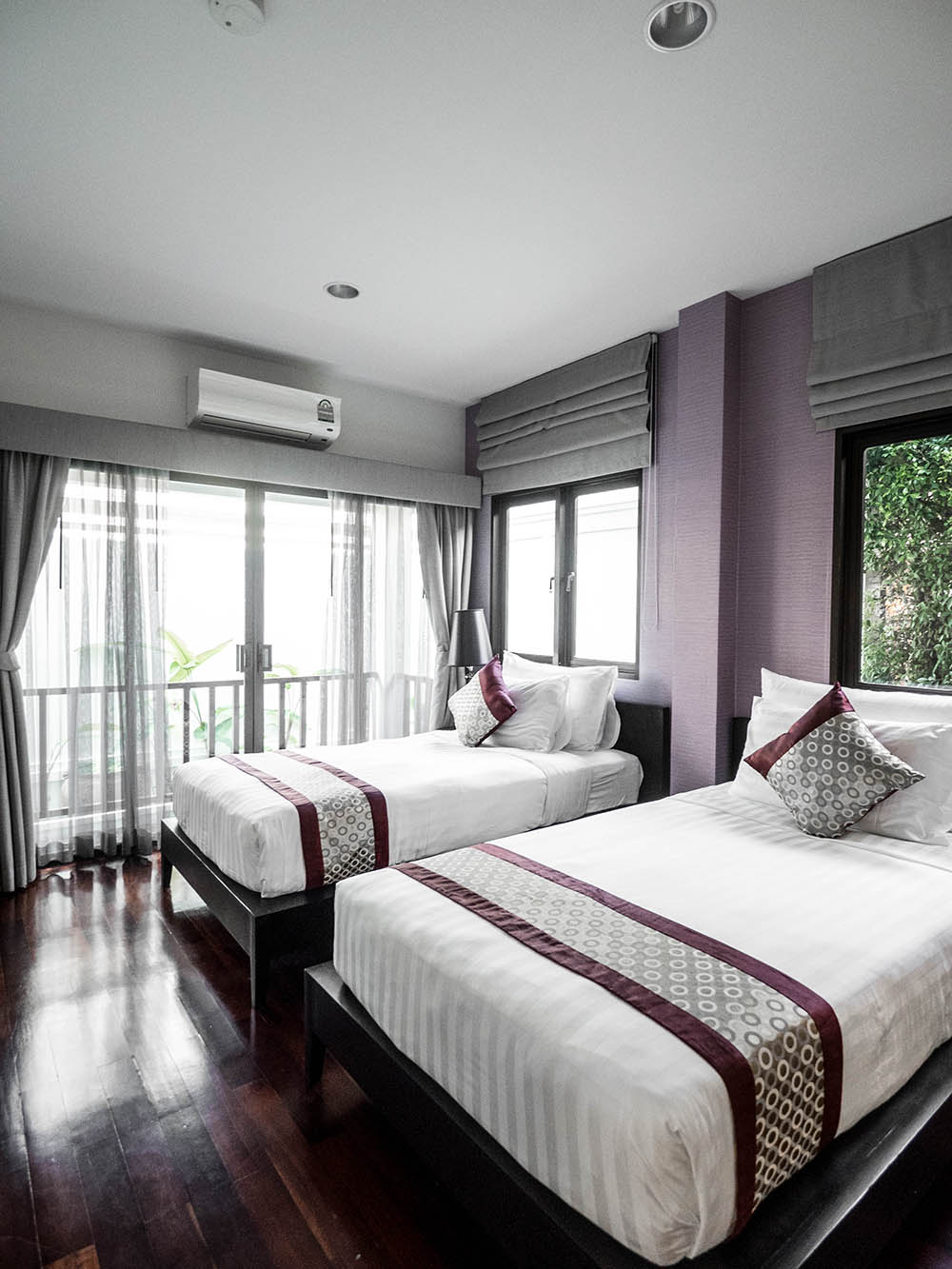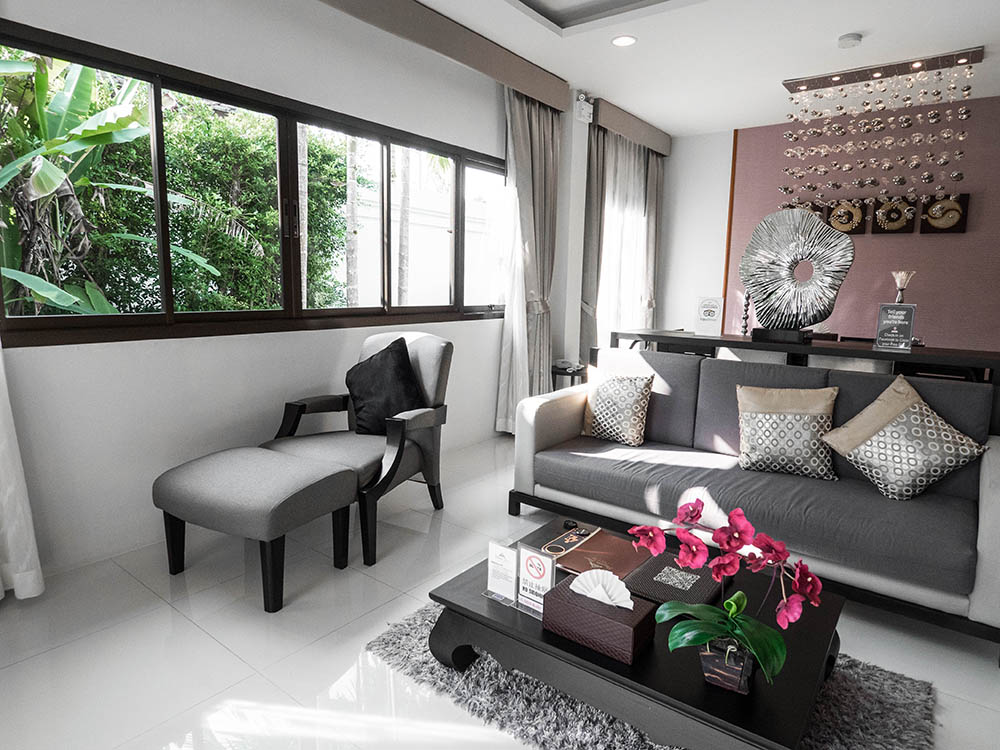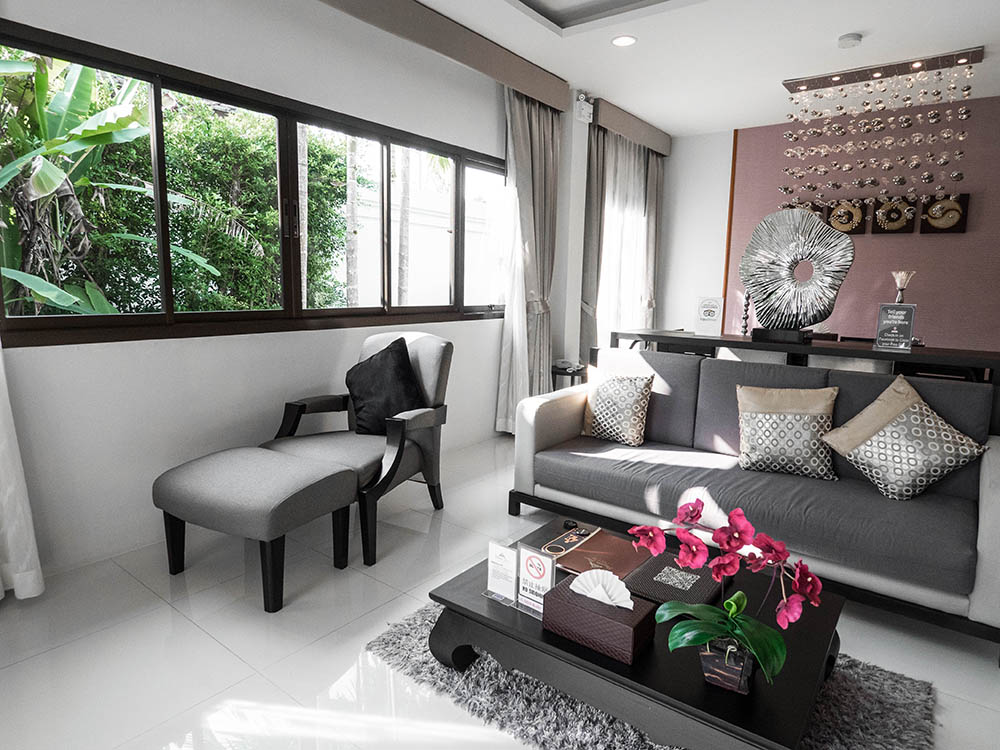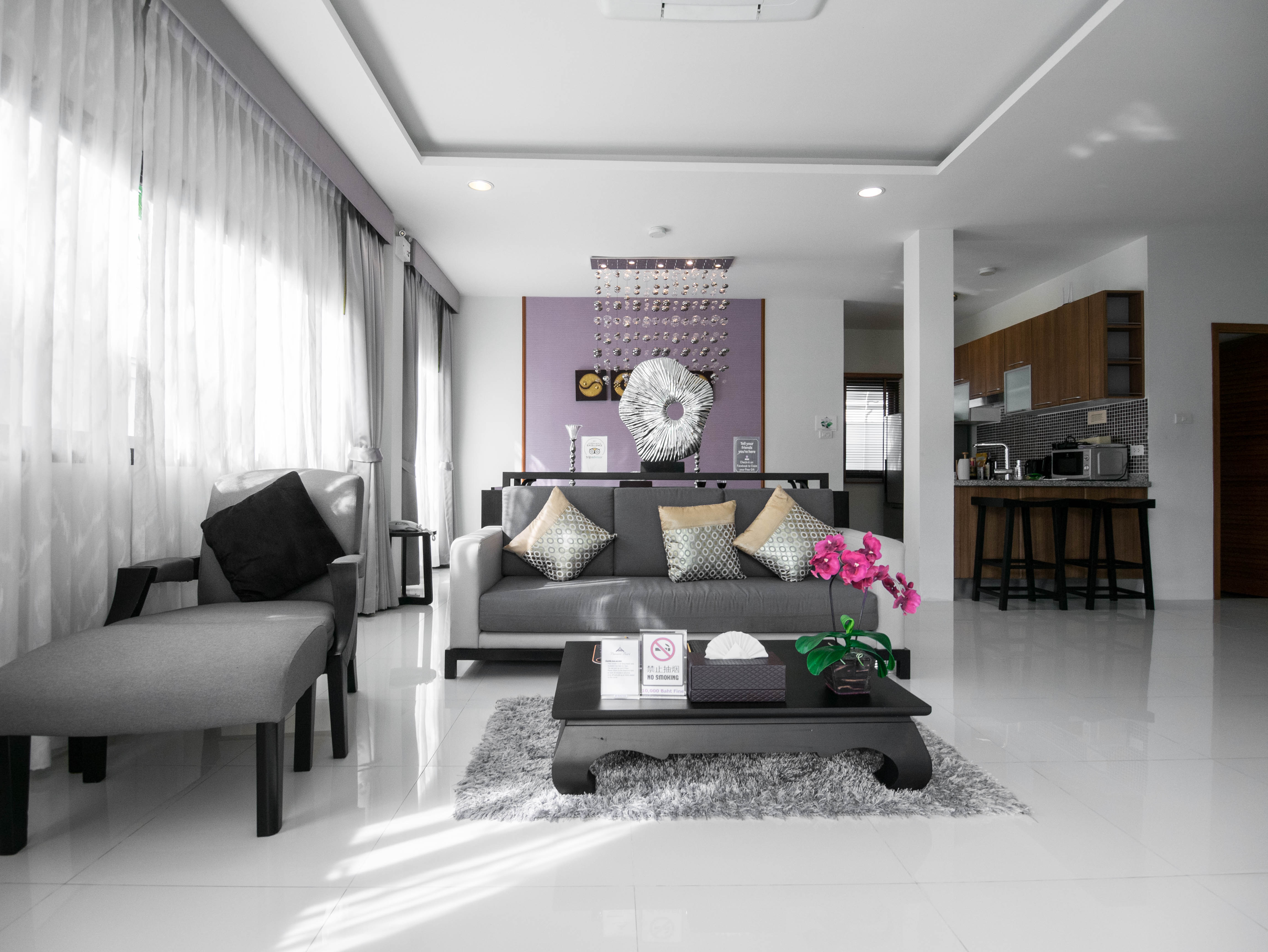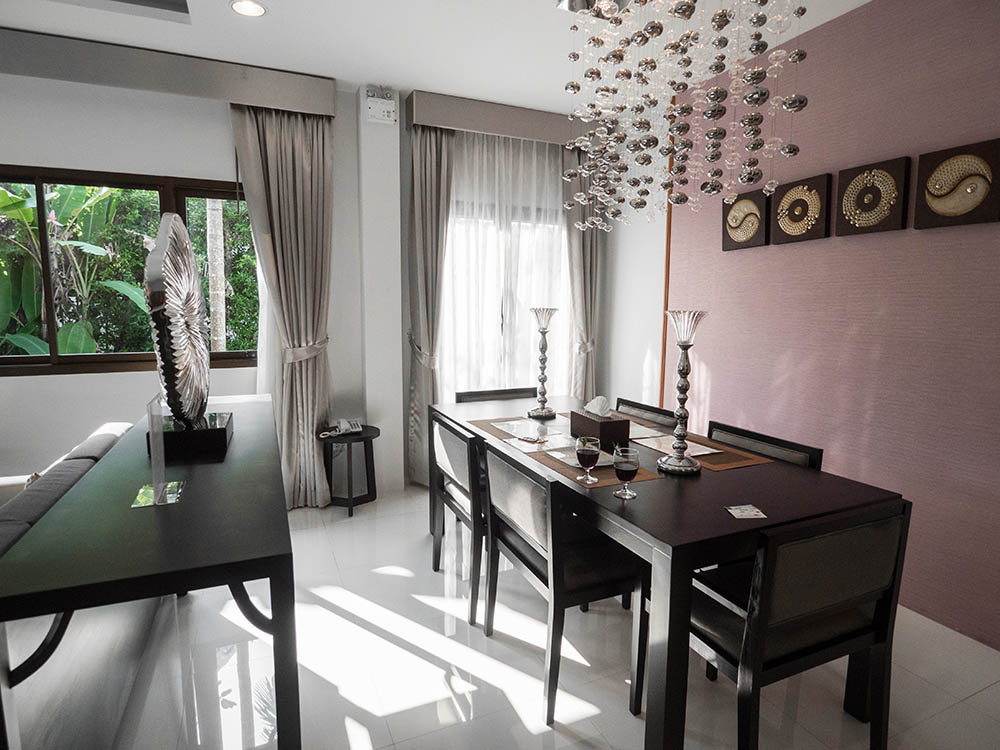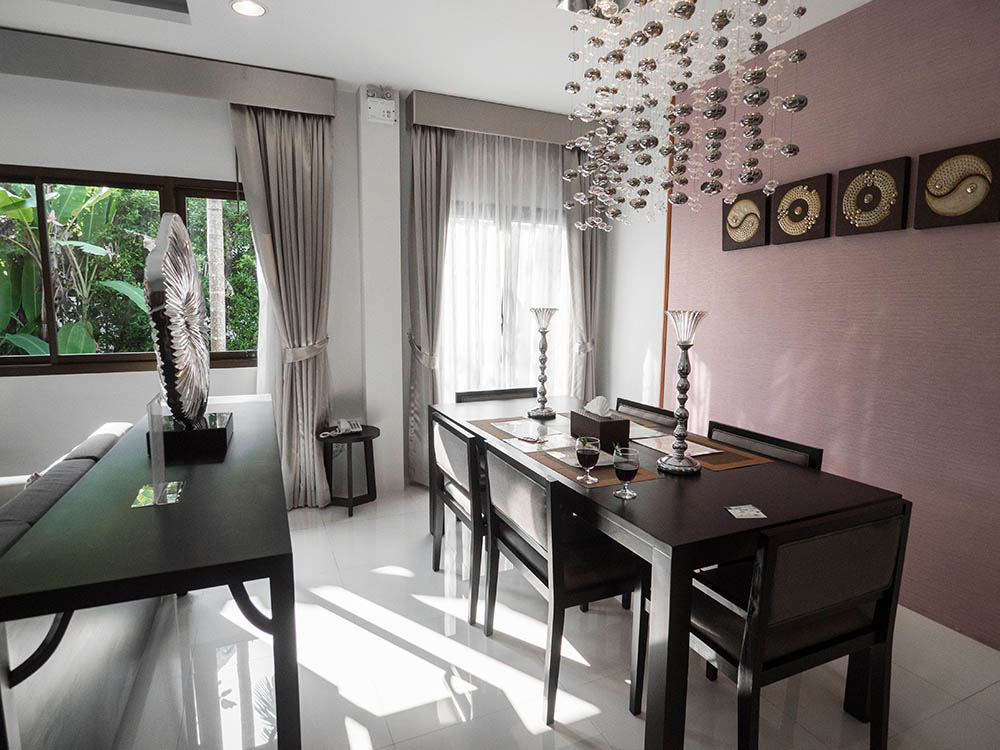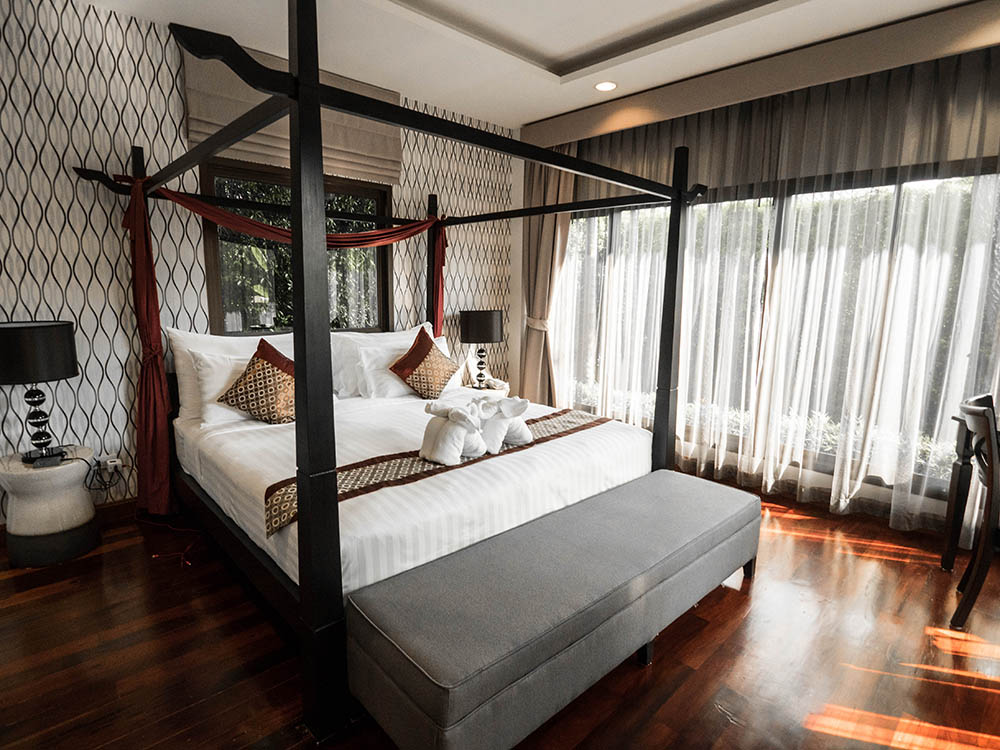 Dining
What I liked about Pimann Buri is that you can choose to have your breakfast, lunch and dinner served in-villa by the Chef, which allowed me to indulge in delectable Thai cuisine without leaving the comfort and privacy of my villa. This is particularly important to me, as when I travel, I often travel to work, and simply do not have time to spend in restaurants. Think about everything that goes into eating at a restaurant – you have to transport yourself to the location, wait to be seated, for a waiter to come over, for the waiter to take your order, and then wait for another 40 – 60 minutes for the food to be served. When on a tight schedule, I really do not have the time or energy for this, and as much as I appreciate food, I much rather eat in the comfort of my villa and then spend the time I save on working or exploring my surroundings.
The breakfast was delightful and delivered to my villa each morning at a time of my choosing. I was served a delectable assortment of croissants, pancakes with syrup, omelet, bacon, yogurts, and beautifully cut fruit.
Thai cuisine needs little introduction. For lunch, we ordered in-room dining were and were keen to taste classic Thai dishes, such as Thai Pineapple Fried Rice with raisins and cashew nuts and Sweet and Sour Chicken – both really good.
The Pineapple dish was my favourite – I really fell for the intricate combination of sweet, caramelized pineapple and some subtle Thai spices. This dish is a classic and truly heavenly, and creatively served in a carved-out pineapple it is often served in Thailand.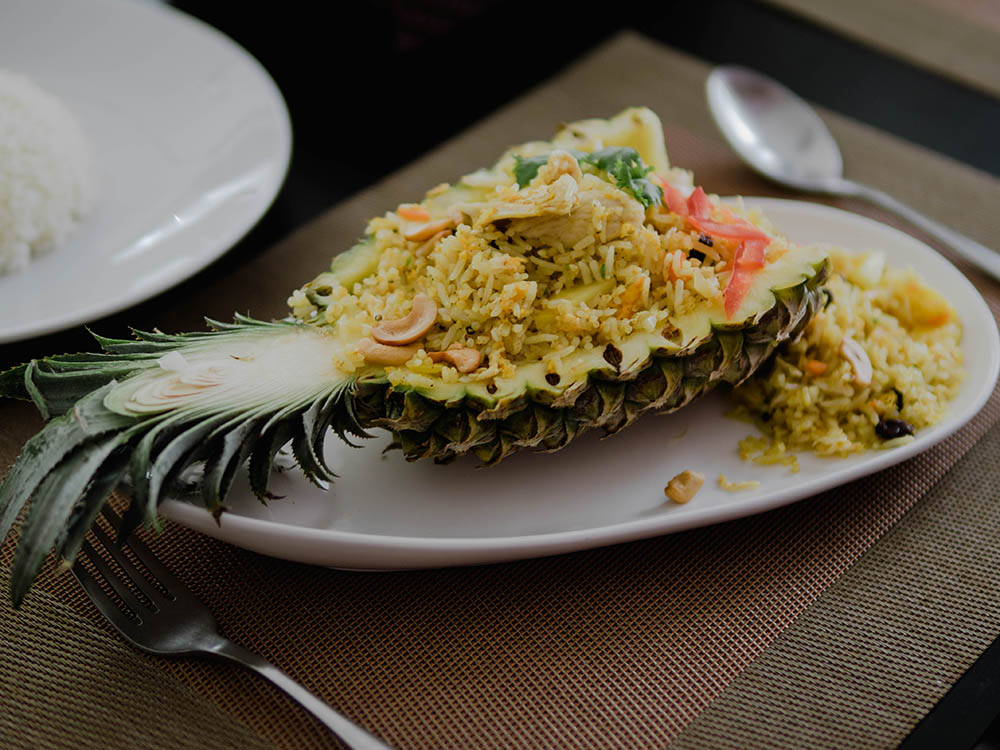 For dinner, we sampled a set Thai menu that included crunchy Thai Spring Rolls, Massaman Curry, Tom Yum with sea bass fillets, Chicken Satay, Cashew Chicken, and delicious steamed rice. For dessert, we had a lovely seasonal fruit platter. For those who do not know, Chicken Satay is grilled chicken marinated in coconut milk and spices, Massaman Curry is a thick stew with chicken and potato and a mild, slightly sweet flavour.  and Tom Yum is a soup with distinct hot and sour flavours, usually made with exciting ingredients such as lemongrass, lime juice and red chili peppers.
I learned that in Thailand, all dishes are shared and enjoyed together, so it is not like in Western cultures where each individual order a starter, main course or dessert only for him or herself. I much prefer the Thai way of eating, as it gives me an opportunity to sample all the dishes and taste a little bit of everything.
My favourite was probably the crispy spring rolls – nothing beats spring rolls. The filling was savory and the pastry was super thin and crunchy, just the way I like it. The stirred-fried Cashew Chicken was also delectable, and by adding some chili the dish really popped without blowing out my palate. As always, the table was nicely laid out and the food was presenting in an attractive way.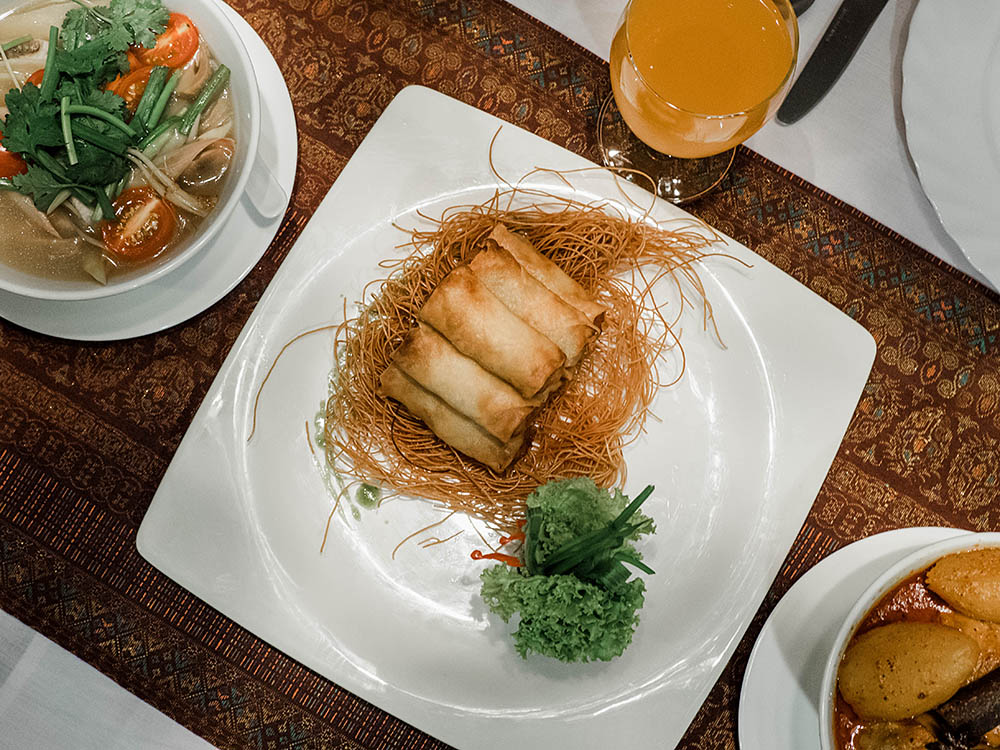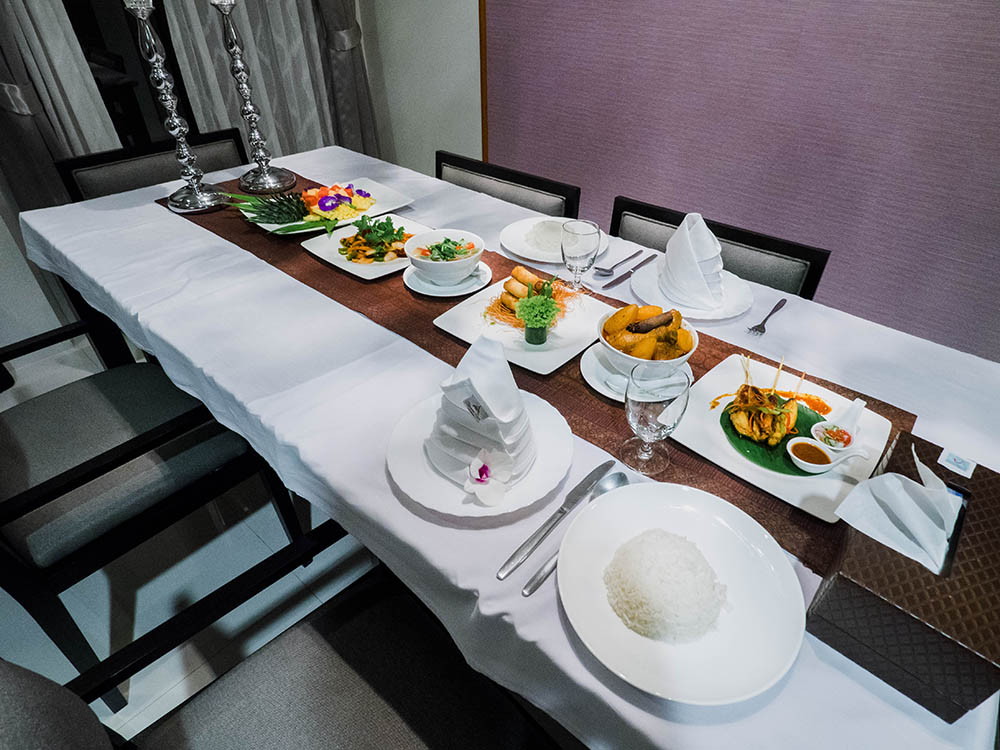 For our last night at Pimann Buri, the lovely Chef and kitchen staff organised a private pool-deck BBQ for us at the villa. There was one live cooking station where the Chef stood and grilled meat, complemented by a large BBQ-themed buffé table, set under the summer star-filled night sky. It was a very cozy dining experience like no other.
As an allergic, I am always a little anxious that restaurants and hotels will not be able to accommodate my allergy, but I feel that the awareness of food allergies has greatly improved and was happy to see that the staff were conscientious about my dietary restrictions and made some customization of their seafood BBQ-menu.
The menu included Asian fusion dishes as well as some well known western dishes and seafood options, such as grilled sea bass and corn on the cob. The formal presentation of the food was exquisite – for example, the fruit platter consisted of elegantly carved fruits, decorated with flowers, and each plate with food was neatly built with close attention to the details.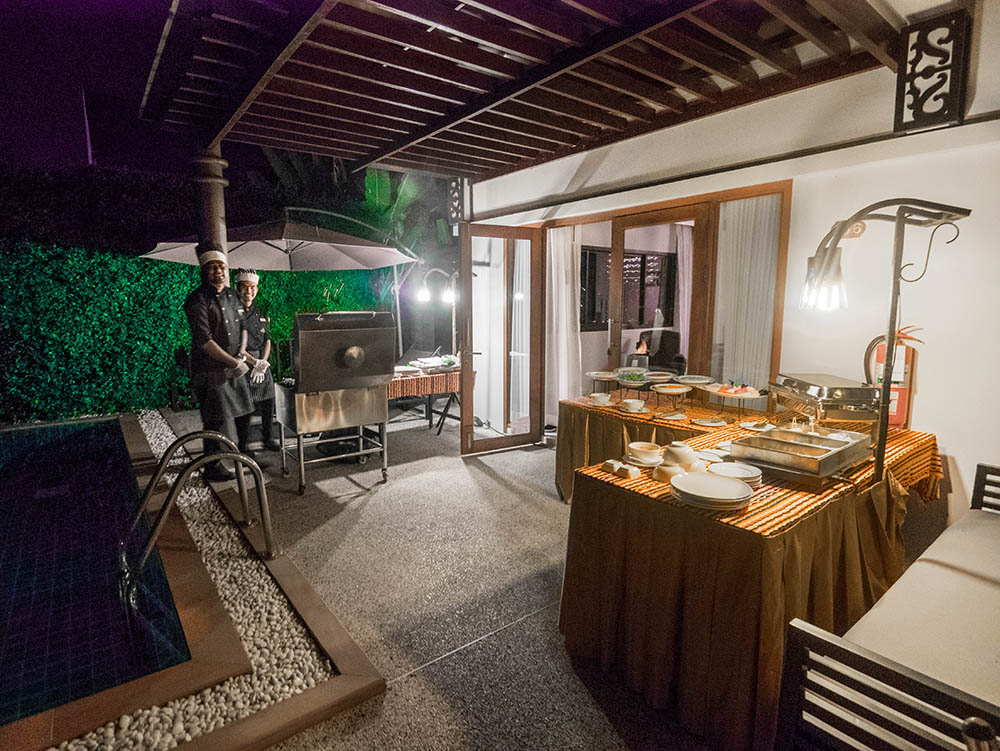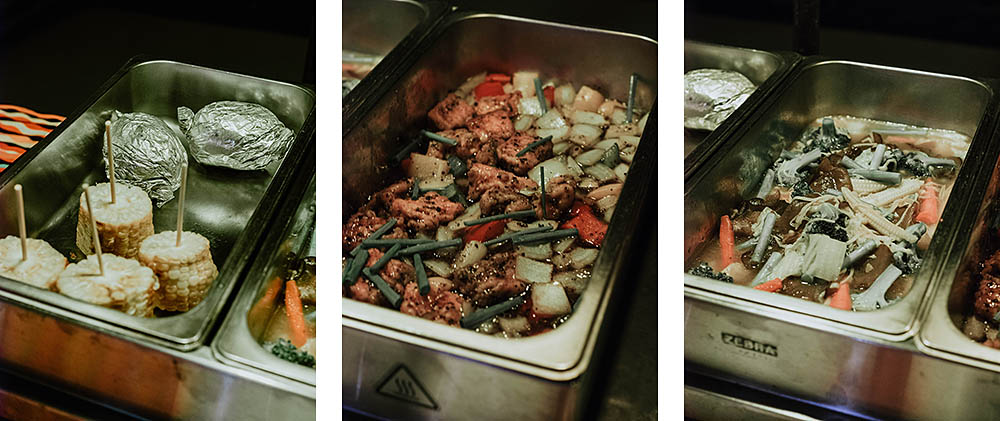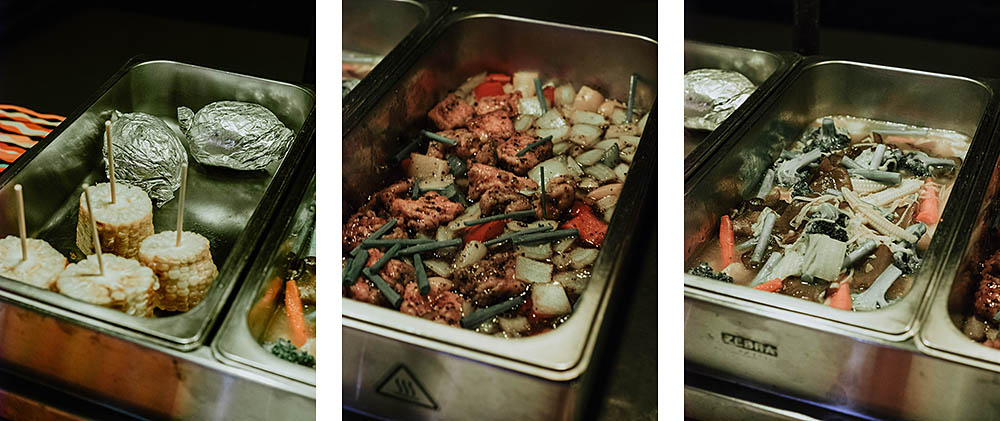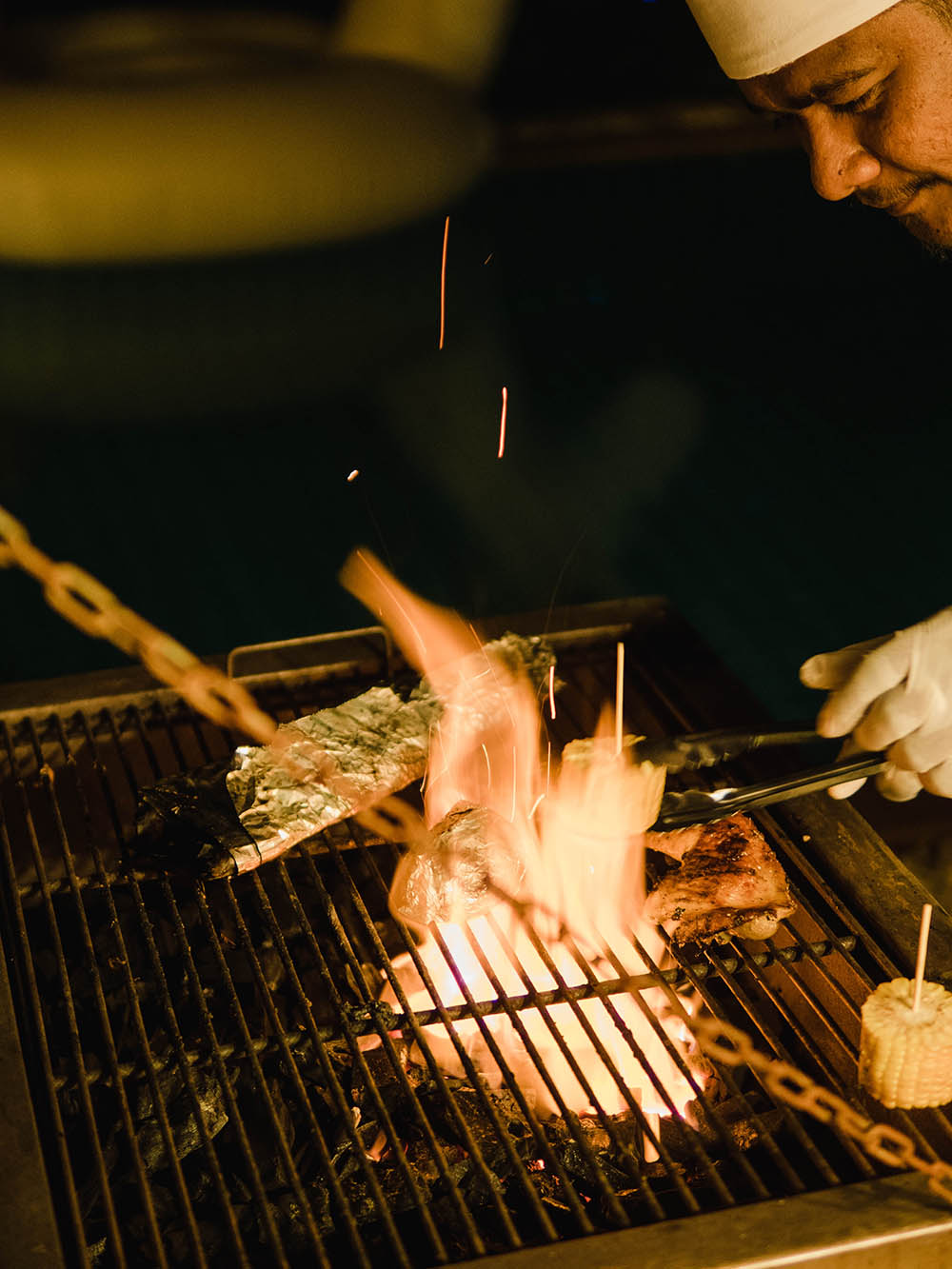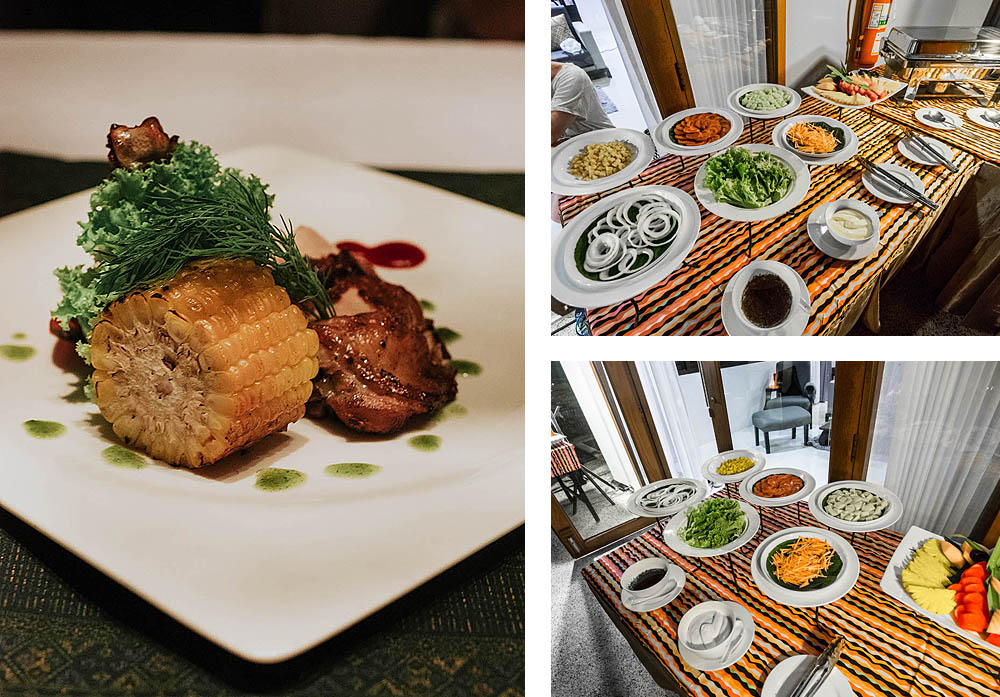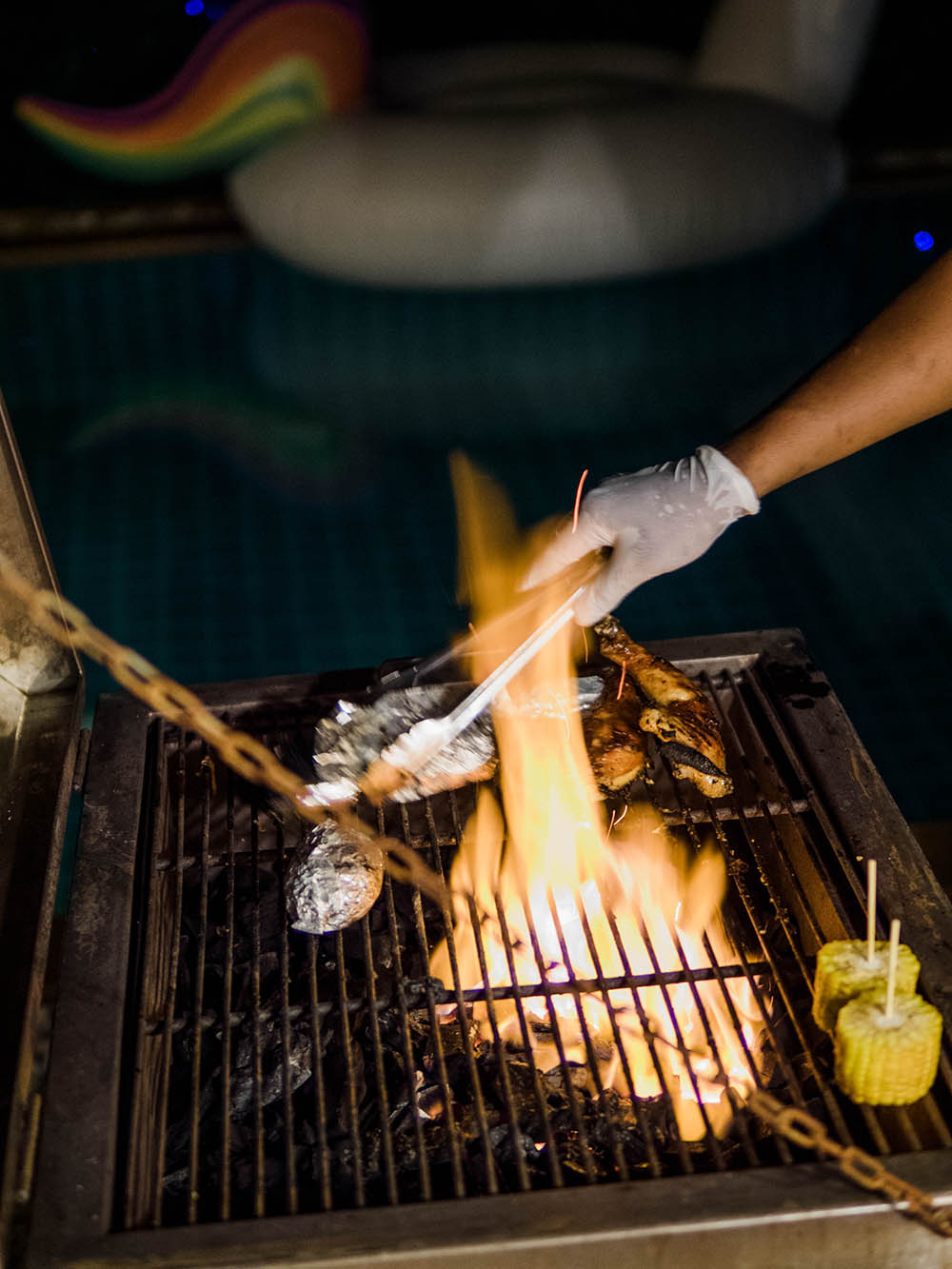 Recreational Activities
Krabi has everything you need. If you want to jungle trekking, Krabi offers that opportunity. If you want to relax by pristine beaches, Krabi has that for you too! Adventurous travellers can opt for exploring mangrove forests, go River Rafting in Songprak River or Hiking in Dragon Crest Mountain Trail. Whatever your preferences are, there is something for everyone. In fact, Pimann Buri offers the service "We Create Your Program", in which they can tailor tours & activities to suit your interests and itinerary. Choose between island hopping, cooking classes, elephant encounters, and sightseeing tours – either way, it is a fantastic way to discover stunning locations in Krabi.
If you prefer to explore the area at your own pace, the hotel has mountain bikes that you can borrow. I did this one evening and it turned out to be such an exciting way to see some nearby locations, as you can venture out of the touristy areas of Krabi and get a peek of the local life. The adrenaline really kicked in as I took that first pedal stroke, as I was swishing past lush green rainforests and panoramic mountain views. Having a mountain bike to explore with really added to my holiday, and left me with beautiful photos and memories to last a lifetime. I can't recommend this highly enough.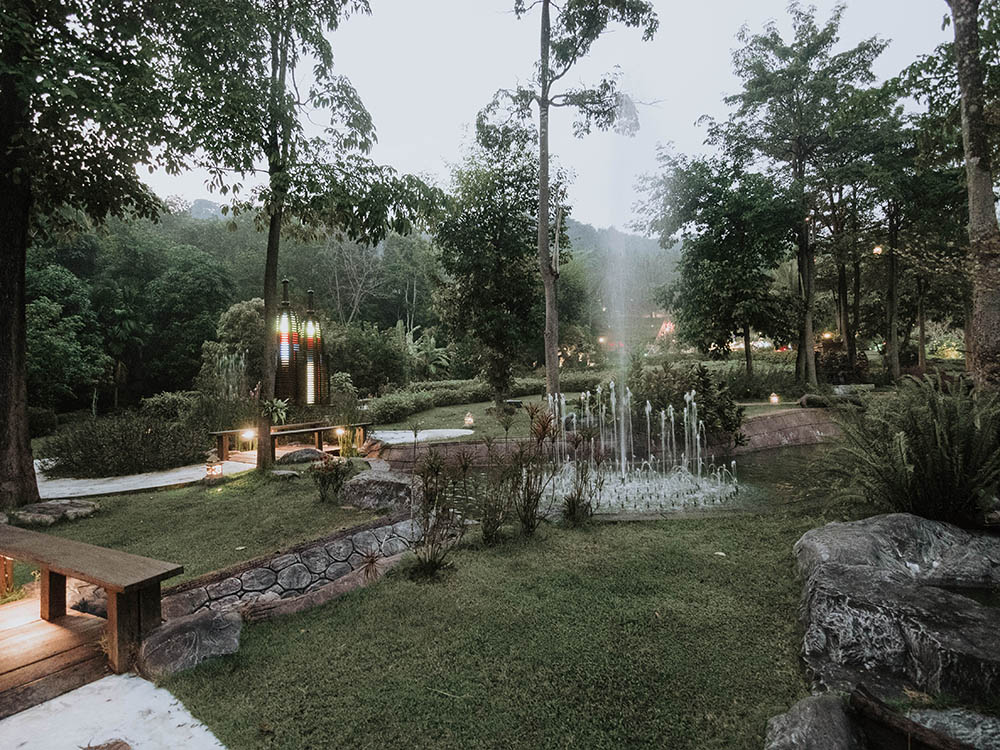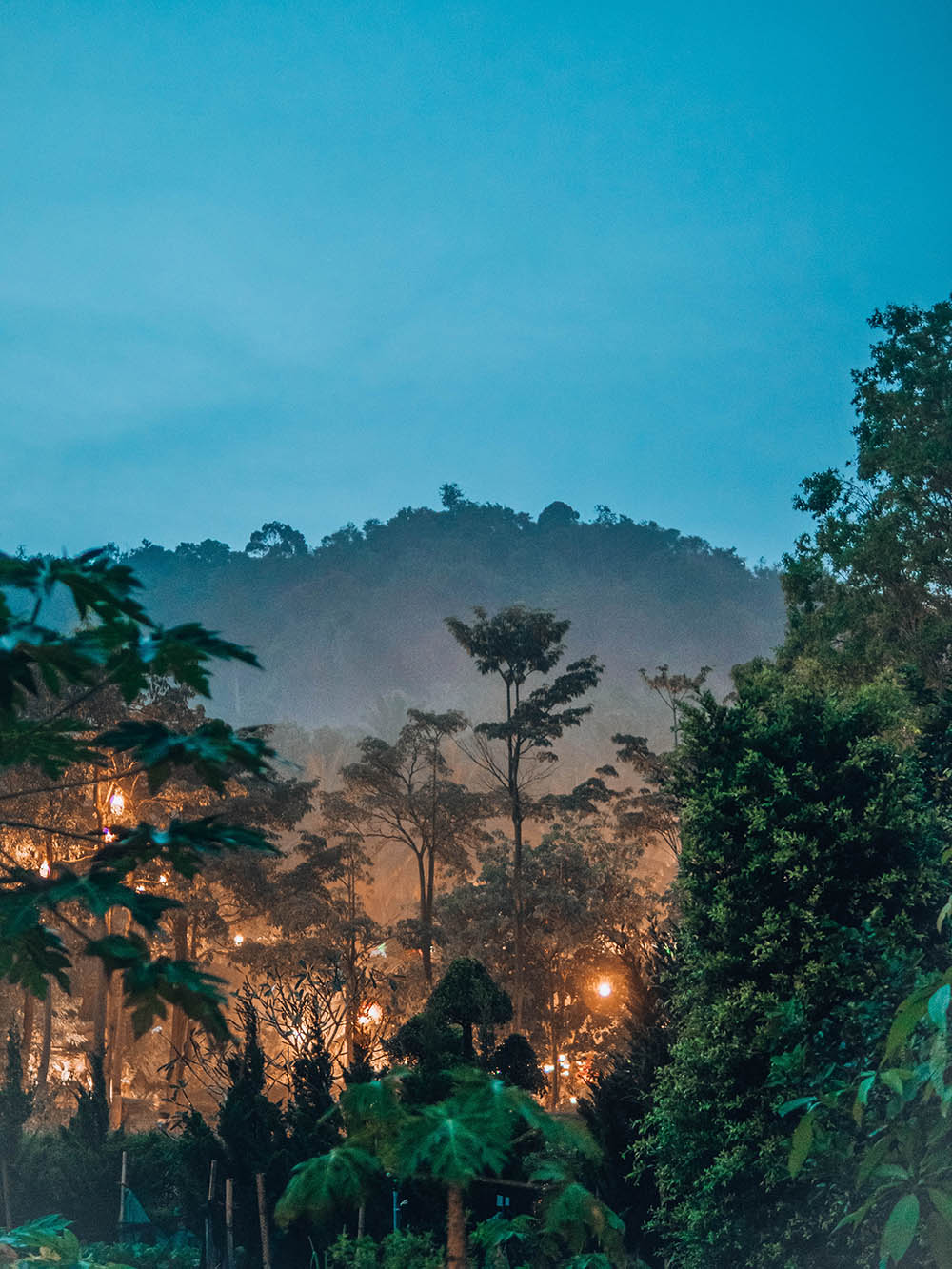 Final Thoughts
With a private villa like one at Pimann Buri, you get all the perks as you get with a hotel – and then some. There is no cut off time for breakfast, dinner and lunch, because you can order in-room dining whenever you fancy. You don't need to stress to get a spot by the pool where all sun loungers are covered with towels- because you have your own private pool.
Pimann Buri was my own private piece of luxury and turned out to be much more than a place to stay – it is a destination in itself. I sincerely wish I get an opportunity to one day return.