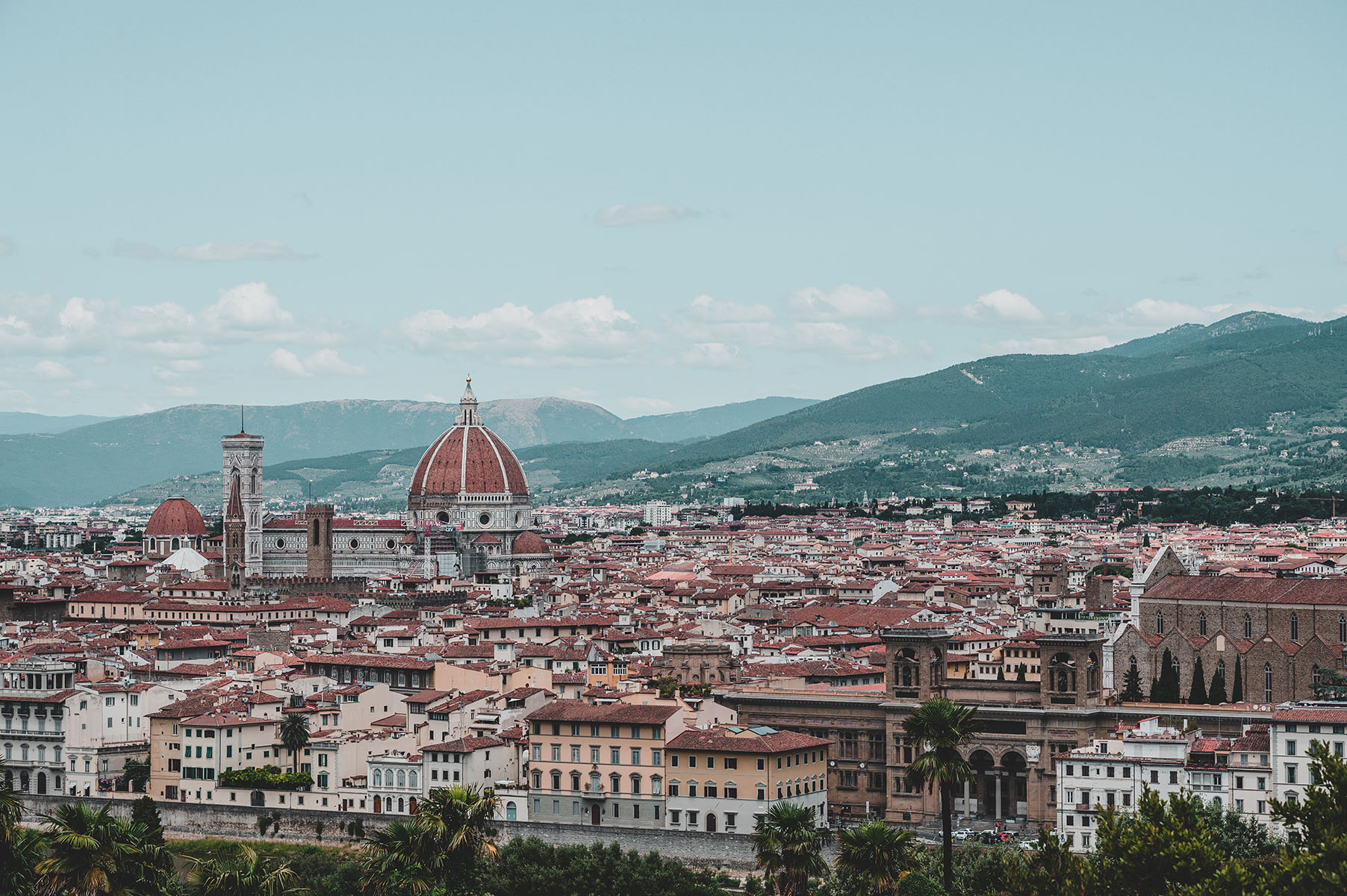 Florence In A Day
Although it is possible to spend a lifetime in Rome without getting bored, it is impossible to overlook the fact that the Tuscan pearl Florence – the birthplace of the Renaissance – is only a few hours away by train. Florence, best known for its history during the Middle Ages and the Renaissance, offers so much more than just art and culture. As a photographer, I was drawn to the little winding streets and back alleys, the exquisite architecture, and the abundance of impressive monuments.
Taking a day trip to Florence from Rome was much easier than I first thought, as the Italian railway system, which happens to be one of the most important parts of the infrastructure of Italy, is well-developed and well-functioning. To ensure that I would not miss any Florence attractions or sights, I chose to book a guided day trip via LivTours where train tickets, a guided tour through the city, and admission to a number of different museums are included in one and the same package.

The guided tour started at Roma Termini where we were met by a LivTour coordinator who handed over our tickets and guided us to the high-speed train. The coordinator was a local, and so he eagerly gave us recommendations on other, off the beaten track destinations in Italy that he thought we might be interested in visiting. We mainly received recommendations in a few secret gems in Lombardy, where he had previously worked as a ski instructor, and I actually ended up going to several of these places.

After having chit-chatted with the coordinator, who made sure we were well informed about our train journey, we boarded the train and took our assigned seats. The train journey from Rome to Florence was surprisingly pleasant; the seats on the train were spacious and comfortable, but above all, the views were absolutely scenic, and I managed to get some gorgeous snapshots of the Italian scenery as the train twisted along through new landscapes.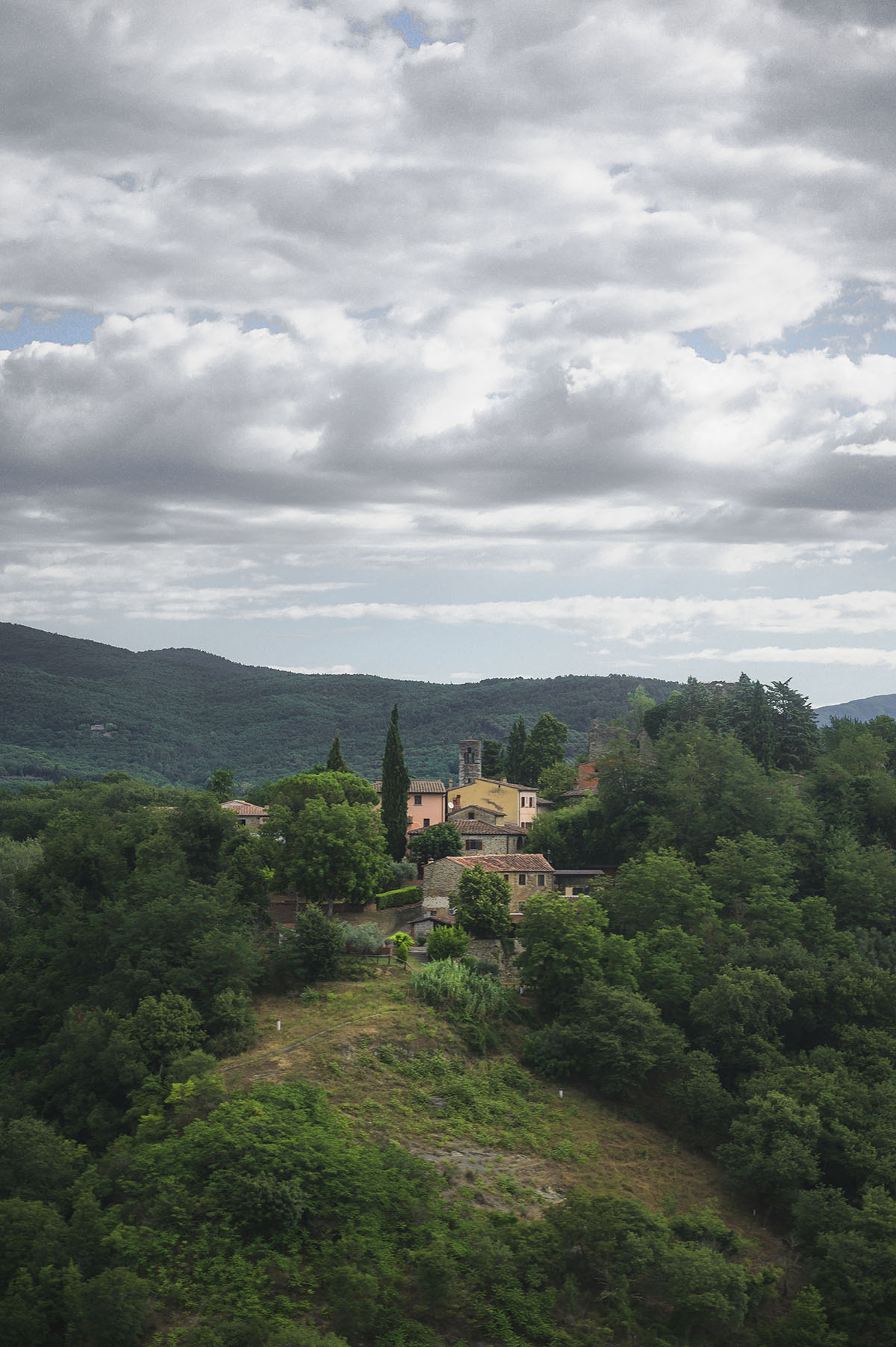 Once at Florence, the train came to a halt and pulled into my stop, the Santa Maria Novella Train Station. As I disembarked, I was greeted by my guide, who also was an expert on all things Florence. The guided tour started at the Santa Maria Novella Train Station, and we learned that it was inaugurated in 1935, which was designed by the renowned architect Giovanni Michelucci. We continued our tour by walking through the central parts of Florence, wandering around cobble stone winding streets and picturesque alleys.
During the tour, the guide eagerly told us about the history of the town, but also provided us information about her personal experiences, which made the experience feel more authentic. The city walk also included odd but intriguing stories about what once took place in Florence, about Italian culture, their customs and norms.

What struck me is how Florence is a city shock-full of beautiful Renaissance churches, magnificent cathedrals, and cobbled streets that are best explored on foot. You can easily spend many days in the city without getting bored. Without a doubt, Florence offers something for everyone, regardless of budget, interests, or age. As a photo enthusiast, this appealed to me immensely.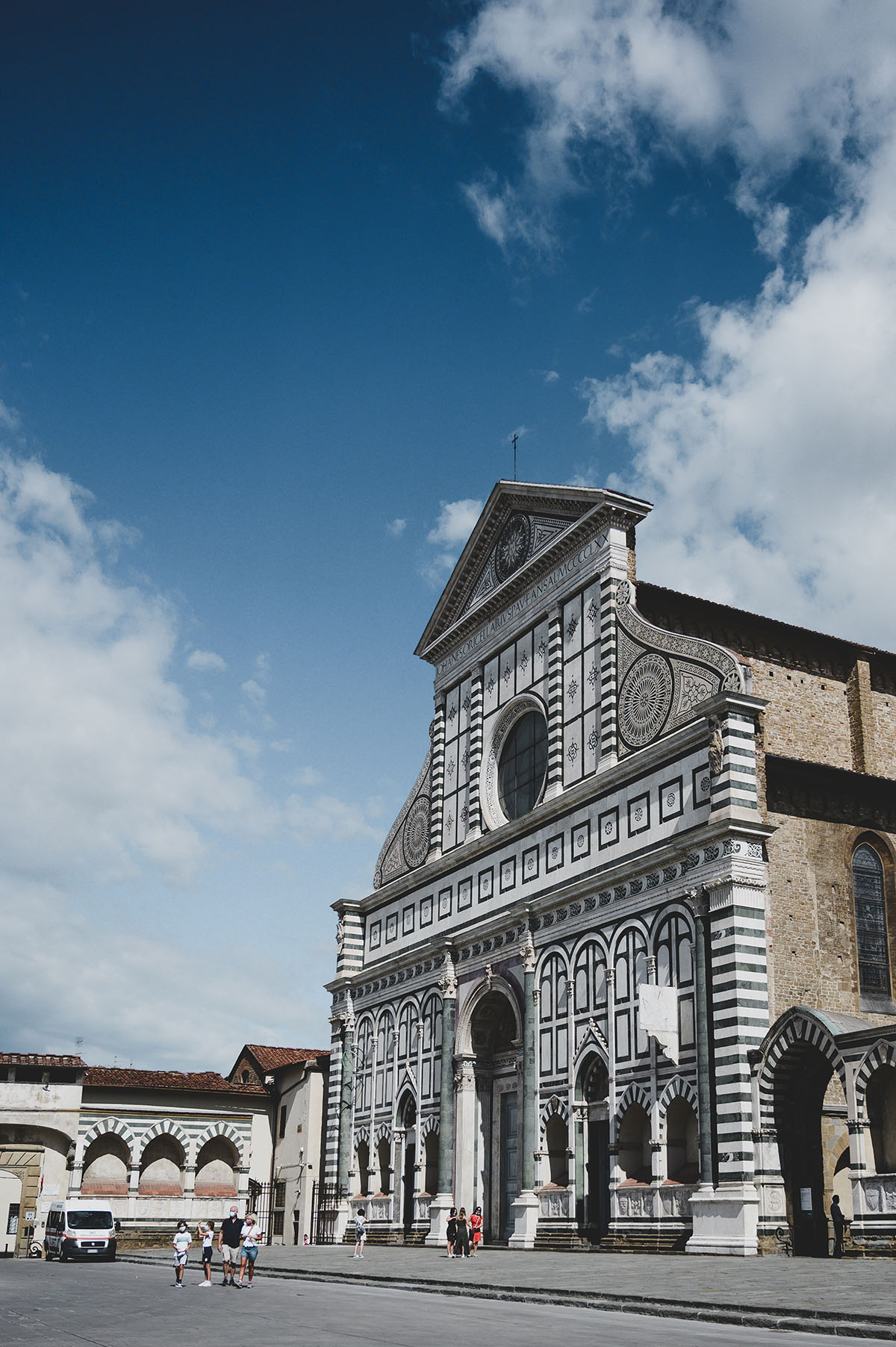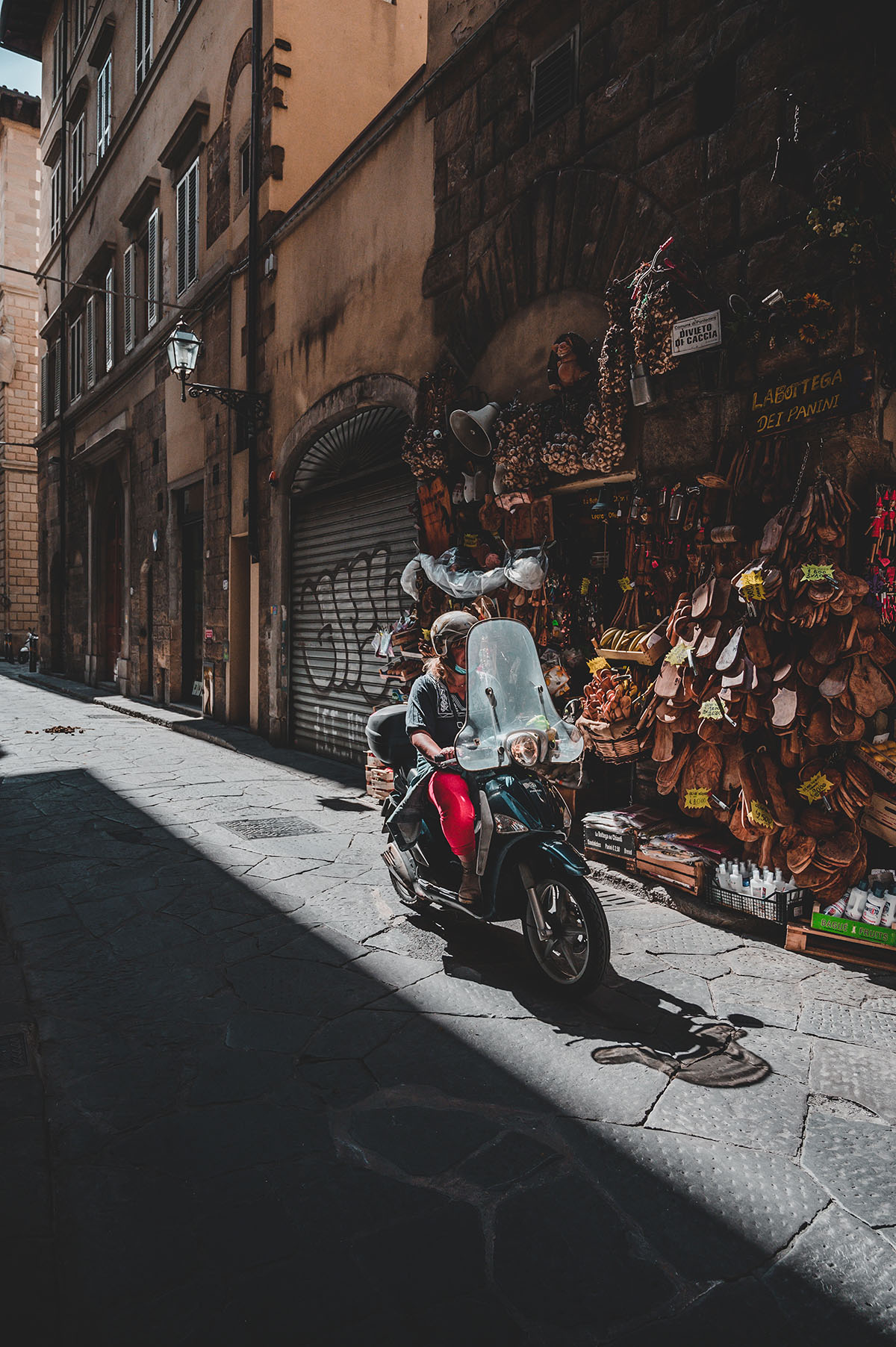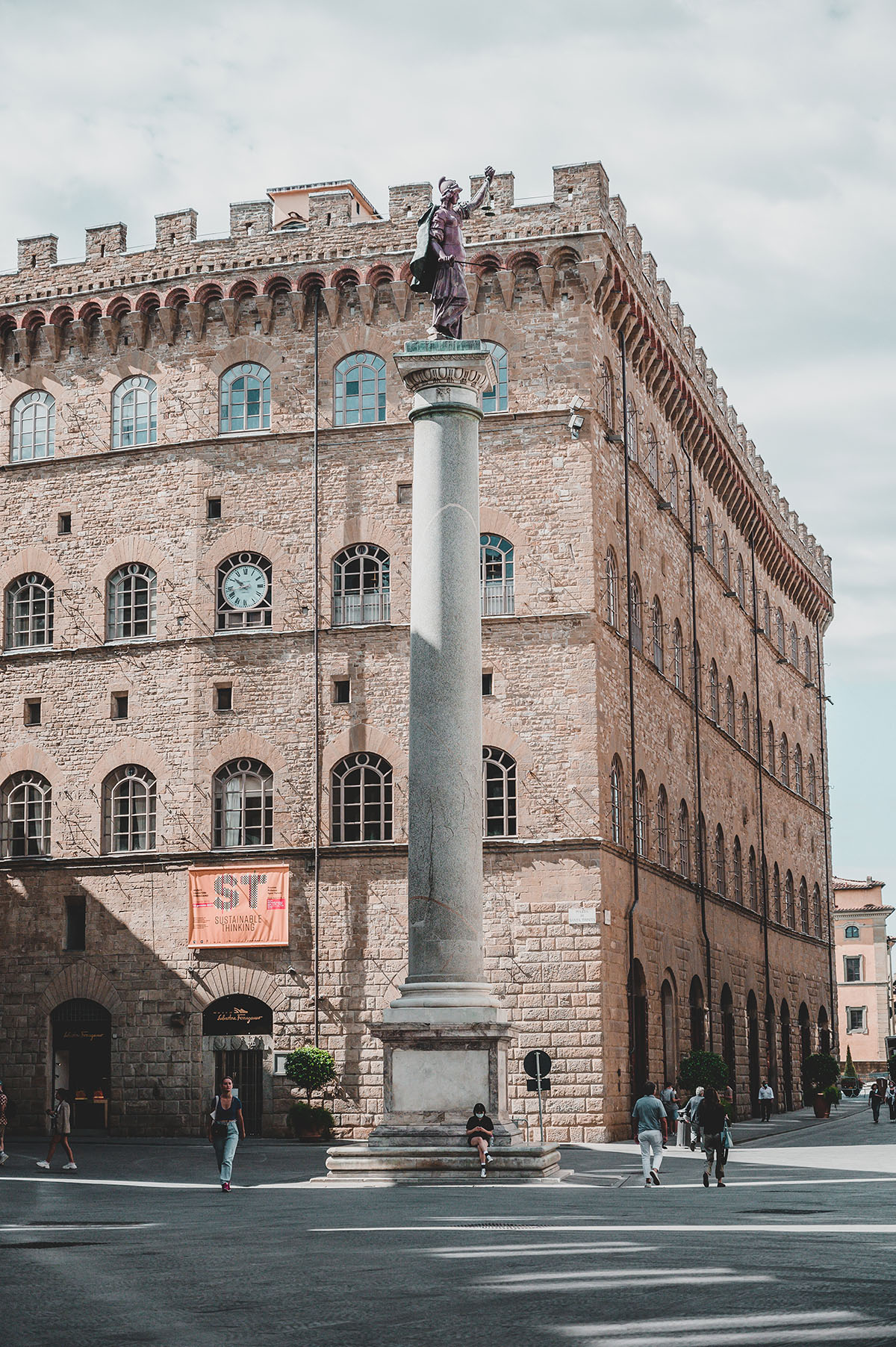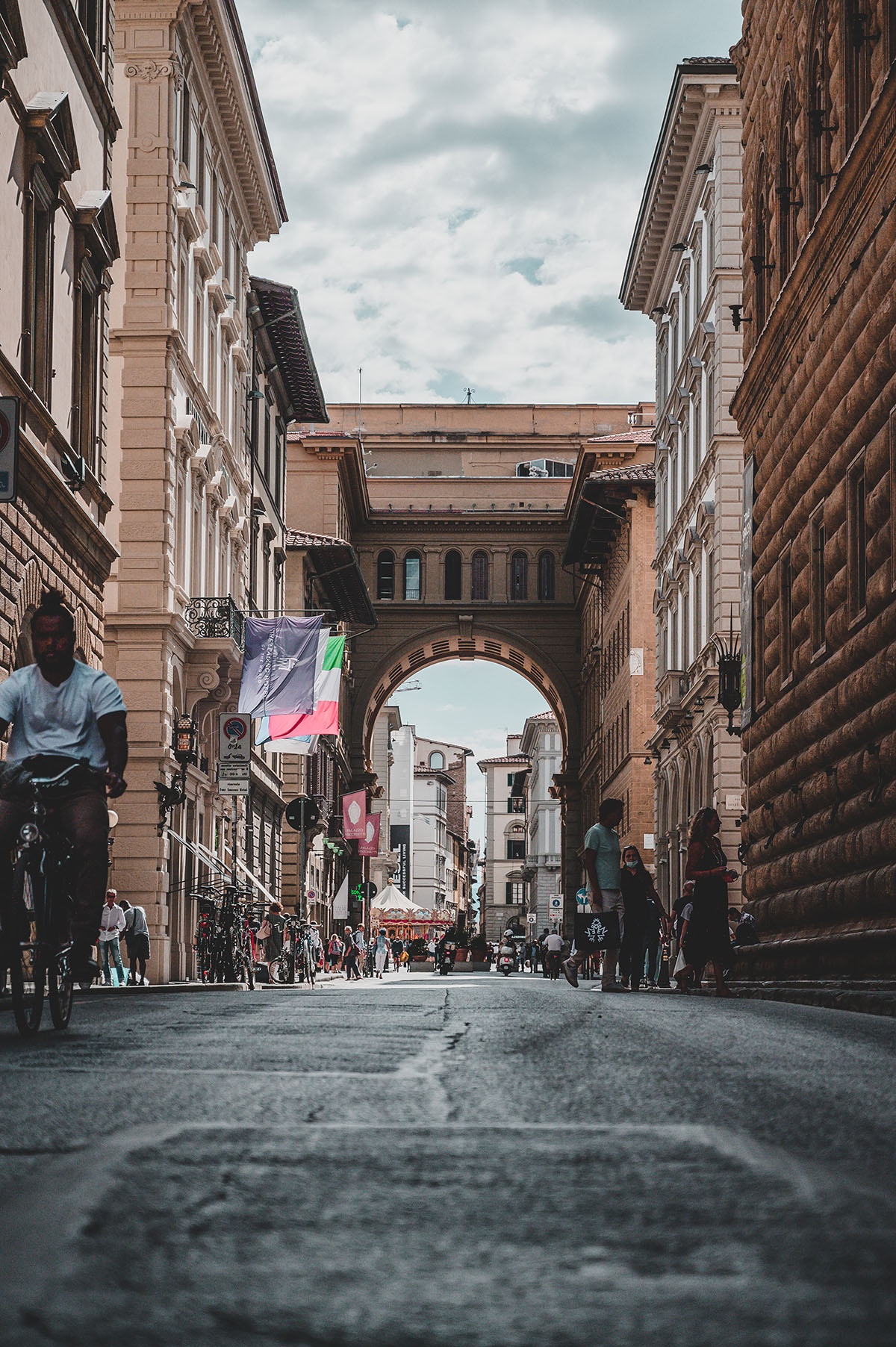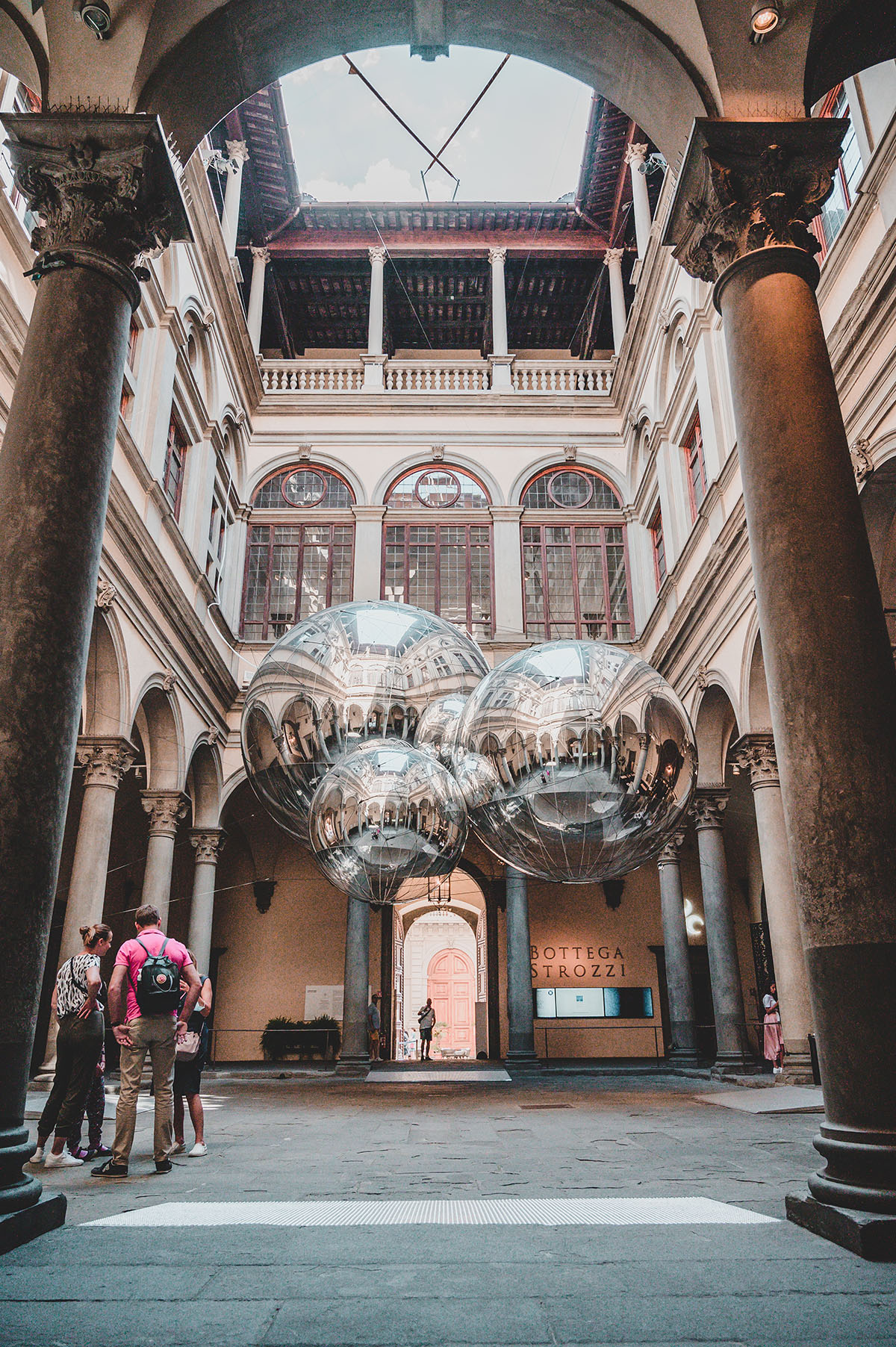 The guided tour also included a visit to the cultural treasure Gallerie degli Uffizi, one of the world's oldest art galleries, featuring artworks by Michelangelo and Botticelli, among others. Personally, my favourite part of the itinerary was the stop at Ponte Vecchio, a charming bridge that also happens to be one of the city's most beloved landmarks. The bridge, which is Europe's oldest closed-spandrel segmental arch bridge, has a history that dates back to the times of the Romans. It was built in 996, and unlike many other bridges in Florence, the Ponte Vecchio was never destroyed during World War II. It, however, was severely damaged by the great flood of 1966.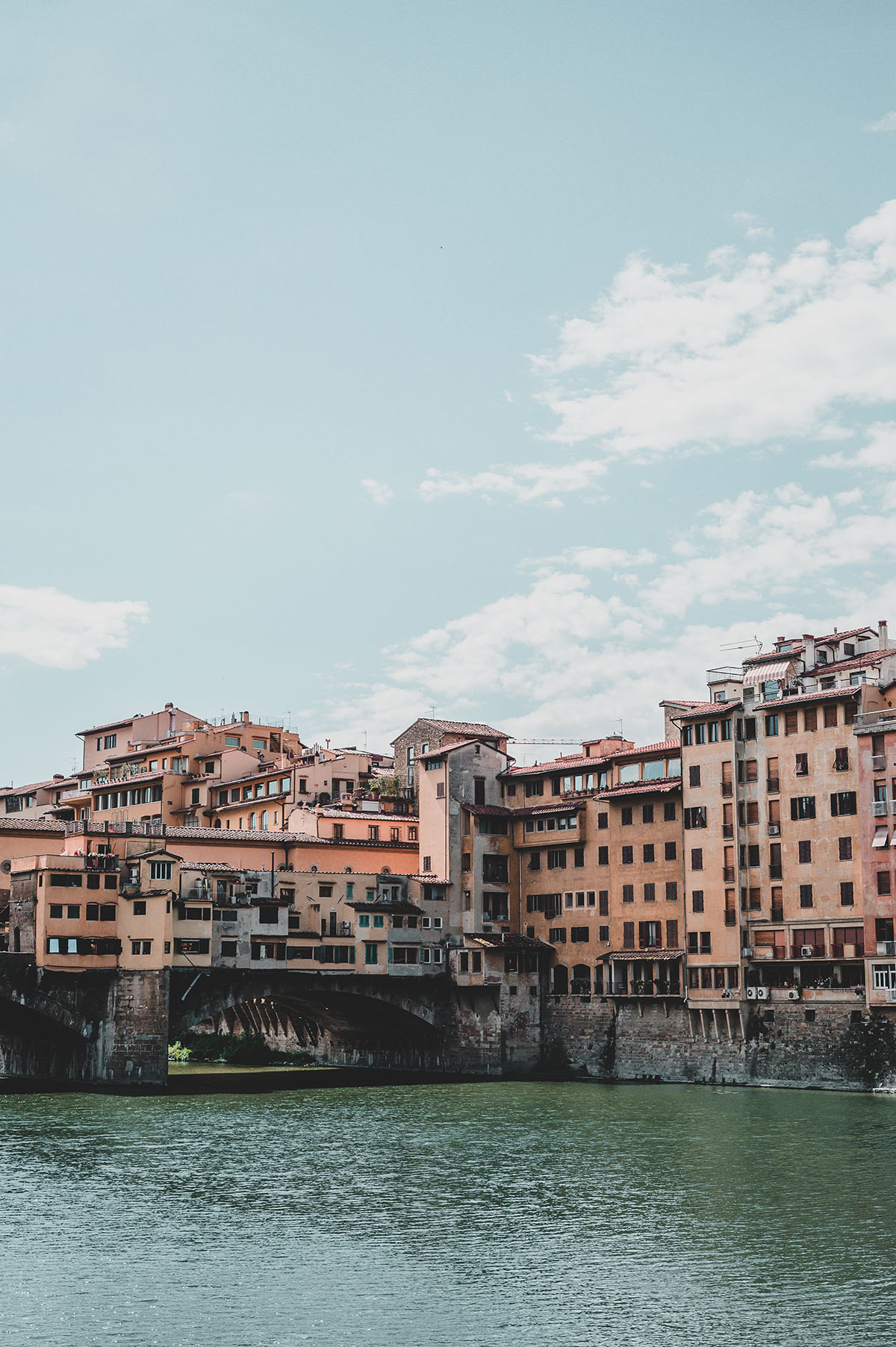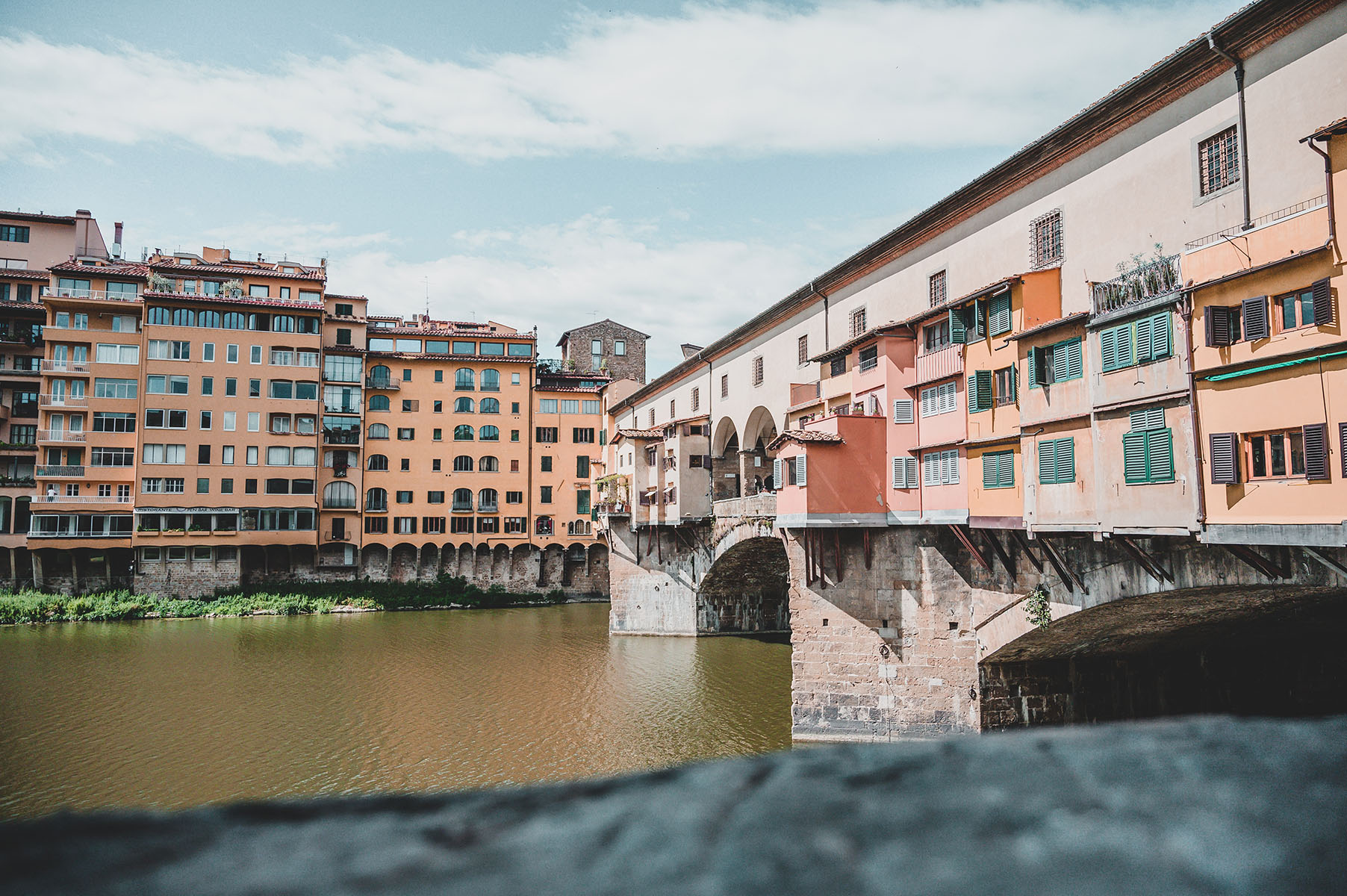 Another stop I enjoyed very much was Piazzale Michelangiolo. This location is coincidentally not part of the guided tour, but since we were a small group, we were able to custom tailor the itinerary to our liking, and so chose to take a leisurely stroll up to the famous stairs, Rampe del Poggi, to reach the Piazzale Michelangiolo. Once we arrived, we were astonished by the panoramic views of Florence. From the Piazzale Michelangiolo, you can see the lavish Santa Maria Del Fiore, but also other Florence icons such as Ponte Vecchio, Palazzo Vecchio, and Santa Croce.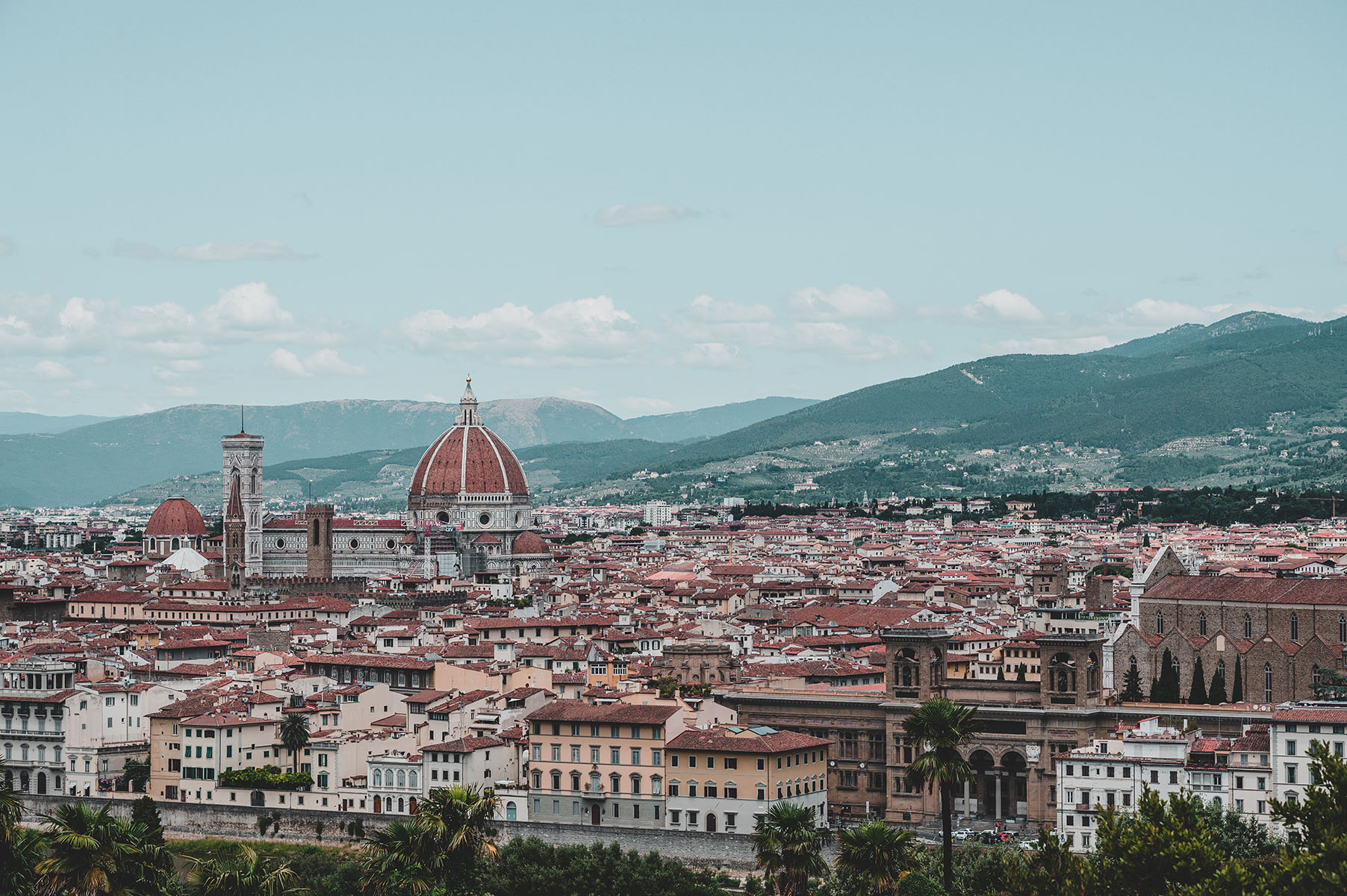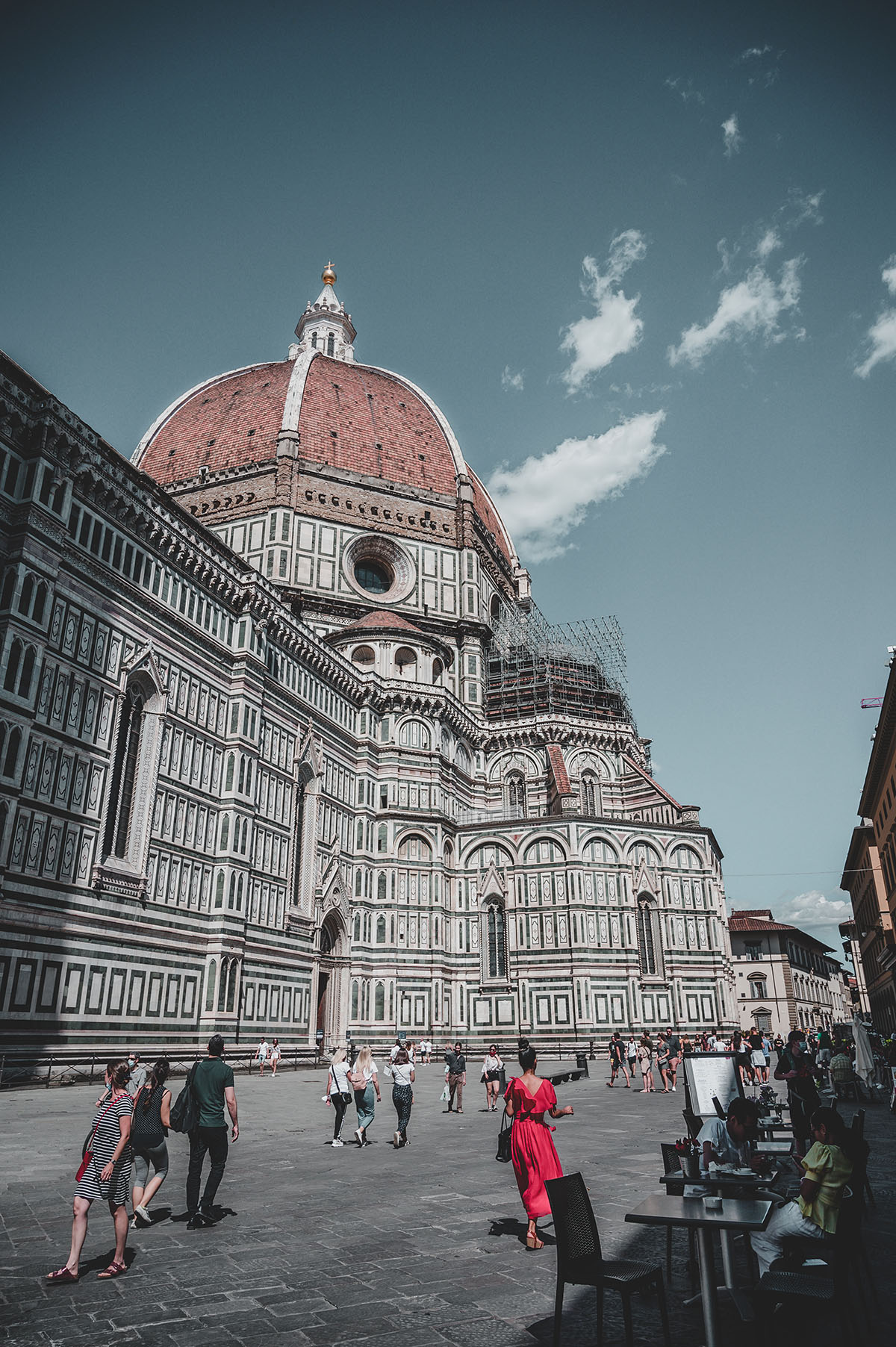 To summarise my brief visit in Florence, the experience with LivTours was refreshing. This is a family-run travel company that focuses on guided tours with small groups of up to 6 people, as well as private tours. Since private and small groups are more flexible, it makes it easier to tailor the tours to one's own interests. The guides are all local, and have a lot of insight in the city but also personal stories to tell that makes the experience come alive. For people who are travelling on a tight schedule, such as myself, tours such as these are a good way to see all the major attractions in a short amount of time, but since guides are local, they are also able to show you hidden gems and take you off the beaten path to lesser known spots in the city. Lastly, what I was particularly keen on is that walking tours are a a truly sustainable way of exploring. The tours with LivTours are offered in beloved Italian cities such as Rome, Venice, Florence, Pompeii, but also in other popular European destinations, including Paris, Barcelona and London.

Recommendations For Walking Tours:

Wear comfortable shoes for walking tours. Walking tours will have you standing on your feet and walking around for several hours, something I personally should have thought of when I happened to wear my loafers, which turned out to be anything but comfortable.
Use sun protection factor. You would be surprised how strong the sun in Italy is during the summer. It is not always possible to seek shelter in the shade during a walking tour, so make sure to wear protective clothing or SPF.
Make sure that the batteries for the camera / mobile are charged, and preferably, bring an extra pair, since Florence is such a photogenic place.
Bring a large bottle of water, it is easy to get dehydrated when you stay active for hours and the sun is glaring.