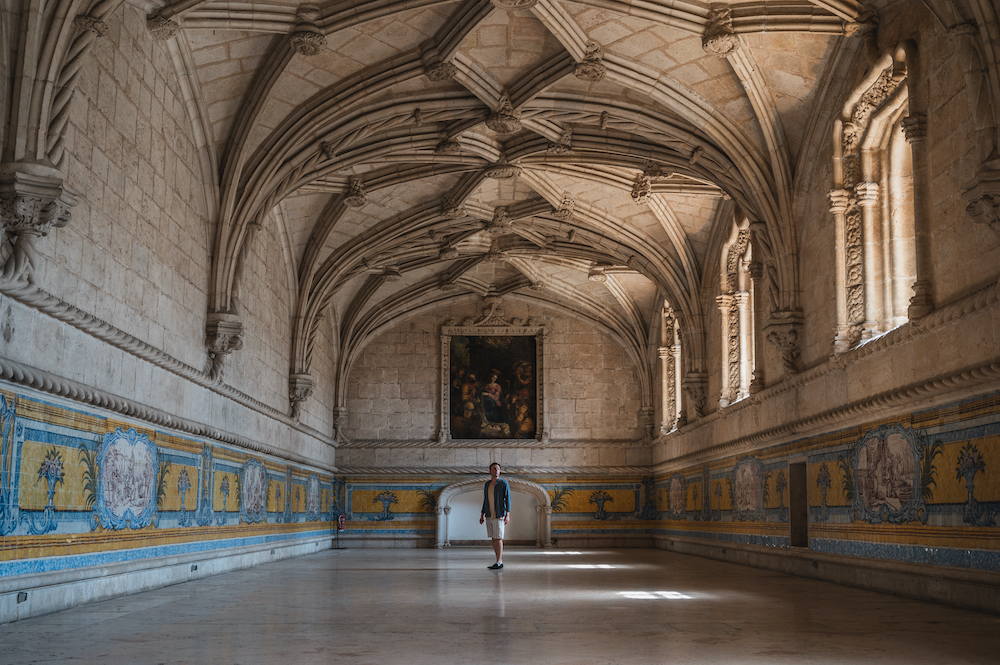 My Weekend in Lisbon, Portugal
Lisbon is a charming city. It is the home of colourful houses, cobbled streets, ancient buildings, and medieval churches. I recently had the opportunity to explore Portugal's charming capital and in this article, I will share with you what lies beneath the surface of this old town. 
My first stop in Lisbon was Belém Tower. This majestic tower, an iconic symbol of the capital city,  stands tall on the waterfront near the River Tagus. The tower, inaugurated in 1521, was initially used as a lighthouse, and later became a military fortification. During the Liberal Wars of the 19th century, the fort was turned into a political prison. An 1755 earthquake shifted the river's course, and the location of Belem Tower was also changed. In 1983, the Belém Tower was granted World Heritage status by UNESCO. Belem Tower houses an impressive artillery, with 17 cannons placed throughout the building.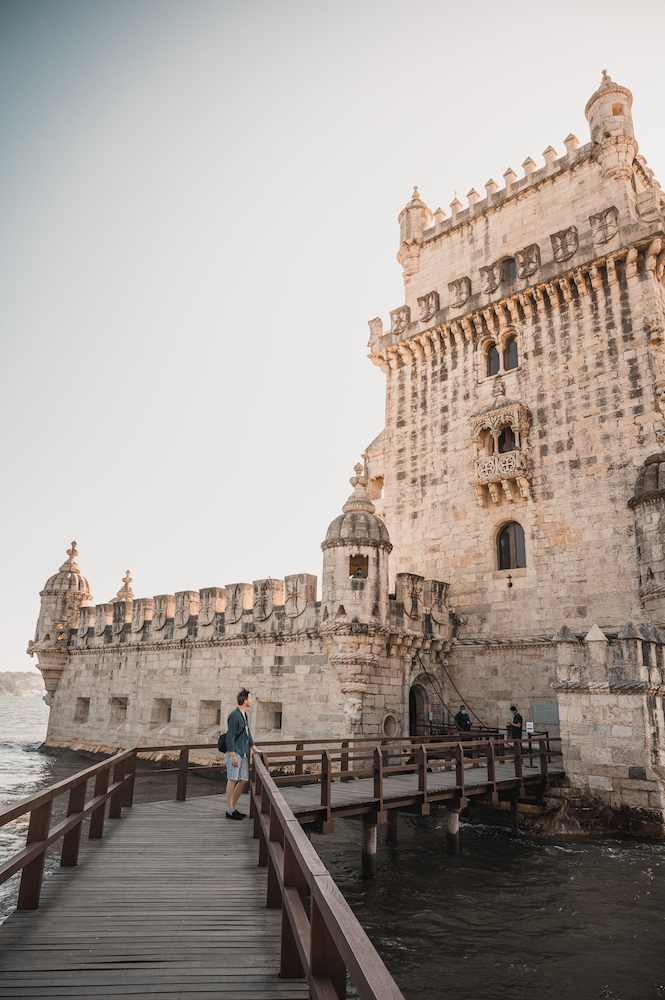 Ponte 25 de Abril
Ponte 25 de Abril formerly named Ponte Salazar, is an impressive suspension bridge that connects Lisbon with the ALmada district. This Golden Gate lookalike was constructed in 1966, and built by the same company (American Bridge Company) that built the San Francisco-Oakland Bay Bridge. It happens to be the 20th largest suspension bridge in the world. A popular tourist attraction, mainly due to its similarity with the Golden Gate, this Lisbon landmark can be spotted from many places in Lisbon, including the Belem Tower. I am glad I made the trip out to see this bridge, as it was well worth a visit.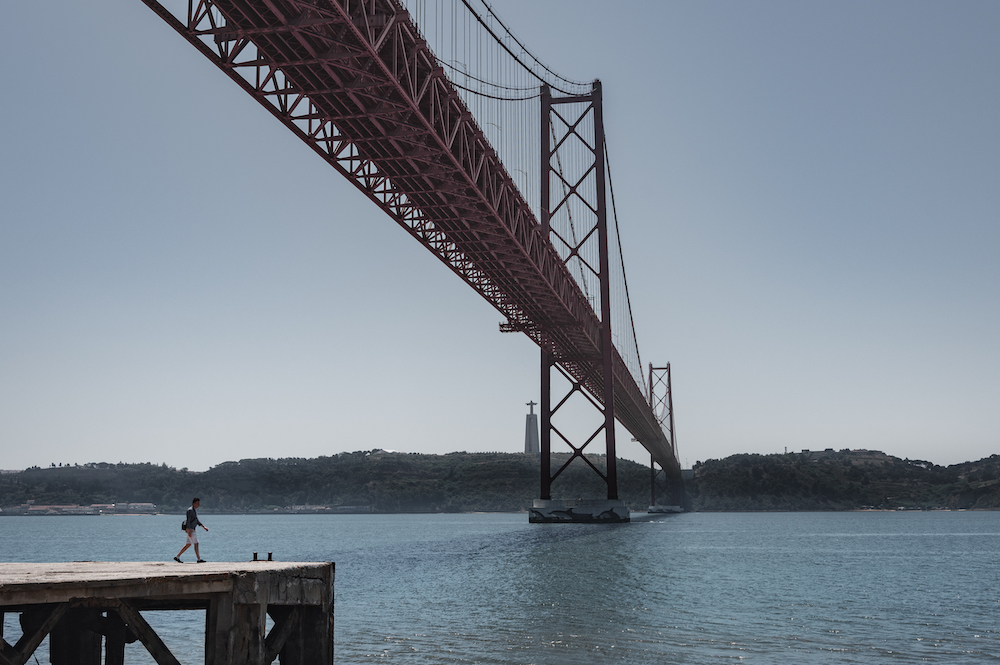 Jerónimos Monastery
Jerónimos Monastery was probably the highlight of my visit to Lisbon. Just as Belem Tower, this grand monastery, built in 1501, is located in Belem. The Jeronimos Monastery is characterised by its beautiful Manueline architectural design, with influences from Gothic, Moorish, and early Renaissance styles. As I wandered through groin vaults with wide arches, I felt I was wandering through Hogwarts School. This architectural wonder has a rich history; in 1496, King Manuel I was granted permission from the pope to construct a monastery to commemorate the naval voyage of Vasco da Gama to India. The construction was funded by the treasures from explorations in Asia, Africa, and South America. Just as the 1755 earthquake had an effect on Belem Tower, it also had an effect on the Jeronimos Monastery, damaging the structure. In 1983, it was granted a World Heritage status by UNESCO.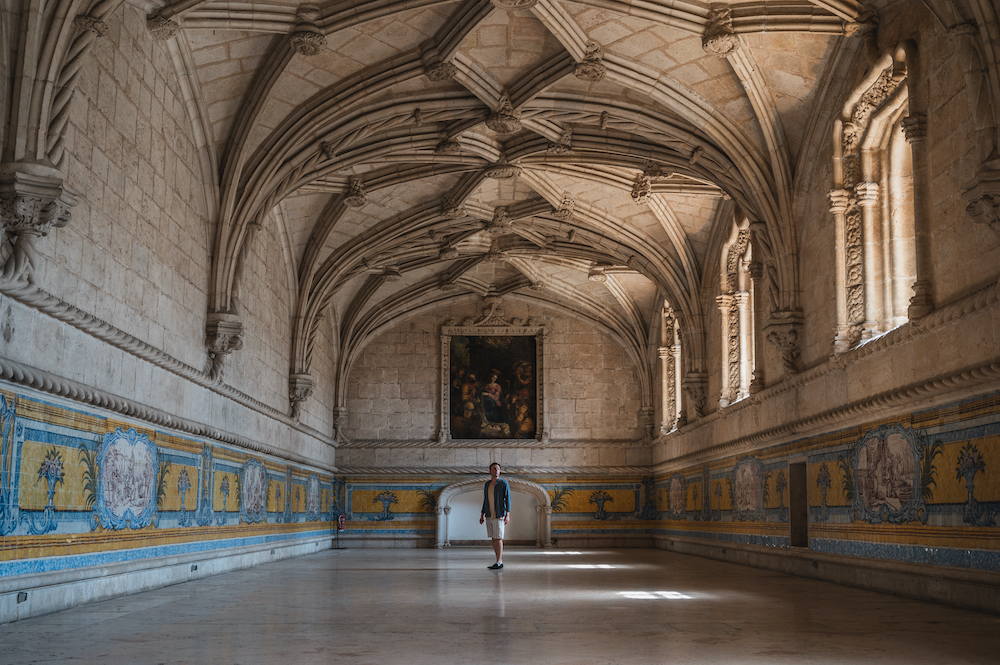 City Viewpoints
Lisbon offers a plethora of viewpoints from which you can take in a stunning panoramic view of the city. Miradouro da Senhora do Monte, Miradouro de Santa Luzia, and Miradouro da Graça are just three of the many viewpoints easily reachable by foot or public transport. All three of these spots are rather popular among tourists and locals alike, and it is easy to understand why. You would do best by visiting it late afternoon or during sunset, and enjoy the postcard panoramic views of Lisbon. Miradouro de Santa Luzia is en route the iconic yellow Tram 28, and also features a beautifully manicured garden, beautiful blue tiles, and quirky murals. Nearby are also restaurants catering to all types of price ranges and palates.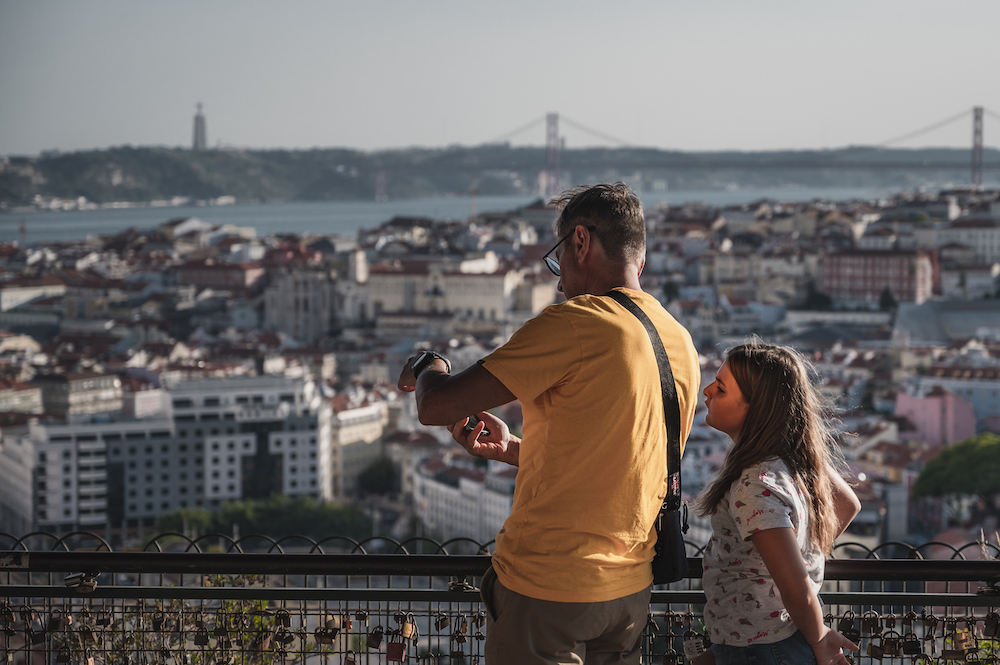 Accommodation in Lisbon
During my recent stay in Lisbon, I chose to spend two nights at the Hotel Marquês de Pombal, which turned out to be a wonderful experience. The location of the hotel is really good, just a stone's throw from the Marquês de Pombal metro station, which makes this an excellent hotel if, like me, you only have a few days to explore all Lisbon has to offer.
The hotel itself is equipped with all the amenities you could possibly need to have a comfortable stay. The rooms are soundproofed, equipped with AC and have a desk where you can get easier work done. The rooms were also carefully cleaned and there were several stickers that indicated that the room had also been disinfected for Covid-19, something that I personally appreciate very much given the current pandemic.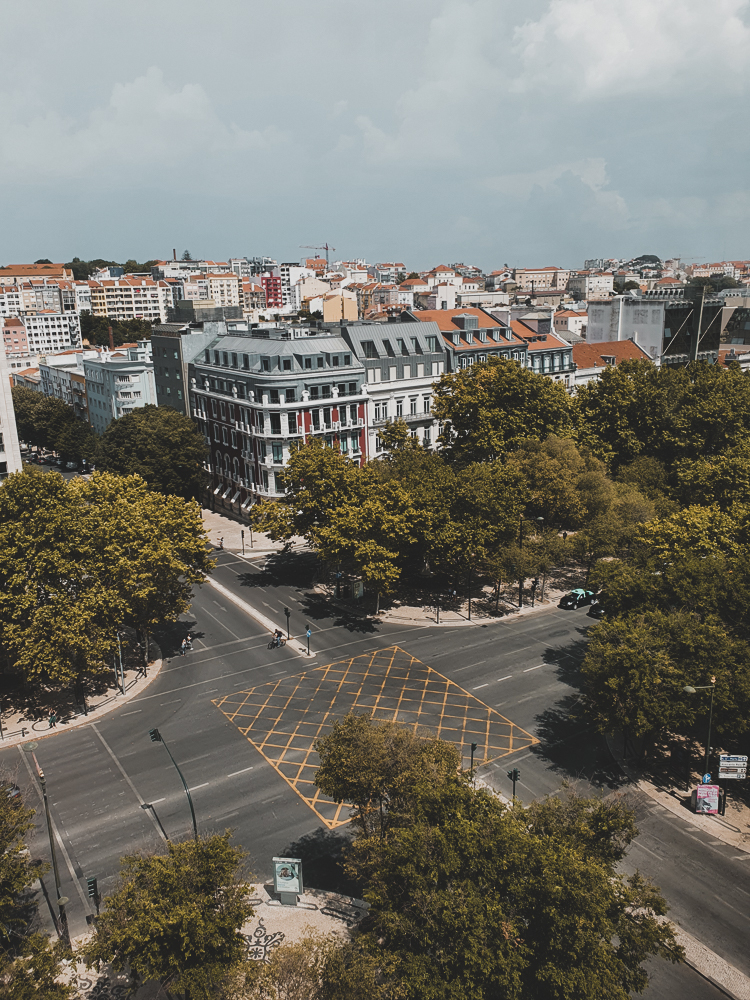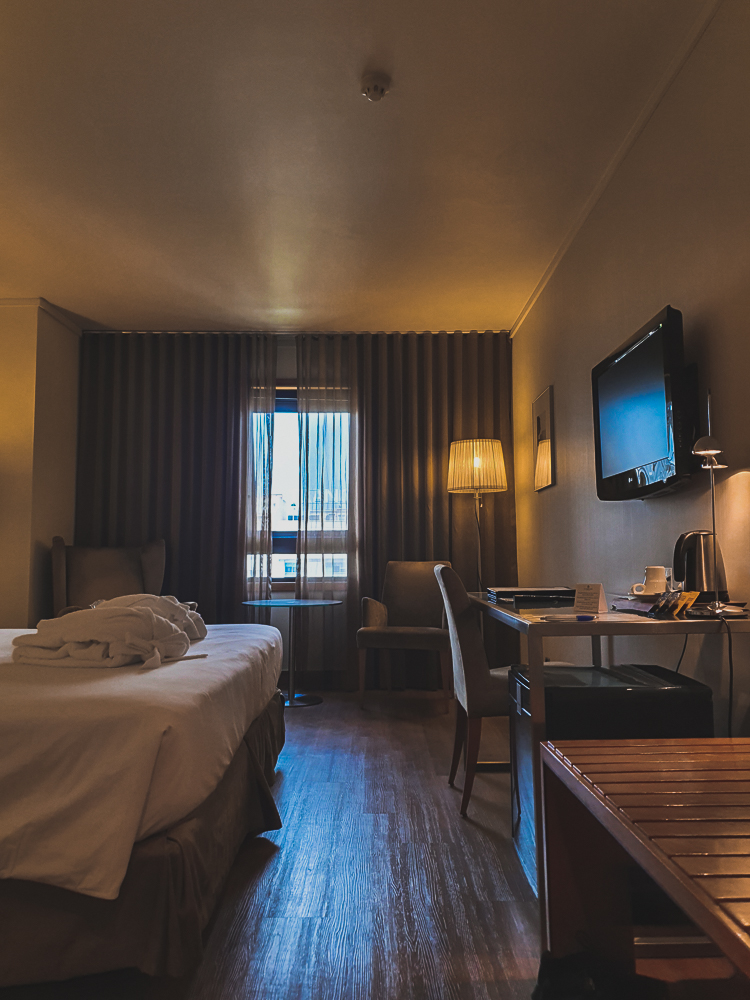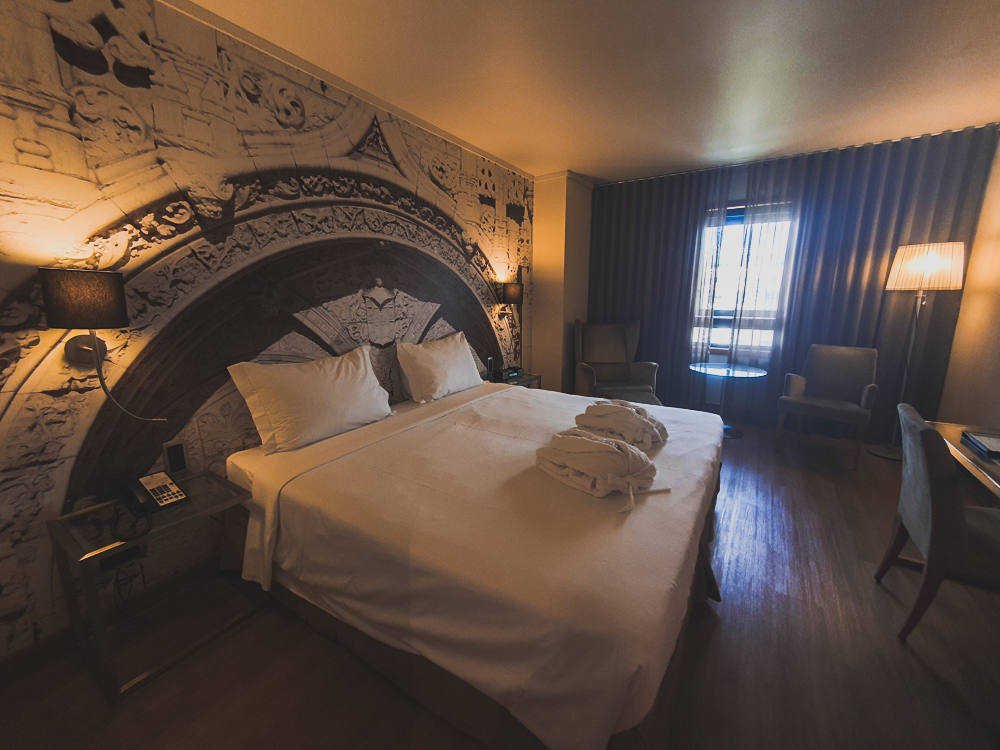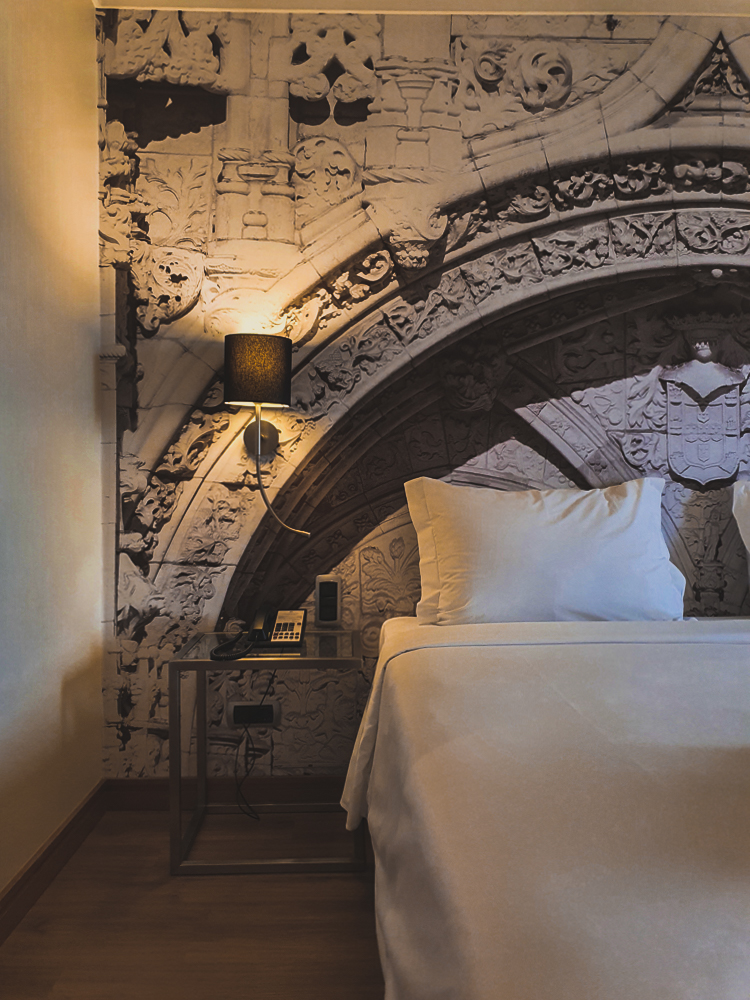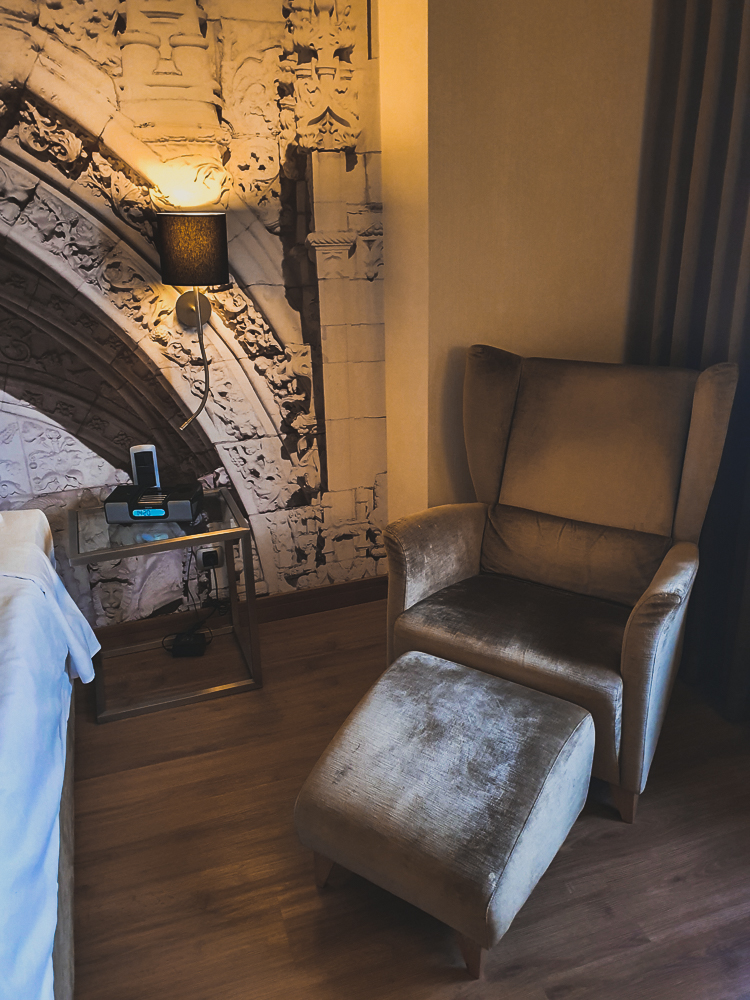 The staff spoke excellent English and were very keen to provide good service. They helped me explain how I could get to different sights in the simplest possible way with the help of public transport, helped me book a taxi to the airport as I had an early flight from Lisbon and were more than happy to share personal tips and experience, which is something I personally appreciate very much. Good service comes from someone who genuinely wants to help someone else, which is also the impression I got from the staff at Hotel Marquês de Pombal.
During my two nights in Lisbon, I chose to have dinner at the hotel during the day and it is not a decision I regret. The food was tasty and well cooked, the portions were very large and the restaurant was stylishly decorated. Given the prevailing Covid situation, it is also important to mention that the restaurant was never overcrowded with guests and that the tables in the restaurant were carefully placed in order to maintain social distance. I really got the impression that Hotel Marquês de Pombal takes the pandemic seriously and prioritizes the safety of guests over earning an extra euro by taking in an additional guest.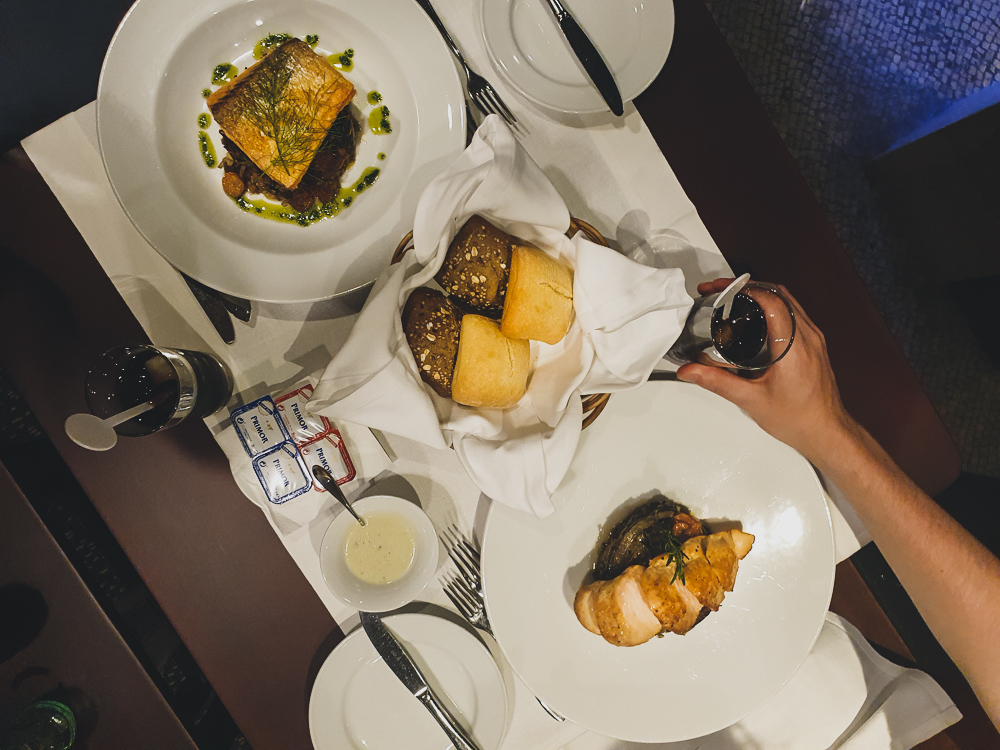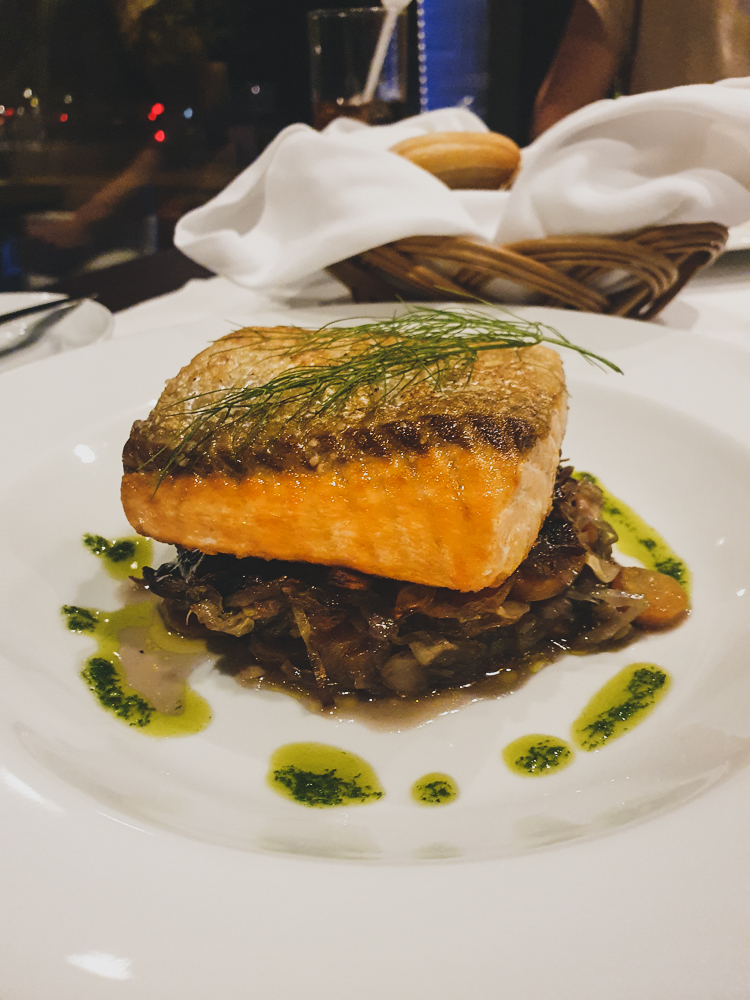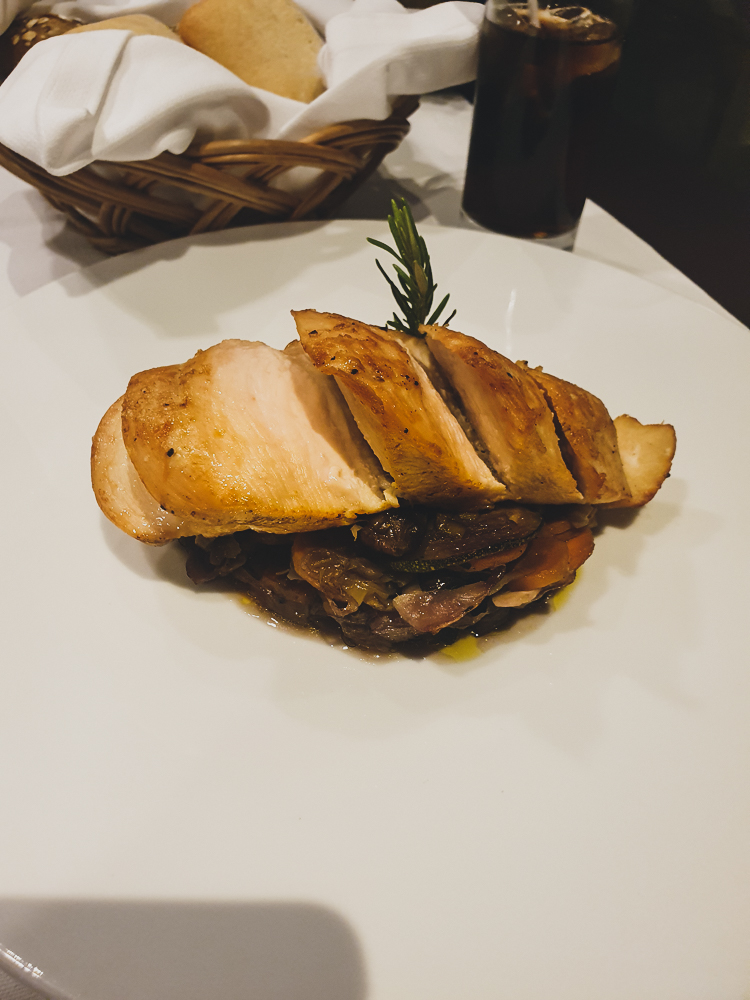 To sum up, my experience of Hotel Marquês de Pombal was very good. The location of the hotel is excellent, the staff are wonderfully nice and helpful and the food was very good. Overall, it is a very good hotel if, like me, you only have a few days in Lisbon and want to be able to explore what the city has to offer in a simple and flexible way.
Tips for visiting Lisbon
I used the Lisbon Card throughout my explorations in the city. This card granted me admission to museums and attractions, such as Belem Tower and the Jeronimos Monastery. It also granted me access to public transport. Public transport in Lisbon is an adventure in itself, with picturesque yellow trams that have been recognised symbol of Lisbon and are popular among tourists. The Lisbon Card also includes transport to the nearby cities Cascais and Sintra, where there is a beautiful yellow castle.
Lisbon Fact Sheets
| | |
| --- | --- |
| Stay | 4 days or more |
| Best time to visit | July and August is very hot and humid. May, June, September, and October is milder, yet temperate. |
| Hotel Promotions | Currently, Hotel Marques de Pombal has a promotion called "Clean, Safe, and Refundable", which allows guests to book a stay with a 30% discount and also have the booking to be fully refundable, should travel plans change. Other benefits include early check-in (10:00) and a late check-out (15.00) as well as a complimentary parking space in their garage. For more information, please see their website here. |
---

What is your number one bucket-list adventure? Share your stories in the comments section.