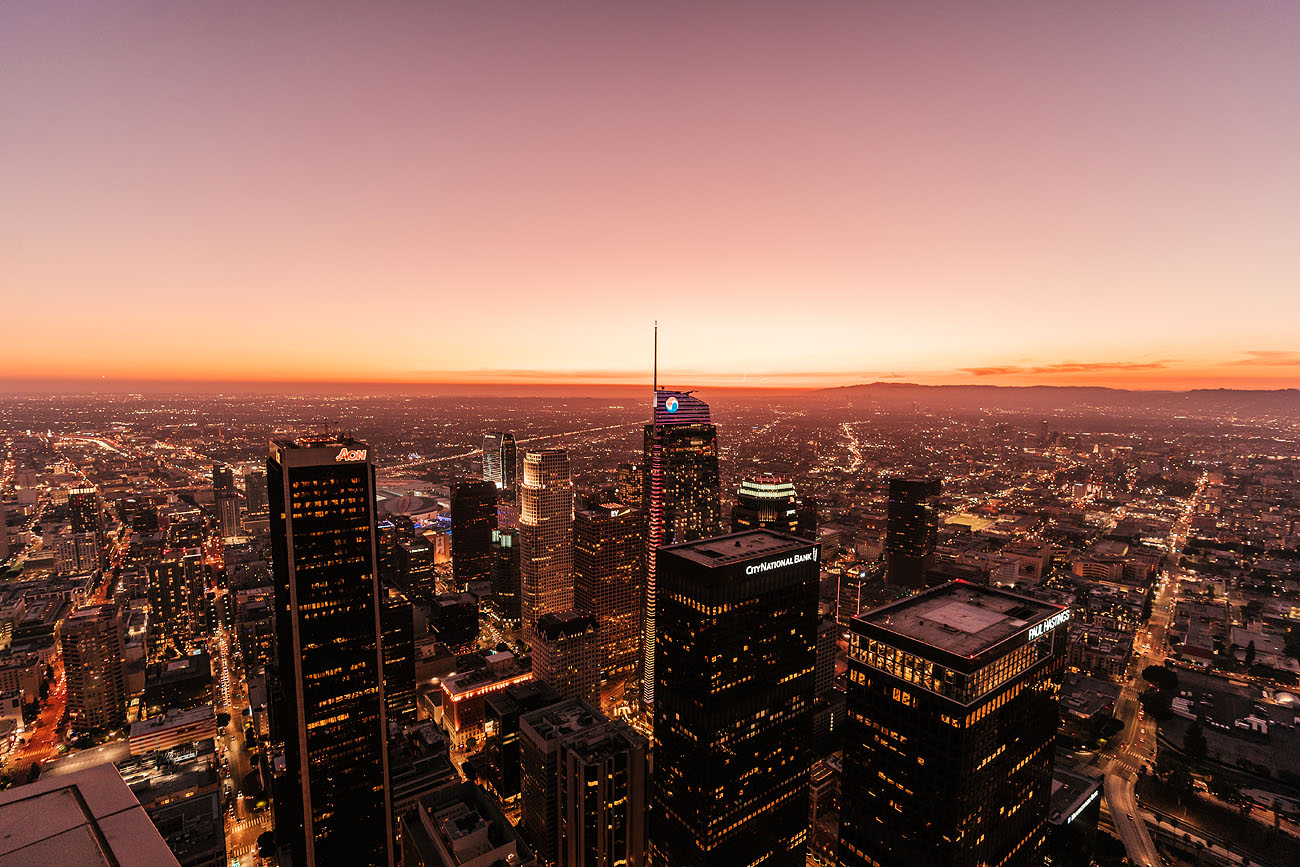 How To Make The Most Of A Short Trip To Los Angeles

I recently had the opportunity to experience Los Angeles and all of its top sights on a whirlwind trip. In this blog post, I will share my experiences and a 3-day sample itinerary for your inspiration.
My Experience At The OUE Skyspace, Downtown LA
The OUE Skyspace in Downtown Los Angeles is California's tallest open-air observation deck. The building also offers the Skyslide, a 45-foot, fully enclosed, all glass slide that sits 1,000 feet above ground, attached to the exterior of the U.S. Bank Tower. The two open air observation decks boasted 360-degree views over beautiful LA, and on one of the decks there are a set of angel wings painted onto the glass by Colette Miller that offer fantastic photo opportunities.
Tips & Recommendations
If you are a photography buff like me and are staying in Downtown not too far from the OUE Skyspace, I would recommend to visit once in the morning when the OUE Skyspace opens to avoid the crowds to get some daytime shots, and then go once again in the evening during sunset. The All-Inclusive GO LA Card allows provides unlimited entry to the OUE Skyspace during the duration of the pass, meaning you can visit the attraction once per day if you'd like.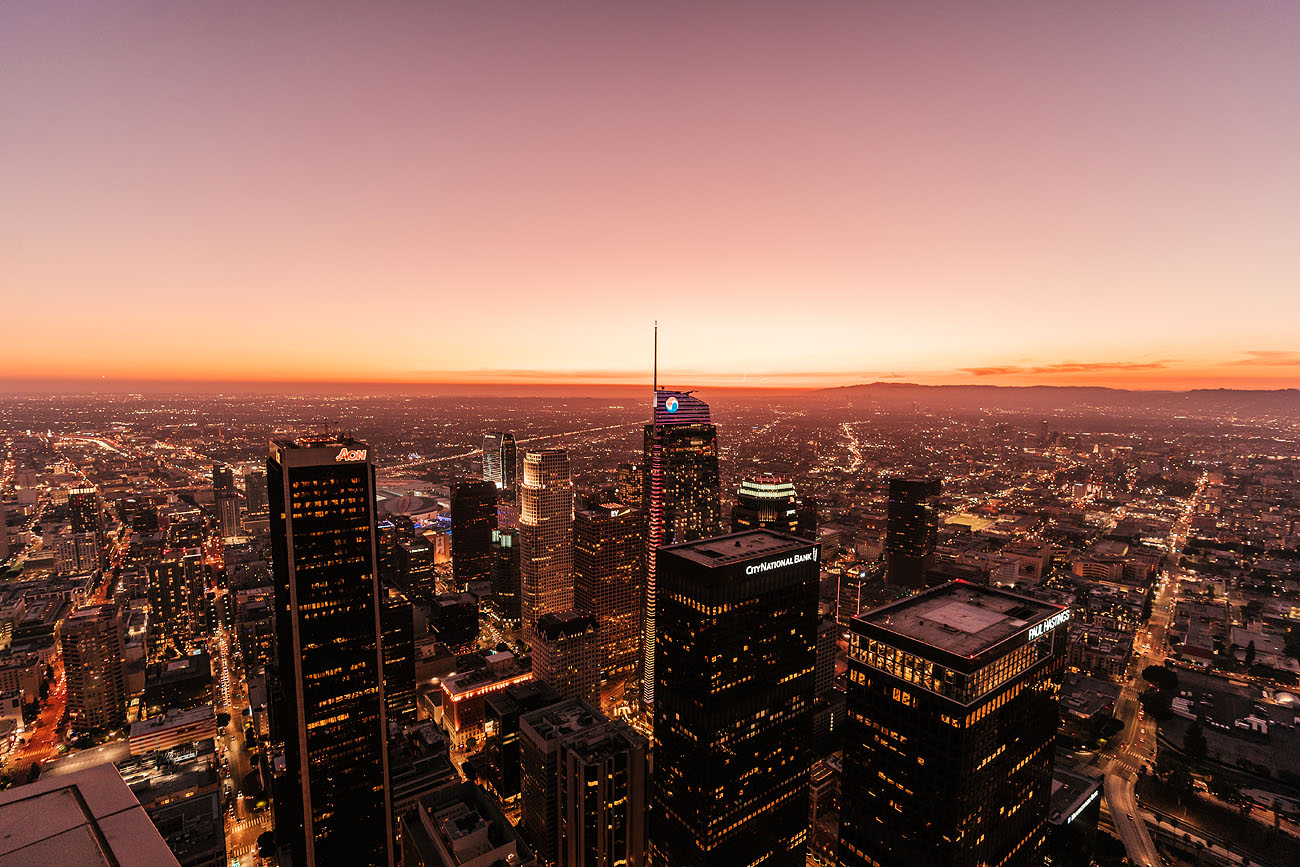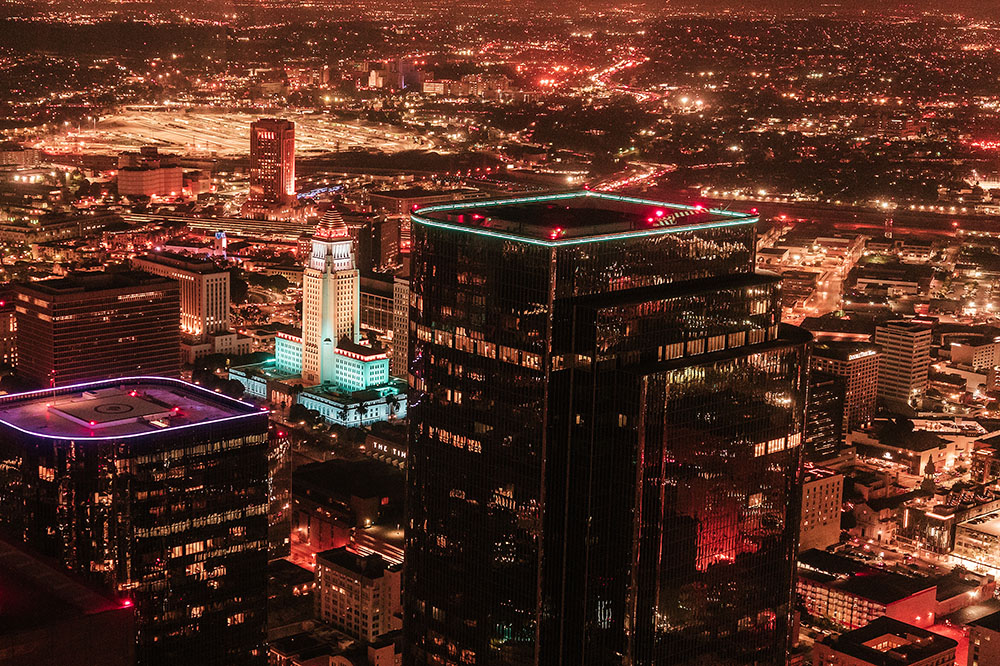 /////////////////////////
My Experience At The Warner Bros. Studio Tour Hollywood – Burbank, CA
Some of the most famous films of all time were shot here at the Warner Bros Studios, including 1982 sci-fi classic Blade Runner, Inception, Jurassic Park, and Se7en. The Warner Bros Studio Tour is a 2 hour guided tour around the studio coupled with a 1 hour self-guided tour. The open air tour buggy that seats about 14 guests took us through notable soundstages, prop departments, green screens and backlots. I got the opportunity to witness the real sets from popular TV shows and was given glimpses behind the scenes of one of the most popular film studios in the world. The tour guide provided a wealth of information and interesting trivia, which gave me some more insight into what goes on 'behind the scenes' in the film industry.
Tips & Recommendations
Try to visit on a weekday, since a lot of sets are closed off for the public during weekends.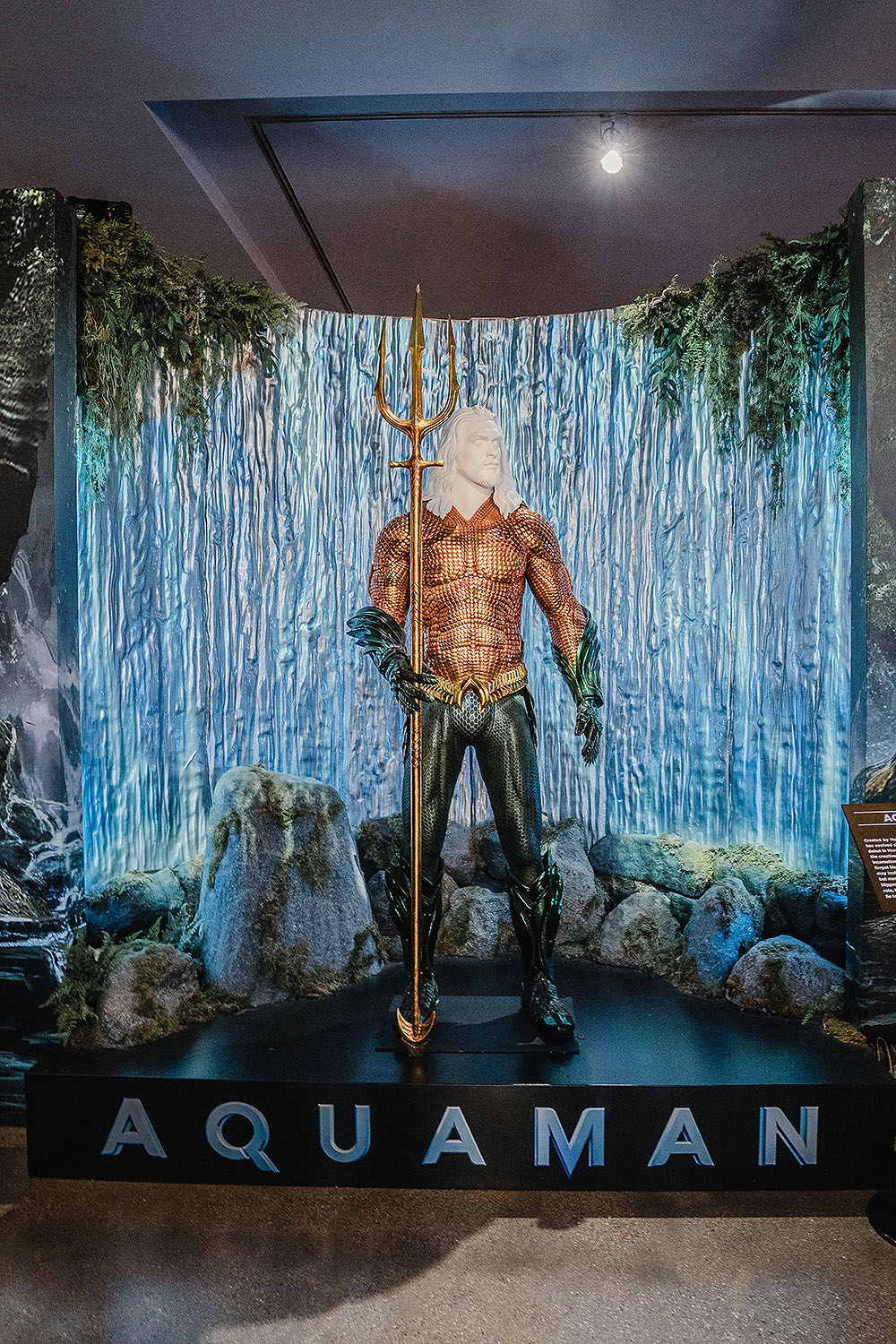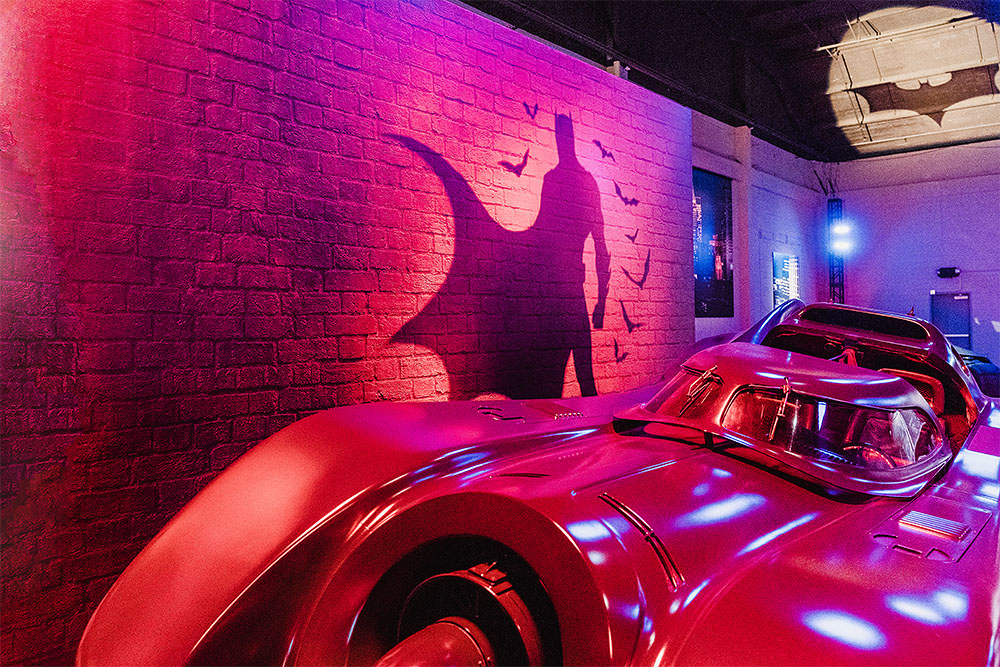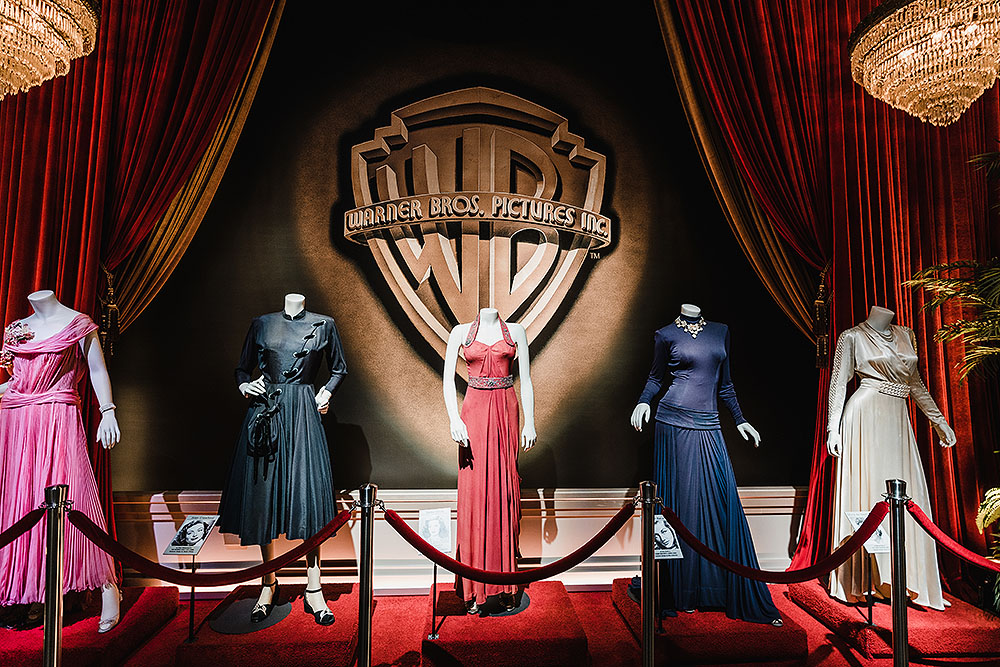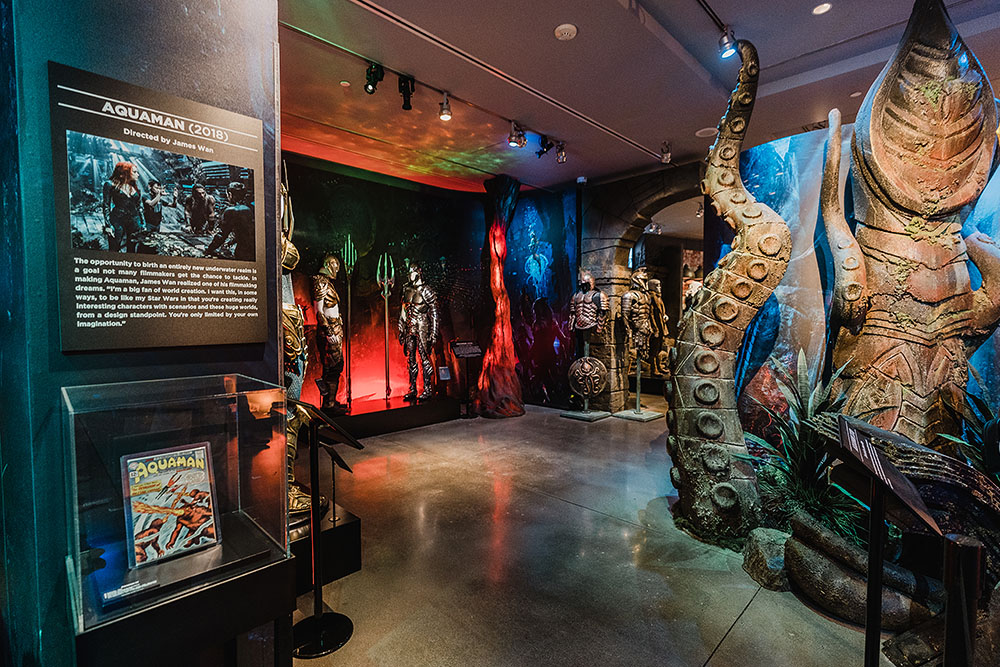 My Experience At Six Flags Magic Mountain – Santa Clarita, CA
For someone who loves thrill rides as much as I do, I couldn't wait to visit Six Flags Magic Mountain in Santa Clarita. Six Flags Magic Mountain is otherwise known as the "Thrill Capital of the World", and the 260-acre theme park actually holds the world record for having the most roller coasters in an amusement park. I spent a whole day here trying out all of Magic Mountain's top rides. From Twisted Colossus – the world's longest hybrid coaster, to Full Throttle, the world's tallest and fastest looping coaster, and of course the Tatsu, the tallest, fastest and longest flying coaster in the world.
I visited on a weekday and there were barely any queues in the forenoon so most rides were pretty much a walk on. In fact it was the least crowded I have ever seen the park. Then crowds started to form around 4 p.m. and ride wait times went from 5-15 minutes to 60-90 minutes. Superman had a wait time for about 80 minutes after 5 p.m. when the park started to fill.
During my visit I also had the opportunity to experience Fright Fest, a Halloween-themed haunt event held annually at Six Flags. This was probably one of the highlights of my visit. When the sun had set and darkness had fallen, a dense fog started to roll in over the area and a hoard of zombies, monsters, and ghouls were unleashed from the back of the park. There are multiple haunted mazes and labyrinths that you can go into for an additional fee and the scare zones situated throughout the park was filled with zombies that would jump out and scare you. The creepy music definitely added to the ambience. If you are a Halloween or haunted house aficionado you will love Fright Fest.
Tips & Recommendations
If you are visiting on a hot summer day, bring water, wear sunscreen and a hat. I suffered a mild heat stroke from standing in queues in the sun.
Instead of jumping on the first ride you see upon having entered the park, be strategic with your ride selection and head to the back of the park where the lines are shorter. Most visitors just hop on the rides they see first, so the rides situated close to the front gate tend to have the longest wait times. I made the mistake of queuing for one of Magic Mountain's top attractions, Superman, in the late afternoon, so I had to wait for 80 minutes to ride it.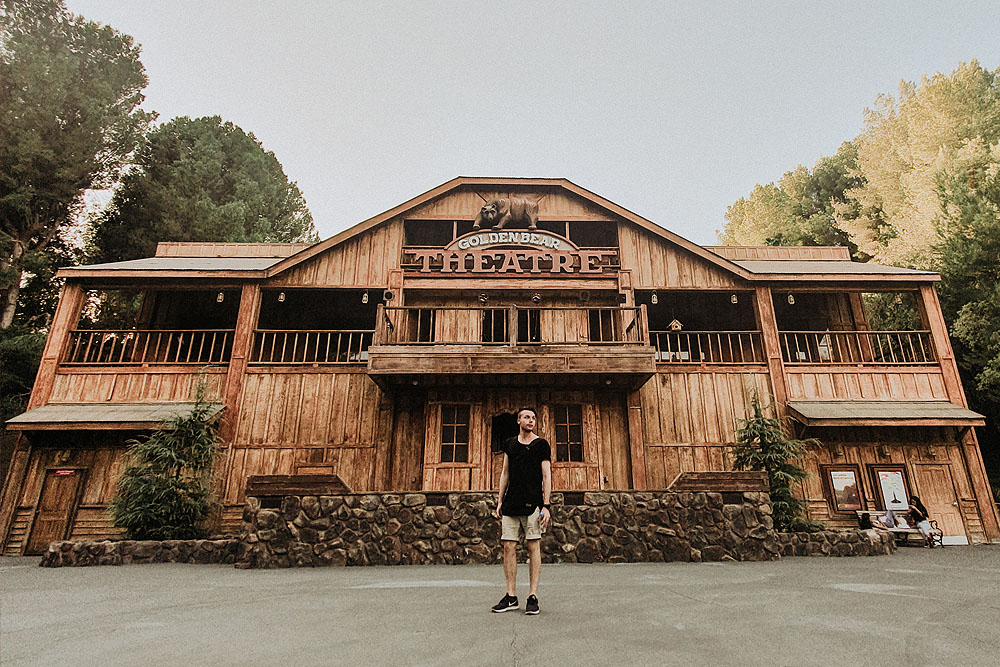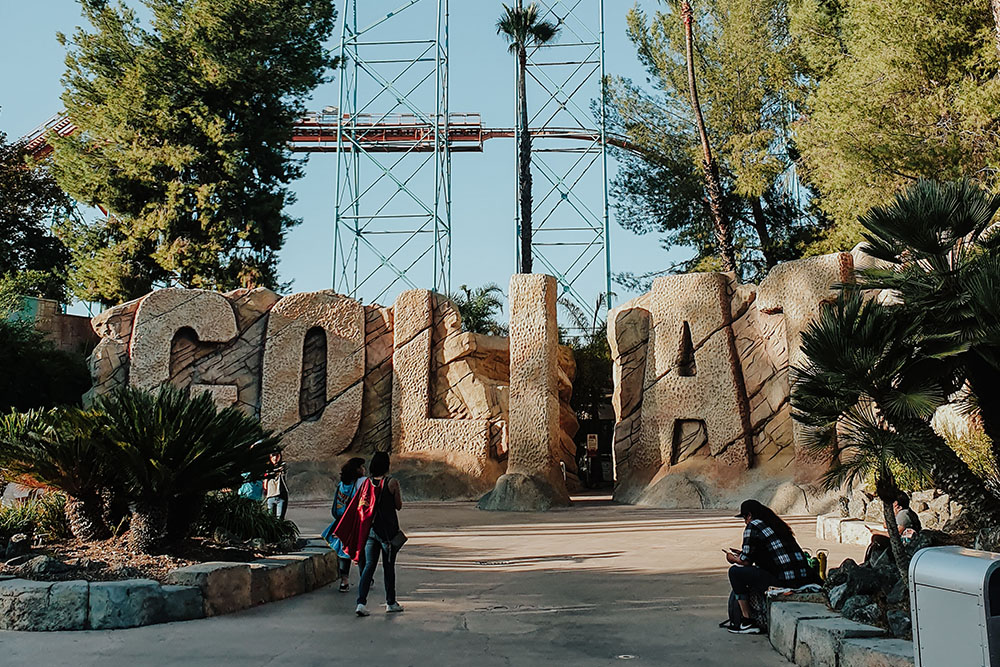 The GO L.A. Card For Sightseeing in Los Angeles
I used a sightseeing pass called the GO L.A. Card for my visit in Los Angeles. The GO Los Angeles Card from Leisure Pass Group is a pre-paid multi-attraction pass that includes admission to over thirty attractions, activities and tours in the Los Angeles area. From bus tours, day trips, to full-day tours, you can choose freely from popular attractions such as Universal Studios Hollywood, Warner Bros. Studios Tour, Six Flags Magic Mountain, Sony Studio Tour, Dolby Theatre Guided Tour, Madame Tussauds, Aquarium of the Pacific, and more. 
All in all, you can save up to 60% with the Go LA Card as opposed to paying full price at the gate of each and every experience. 
The GO LA Card is available in three different configurations. You can choose between an "all-inclusive pass", "explorer" pass, or the "build your own" pass. The all-inclusive option is available as a 1, 2, 3, 5, and 7 day pass and offers unlimited attraction entries – i.e. you can visit as many attractions in a day as you would like. If you were to go for a 3-day all-inclusive pass, the pass can be used for three days – but the best part is that the days do not need to be consecutive, and so you have 14 days to make use of the pass from first activation. This is what I liked the most about the pass, as it allowed me to explore in my own pace and I was able to break up attractions day with days travelling outside of LA or down to the beach.
Tips & Recommendations: 
Keep in mind that Los Angeles is very spread-out and it is easy to get stuck in traffic. Many of the attractions are very far from another and with all the traffic congestion, visiting multiple attractions in one day can be a challenge and requires thoughtful planning. 
Here are some tips for building your GO LA Card itinerary,  
Use Google Maps to determine travel time between your points of interest and be sure to carefully calculate estimated travel times between each attraction.  

As most LA attractions are spread over a great distance, try to strategically plan your trip itinerary. If you can, try to do attractions that are in close proximity to one another. 

The All-Inclusive option is geared towards the avid sightseers who won't mind a busy itinerary. The Build Your Own option is better for the traveller who only want to experience a few of the attractions. 
The thing that I liked the most about the All-Inclusive pass is that it allowed me to make last-minute decisions about which sights to visit and at what time. This allowed me to be somewhat flexible and drop into attractions when I felt like it.
3 Days in Los Angeles Sample Itinerary – All-Inclusive 3-Day Pass
Only have very few days in this sprawling city? Here is a 3-day itinerary I put together for those of you who are trying to pack in as much as possible.
Day 1: Universal Studios & Warner Brothers Studios 
8.30-11.30: Warner Brothers Studio Tour (normal ticket value: $72)
11.30-12.00: Lunch
12.00-12.15: Drive to Universal Studios (10 minute drive)
12.15-18.00: Universal Studios (normal ticket value: $124)
Day 2: Long Beach
9.00-11.00: Aquarium of the Pacific (normal ticket value: $35)
11.00-11.30: Lunch
11.30-11.45: Drive to Queen Mary (7-minute drive)
11.45-13.15: Queen Mary – explore at your own pace (normal ticket value: $40)
13.15-13.30: Drive to San Pedro (15-minute drive)
13.45-15.45: Whale Watch in San Pedro (normal ticket value: $30)
15.45-16.00: Drive or walk to Battleship Iowa (2-minute drive, 15-min walk)
16.00-17.00: Battleship IOWA Museum (normal ticket value: $20)
17.00-17.15: Drive to K1 Speed Indoor Karting (10-minute drive)
17.15-18.15: Enjoy 14 laps on the racetrack at K1 Speed Karting (normal ticket value: $30)
Day 3: Beach Day – Santa Monica, Malibu, and Venice Beach
9.00-11.00: Take the 2-hour "Malibu Celebrity Homes Tour". The ticket counter is located at the Santa Monica Pier (normal ticket value: $55).
11.00 – 12.00: Learn about and see species of sea life at Heal the Bay Aquarium, located under the Santa Monica Pier (normal ticket value: $5).
12.00-12.30: Lunch
12.30-14.30: Visit Pacific Park at Santa Monica Pier (normal ticket value: $32).
14.30-15.00: Take a stroll down to  Perry's Café and Beach Rentals (15 minute walk)
15.00-19.00: Rent a bike or roller-skates at Perry's Café and Beach Rentals and explore Santa Monica and Venice Beach. The GO LA Pass includes a full-day rental (normal ticket value: $35). 
Price for an all-inclusive 3-day pass with the GO L.A. Card: $238
Normal price paying at the gate: $478
Total Savings: cirka 50%
---

Have you used Sightseeing passes such as these? Did you feel you got your money's worth? If you have any other thoughts or questions, please share in the comments below!


---