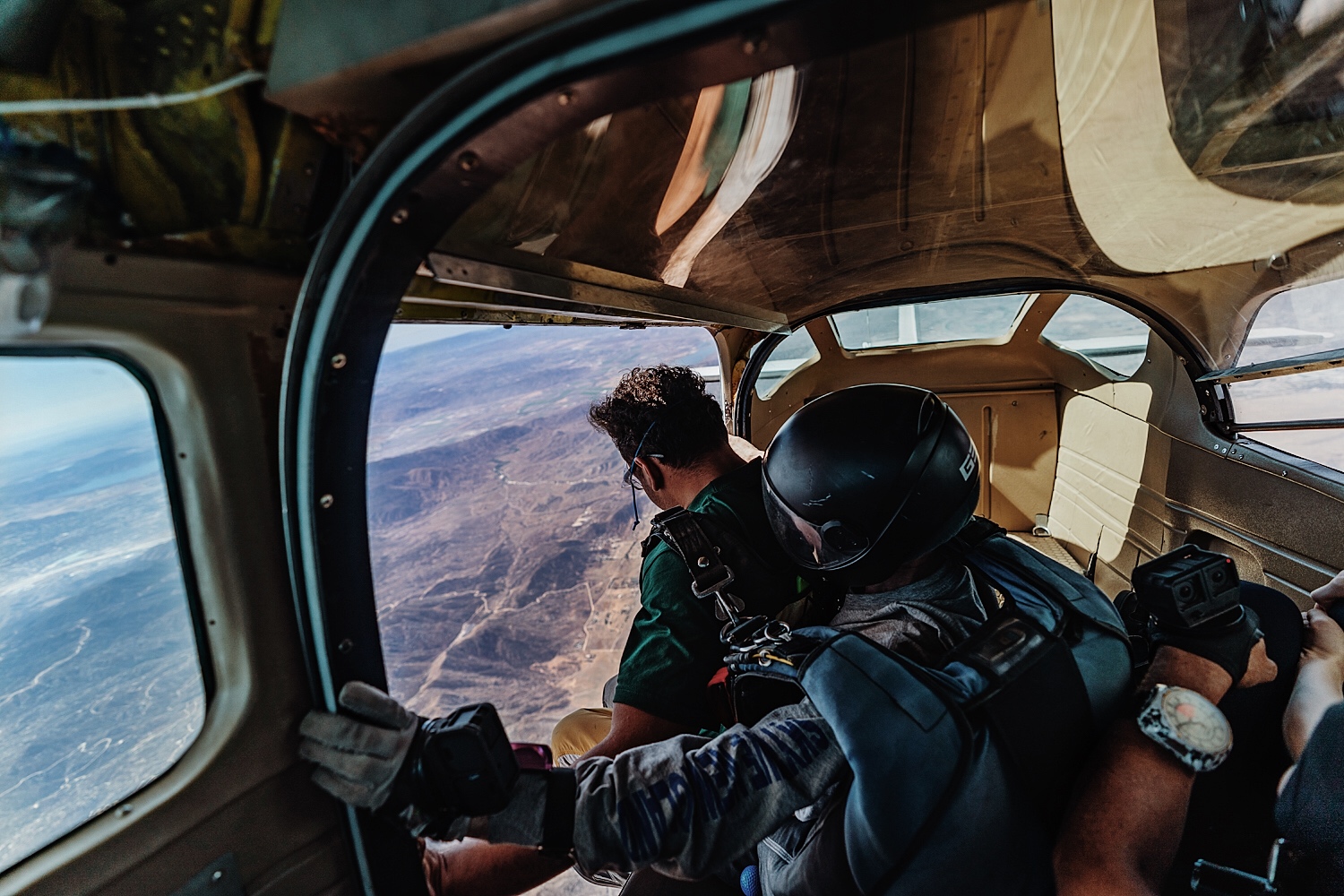 My Skydiving Adventure in California
As an avid aficionado of extreme sports and aviation, I have always wanted to take the leap and experience falling free through the air at 120 mph. Skydiving is one of those experiences I think that everyone should try at least once in their lifetime.
During my latest trip to California, a haven for skydiving, I took the opportunity and ticket this exhilarating experience off of my bucket list. As a lover of off the beaten path destinations and experiences, I found a drop zone in a very unique location. Tucked between the desert park Joshua Tree and the mountainous regions of Big Bear and San Jacinto lies Skydive West Coast. This location offered majestic scenery, and with experienced instructors with countless years in the parachute industry, I immediately knew this is where I wanted to skydive.
The dropzone was easily reached from Downtown Los Angeles, where I was currently staying. Palm Springs, which was my next destination after Los Angeles, was only a 30-minute drive away. Other nearby locations include Coachella and San Bernardino, which are all within a 30-50 mile distance.
Upon my arrival, I and the other jumpers watched a video and then went through a safety briefing, after which we were fitted into our harnesses. Within what felt like only minutes, we boarded the plane – a small and utterly charming Cessna. This was one of the smallest planes I have flown on. In fact, there was just enough room for the friendly pilot and two excited jumpers. I was sitting with my knees up against my chest, facing the side windows and admiring the views of the minuscule specks of cacti in Joshua Tree as we picked up altitude. The small size of the aircraft only added to the excitement, as the plane shook and trembled as it soared over the mountains.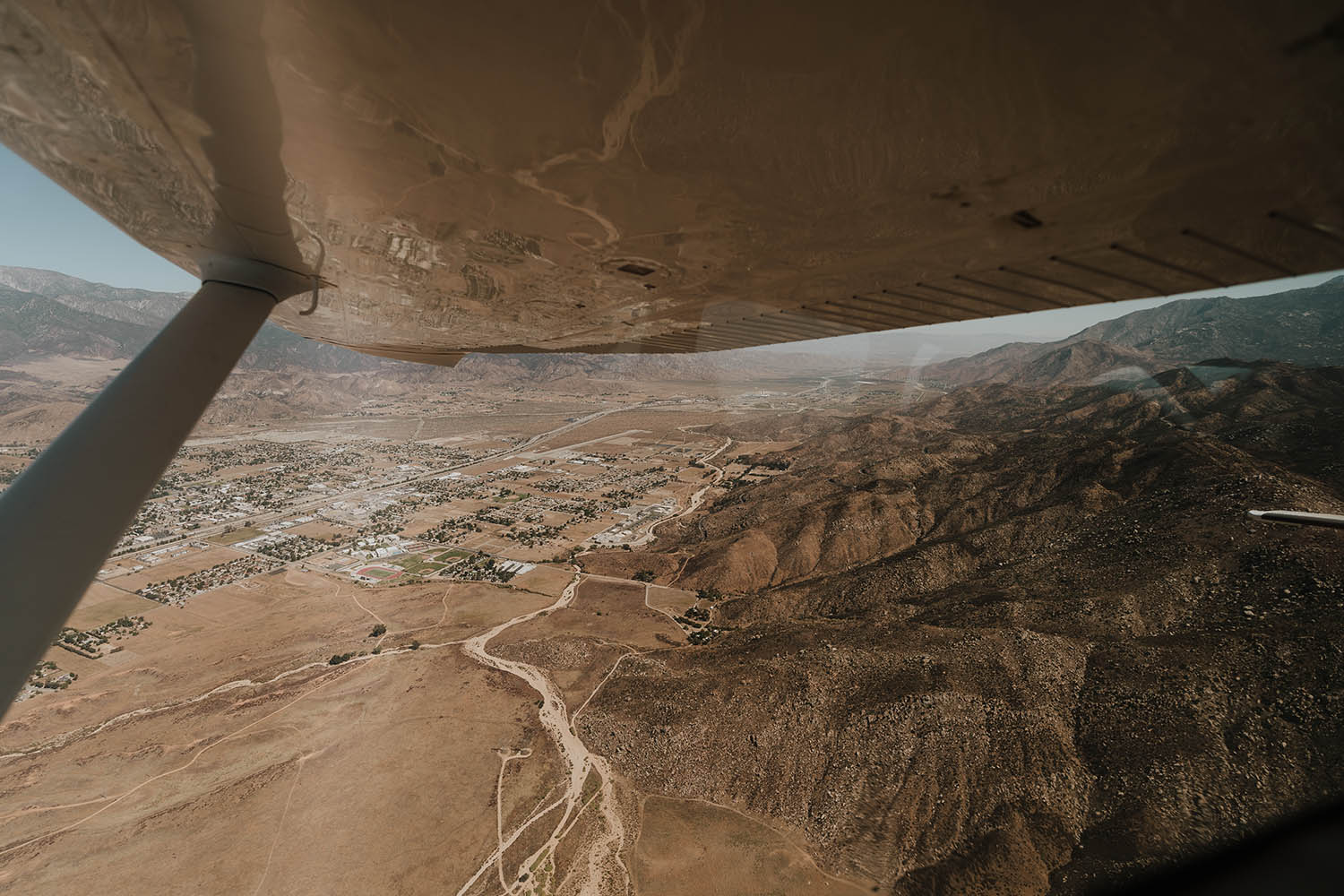 When we had gained enough jump altitude, I helped pull the doors to the plane open and could immediately feel the wind bellowing through. It was time to get into position and I remember feeling in awe and didn't want the moment to end. In fact, I could have easily sat there on the ledge for ever and ever, as I unquestionably enjoyed the swarm of butterflies that were fluttering in my tummy.
As I leapt out of the plane, a feeling of spine-tingling exhilaration hit me. I was free falling for 120 miles an hour, soaring above roughed terrain, with breathtaking vistas of Joshua Tree, the dunes, mountains and desert sand. It was a surreal experience.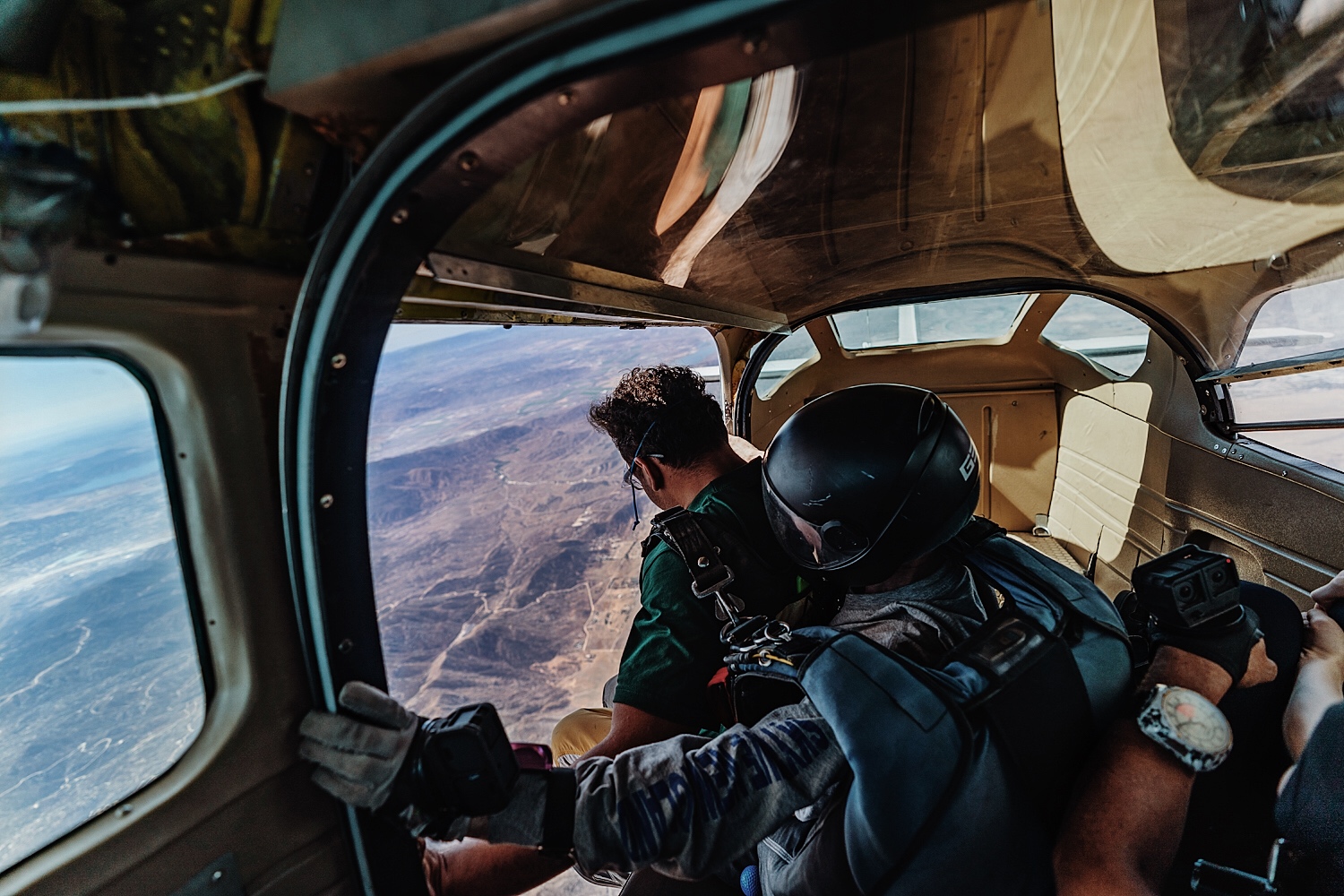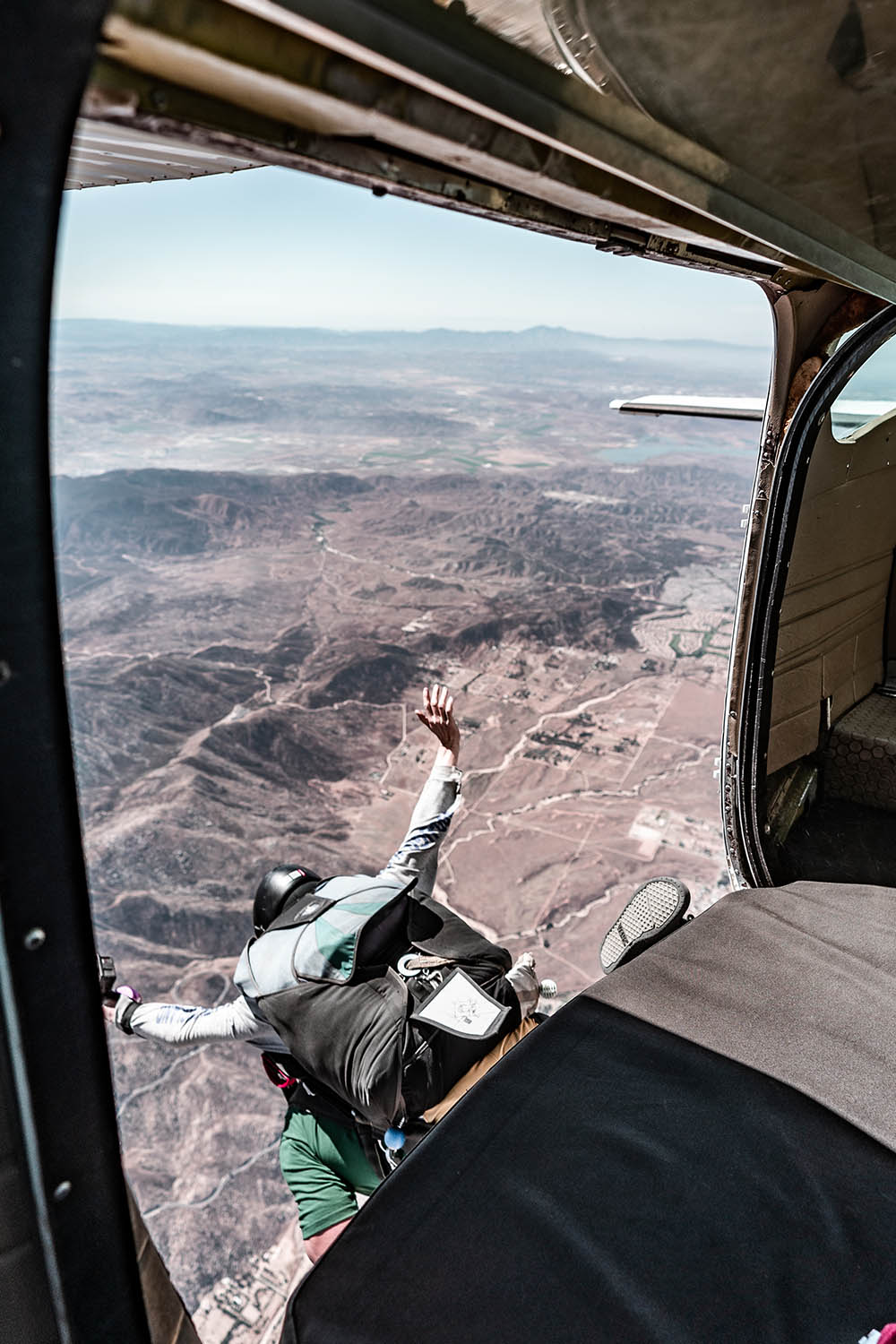 The parachute was deployed and I went from plummeting through the air at freefall speeds to slowly sailing above the beautiful landscape under the canopy.
Close to the ground, I came to a gentle glide into the landing zone and as soon as my feet hit the ground, I immediately felt that I wanted to do this again and asked myself how soon I could be up amongst the clouds again.
If you are heading to the Los Angeles area and are looking for an unparalleled experience, look no further. There are skydiving drop zones dotted all over the world, but the location of Skydive Westcoast was stunningly beautiful, which naturally added to the experience. The instructors, Tanya and Robbie, were knowledgeable, had previously performed thousands of skydives, but above all, you could immediately tell they were truly passionate about the sport. They made you feel at ease and at no point did I ever feel anxious. Skydiving is most likely the closest that I will ever come to flying freely, and for anyone who has ever dreamt of flying, I could not recommend this unbelievable experience enough.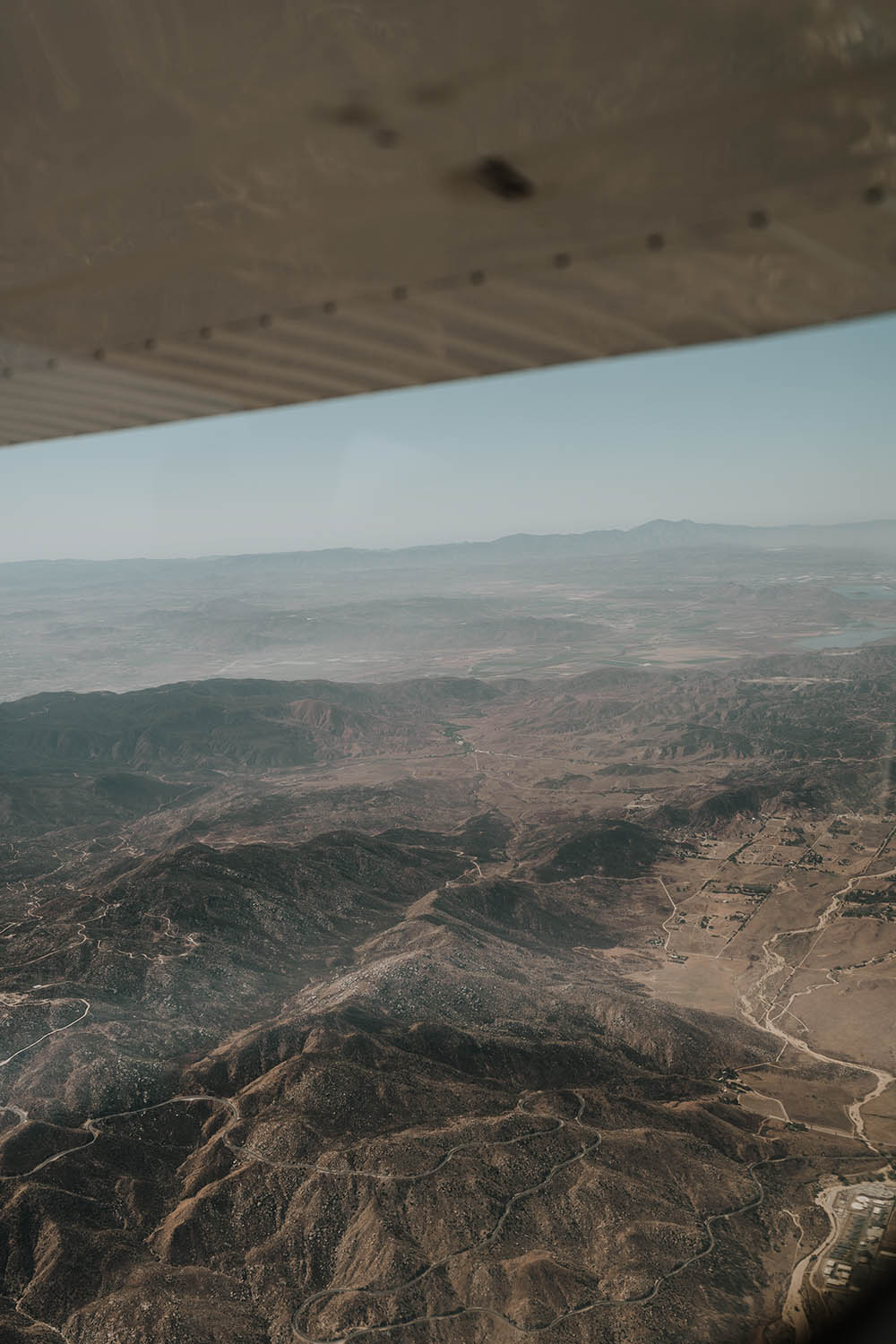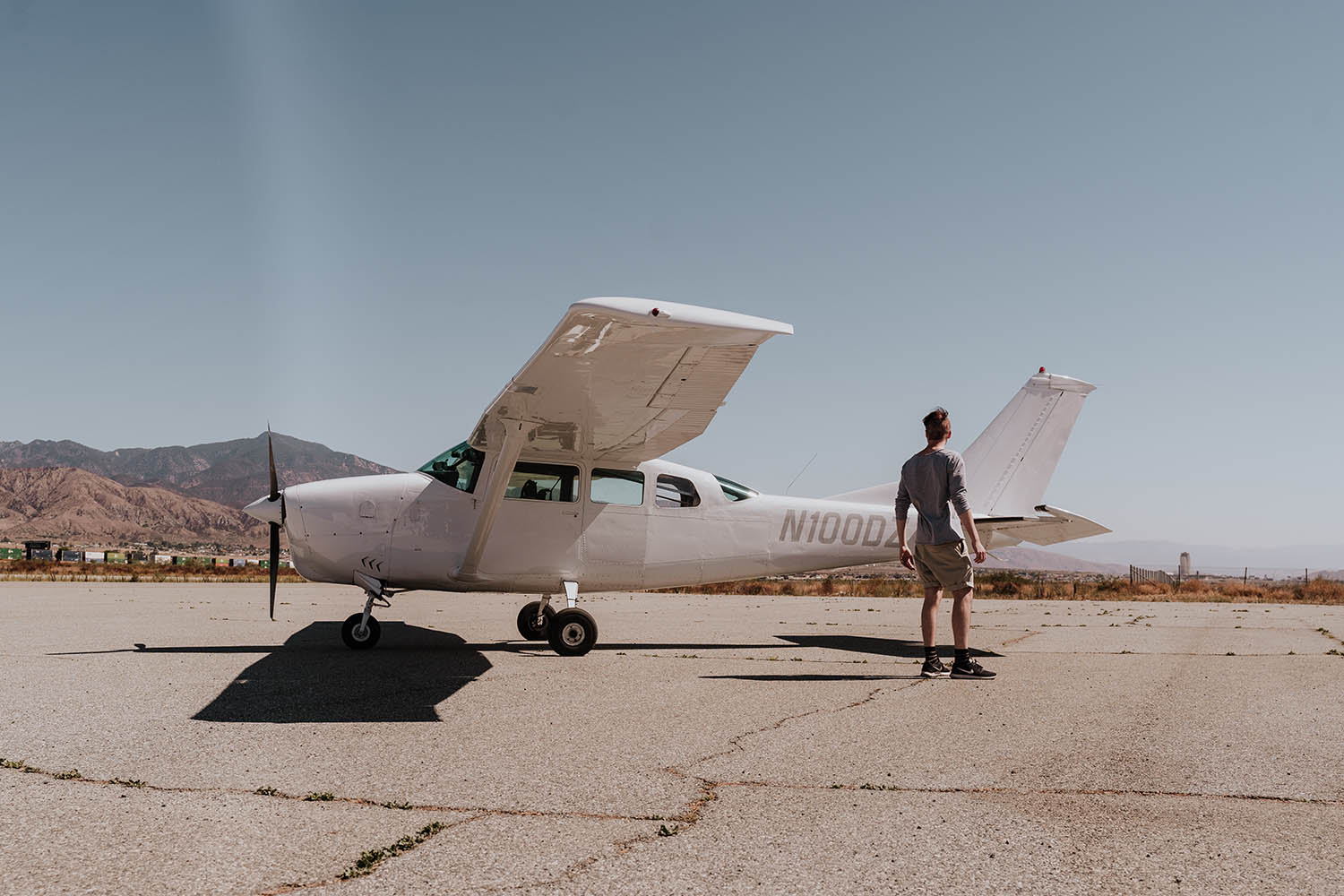 ---

What is your number one bucket-list adventure? Share your stories in the comments section.