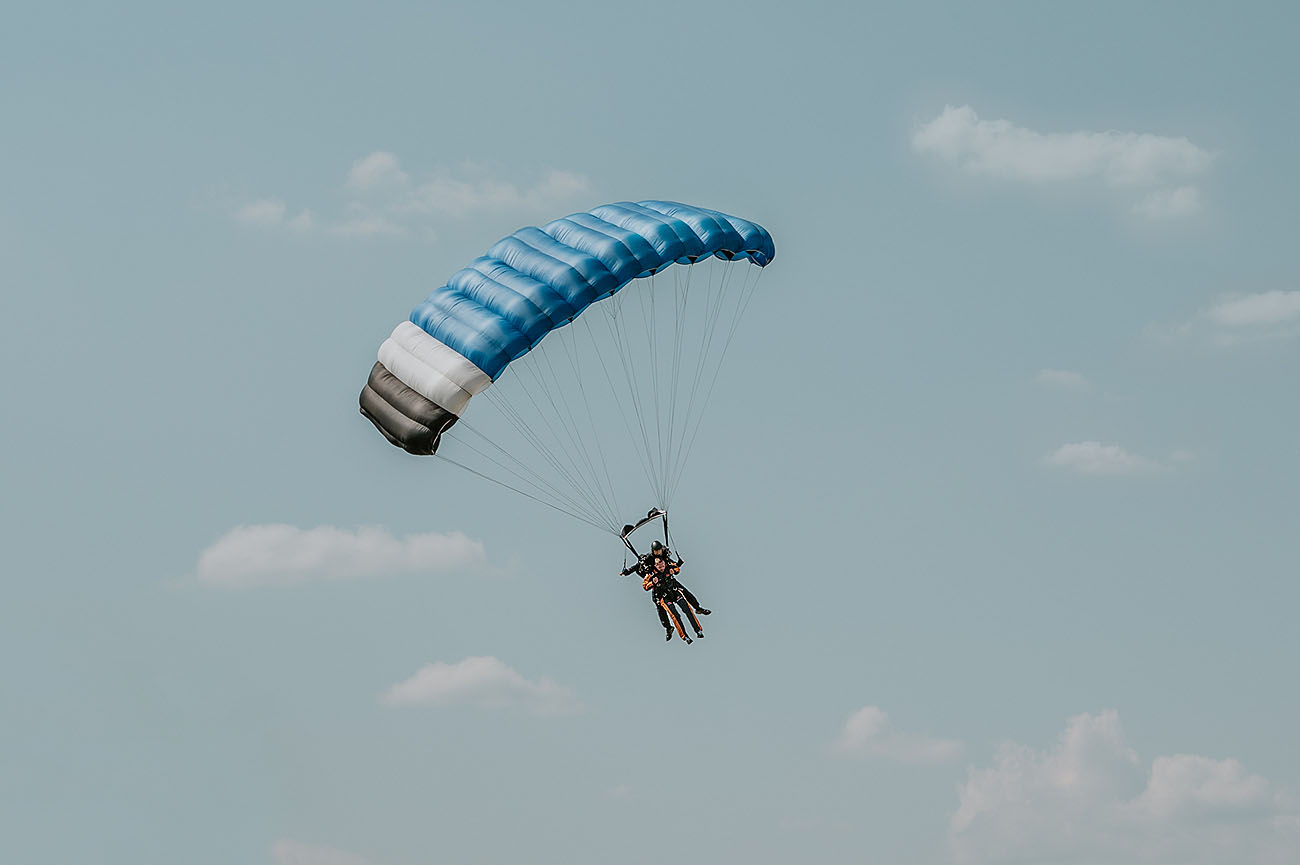 Skydiving in Prague at 4000 metres
Everyone has their own idea about what constitutes a heartfelt adventure. I make sure to embark on at least one adventure activity whenever I visit a new destination. Czechia is not the first place I think of when I think of adventure activities, however, I was pleasantly surprised to find out that the location offered everything from skydiving, hot air balloon flights, bungee jumping, to fly boarding and white water rafting.
A while ago I managed to tick skydiving off my bucket list and ever since, I can't stop always looking for the next drop zone. As a self-proclaimed adventurer, I always say that no trip is complete without coolly jumping out of an aeroplane at 4000 metres in the air. So for my visit to Prague, I decided to go skydiving with Sky Service, which came to be an adventure on a genuinely epic scale.
A lot of drop zones are located in typical tourist spots, but the drop zone I was taken to was somewhat more surprising. The booking included pickup and drop-off from Prague's city centre, which I found very convenient. The drop zone, which is located in Most, is about a 90-minute drive away. Once at the drop zone, all of the jumpers got fitted into our gear and we went through a safety briefing, going through all the proper body positions for exiting the aeroplane and for the free-fall. The exit position includes a belly-to-earth position; flat feet that are parallel to each other and legs slightly bent. This is usually referred to as the banana position and helps maintain stability in free-fall.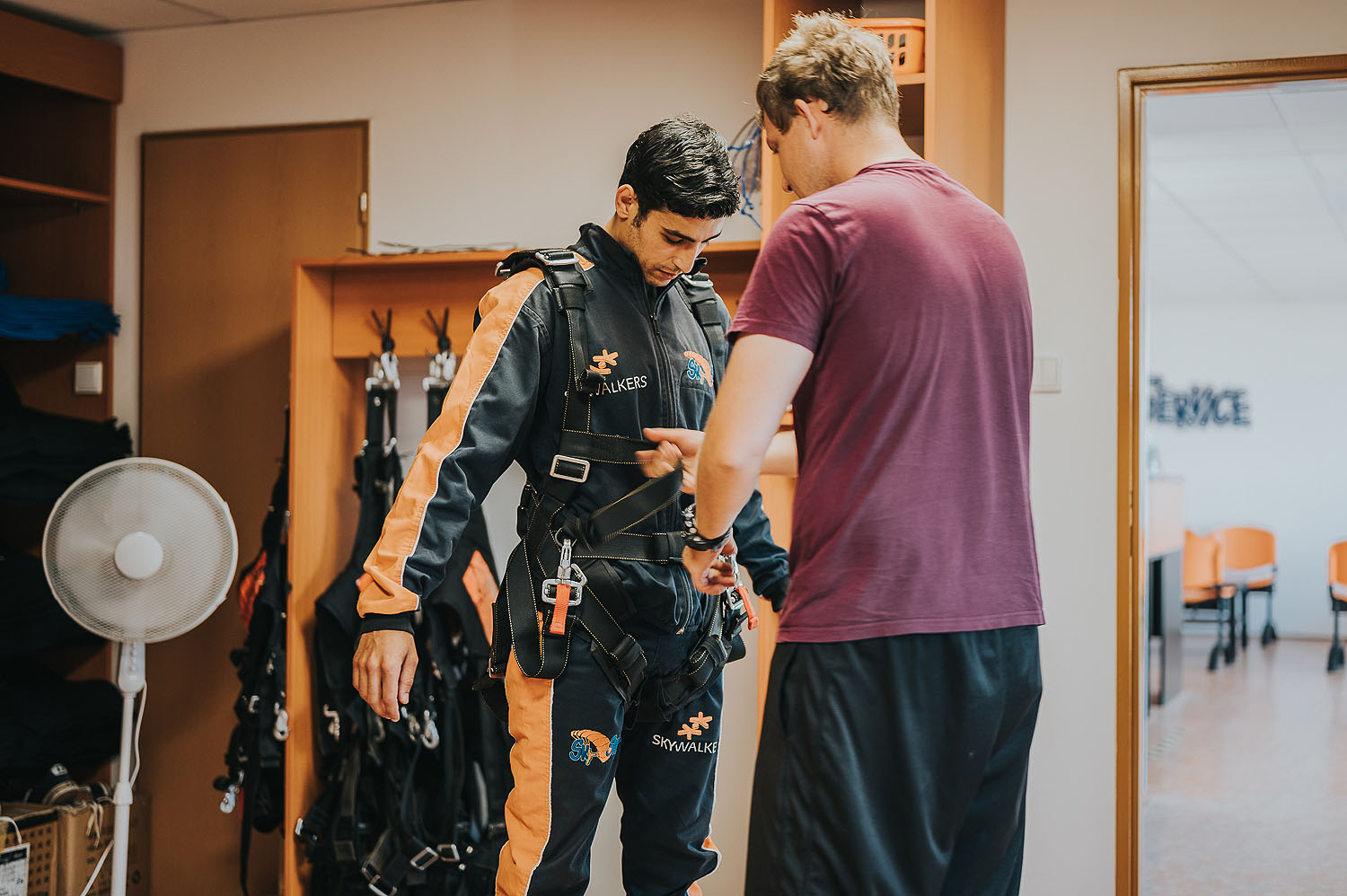 Did you know that a proper exit and free-fall position is important and key to your safety when skydiving? I learned that if you do not have a proper body position when jumping out of the aeroplane, your skydive can become unsafe. You might risk falling through the air in an erratic way without control, tumbling around, which will make it difficult to deploy the parachute. Since I was tandem jumping, I felt completely at ease as my tandem pilot handled everything.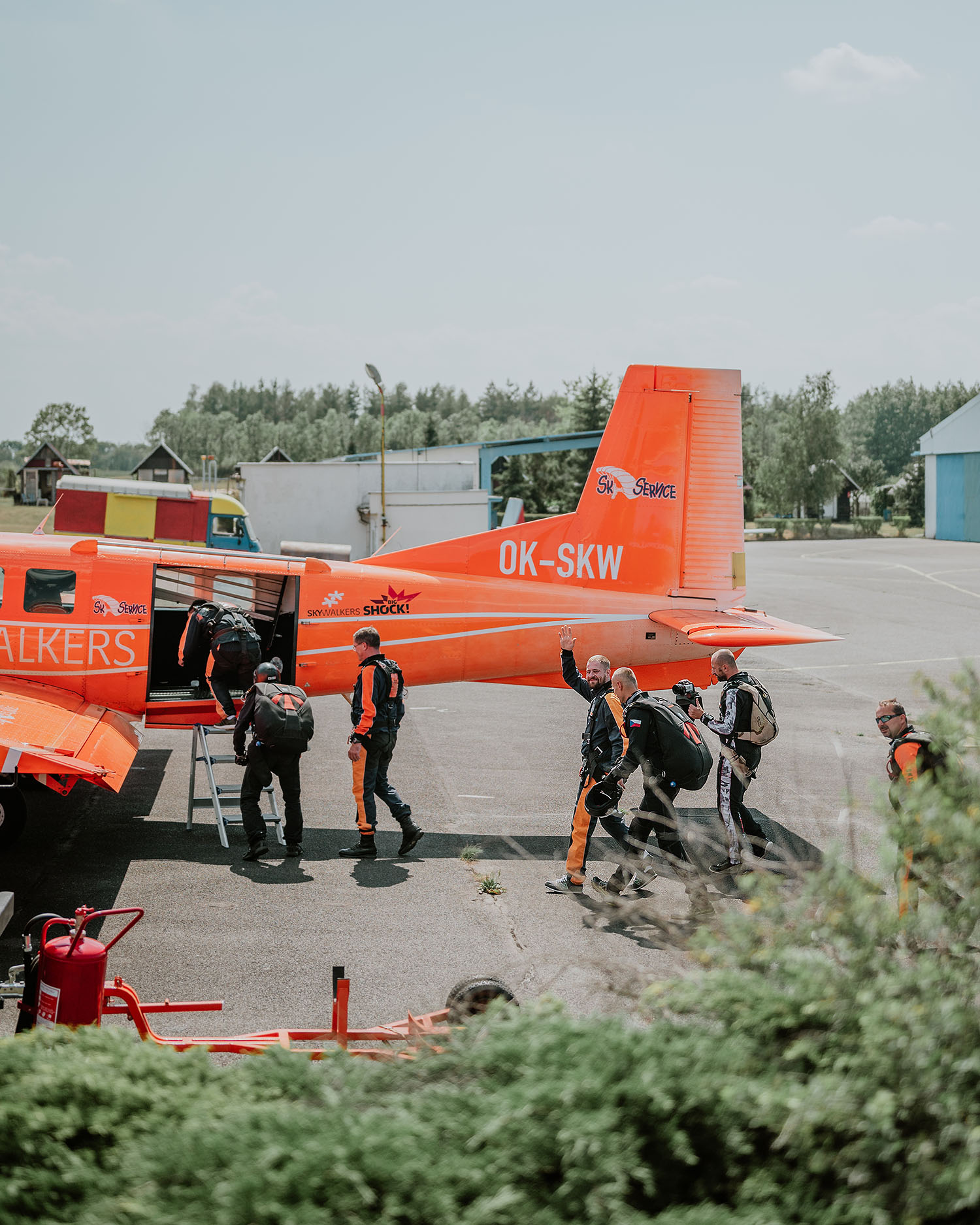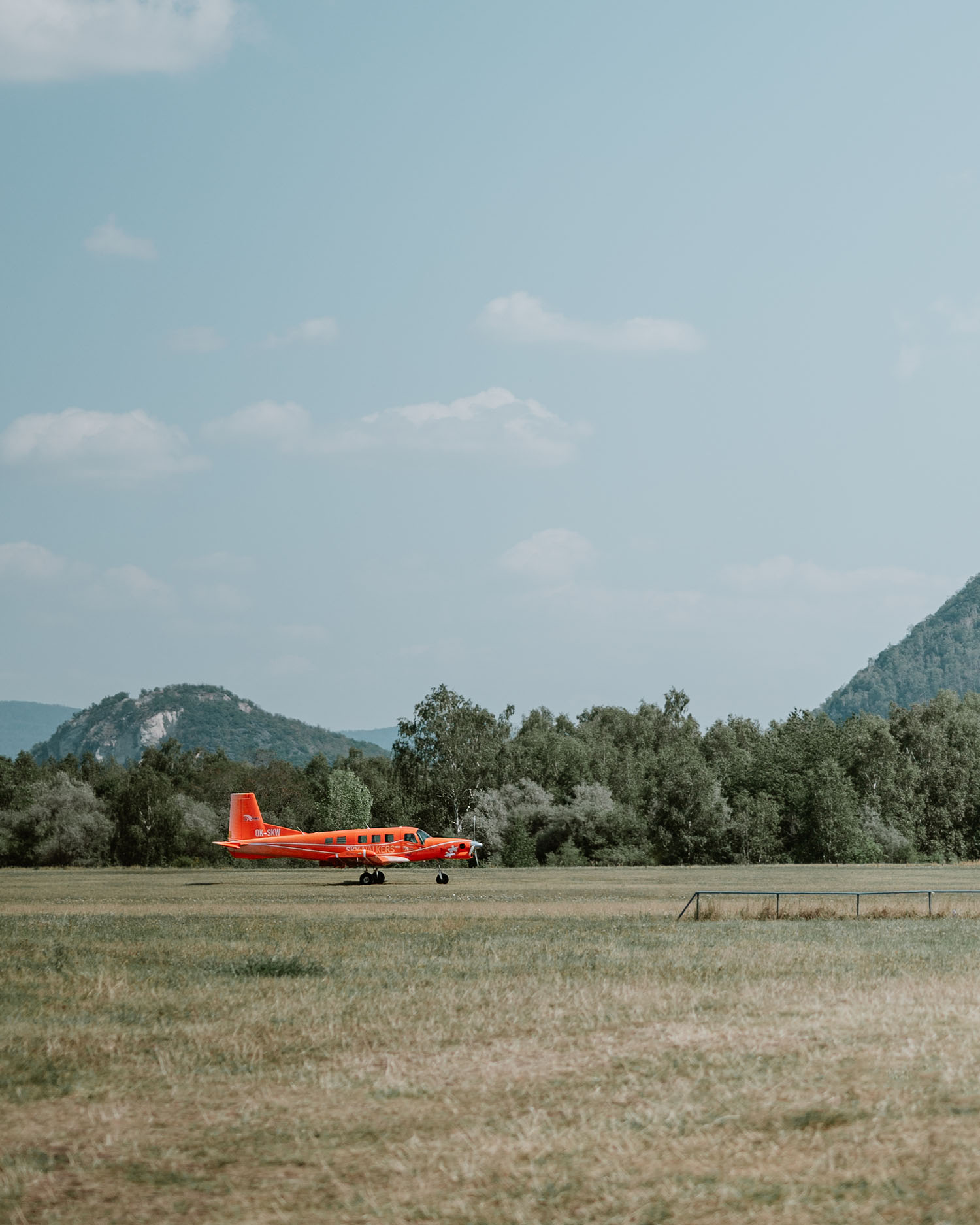 As we boarded the aircraft, it struck me how every jumper in the plane was calm. The door to the plane opened and I watched as jumper after jumper disappeared out of the aircraft, finally leaving only myself, my tandem instruction, and the pilot. It was time for my jump, and we started moving closer to the open door, approaching the edge. I would say that the most exciting part of a skydive is the seconds before the jump, when I am sitting on the edge of the aeroplane, legs hanging out over the edge and into the open air. To me, this split second is even more exhilarating than the free fall itself.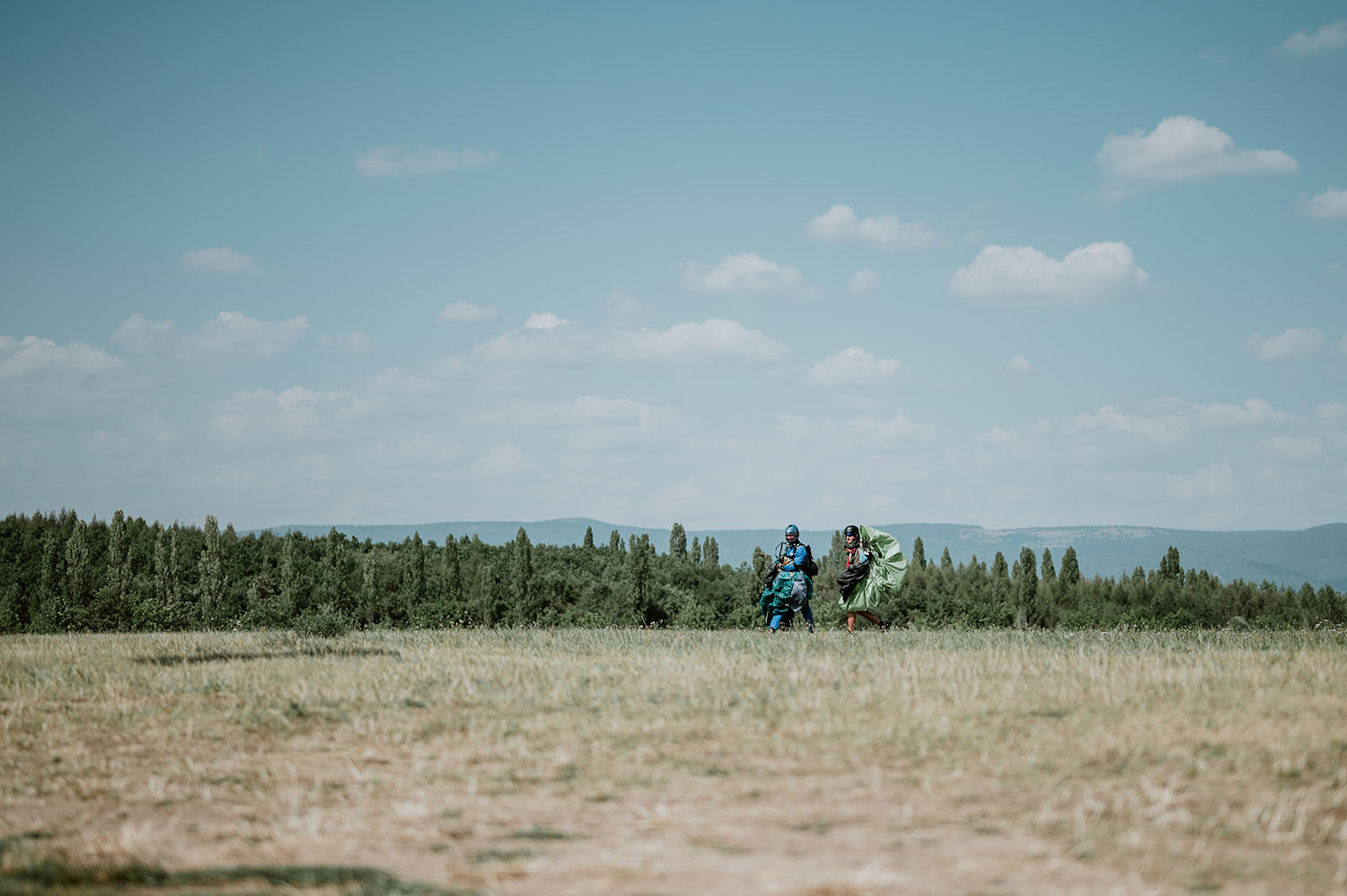 And without even noticing it, I was air-bound, soaring through the troposphere, bursting through clouds. Winds and dizzying heights were overpowering as I was plummeting towards the ground at a terminal velocity of 200 kilometres per hour. In fact, I was falling so fast I could feel the skin of my face forming to the force of the resistance of the wind, flapping away and forming ripples on my cheeks.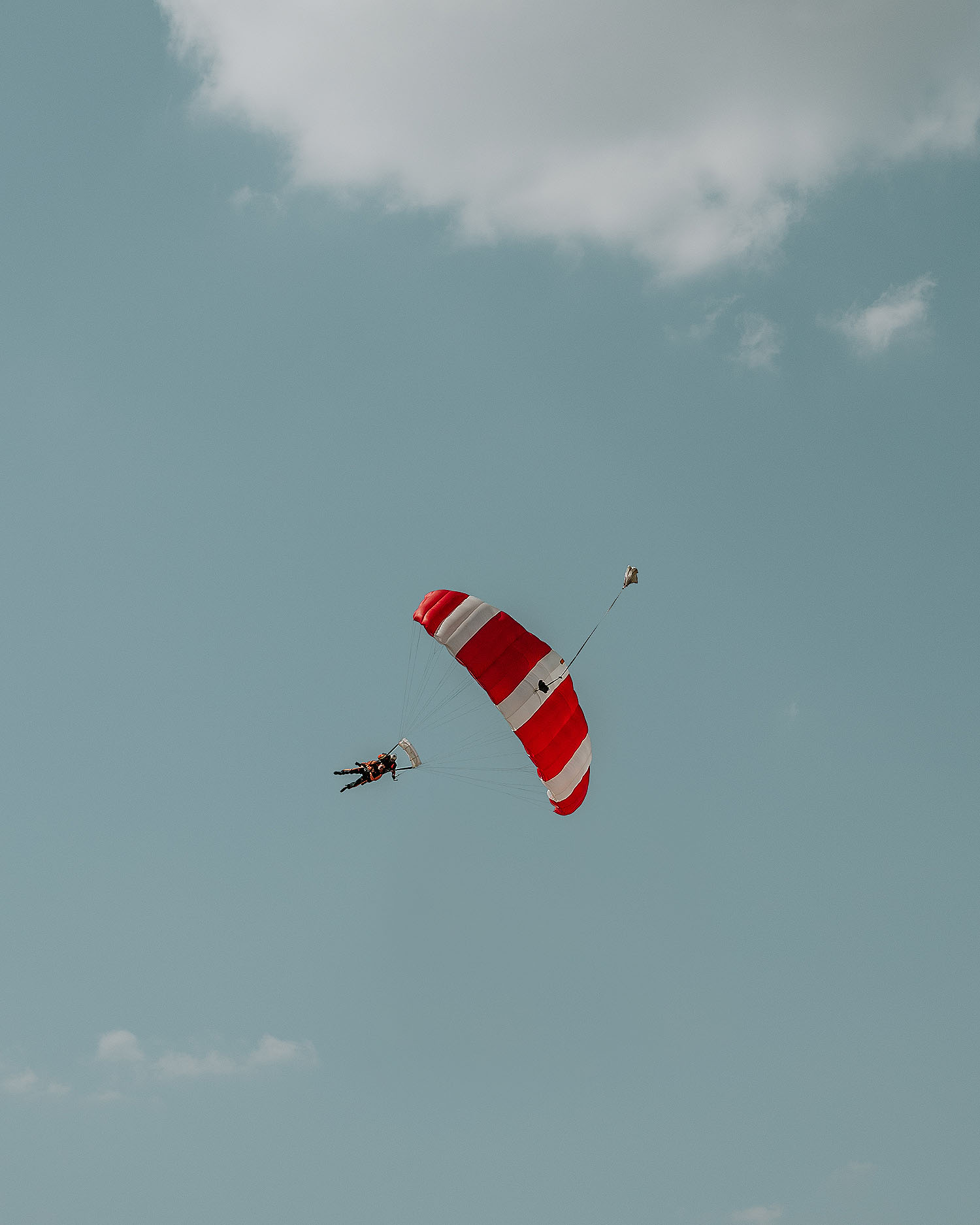 After having spent a short while in free fall, the tandem pilot eventually released the parachute, after which I was allowed to operate the parachute by myself, trying out a few spins on our way down. The view that followed was gorgeous, with a large turquoise coloured lake glistening in the distance. Granted, I have travelled a lot and seen most of Czechia, but seeing it from 4000 metres (14.000 feet) makes for an experience you'll never forget. We eventually let gravity pull us down as we glided smoothly onto the ground at the end of the dive.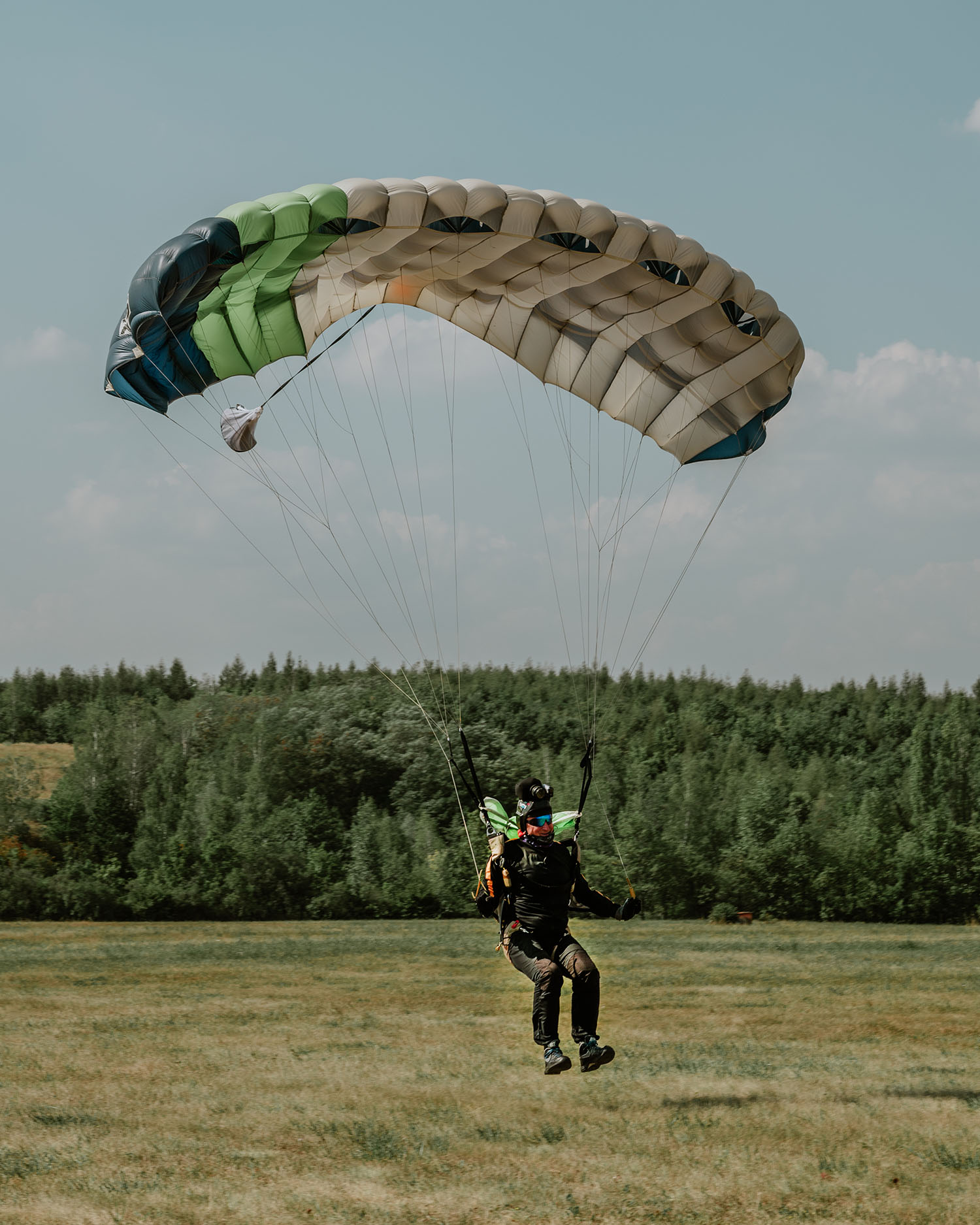 I love integrating adventure activities in each of my travels, as trying something different and thus pushing myself outside of my comfort zone makes for a truly memorable experience. Adventures and mind-boggling experiences are what I will think back on as I grow old. Skydiving truly is a one-of-its-kind experience that I think everyone should try at least once, whether you are an adventure junkie, or just looking to step outside of your comfort zone.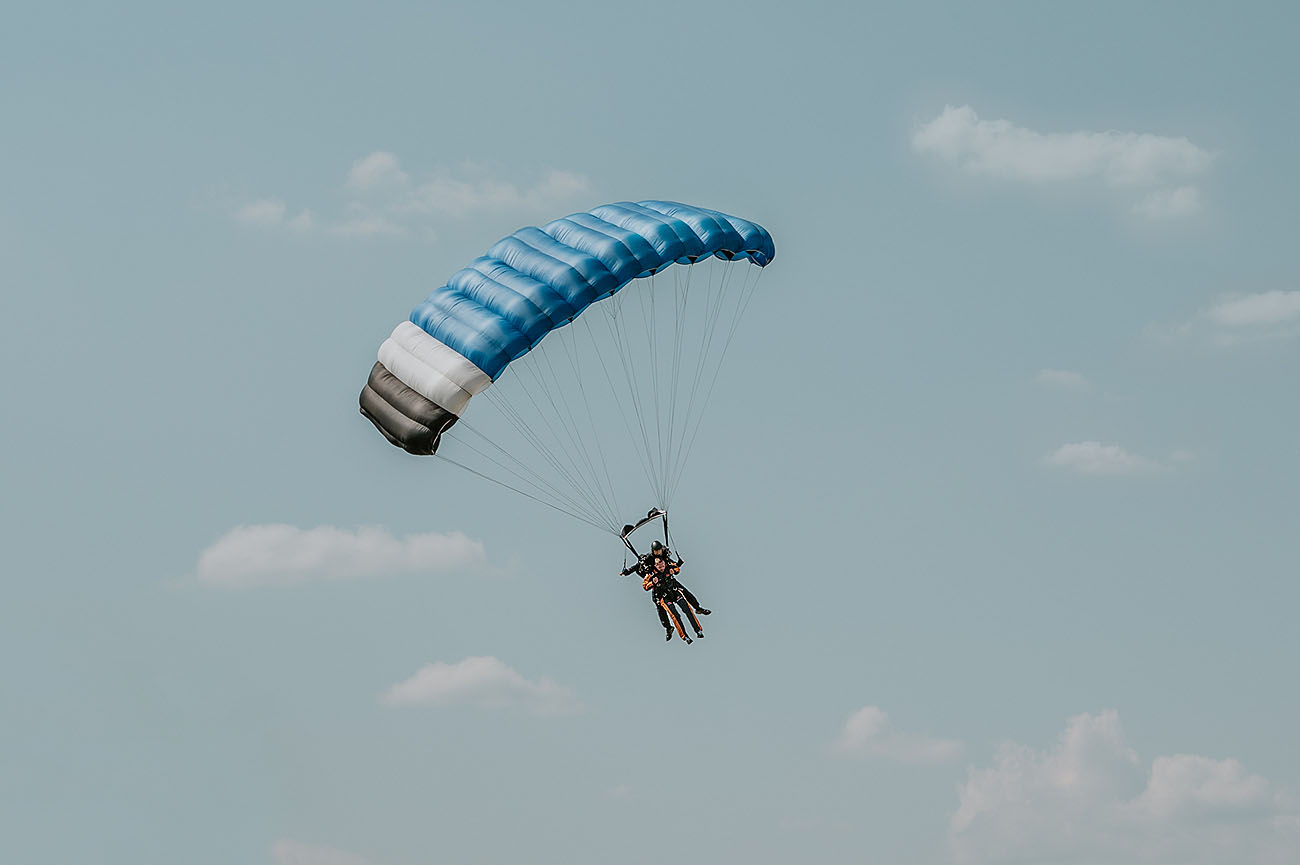 Overall Information
| | |
| --- | --- |
| About | Sky Service is the biggest skydiving agency in Central Europe, and has a TripAdvisor rating of 4.5. The jumps are performed from a height of 4.000 metres (15.000 ft) |
| Location | The dropzone is located in the town Most, which is a 90-minute drive from Prague. Pick-up and drop-off service is included in the price of the skyjump. |
| Photos & Videos | You can choose a basic tandem jump, or to jump with a personal videographer who records videos and takes photos of you throughout the experience. |