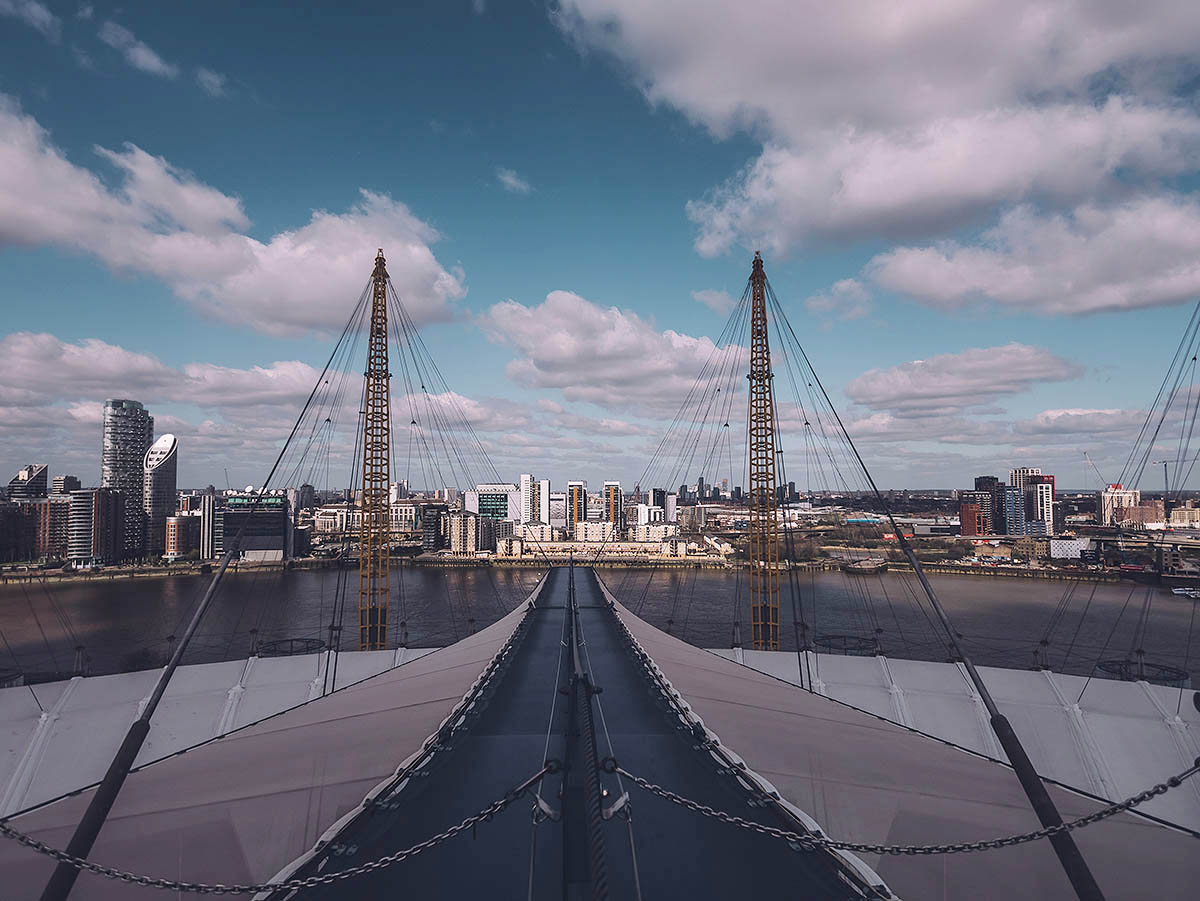 Climbing The O2 Arena – Alternative Things To Do In London
The O2 is a gigantic entertainment complex, the second largest arena in the UK, and the busiest music venue in the world. You might have visited the O2 for a concert, a game of bowling, or to grab a bite to eat, but did you know you can actually climb the iconic roof of it? This adrenaline-fueled activity gives you access to unparalleled views of London, but the journey to the viewpoint is just as thrilling as the view itself – if not even more so.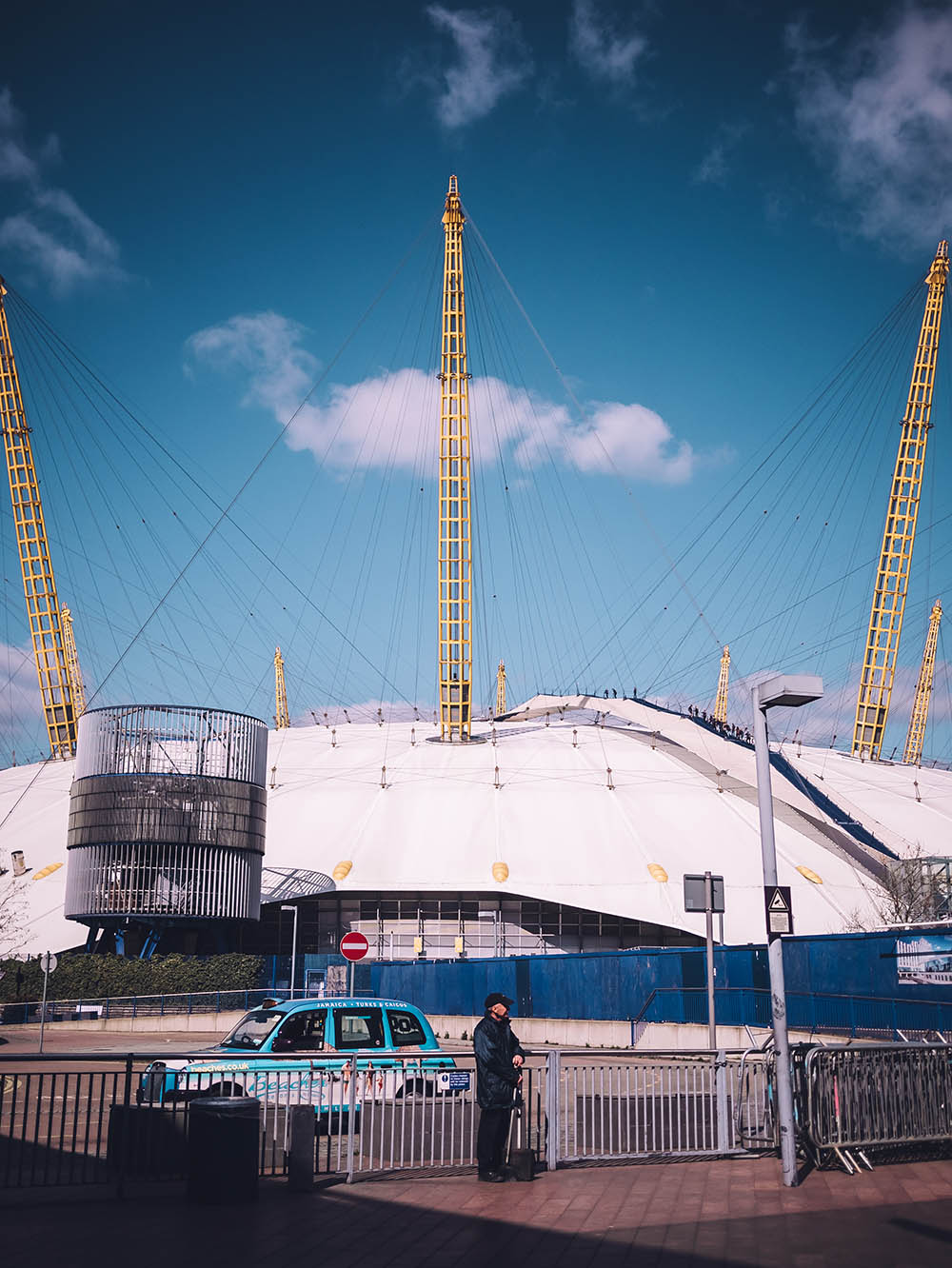 Up at The O2 opened in 2012 and since its inception, over 300,000 people have ascended the dome-shaped roof of this iconic structure, including the likes of Benedict Cumberbatch, Gordon Ramsay, and Muse.
This thrilling experience had been on my bucket list for quite some time, and when I was given the chance to tick this Bucket List worthy experience off your list, I jumped on it.
You are given the choice to climb the O2 either in the daylight, at sunset, or at twilight after the sun has set. This gives you the option to see a variety of different cityscapes.
Upon arrival at Base Camp, I was greeted by our climb guide, who would be accompanying us along our expedition. After a safety briefing, I geared up and was fitted into a protective climbing suit, climbing boots, and a safety harness.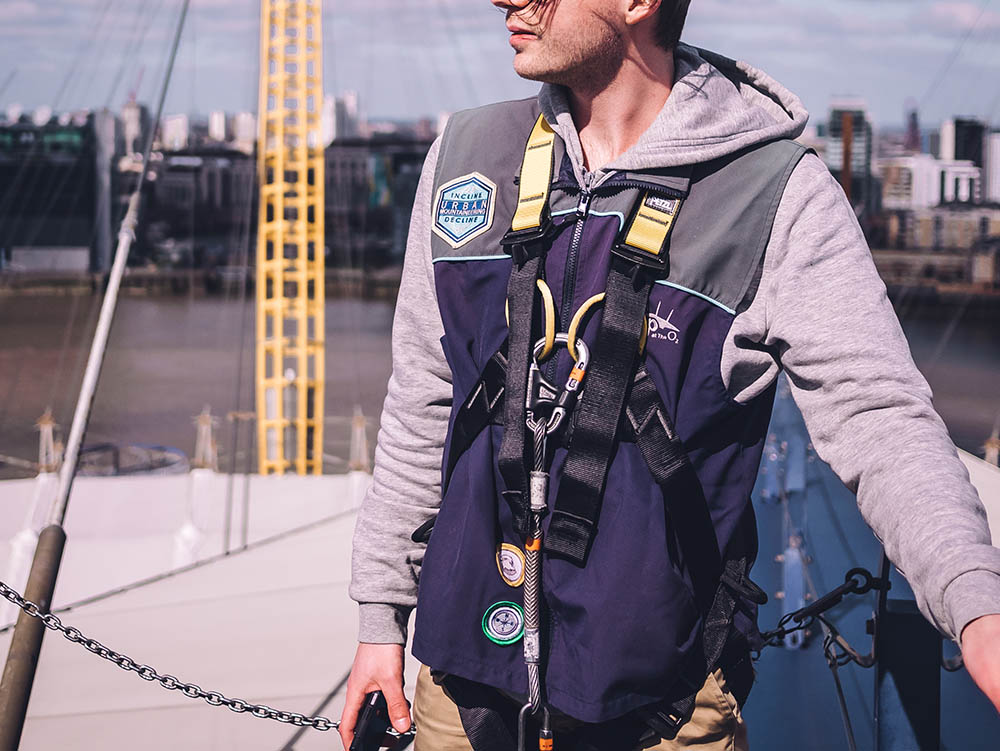 The ascent of the dome begins three storeys up, after which I followed a 380 metre long suspended walkway. The steepest part of the walkway is has a 28° incline, so it isn't a fiercely tough climb, but just enough to get your heart beating in the most exhilarating way possible. Since the surface of the walkaway is constructed to emulate the tensile structure of the dome, which makes the walkway wobbly, much like a trampoline, I was awfully tempted to bounce. As the wind was blowing, I could actually feel the platform vibrate beneath my feet, which was an experience in itself!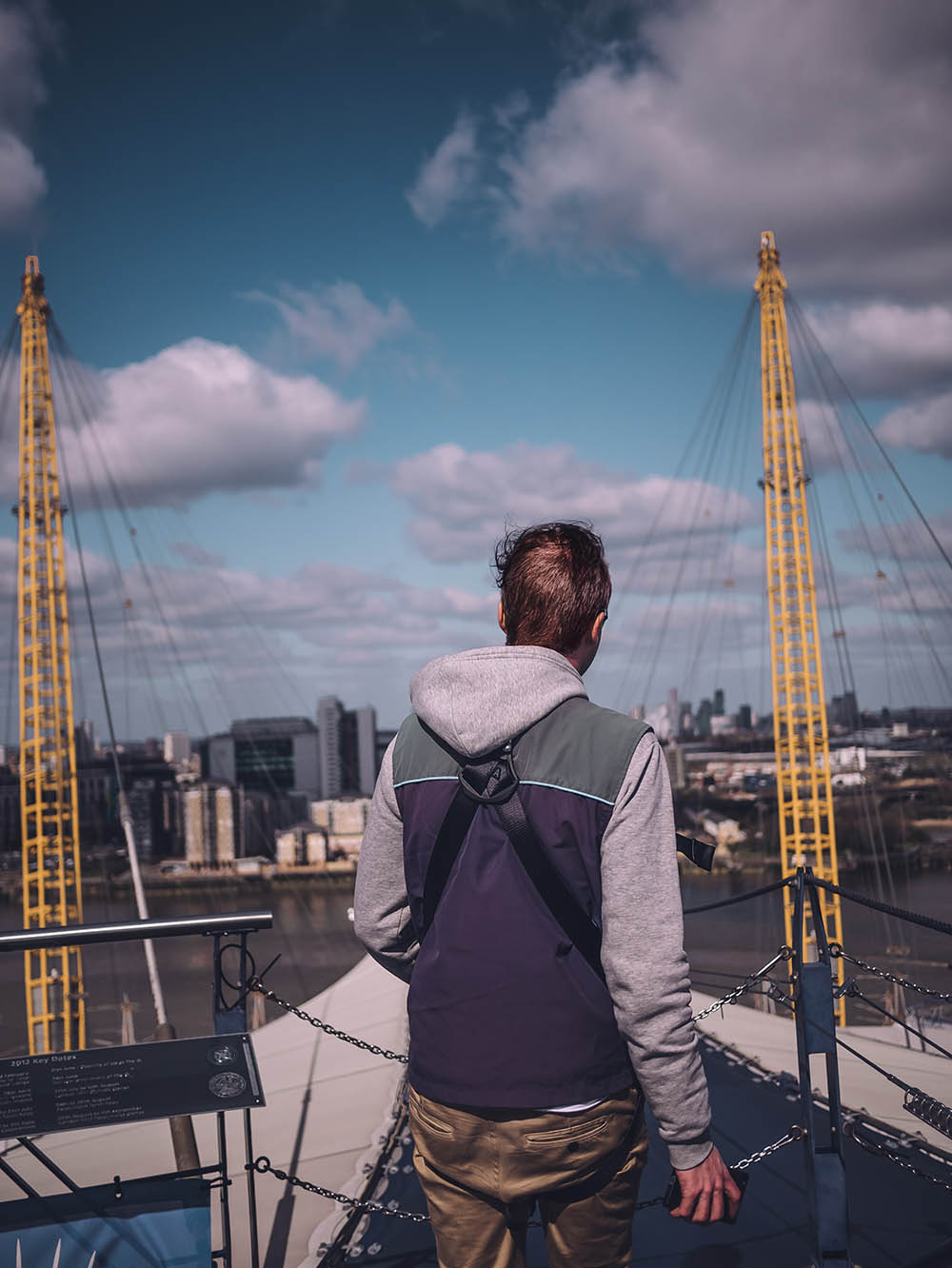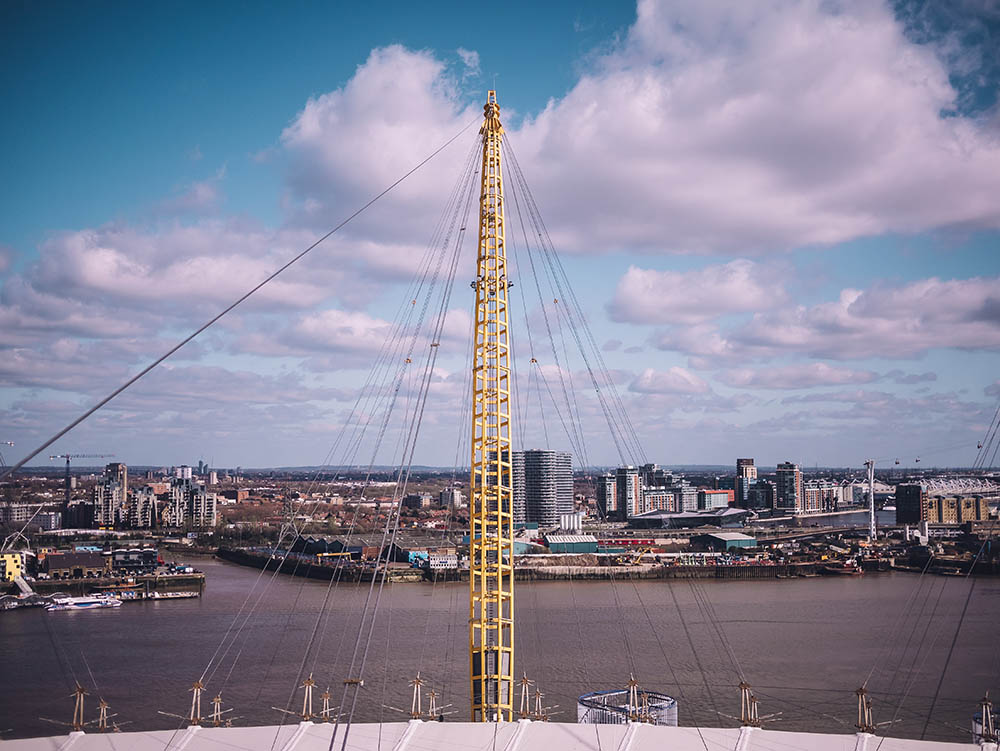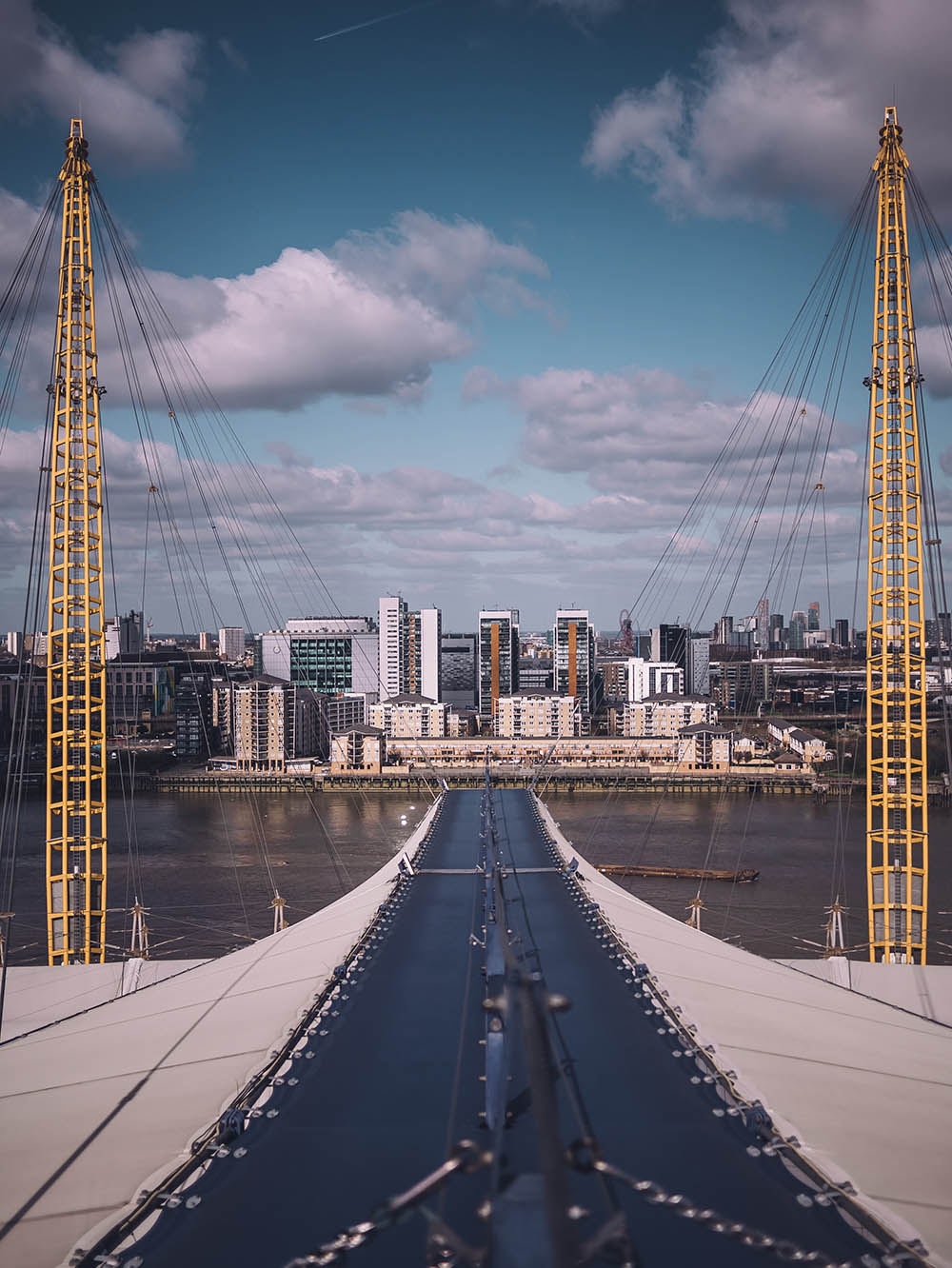 Once I had reached the top, I was unclipped from the safety rail and free to explore the viewing platform at the summit of the dome. I took in 360-degree panoramic view of the city, and was able to capture photographs of iconic buildings such as the Gherkin, Tower Bridge, and the Shard.
Up at the O2 offers one of the most fascinating ways to see London, and summiting this iconic structure is a phenomenal experience that you will long forget.
---

Do you enjoy adventure activities like these, and is it something you could consider doing on your next trip to a major metropole? Share in the comments below!