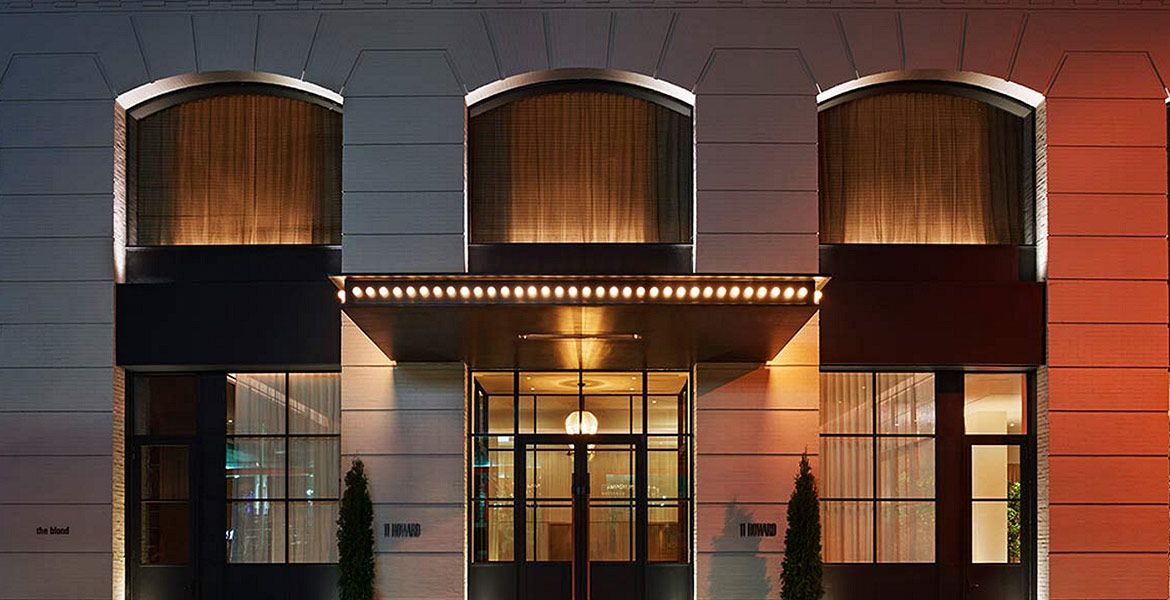 11 Howard – Casual Luxury in SoHo, Manhattan
As one of the most popular tourist destinations in the world, it's no wonder that New York City is home to an abundance of luxury hotels. Despite this, I can't help but being overly enthusiastic every time a new design-driven hotel debuts. In April 2016, the highly-anticipated five star 11 Howard opened its doors in the heart of SoHo. With raving reviews and ranked #43 of #463 Hotels in New York City, I couldn't wait to experience the conscious hospitality of this new downtown gem.

The 221-room property is housed in a landmark building, formerly a post office, conveniently located on Howard Street in SoHo. Finding my way to 11 Howard was easy – as I exited the Canal St. subway station I couldn't help being wowed by the 150-foot-by-50-foot swirling blue mural that adorns the building's south-facing wall. The design is encompassed of motifs such as Chinese dragons, a giant fork, buildings, and other elements that pay tribute the history of SoHo.
Contemporary furnishings, 15-foot high ceilings and carefully selected art all add to the sophistication of 11 Howard. The aesthetic is evident immediately as you enter the lobby, where a gorgeous spiral black staircase towers up to the hotel's bar, The blond.
The hotel's fashionable and contemporary style is fitting for the property's location – set in the heart of the creative and hip Manhattan's SoHo district. It's prime location makes 11 Howard nicely tucked away from the mayhem of Times Square. The property is situated just down the road from Bloomingdales, Tribeca Park and Manhattan Bridge and offers an excellent vantage point for downtown exploration.
Facilities & Amenities of 11 Howard
As I made my way up this staircase leading to the second floor I entered the hotel's bar, the Blond – one of the hottest bars in SoHo, set in a opulent and glamorous environment. The bar offerings are well curated and you will be spoiled for choice as to what to sip. As the sun sets into the landscape and the moon rises over the low slung neighbourhood, the venue transforms itself into a nightclub and welcomes guests to imbibe into the wee hours as you clink glasses with your crew. The arched windows and low lighting in combination with dark woods and heavy velvets creates a sensual and attractive space reminiscent of 1930s jazz culture of NYC.
Next to the Blond lies the Library. With its collection of beautiful furniture, quirky objets d'art, elegant Mahogany concierge desk and wide wood-board floor the venue will transport you back to the atmosphere of New York's golden age. Providing guests with a multifunctional sophisticated and relaxed central meeting place, the Library is a place to see and be seen. The setting is elegant and modern, and the service is professional and welcoming.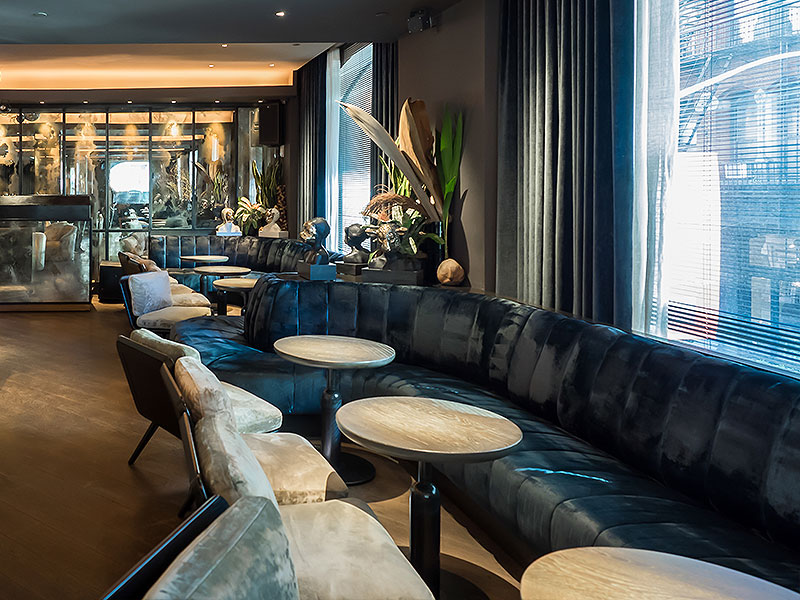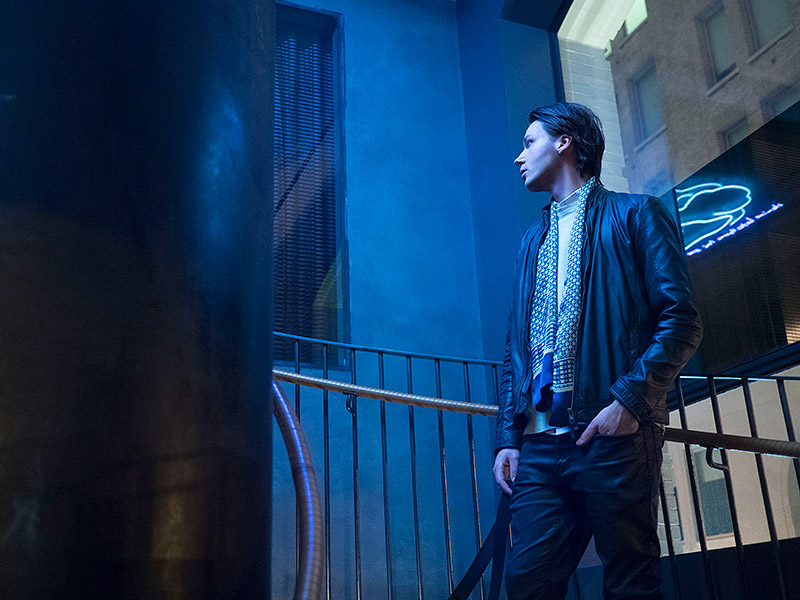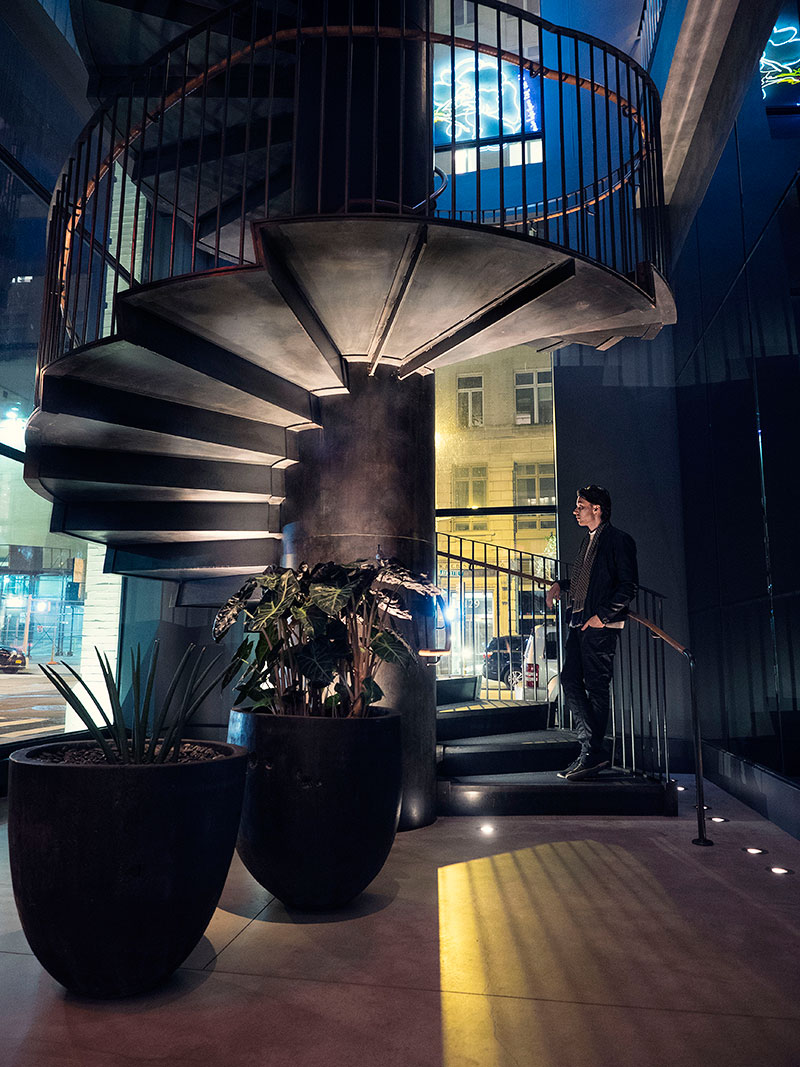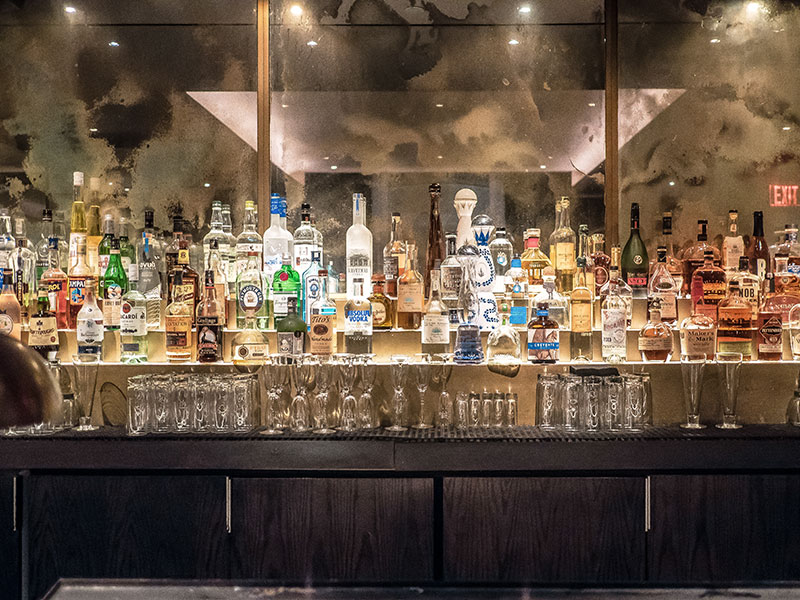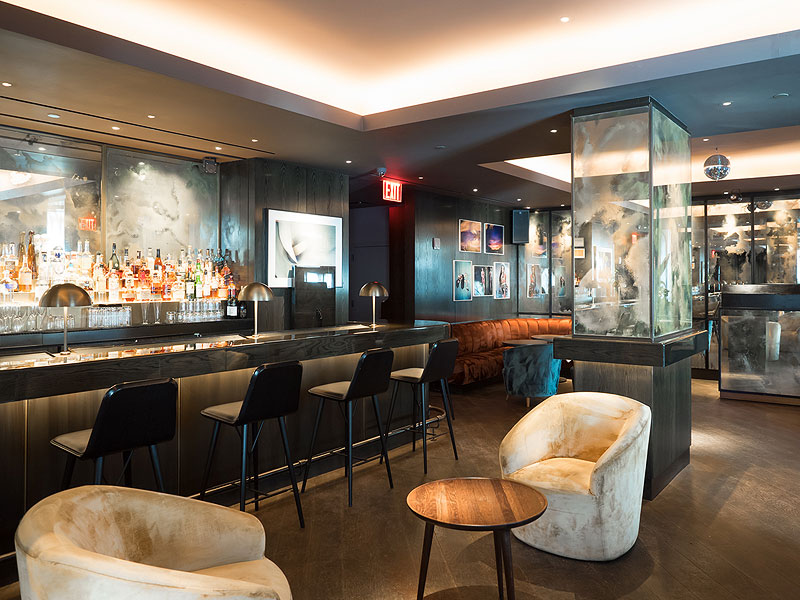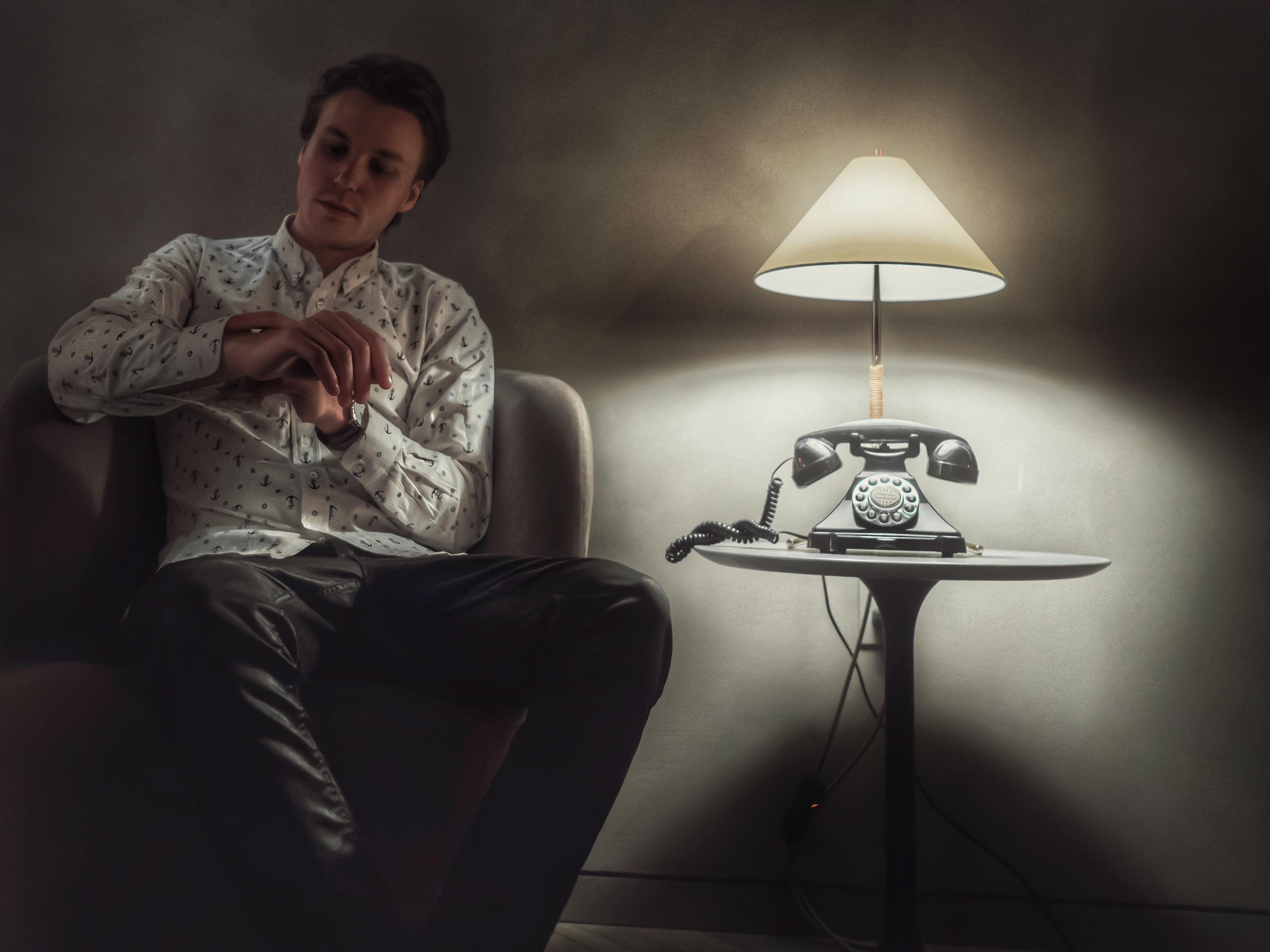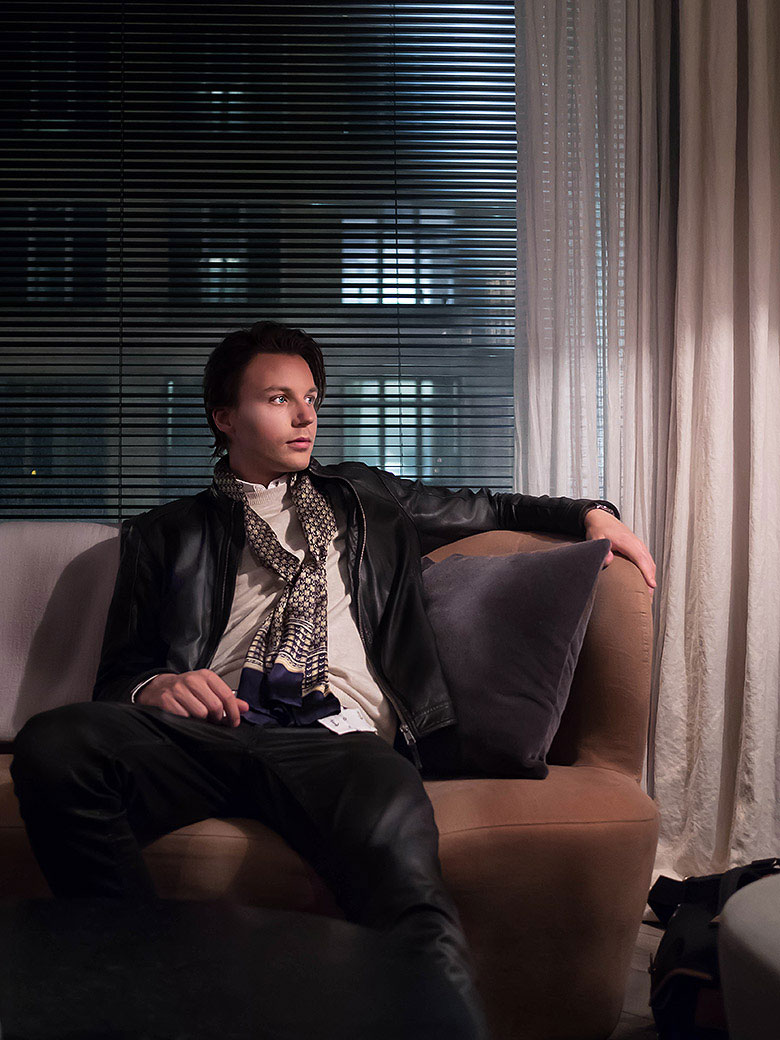 Rooms & Suites
The rooms, which range from 183 to 323 square feet, are modest in size, but thoughtfully appointed and with plenty of space to manoeuvre around. The 11-foot-high ceilings added a sense of space and air. The oversized windows, overlooking the low-slung area of SoHo, provide generous of natural light, further amplifying the size of the room.
11 Howard's interior design is classy and sophisticated, with a Scandinavian minimalist vibe. A colour palette of beige, gray and muted pastels dominate the room, with accents in oak, brass and wool delivering a finish touch. The handcrafted furniture, exclusively designed for the hotel by Danish studio Space Copenhagen, feature natural materials such as stone, bleached woods and leathers.
The light hues of the walls and flooring are offset by an elegant black headboard and a modern ceramic wall sculpture hanging above the bed. Soft natural bamboo area rugs partially covered the elegant light oak wood floor. My room was outfitted with credenza, desk, armoires and the plush king sized bed was adorned with a double-weaved wool bed throw from French design house Society.
The spacious luxe bathroom was my favourite feature. The bathroom was outfitted with porcelain tiles, with brass trimmings nicely contrasting against the light marble countertops. An assortment of bath amenities from organic Grown Alchemist was beautifully presented on a ceramic plate.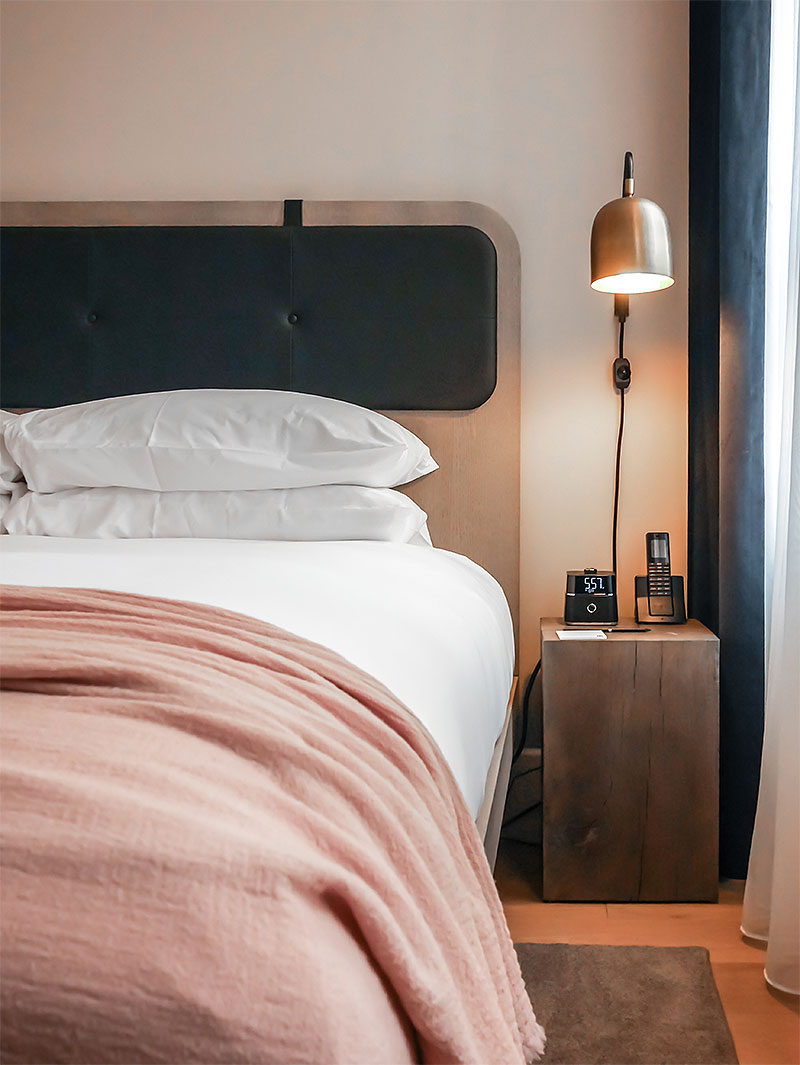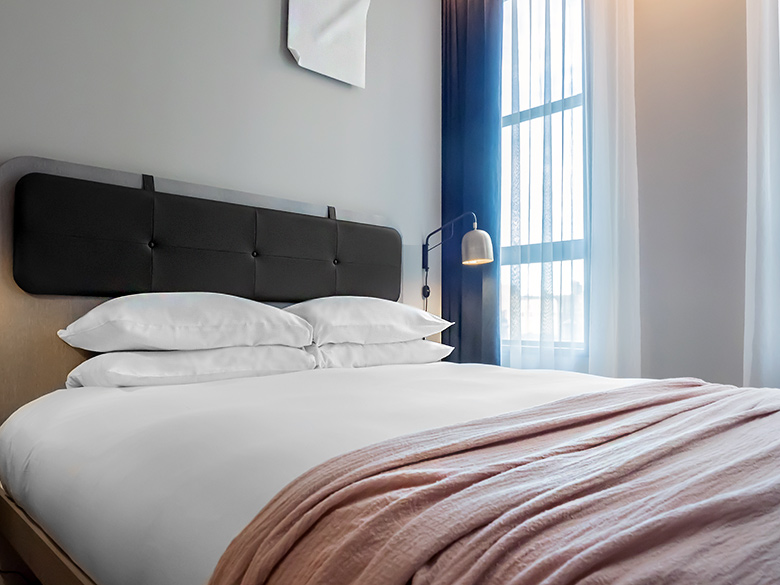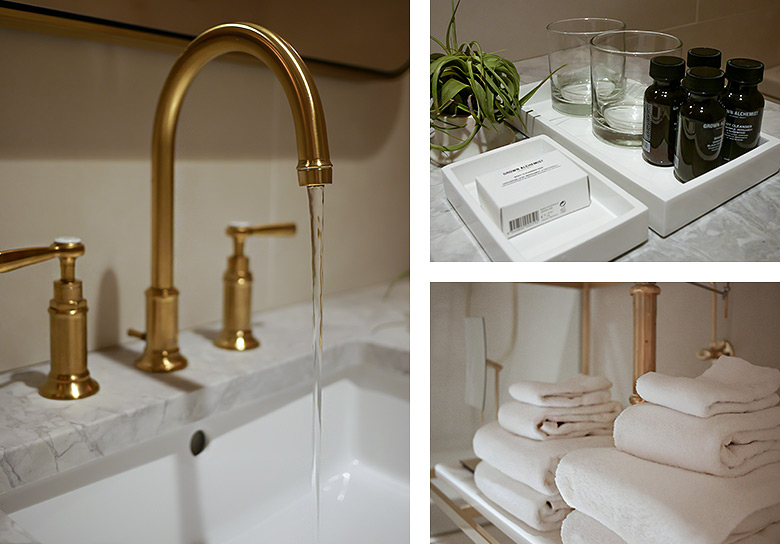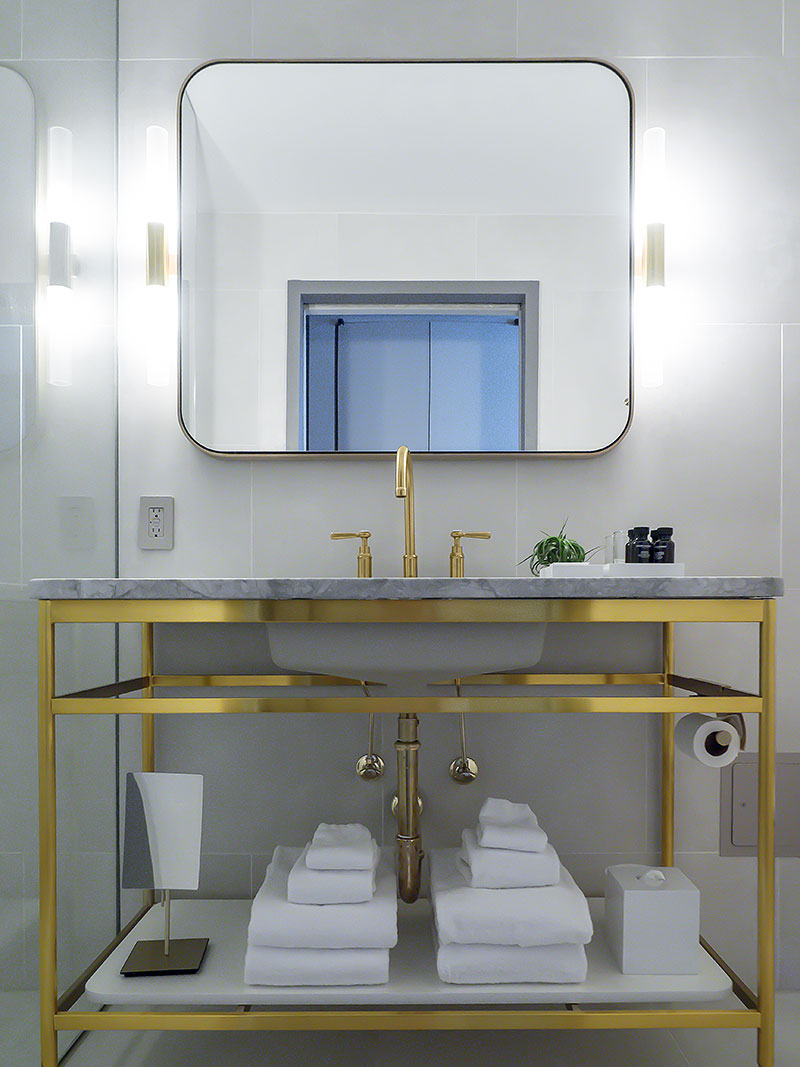 Casual Luxury
With just over 200 rooms and suites, 11 Howard's offers an intimacy that is rarely seen in larger hotels. The property and its interiors exudes a feeling of a timeless elegance, and the hotel's public spaces are gorgeously inviting. 11 Howard is the ideal choice for travelers in search of casual luxury who also wish to escape the Midtown mayhem for the soothing and calm vibe of SoHo and neighbouring areas. 
11 Howard at a Glance
Facilities
Complimentary WiFi throughout the hotel. 606-square-foot event space is equally suited to a board meeting and a private meal. A fitness center is available for all guests.
Food + Drink
Room service is available 24 hours a day, for breakfast, all-day dining, and late-night noshing. In-room private dining can be ordered by the in-room tablet. The on-site restaurant Le Coucou entices hungry guests with its menu of simple yet refined classic French dishes. The blond, the hotel's bar, welcomes guests to work, mingle, and relax.
Neighbourhood
Located in the creative and hip Manhattan's SoHo district, nicely tucked away from the mayhem of Times Square. Down the road is Bloomingdales, Tribeca Park and Manhattan Bridge. The nearest subway station, Canal St. Station, is only a 2-minute walk. Neighboring areas include Chinatown, Little Italy, Tribeca & Greenwich Village.
Contact
+1 212 235 1111
11 Howard St, New York, NY 10013-3111 (view location).
11 Howard Website | Instagram | Twitter.
---
Have you ever been to New York City? In which part of town do you prefer to stay, and why? Please feel free to let us know in the comments below!