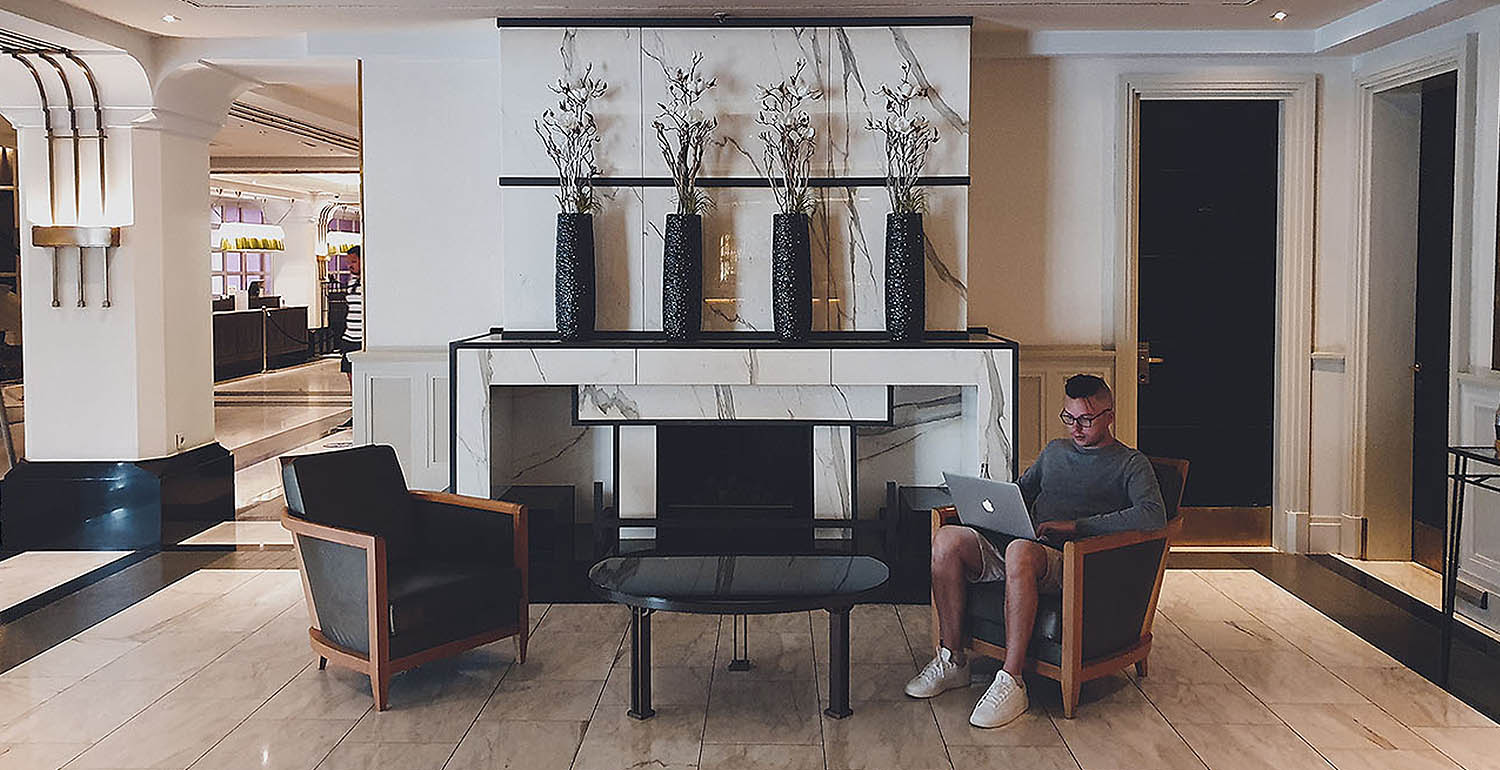 My Week In Czechia With Hilton Prague & Hilton Prague Old Town
Lately, I have been travelling to Prague quite frequently. For my most recent trip, I was happy to learn that the American hotel chain Hilton, first launched in 1927, had two properties in the heart of the city. I decided to pay both properties a visit. Located in Prague's most beloved neighbourhood, Old Town, the Hilton properties offer guests memorable and high quality hotel experience.

Some of the luxurious amenities at Hilton Prague include expansive space for guests to enjoy the large outdoor hotel terrace, a spa with a large pool and sauna and steam rooms, a fitness area, and six dining venues, one of which is a rooftop terrace; CLOUD 9 SKY BAR & LOUNGE, with stunning views of Prague. The Hilton Prague Old Town boasts a pool, sauna, grand ballroom with foyer, and a restaurant serving international and Czech inspired cuisine.

Hilton Prague
The first thing that struck me when I arrived at Hilton Prague was how incredibly expansive it was. The lobby consists of a multiple-story atrium, with massive glass ceilings that allow for beautiful light and space in the building. I learned that previous American presidents, including Barack Obama and the Clintons, had stayed here.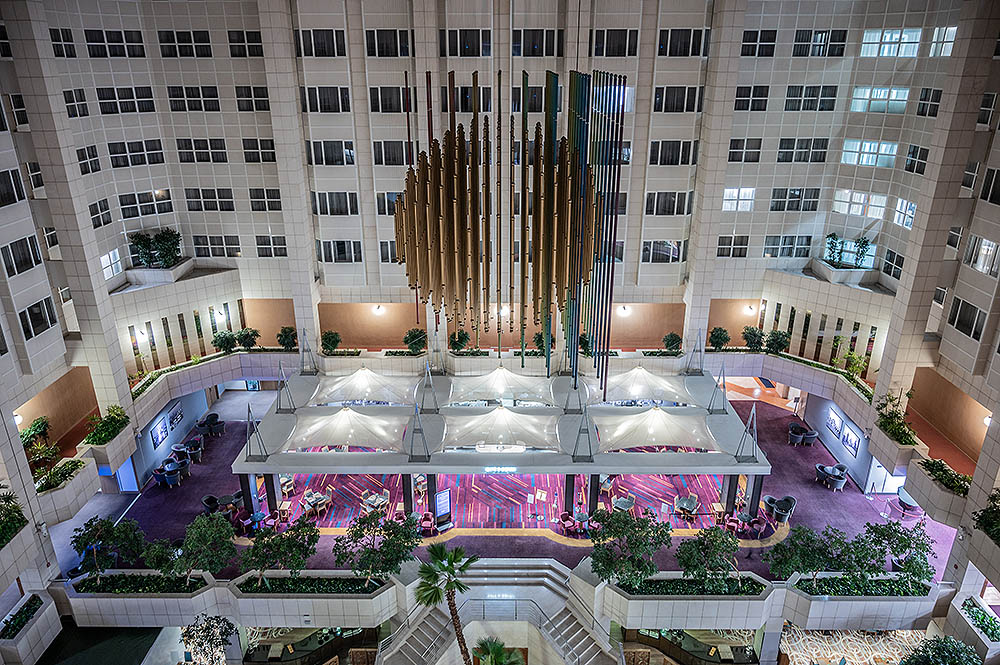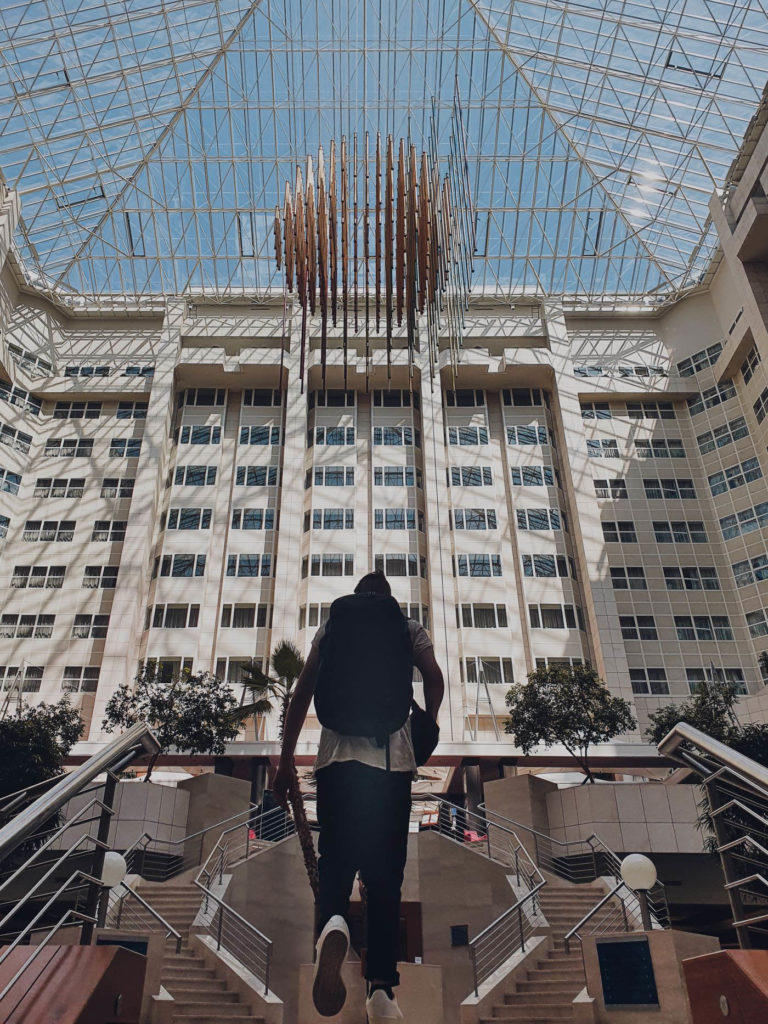 Rooms
After an effortless check-in, I headed up to my room through the glass lift. My anticipation and expectations were running high as I was already impressed with the massive building and sleek interior design of the hotel, hoping the same would apply for my room. My room for this particular stay was a King Room with Executive Club Perks – perched on the 5th floor overlooking the beautiful atrium. Upon entering, the first single thing that caught my attention was the thoughtful welcome amenities, a large plate of fresh fruit and berries, a plate of croissants, pastries, and muffins, and freshly squeezed juices, a nice touch that did not go unnoticed.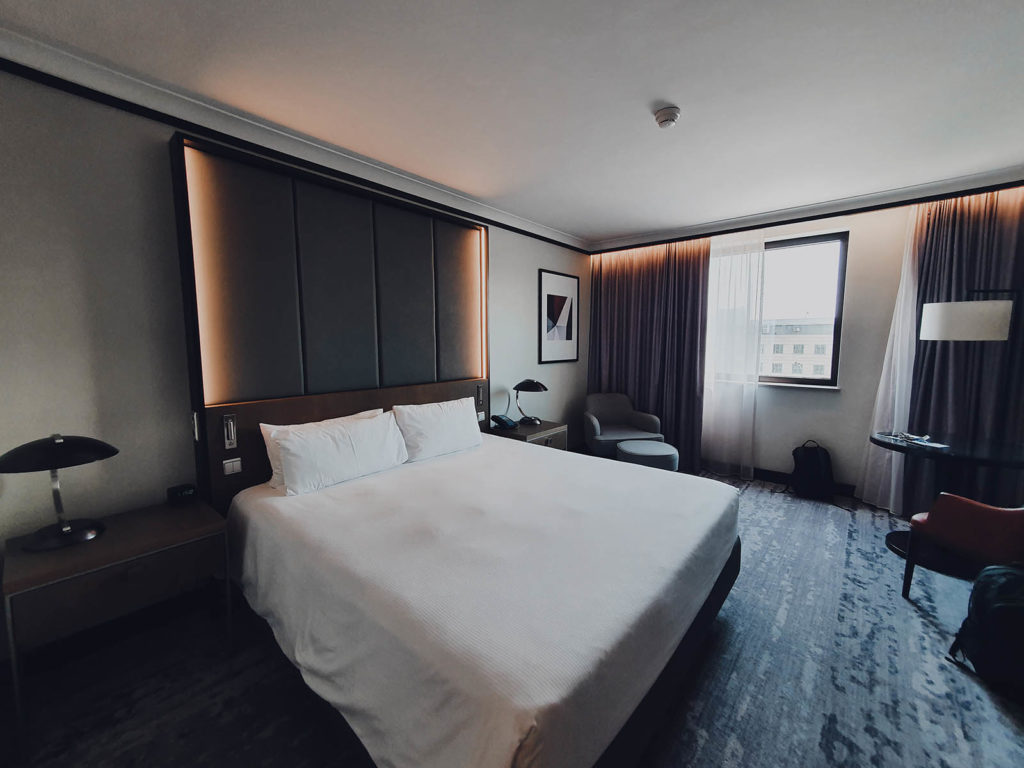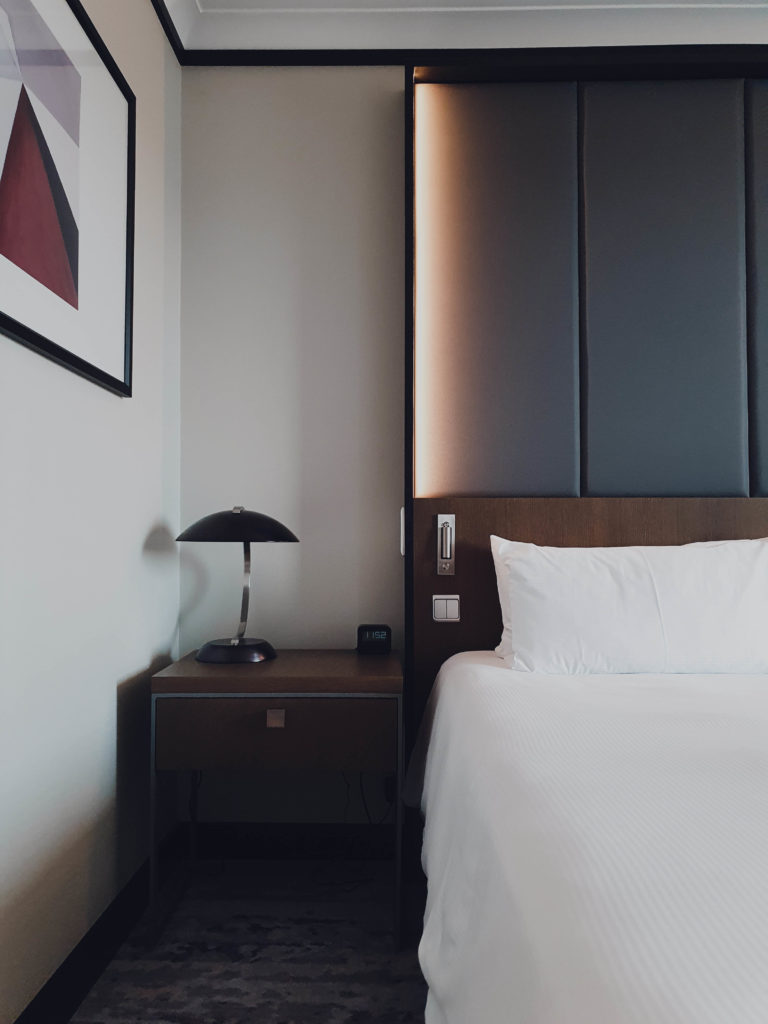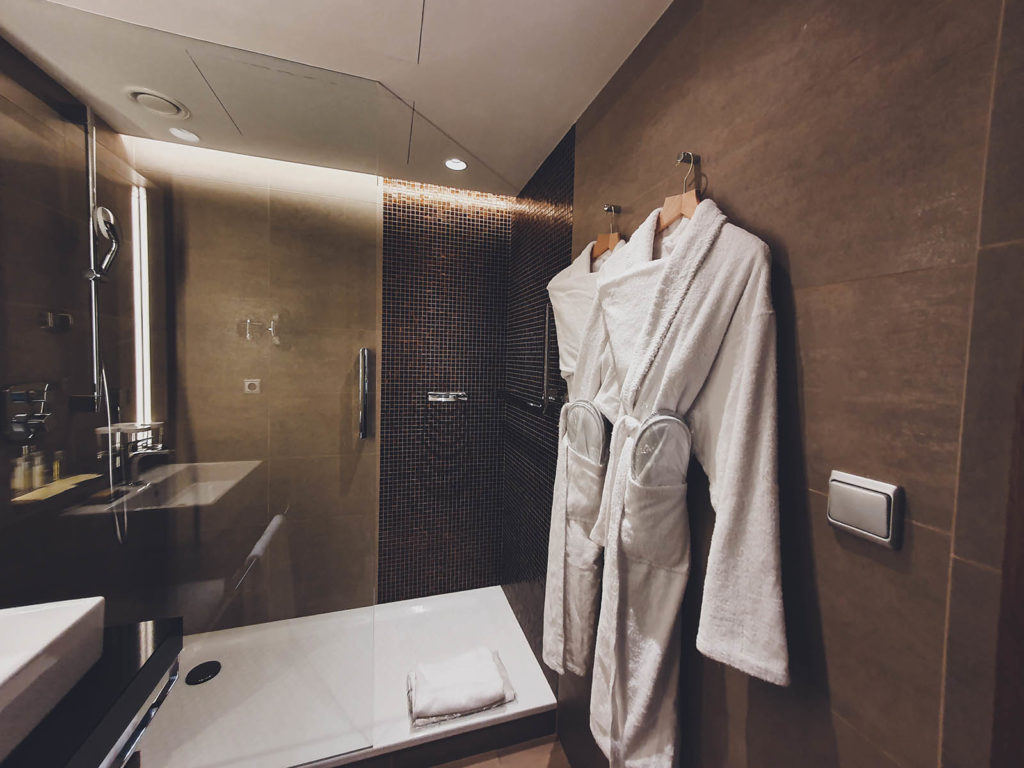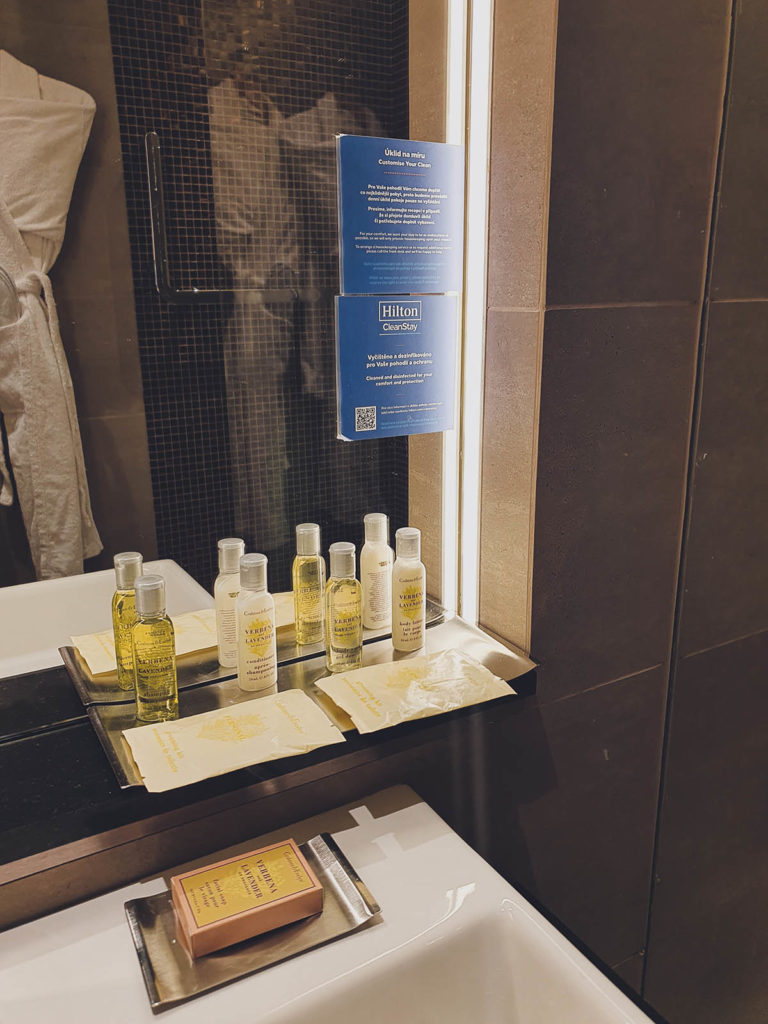 Cloud 9 Sky Bar & Lounge
The CLOUD 9 SKY BAR & LOUNGE is located on top of the Hilton Prague Hotel and open for both Hilton guests and non-hotel guests. The bar offers both indoor and outdoor seating, with large floor-to-ceiling windows that boast panoramic views of the Vltava river and Prague skyline. The place has a modern vibe, along with ambient mood lighting that heightened the fun factor. I decided to stop by for a three-course dining experience, and sampled items such as the burger, cilantro quesadillas, and tiramisu eclair.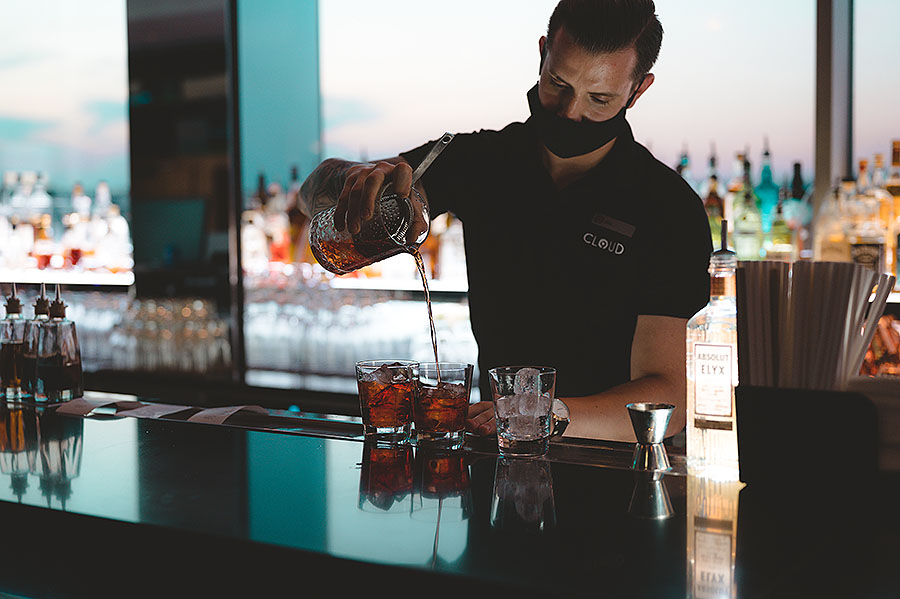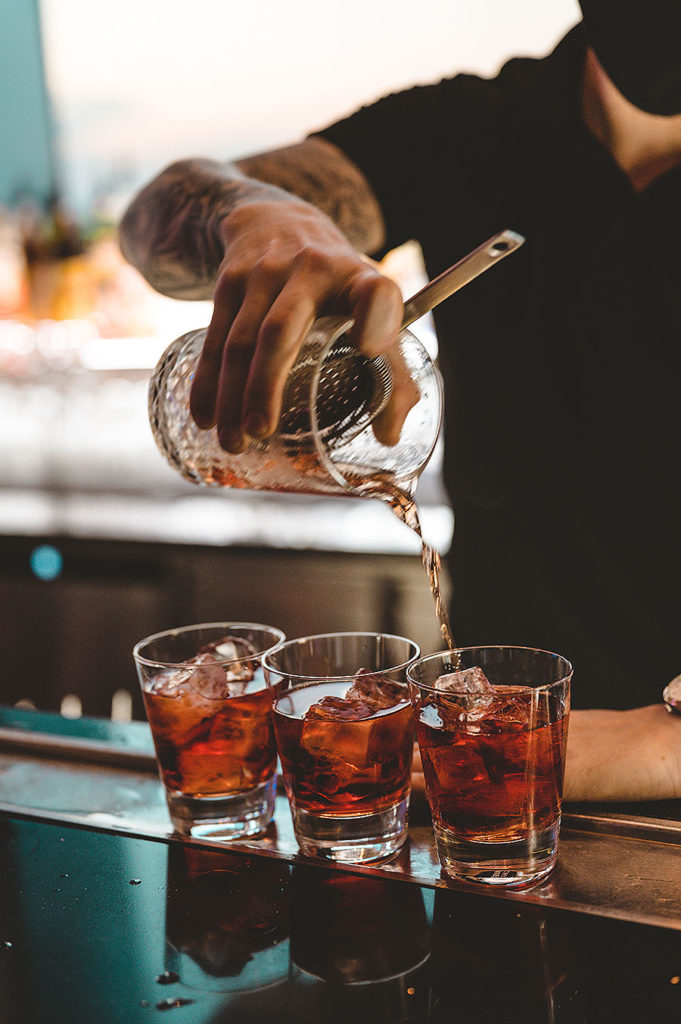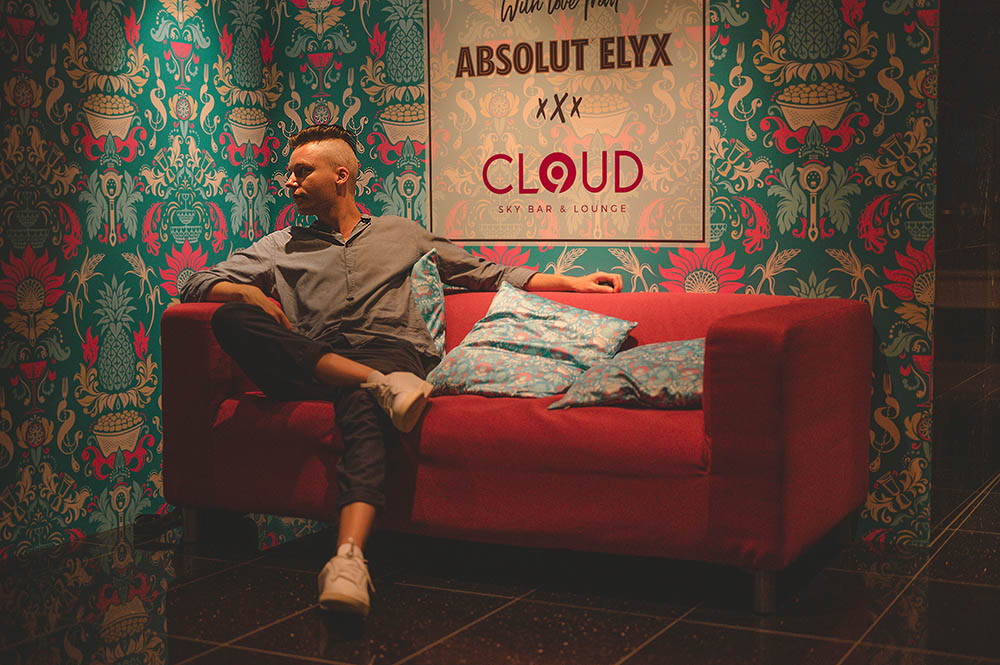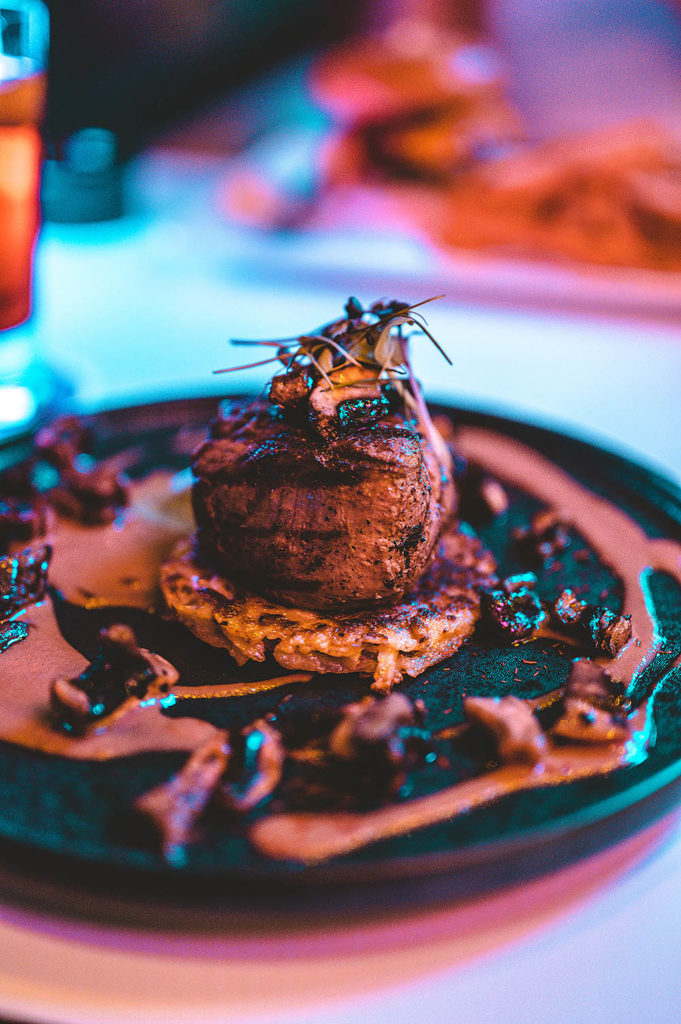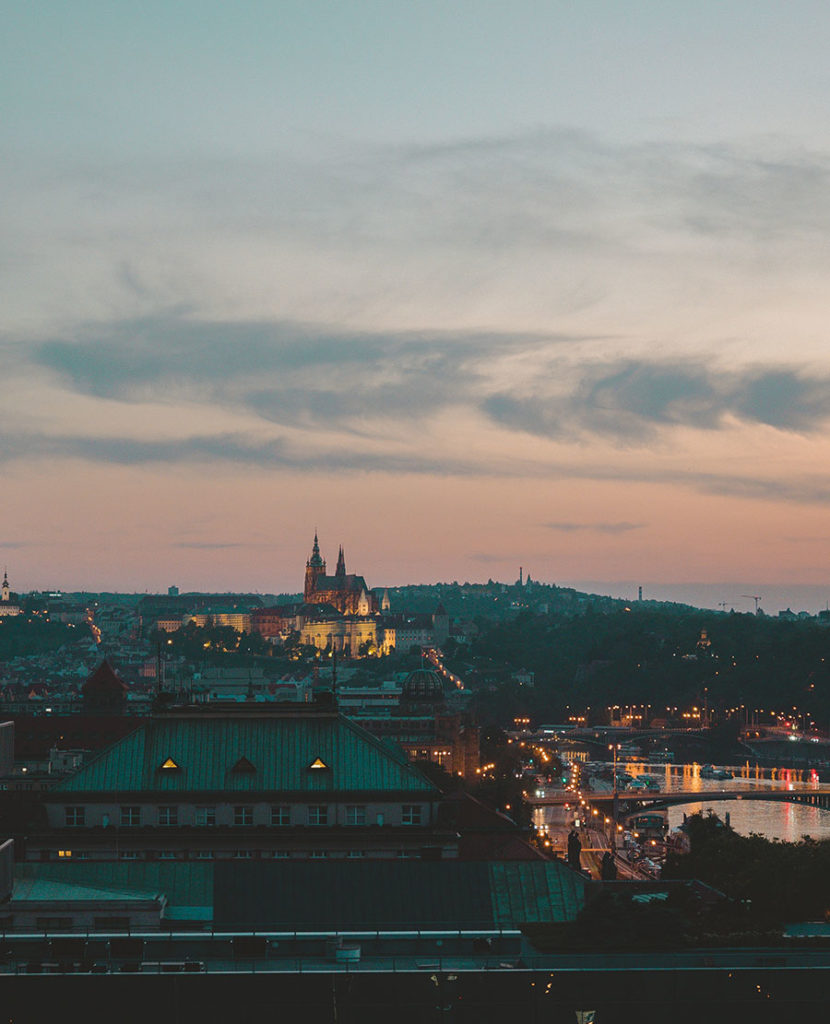 Spa & Pool
My favourite part of staying at Hilton Prague was the spa and pool area. After dinner at Cloud 9, I was left feeling astonishingly full and satisfied, and was looking to relax and wind-down. I headed down to the pool area and sank into the warm water to rejuvenate tired muscles and mind. What was supposed to be a quick break turned into a relaxing long one, and I had a chance to try both the aromatherapy sauna and steam room, which allowed me to re-energise my travel-weary body.

Hilton Prague Old Town
Hilton Prague Old Town is known for its beautiful Art Deco inspired interior design which is blended with a contemporary style, with a stunning marble-floor, large mirrors, decorative artwork, and illuminated walls. The location of the property is convenient, with beautiful landmarks, including the Old Town Square, Charles Bridge, and Wenceslas Square, within a 10-20 minute stroll away.

After being greeted and checked-in by the attentive and friendly front desk staff, I quickly whisked up my bag to my room. My room, a King Deluxe Room, was newly renovated, compact and small, but sophisticatedly designed with neutral tones, modern pieces of art, and a beautiful bathroom in marble. I deeply appreciated the welcome amenity that I received; a bottle of wine and a jar of the hotel's own honey that they get from their beehives, located on the hotel's rooftop.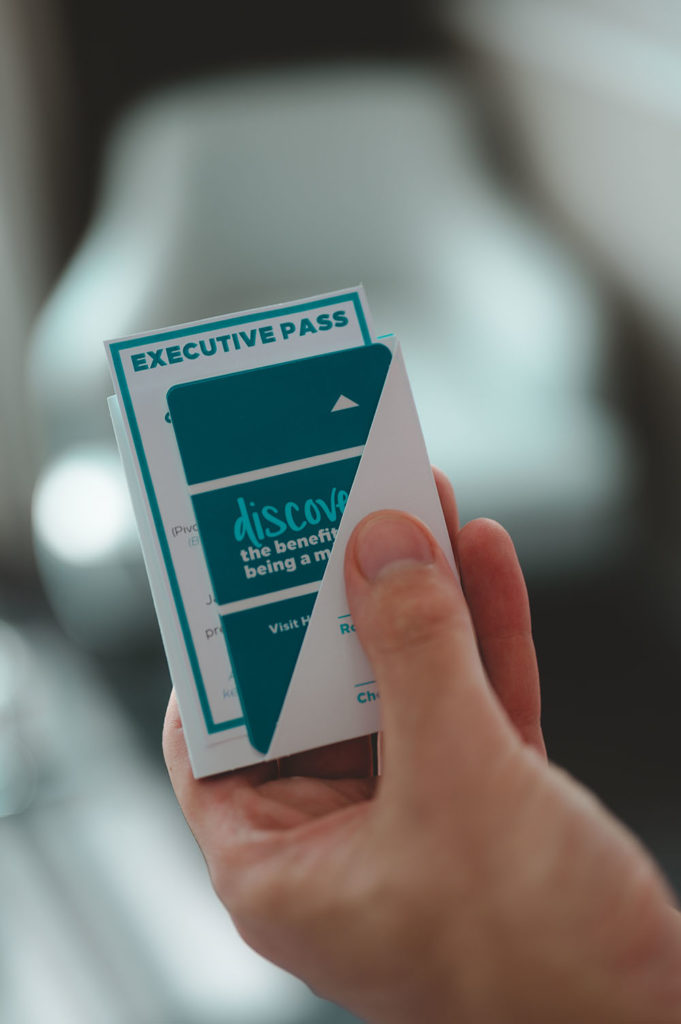 Zinc Restaurant
As I had spent an entire day out in Prague, I was famished by lunch time and decided to enjoy a late lunch at Zinc Restaurant. I perused the menu and had a hard time deciding what to opt for, since everything on the menu appealed to me. I opted for a Czech Beef Goulash, with braised beef ribs in dark beer, potato dumpling chips, and cauliflower cream. For dessert I had a delicious Honey Cake, baked with the hotel's own honey. Overall the food was very fresh and flavourful, and I really love that the dishes are based on seasonal and fresh ingredients.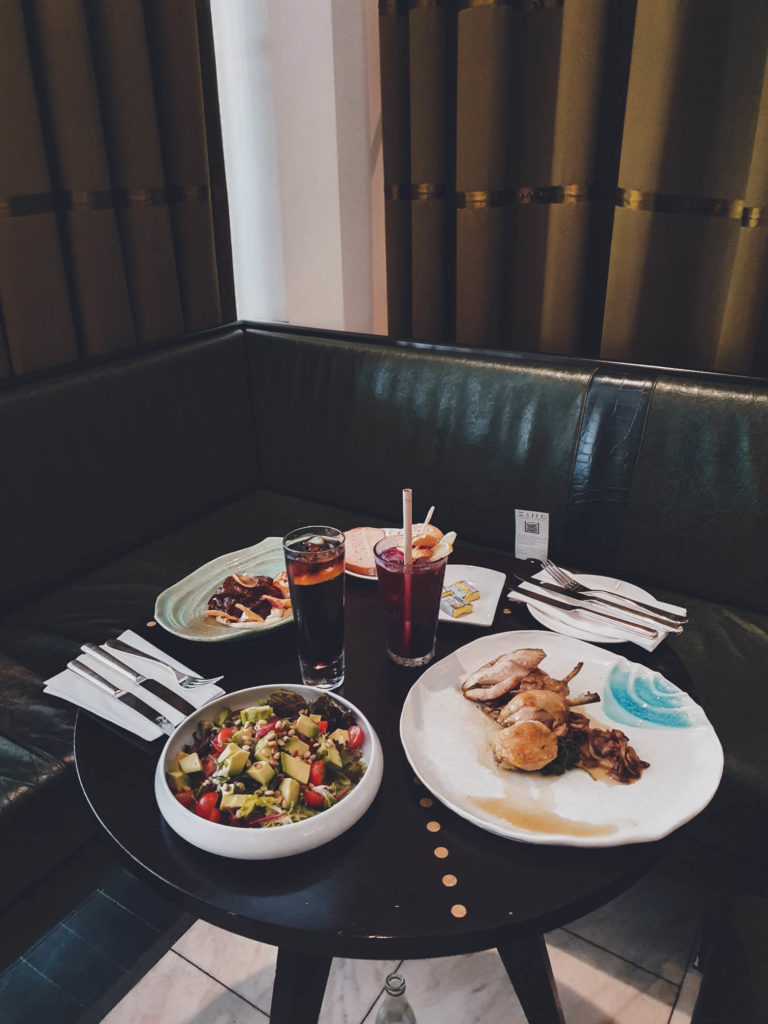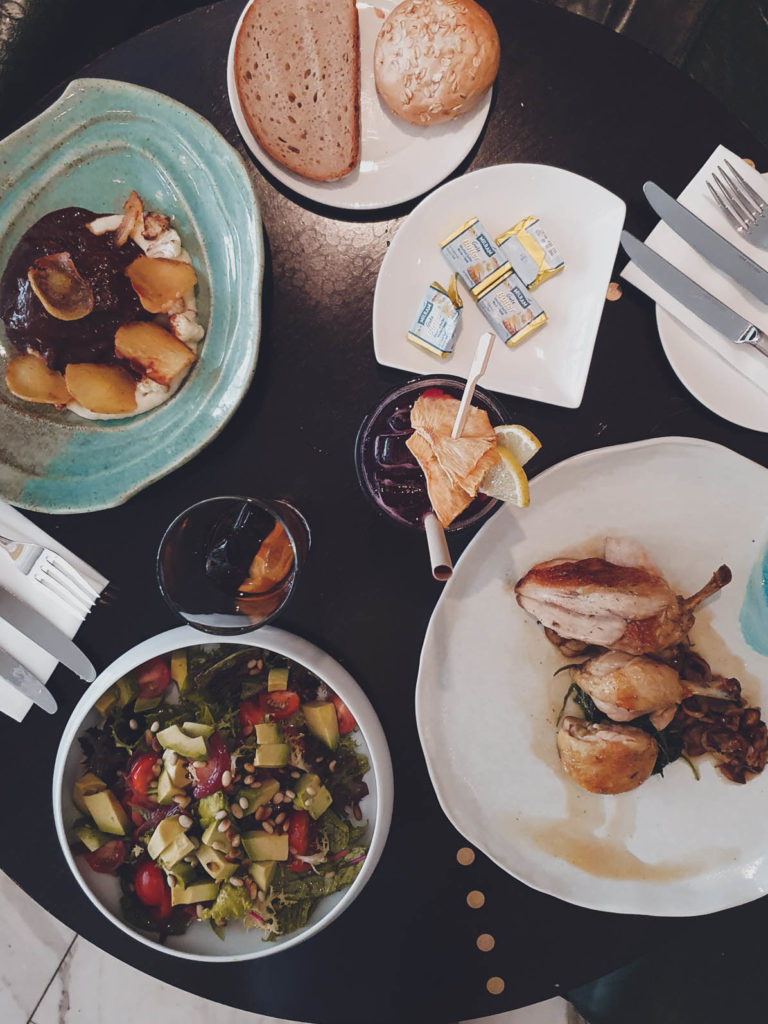 Breakfast
On my first morning in a new destination I typically try getting out and finding a local restaurant in search of local dishes, but being weary after having travelled for long, I decided to try the hotel breakfast. The breakfast ticked all my boxes; it was served in the Zinc Restaurant, an intimate and atmospheric venue, and the offerings included Eggs Benedict, Belgian Waffles, fruit salad, a mix of cheese and deli meats, pastries and condiments, and more. Thanks to Hilton's newly implemented CleanStay programme, the breakfast venue offered a wide variety of meal options, such as "grab & go" items, pre-plated covered items, and à la carte service. As for room service and in-room dining, there is a contactless delivery, during which orders are simply placed outside the guestroom door, ready for the guest to collect.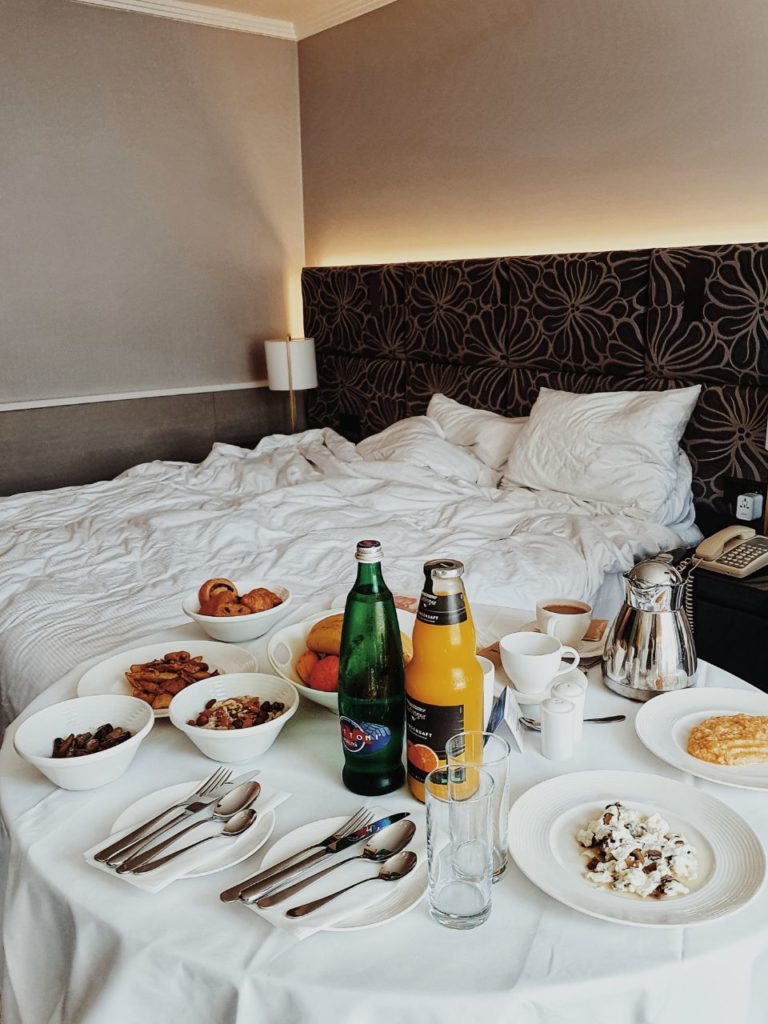 Executive Lounge – Now Executive Lounge Benefits
My favourite aspect of staying at Hilton properties is the Executive Lounge. Travelling a lot, I have experienced many executive lounges and always appreciate hotels that have them. A lot of my time was spent on my laptop editing photos, and I preferred spending that time in the lounge, where I had the option to work in an area bigger than my room whilst sipping fizzy drinks. With the current situation, the Executive Lounge at the Hilton properties was suspended. However, I was happy to hear that even though the traditional Executive Lounge was not available at the time of my visit, the Executive Lounge concept had been modified. As such, I was able to enjoy Executive Lounge Benefits. Eligible guests are able to enjoy complimentary refreshments, drinks, and nibbles in a quiet and relaxed setting. The Executive Lounge setting at Hilton Prague Old Town also offered some delicious Asian dishes in the evening, such as spring rolls, dumplings, and sweet and sour chicken, which were served in the restaurant Zinc, instead of the traditional Executive Lounge. I was particularly fond of the lounge environment at Zinc, which allowed me to casually work in a relaxed setting.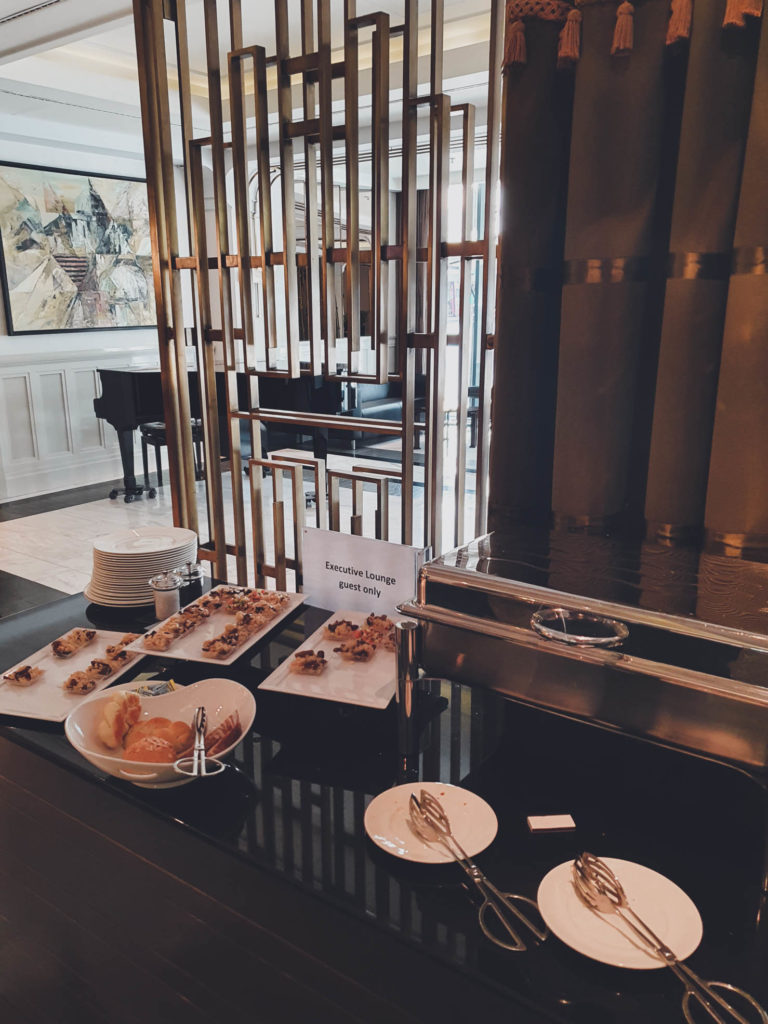 Travel During Current Times – the CleanStay Programme
Many of my friends and colleagues have been curious about how the current climate has shaped travel experiences and the hospitality industry. I often get asked about my experience, how it is to travel during the current situation, if anything is different. I can't stress enough how immensely important responsible travel is – always, but especially in times like these. What I enjoyed about Hilton is that they have implemented a CleanStay programme, introducing sensible ways to reduce risks for guests and staff. This initiative includes new and rigorous hygienic standards; for example, the housekeeping protocol has seen a drastic change, in which multiple disinfecting steps are carried out to ensure a full clean of the room and suites using hospital-grade cleaners, with special attention given to high touch areas. When I arrived to my room, the door was marked with a Hilton CleanStay room seal to verify that the room had met the CleanStay standards. Knowing this, I felt a sense of contentment and felt more at ease. Furthermore, there is an increased frequency of cleaning public areas, The CleanStay programme is a collaboration with RB (maker of Lysol and Dettol) as well as the American nonprofit academic medical centre Mayo Clinic.
Overall Information
My experience at the two Hilton properties in Prague was an indulgent treat and provided me with a peaceful respite from the hectic work schedule I had. I found the Hilton Prague Old Town to be an oasis of calm in a location in Prague's beautiful neighbourhood that put me right among some of Prague's most beloved attractions. The Hilton Prague impressed me with its modern architecture and its wellness and spa area, where I enjoyed a divine and relaxing experience. With the pristine spa, classy interiors, fine dining options, and exemplary service, I would love to go back and stay here again.