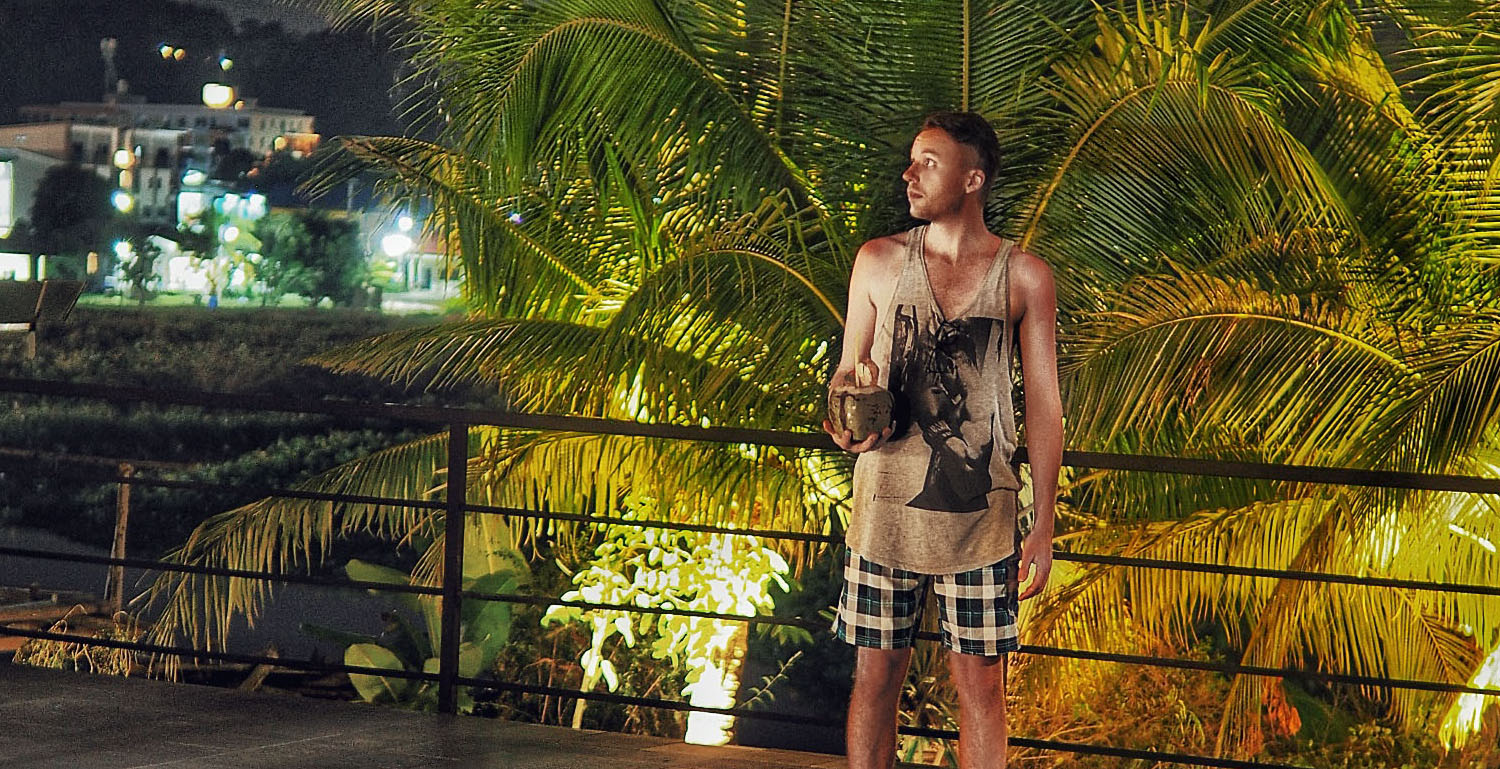 Marina Express Aviator Hotel – All the Fun Without Any Turbulence
I often hear that life isn't about the destination, but more about the journey – and come to think of it, some hotels have taken this philosophy a step further by basing their properties on the theme of aviation. A such hotel is the Marina Express Aviator, a quirky aviator-inspired property, conveniently located nearby Phuket International Airport.

Location
I decided to stay at the Marina Express Aviator during my last day in Phuket, as I had an early flight the next morning and the location provided to be ideal – as it is situated in a quiet street a mere 15-minute walk from the airport, yet only 850 metres from Naiyang Beach. Splash Jungle Water Park is also nearby (2 km), as is Sirinath National Park (1 km).
Naiyang Beach is a serene bay popular with Thai locals. The area is picturesquely fringed with casuarina trees which provides a much appreciated shade. Some parts of the beach are actually located inside the Sirinath National Park, making it an unexploited and relaxed spot.
All in all, the location is very convenient if you are planning to stay there for one night, arriving in Phuket late or leaving early in the morning, but still wish to maximise your stay and do and see more with the little time you have left.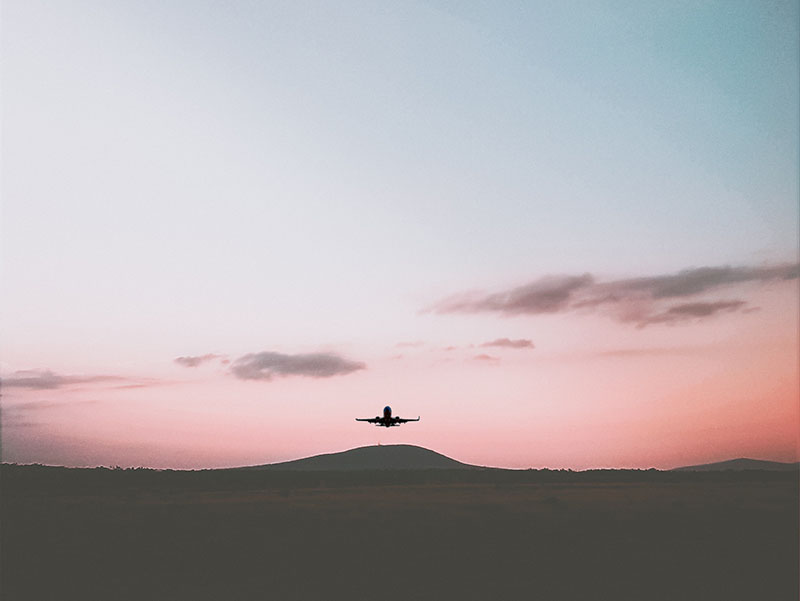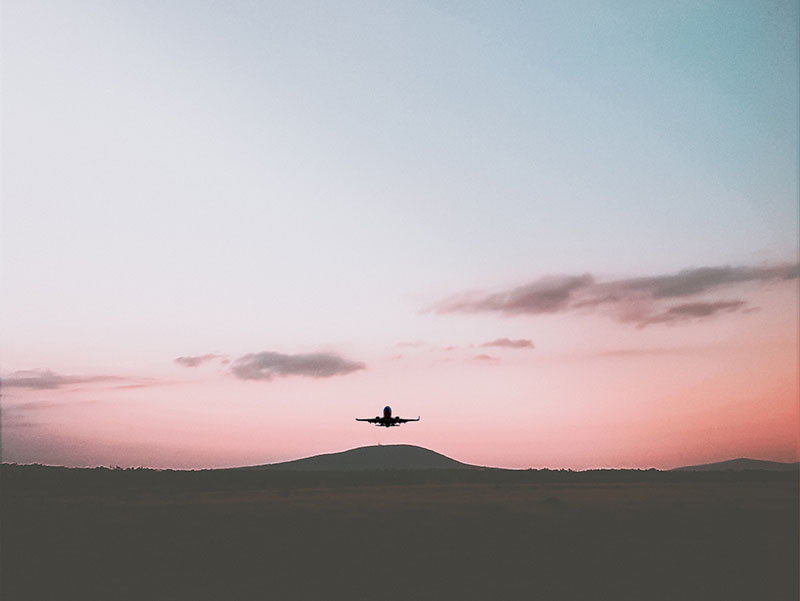 The Hotel
Due to its unique position near the airport, the Marina Express Aviator has an interesting design layout and interior, drawing on the aesthetics of the 1940's. The aviation-theme is evident from the moment you step into the lobby and I felt like I was transported into a World War II flick. Rooms and common areas very beautifully decorated with aviation-themed artworks and bric-a-bracs, which truly captured the nostalgia of 1940's travel.
The hotel comprises of 108 rooms which are equipped with a king-size bed, satellite TV, a sofa seating area, a fridge, en suite bathroom and more.
I stayed in a Deluxe Pool Access Room, which provided all the basic amenities. Take note, I made full use of the private balcony with direct entrance into the swimming pool, as I opened up the French windows and jumped into the pool in no more than five steps from the door. I completely love the indigenous idea of a room with direct pool access, and fell in love with the small on-water lounging deck that added a sense of pure relaxation. The poolside deck comes complete with comfy sun beds, where you can enjoy summer drinks and light poolside snacks while lounging under the palm trees.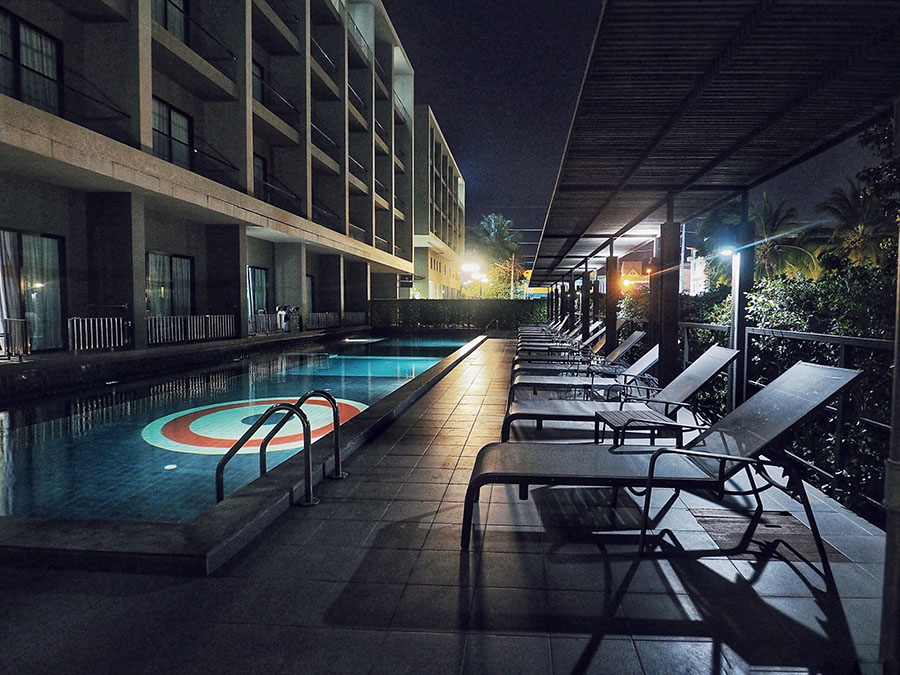 Amenities
Marina Express Aviator offers guests a whole host of amenities, including a small fitness center with exercise machines, a The Harbour Café, a pool, a terrace bedecked with loungers, conference centre and meeting rooms. Swimming can work up quite a thirst, and so the hotel provides exotic fruit juices, which can be imbibed just by the pool. There were beautiful walkways under the palm trees, which gave an exotic feel to the setting.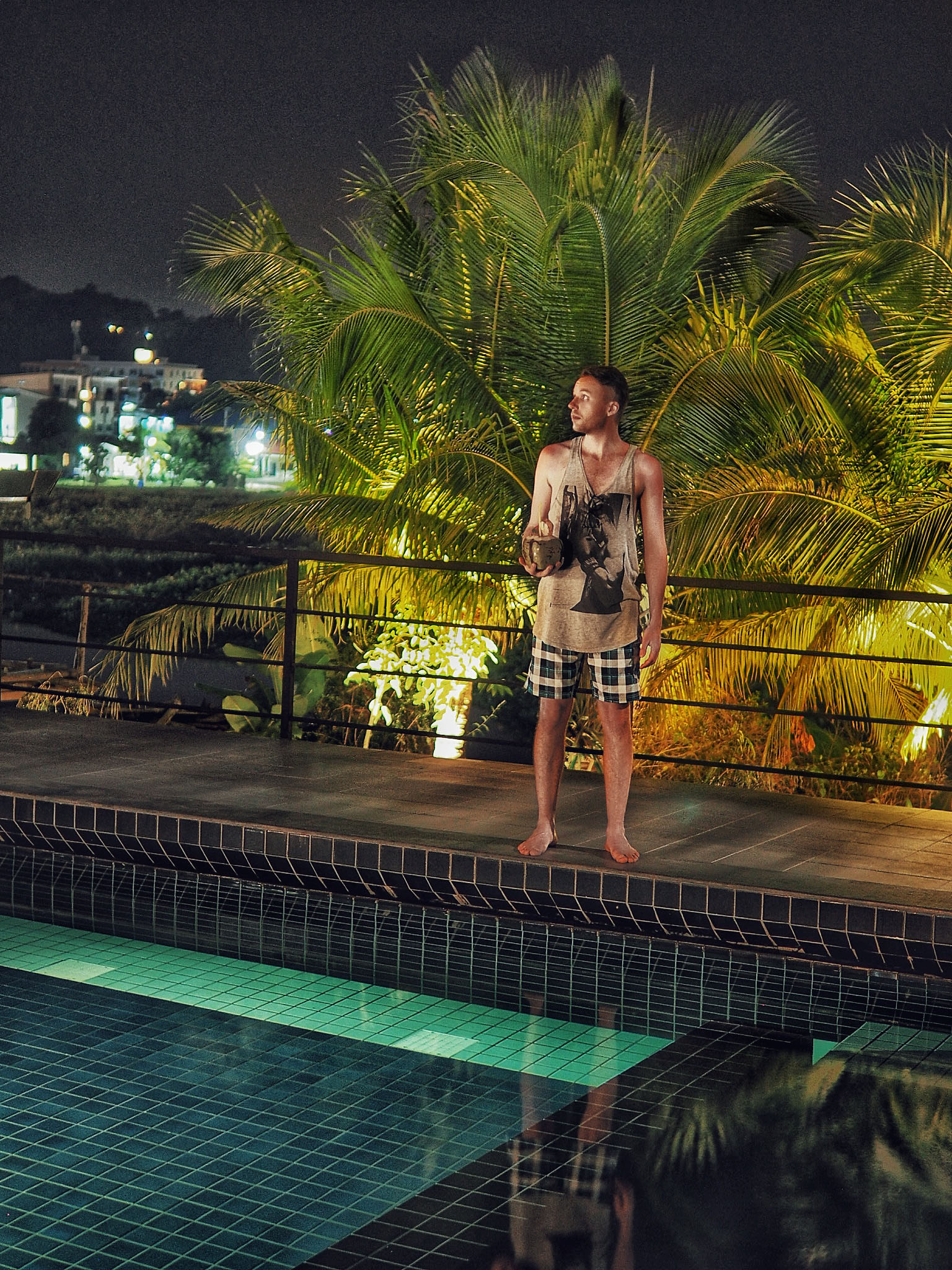 Dining
For dinner, I opted for in-room dining, as I am fond of the effortlessness and privacy it allows me, as well as the luxury to eat outside of regular restaurant hours. I sampled the a la carte room service menu, which is available throughout the day, and tried a variety of Western meals, all by the Chef's Recommendation. I was first served a seafood dish, which was not a hit since I am allergic to seafood. Instead I feasted on a sausage mini pizza, a BBQ-hamburger, a sallad – and not least, a delicious Banana Split Waffles – my favourite. Everything was quickly prepared and I really enjoyed the convenience of eating in the room.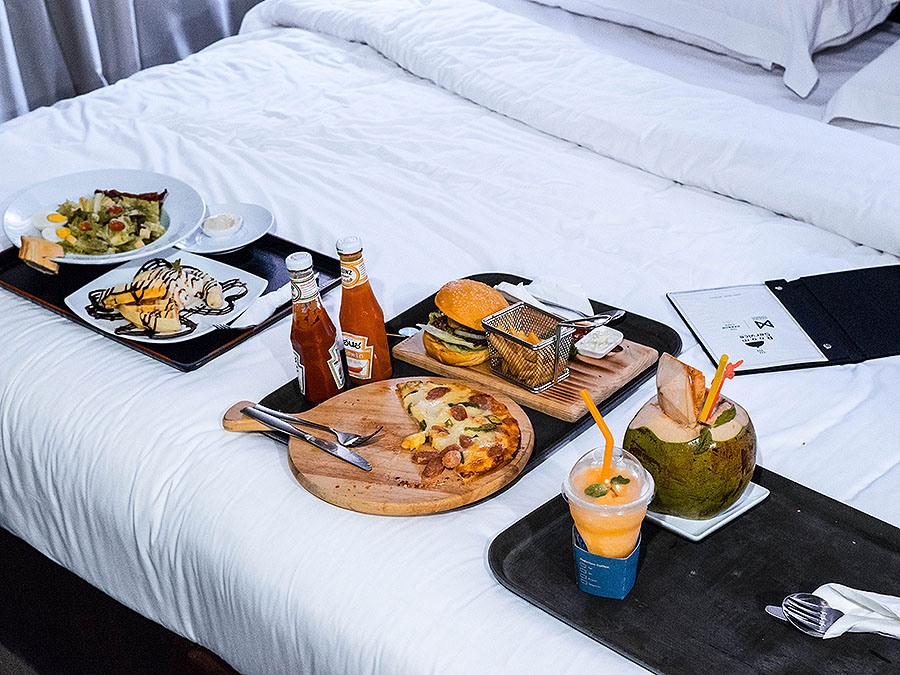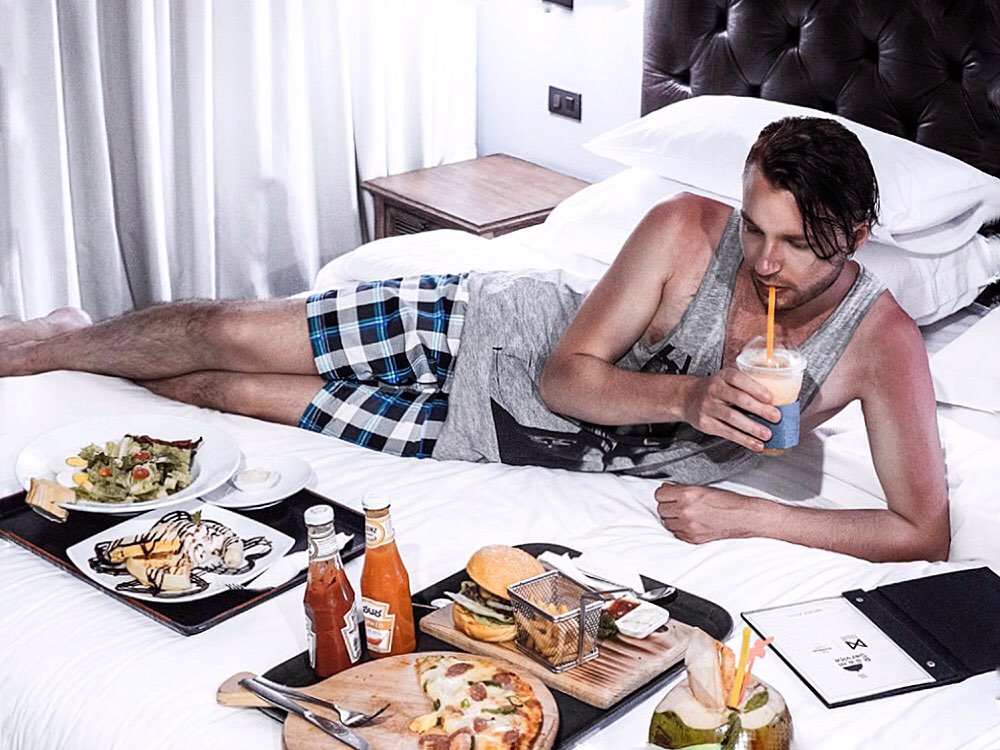 Verdict
All in all, The Marina Express Aviator is an intimate, quirky-designed boutique hotel in an ideal setting for those who want the convenience of staying one night at an airport hotel, yet be close to beaches and attractions. It offers a lot in the line of comfort and the facilities are geared toward making your stay more enjoyable. This is much appreciated when you have just survived a long flight and in search of a well-deserved respite away from the hustle and bustle. Next time I am heading on a long journey, I would definitely consider an airport hotel such as the Marina Express Aviator.