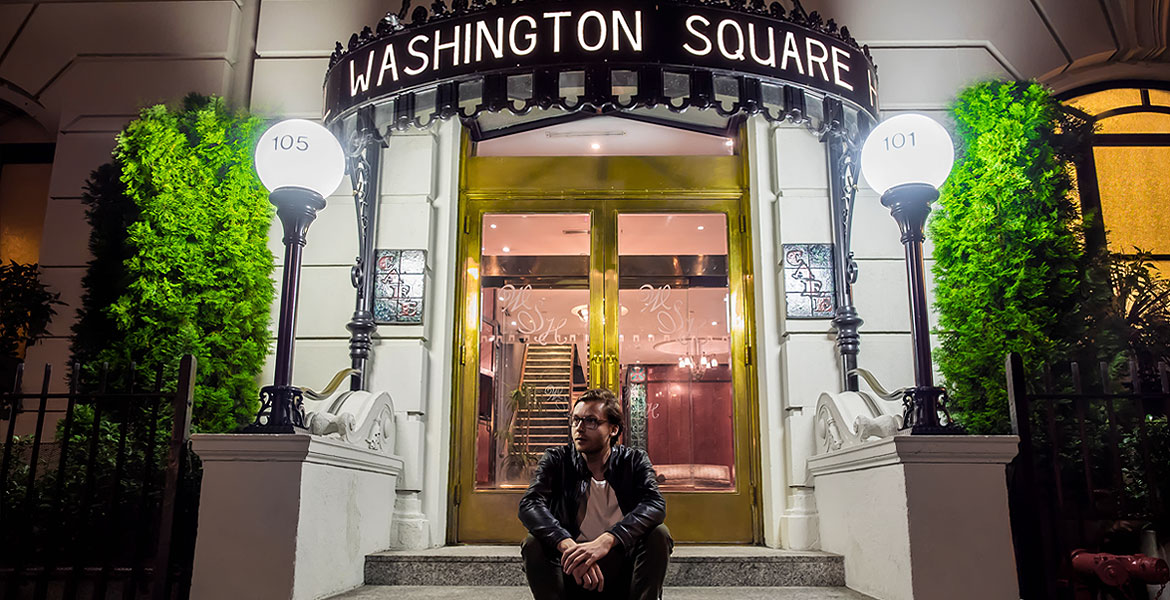 Quaint & Cosy – the Washington Square Hotel
In an attempt to get away from the hustle and bustle of chaotic Times Square in New York, I retreated to the quaint and cosy Washington Square Hotel, once home to icons such as Chuck Berry, the Rolling Stones and Albert King.

Aptly named after the historic Washington Square, the property is an intimate 149 room, 9 storey boutique hotel situated in the heart of Greenwich Village. This more than a century-old building is not only one of Greenwich Village's oldest, but also one of New York's few remaining family-owned hotels.
Curiously, the Washington Square Hotel has housed a myriad of notable guests, including Ernest Hemingway, who stayed for 3 weeks in 1918. For the hotel's 100th anniversary Bo Diddley performed in the lobby, and in 1961 and 1964 Bob Dylan rendezvoused on the property. The Rolling Stones soon followed suit and stayed here during their first U.S. tour in 1964.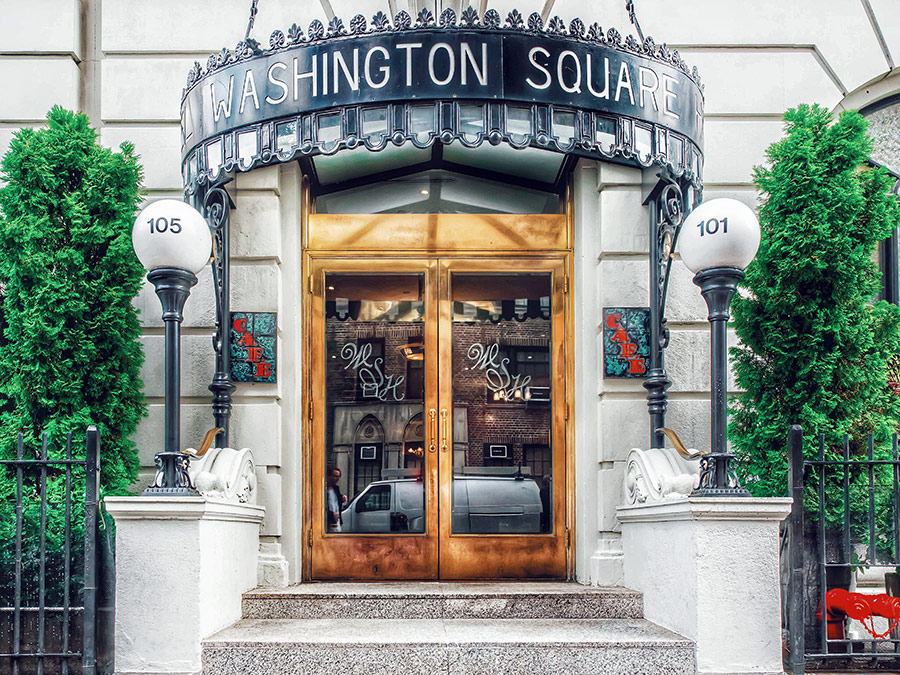 At the hotel front, a small entrance gate in brass leads to the Art Deco-inspired lobby, which features a charming marble staircase, white and green marble floors, and two elegant couches with a beautiful oval painting neatly placed between them.
On the other side of the reception stands a vast hand-painted mural, and throughout the hotel hangs framed portraits of famous actors from the Art Deco period. A graceful Parisian wrought-iron gate separates the lobby from the intimate lobby bar, an ideal venue for a refreshing buffet breakfast or a relaxing afternoon tea.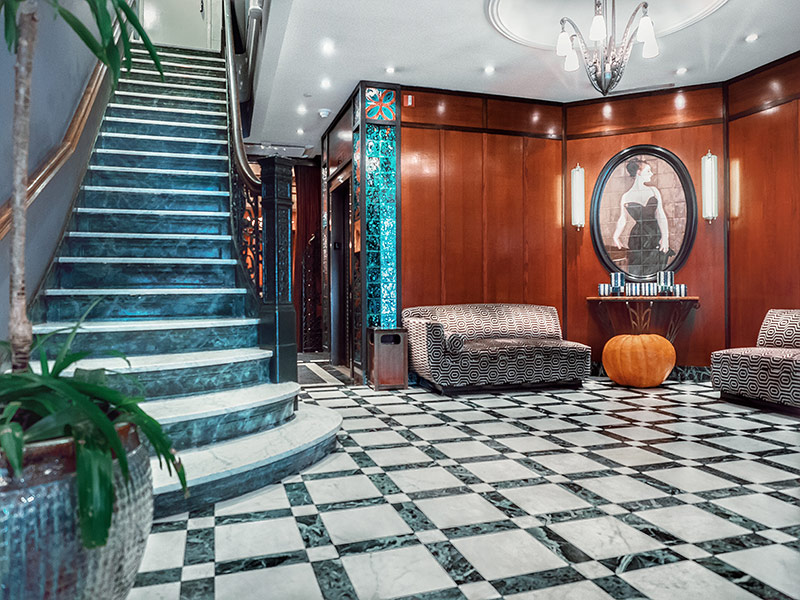 The Location
With its historic character and charm, Greenwich Village is frequently featured in popular culture and is and has been home to numerous celebrities, including Leonardo Dicaprio, Robert De Niro, Edward Norton, Edgar Allan Poe, Daniel Radcliffe, and Annie Leibovitz.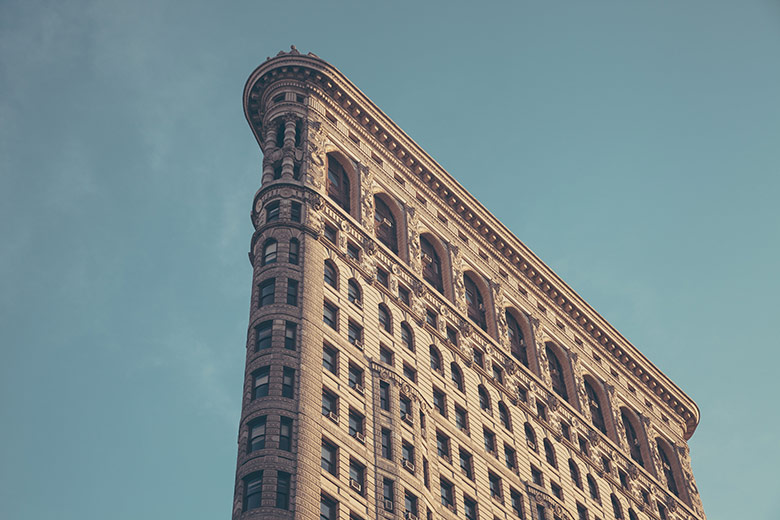 Despite being largely a residential area, the neighbourhood offers plenty of opportunities for shopping and dining, with numerous of galleries, restaurants and sidewalk cafés sprinkled along the narrow and cobbled streets of this quaint district.
Pier 45 is only a 15 minute walk away, offering seasonal events and New Jerseys vistas. The Village Community Boathouse at Pier 40, also nearby, offers free community rowing sessions, a fantastic way to enjoy both the New York and the New Jersey skyline as you explore the surrrounding area by water.
The location of the Washington Square Hotel is ideal as it provides you with a perfect hub from where you can begin exploring New York City by foot. The hotel is situated just a stone's throw away from the 9.75 acre Washington Square Park – a 2-minute leisurely stroll brings you to the iconic Washington Square Arch, whilst neighbourhoods such as Little Italy, Chinatown, the East Village, Soho, Tribeca, the Meatpacking District and Chelsea are within easy walking distance.
Rooms & Amenities
The rooms feature Art-Deco styled furnishing, warm beige colored walls, deep red curtains, rich dark wood furnishings and pillow-top mattresses. My room was equipped with a coffee/tea maker, flat screen TV with cable, AC, safe, phone, iron and ironing board, a desk with a big mirror and a small closet with limited luggage space. Wi-Fi is complimentary in the rooms and throughout the property.
My bathroom was equipped with a reasonably sized bath, plenty of towels, a hairdryer, bath robes and C.O. Bigelow bath amenities. I wished for more power outlets, but all in all the room had everything I needed for a comfortable and enjoyable stay.
There is a decently equipped generously sized (by New York standards) fitness facility that offers aerobic and weight machines. The hotel also offers a beautiful on-site restaurant, The North Square, that has a diversity of food offerings, including Lobster Ravioli, Filet Mignon and Walnut Apple Torte.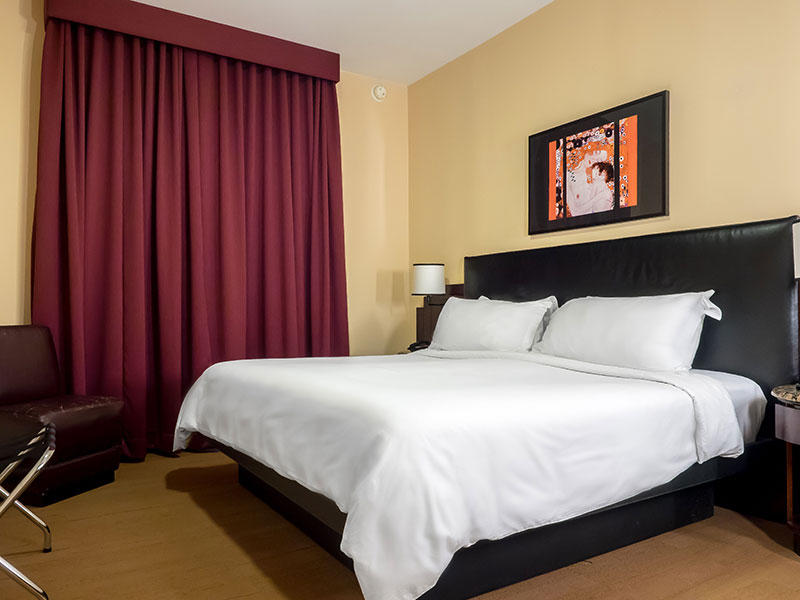 The well presented breakfast that is included in the room charge is served in the lounge and includes orange juice, fresh fruit, bagels, toast, croissants, granola and Greek yoghurt. An a-la-carte breakfast can be purchased in the North Square restaurant. I really appreciated how calm and peaceful the lounge was during breakfast, offering guests a well deserved opportunity to enjoy their morning coffee without busy and noisy activity that comes with staying at larger hotel chains in Midtown.
Service & Staff
The first thing that struck me upon mr arrival to the Washington Square Hotel was how friendly and cheerful the staff at the front desk were. During the check-in process the staff made me feel welcomed and showed a genuine interest in my stay in New York, who I was and where I came from. The reception I received made me feel appreciated and most importantly – very welcomed.
I must admit that it was very refreshing to be met by such positive energy after having spent so much time on a long haul flight, leaving me exhausted. The warm welcome and the sympathetic staff truly surprised me, considering that hotel is located in New York City which by many is considered to be a very rushed and impersonal city.
Prime Location With Unmatched Service
The fact that the Washington Square Hotel is a smaller family-run hotel only benefits them in the long run – as they have a personality and openness that large and impersonal chains rarely can compete with. The relaxed atmosphere made me feel comfortable and at home.
Most noteworthy, the best part of my stay at the Washington Square Hotel was not the prime location nor the comfortable beds, but the friendly and helpful staff that gave me the best possible experience during my stay with them. For anyone looking to get away from the Midtown chaos and agree in that good service makes all the difference in the world, the Washington Square Hotel is the perfect place to stay.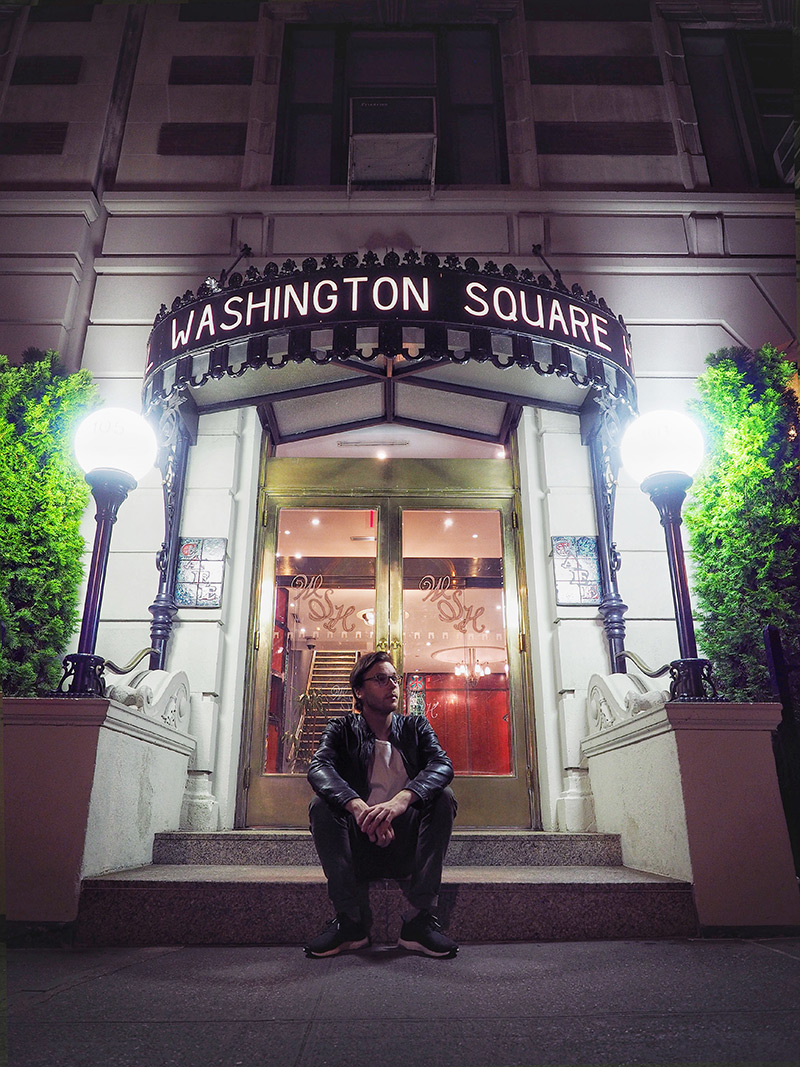 Washington Square Hotel at a Glance
Facilities
A fitness center with aerobic and weight machines is available for all guests.
Food + Drink
The lobby lounge & bar welcomes guests to work, mingle, and relax, and also offers complimentary breakfast. The on-site restaurant North Square entices hungry guests with its menu of simple yet refined classic dishes.
Neighbourhood
Situated adjacent to Washington Square Park, in the heart of Greenwich Village, Manhattan. The neighbourhood is largely a residential area, with excellent shopping and dining options. Down the road is Washington Square Park, Pier 45 & 40. Within walking distance are the neighbouring areas Little Italy, Chinatown, the East Village, Soho, Tribeca, the Meatpacking District and Chelsea.
Mass Transit
Greenwich Village is served by the 8th Avenue A, C, E trains, the 6th Avenue B, D, F, M trains, the 14th Street L train and the 7th Avenue 1, 2, 3 trains of the subway. Nearby subway stations include the 14th Street / Sixth Avenue, 14th Street – Eighth Avenue, West Fourth Street – Washington Square, and Christopher Street – Sheridan Square stations. Local bus routes are the M5, M7, M11, M14 and M20 buses.
Contact
212-777-9515
103 Waverly Place, New York, NY 10011-9194 (view location on Google Maps).
The Washington Square Hotel Website | Twitter | Instagram.
---
Have you ever been to New York City? In which part of town do you prefer to stay, and why? Please feel free to let us know in the comments below!